Decorate with fresh flowers
I am so excited to be here today! I love Kristin and hanging out at My Uncommon Slice of Suburbia! When thinking about what I was going to talk about today, I looked back over my blog and chose something that makes me smile every time I see them!
Who doesn't love fresh flowers!
Not only are they beautiful, but they are one of the least expensive items that we can add to our homes to make it welcoming.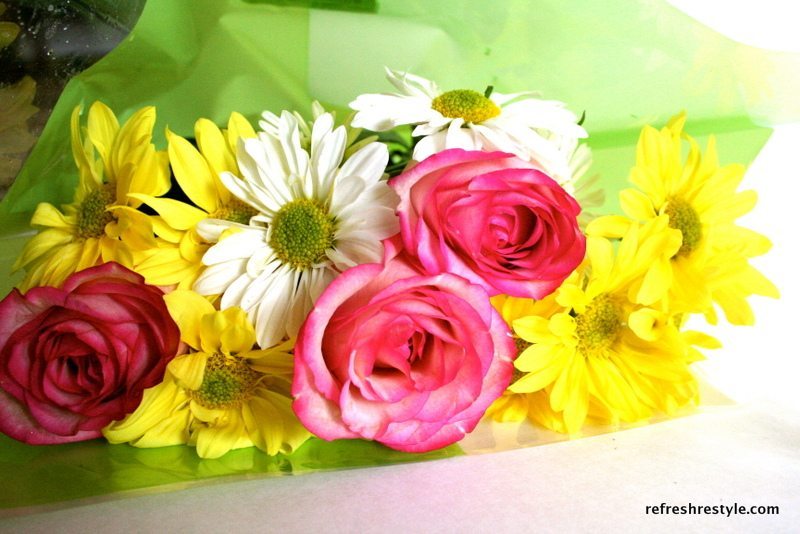 These are a bunch from Wal-Mart.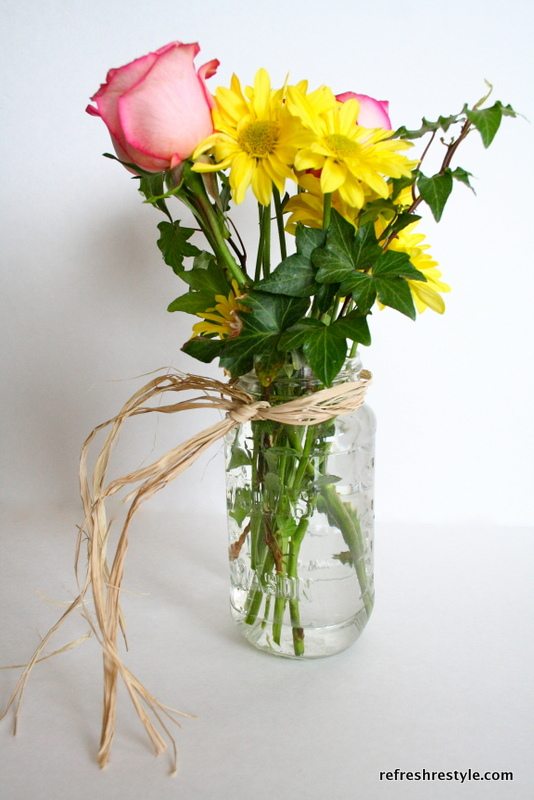 Place them in a Mason Jar, formally a spaghetti sauce container.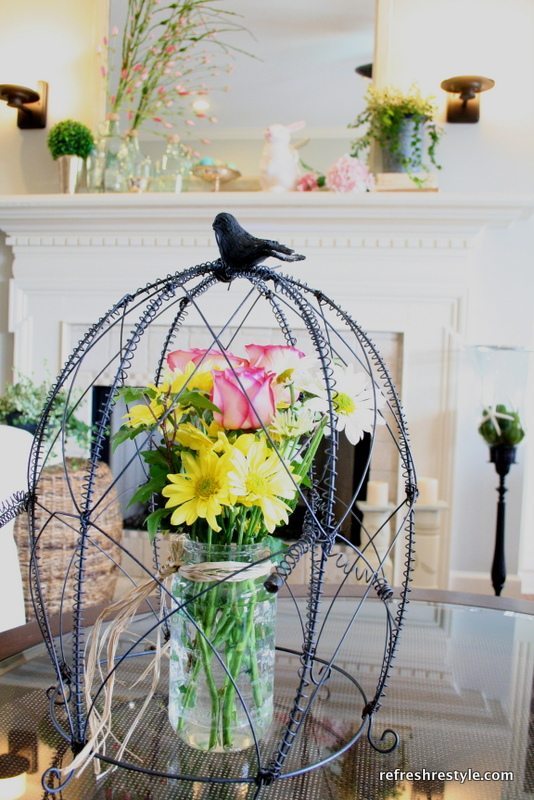 And they dress-up your coffee table.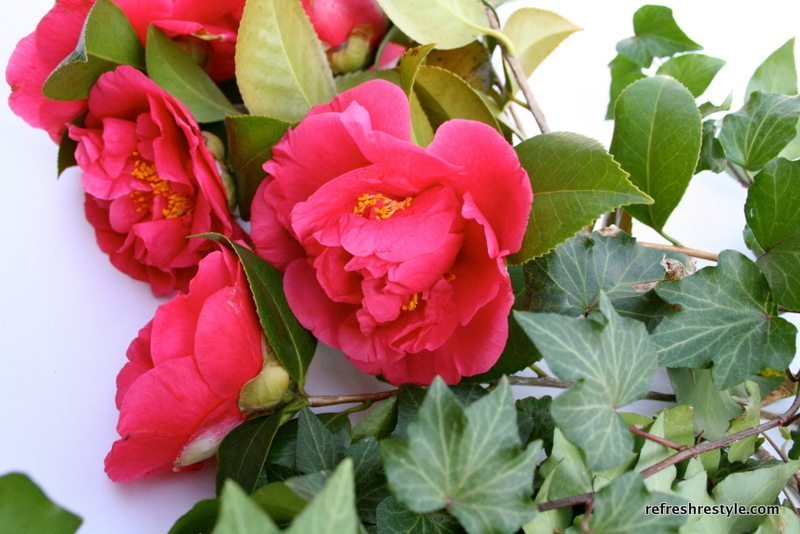 Walk around your yard and see what's in bloom, cut some ivy and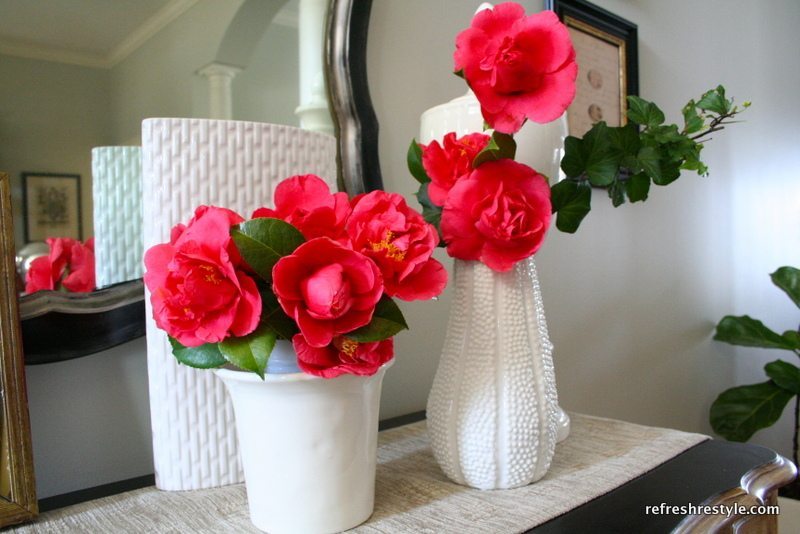 gather all your white vases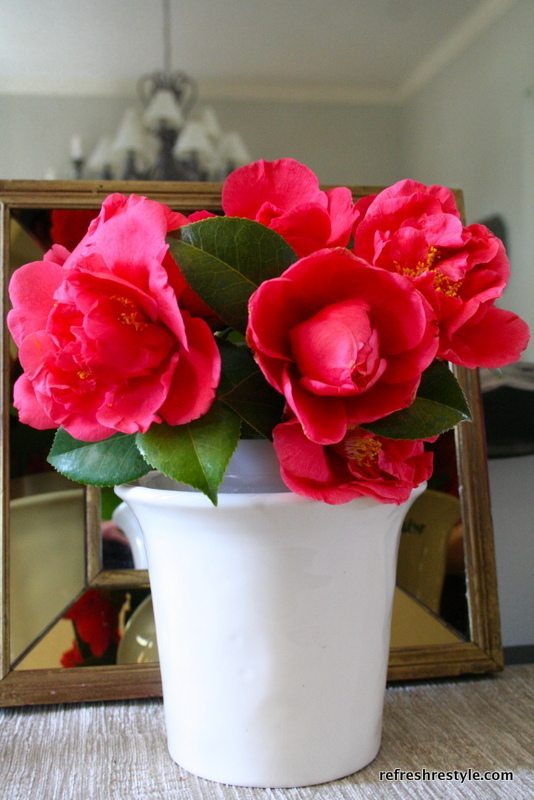 to create a welcoming entrance.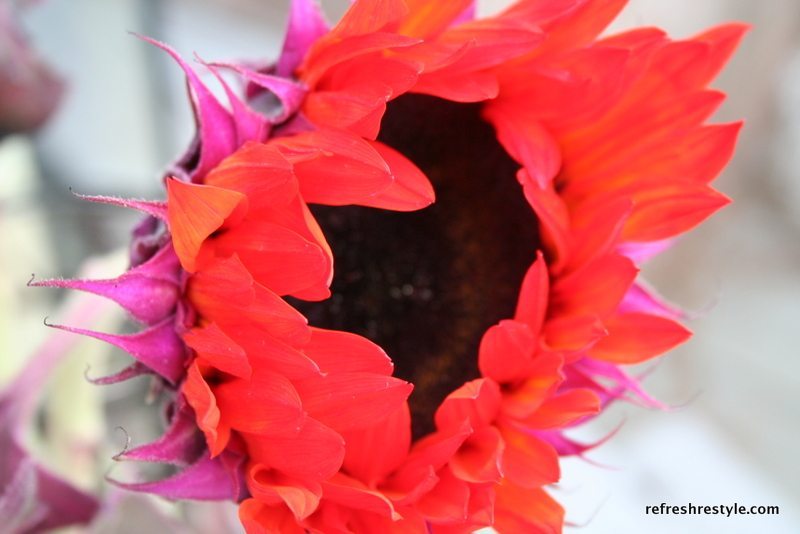 This is a sunflower from the grocery store.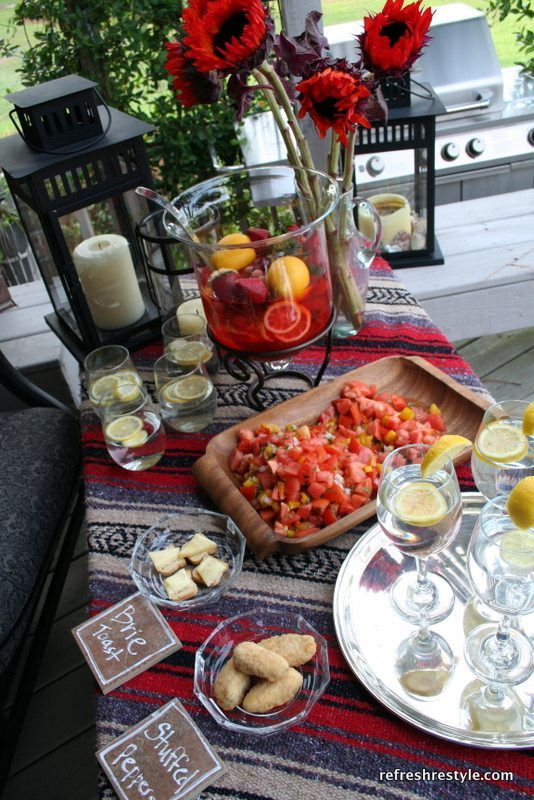 It only took a few of them for this table setting.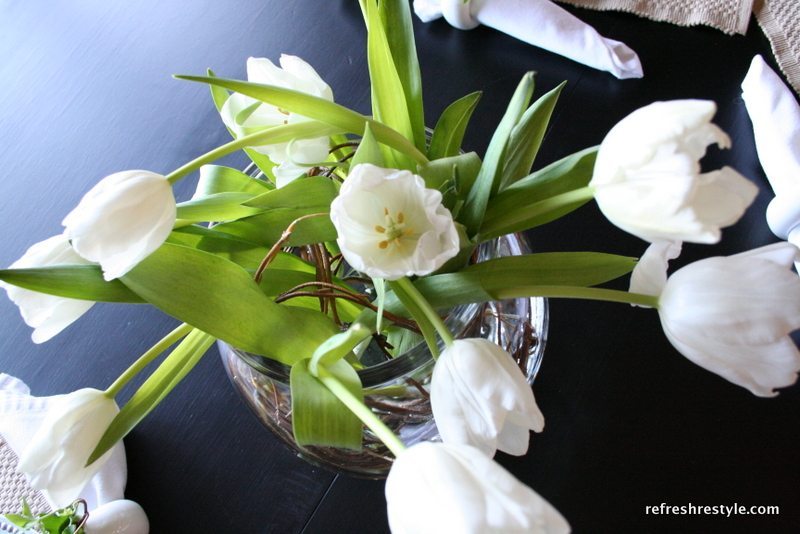 One bunch of white tulips and more ivy from the yard.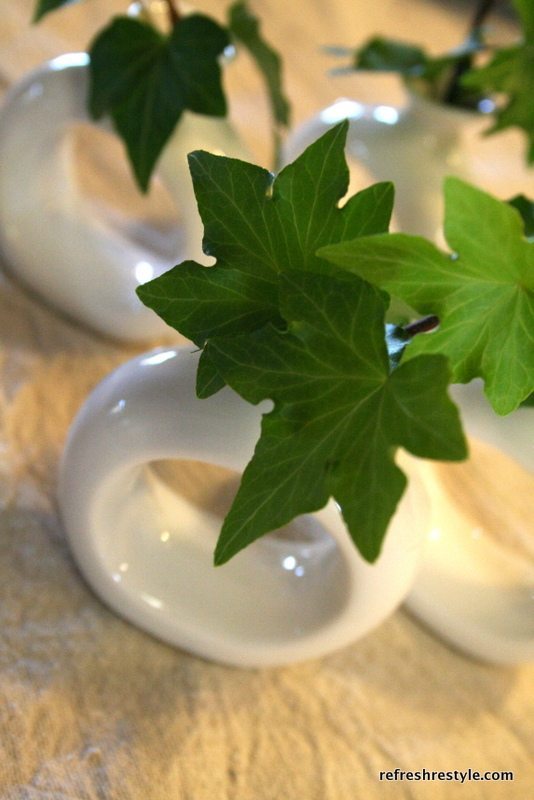 Put the finishing touches on my black kitchen table.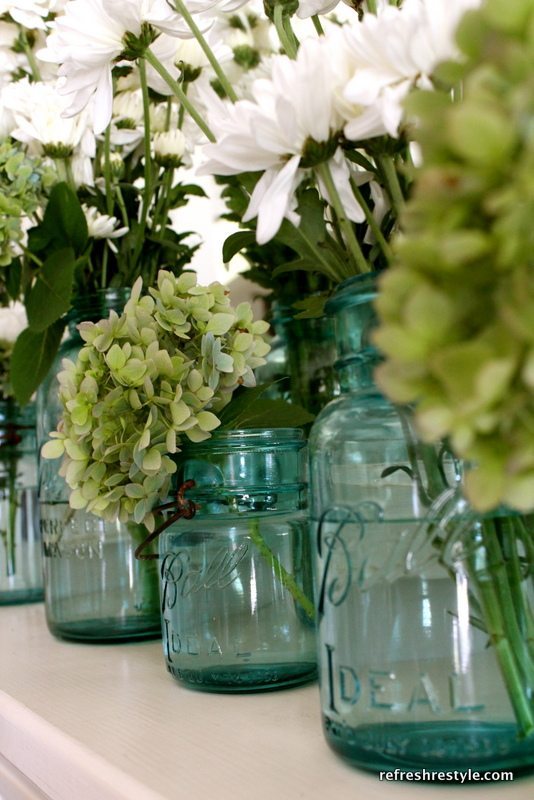 Five dollars for the blue mason jars from a yard sale.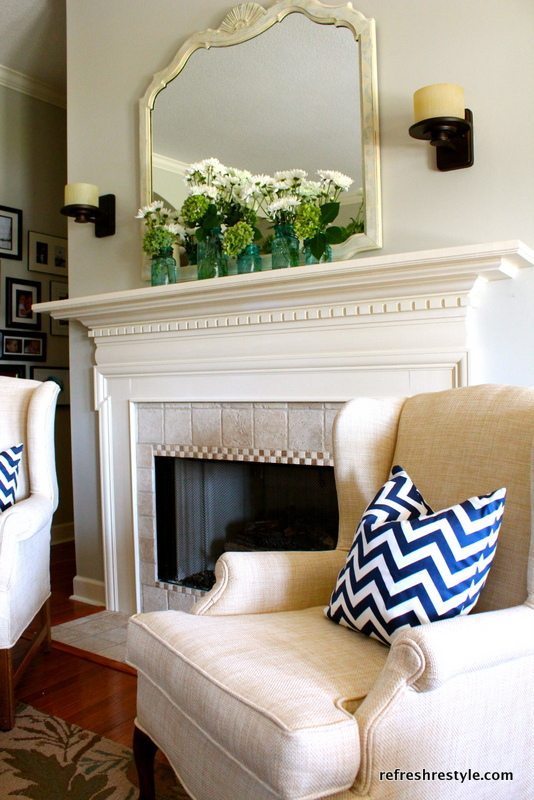 and $6 dollars for the daisies from Sam's dress up my mantel.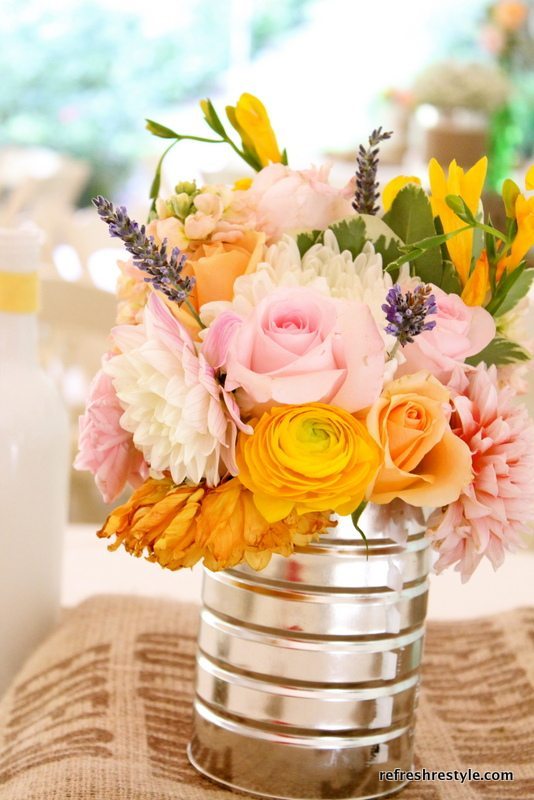 A bunch of fresh flowers in a tin can, from my nieces wedding.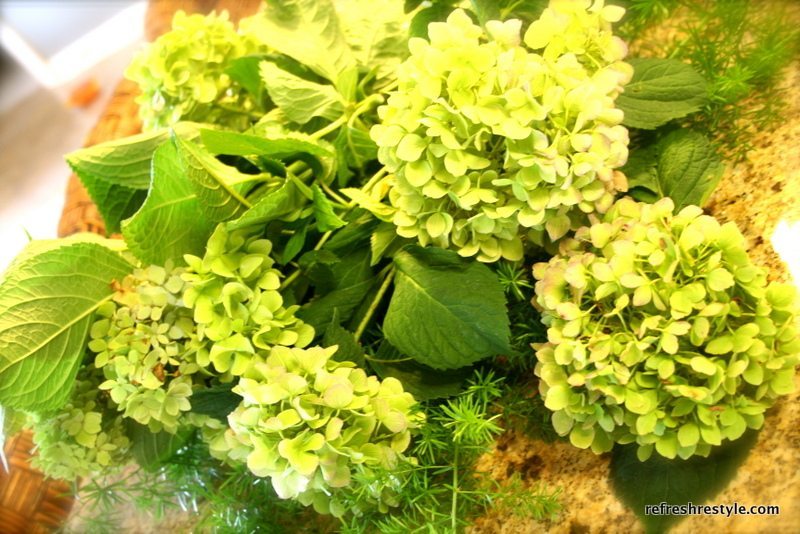 Hydrangeas from last year.
I believe in the power of flowers!
Don't you?
Kristin~
Thank you so much for having me over today!