Fall Hoop Wreath With White Pumpkins
This Fall Hoop Wreath with Mini White Pumpkins is my first craft for the fall season and it was so simple to make. I have to say It's a little strange to be working on fall crafts when it's 90 degrees outside but it's not stoping me from embracing the season. However, I'm definitly looking forward to some cozier weather!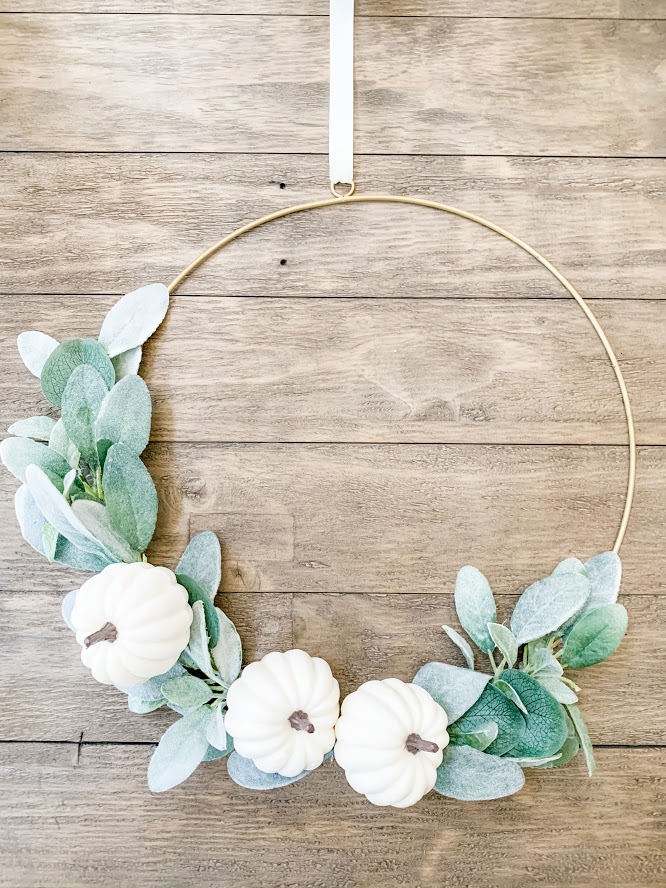 With a trip to your local craft store, I go to Hobby Lobby, you can find everything you need to create this simple, and modern wreath. For your convienve, I've also shared some Amazon links below if you would prefer to shop from home.
Supplies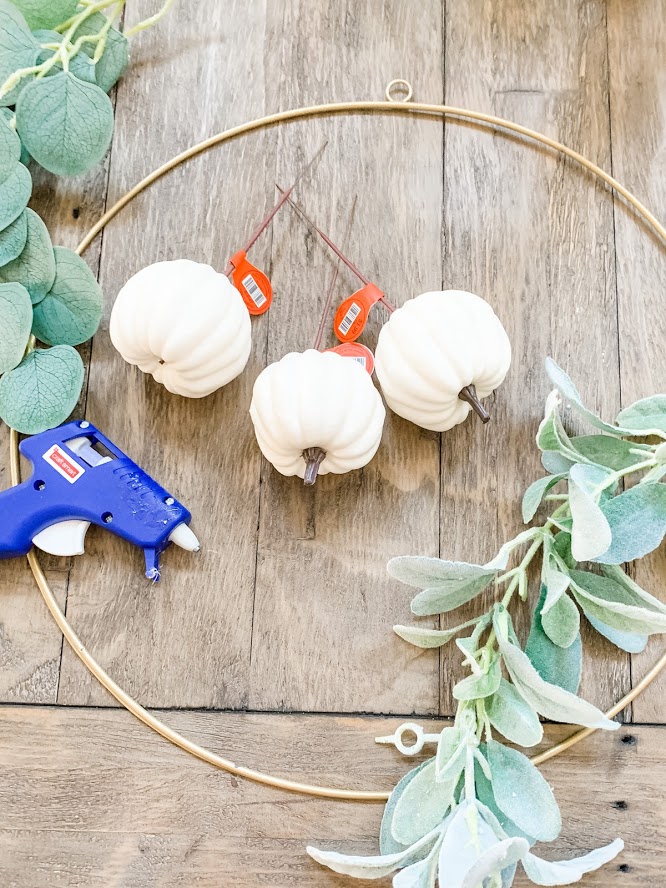 Layout your design and make appropriate cuts to your greenery.
Once you have the placement that you like, secure the pumpkins using the picks attached to the pumpkins to your hoop. If your pumpkins don't have a wire, push a hole in the bottom of your faux pumpkin, dab hot glue into the hole, then insert the floral wire into the bottom of the pumpkin.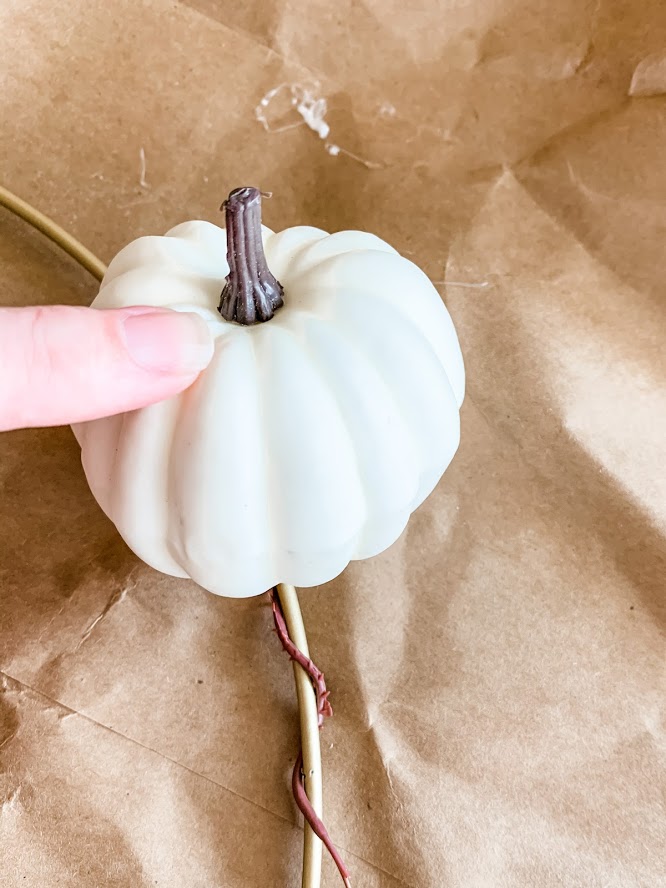 Next, hot glue the lambs ear to the hoop working in small sections.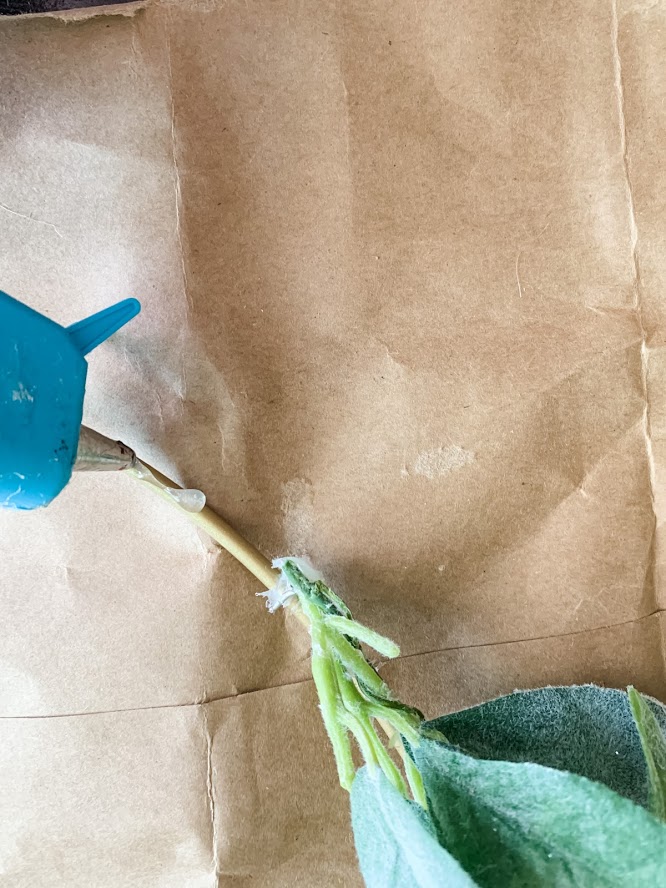 Add a few eucalyptus stems for just a bit of added color and depth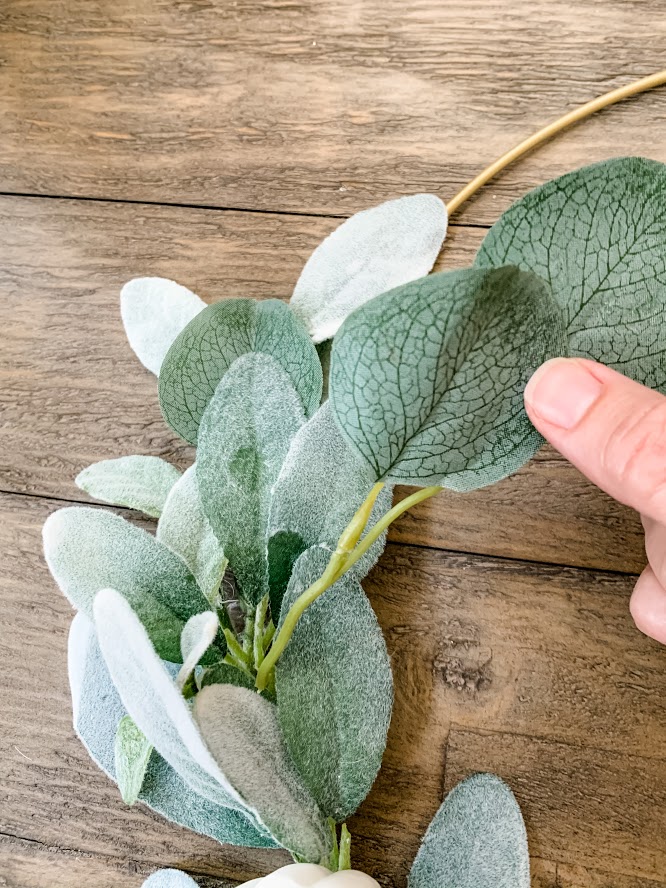 Attatch ribon off your choice.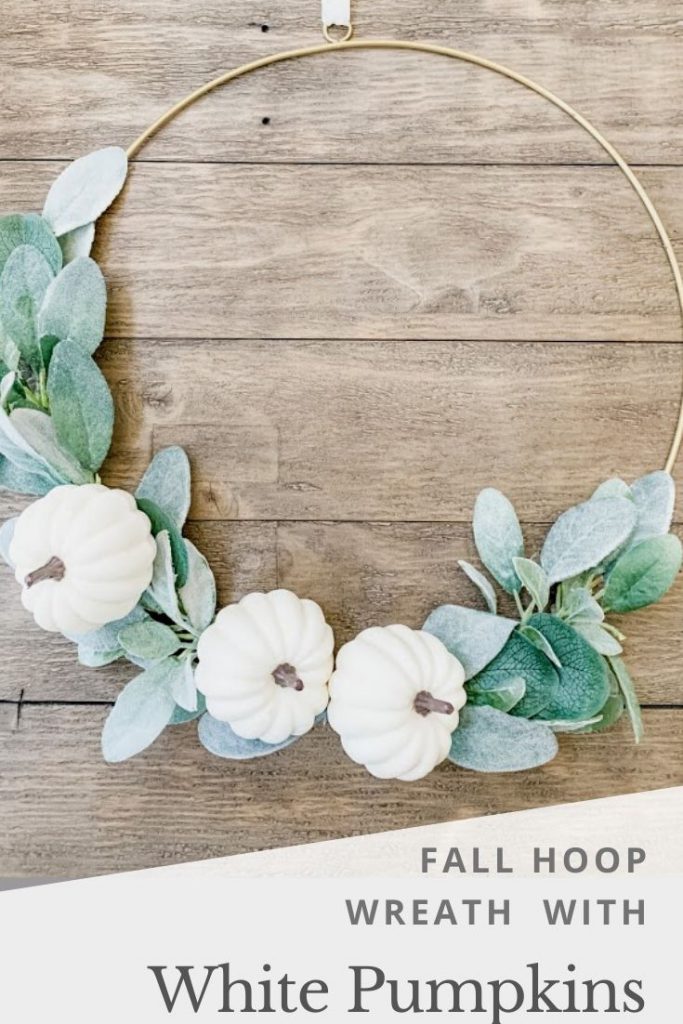 I love how this simple wreath adds a little touch of Autumn into my Kitchen.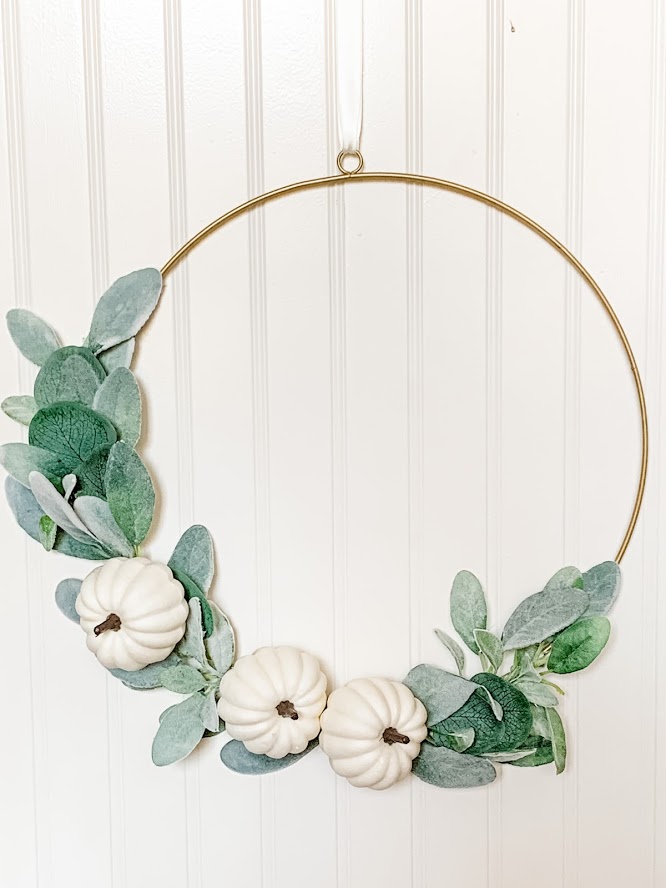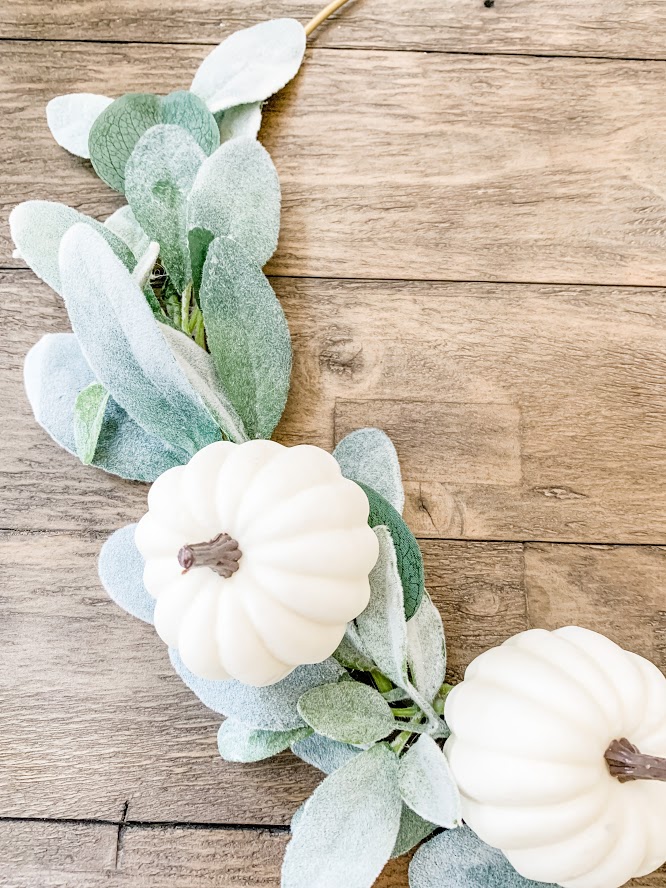 This wreath can be placed on your front door, layered over a long mirror, or place it in your kitchen like I did. How about you, have you started on any Fall Crafts?