Today I am welcoming Tammy from DejaVue Designs. She used old decanters to make this beautiful chandelier. She simply  used a wet saw to cut the bottoms off.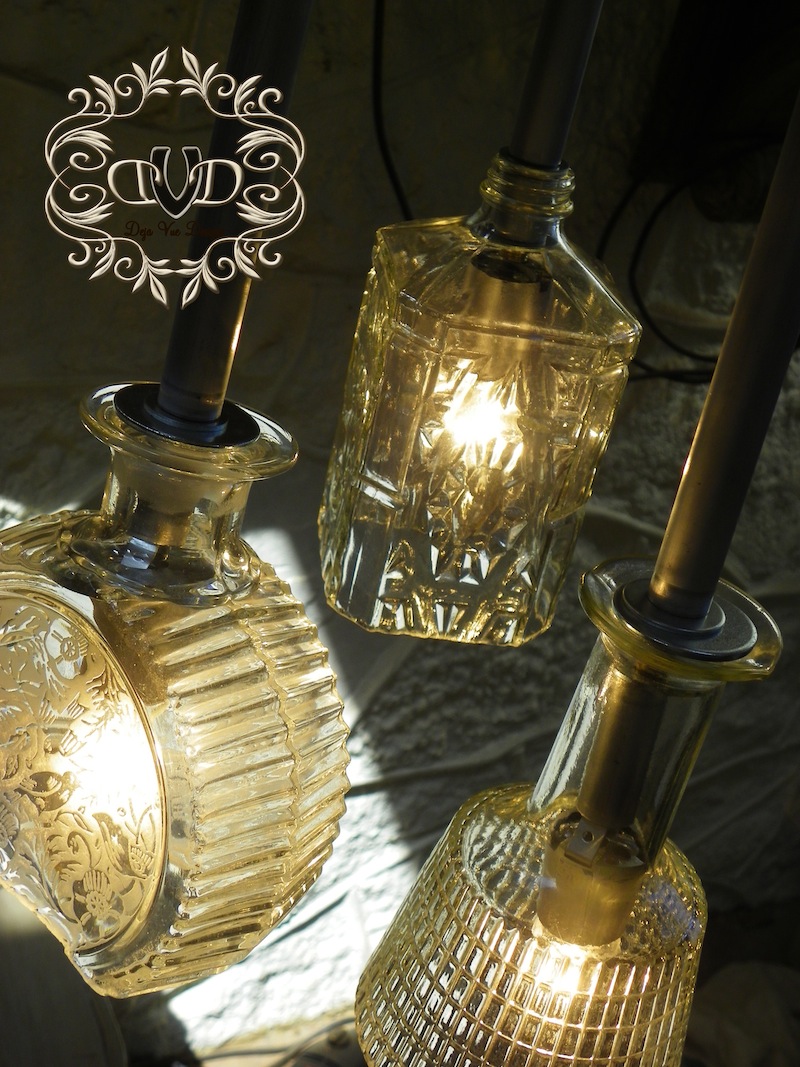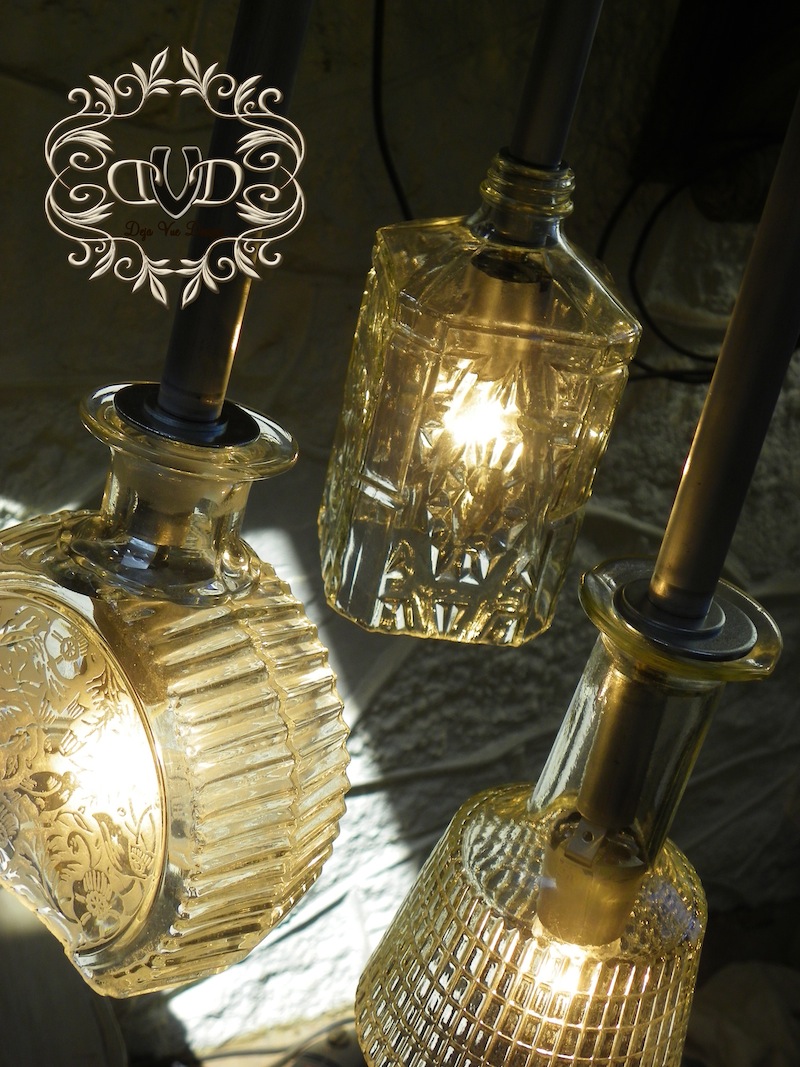 ~Take it away Tammy~
Maybe I was drinking from a decanter when I thought of this…or maybe I was thinking of my other lights from junk. Whatever I was thinking…this is what happens when you mix stuff you have sitting around and a swag light kit.
If you read my posts often, or really, at all…you know how deep my love for a chandelier runs. Now, in all seriousness….I didn't just have these darling little decanters sitting around, and I very rarely drink…..and I do NOT suggest drinking and wiring! The idea for this chandelier came a LONG time ago…and I've had it rolling around in my head for quiet some time….waiting to find the three (was going to be five) decanters to use.
My regular readers know that I recently had surgery on my spine (neck) and I am limited to my activities right now….so it seemed like a good time to do a little light project…no pun intended! Even this proved to make my neck a bit sore…so my activities may be more limited than even I suspected. At any rate…..here's my project in all her glory.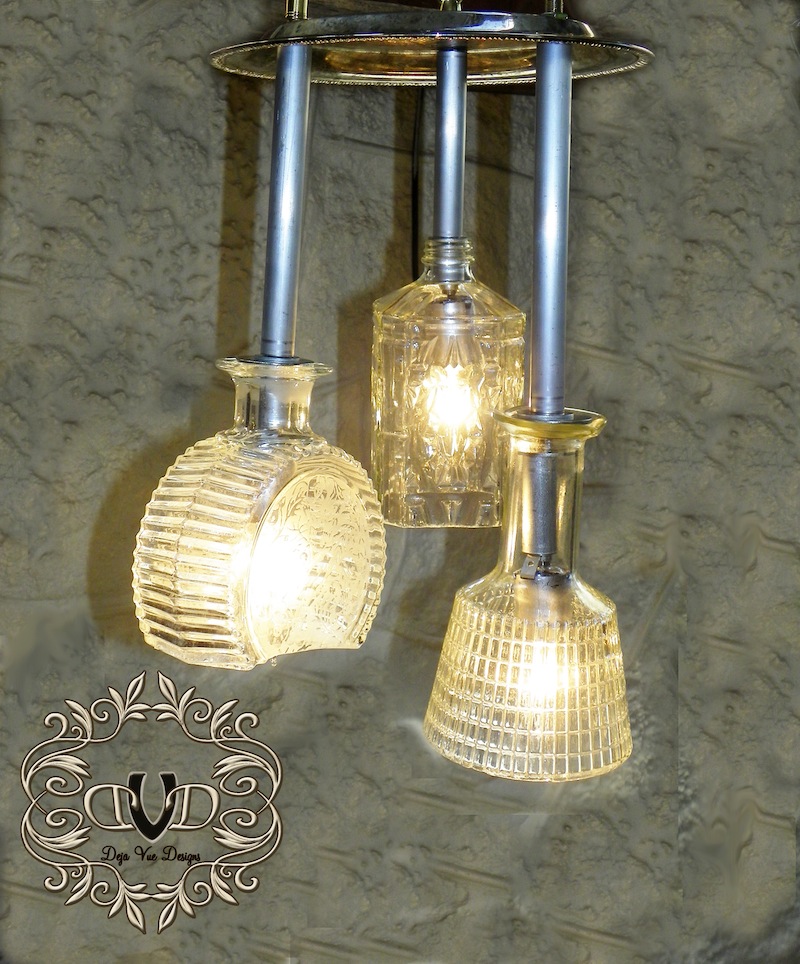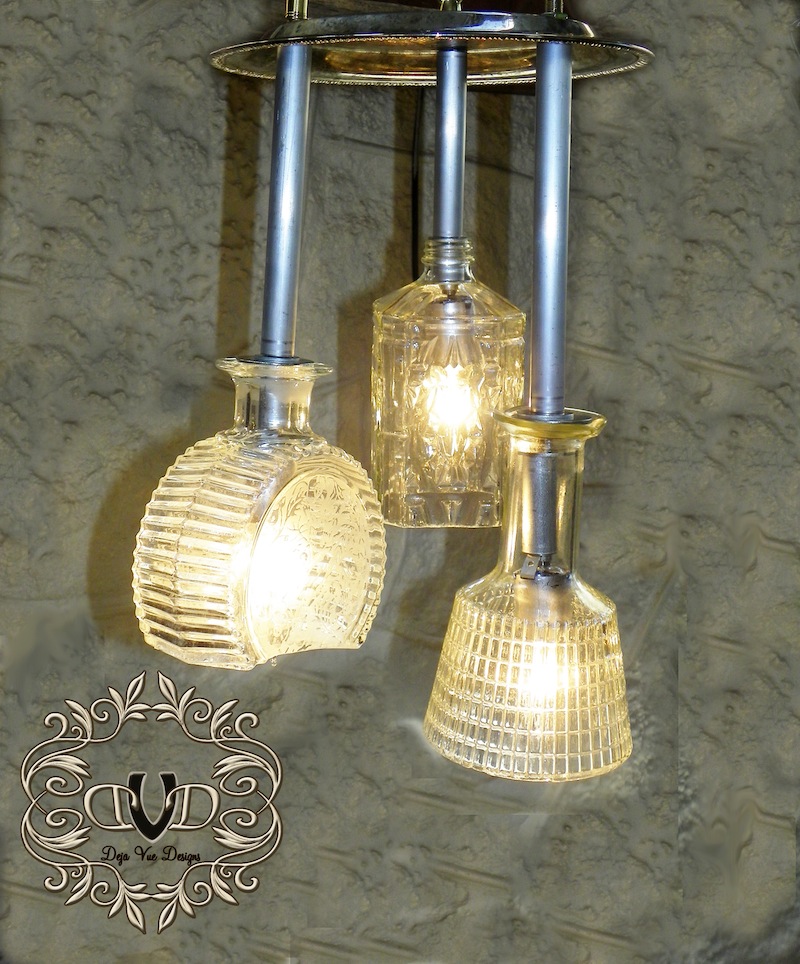 Hopefully I'll be back to fun furniture projects soon…I REALLY miss my tools and paintbrush.
What have you been doing this week? What project are you getting under your fingernails? Wouldn't this light just be adorable in a bar room, man cave, or game room? I think even on a back porch or patio!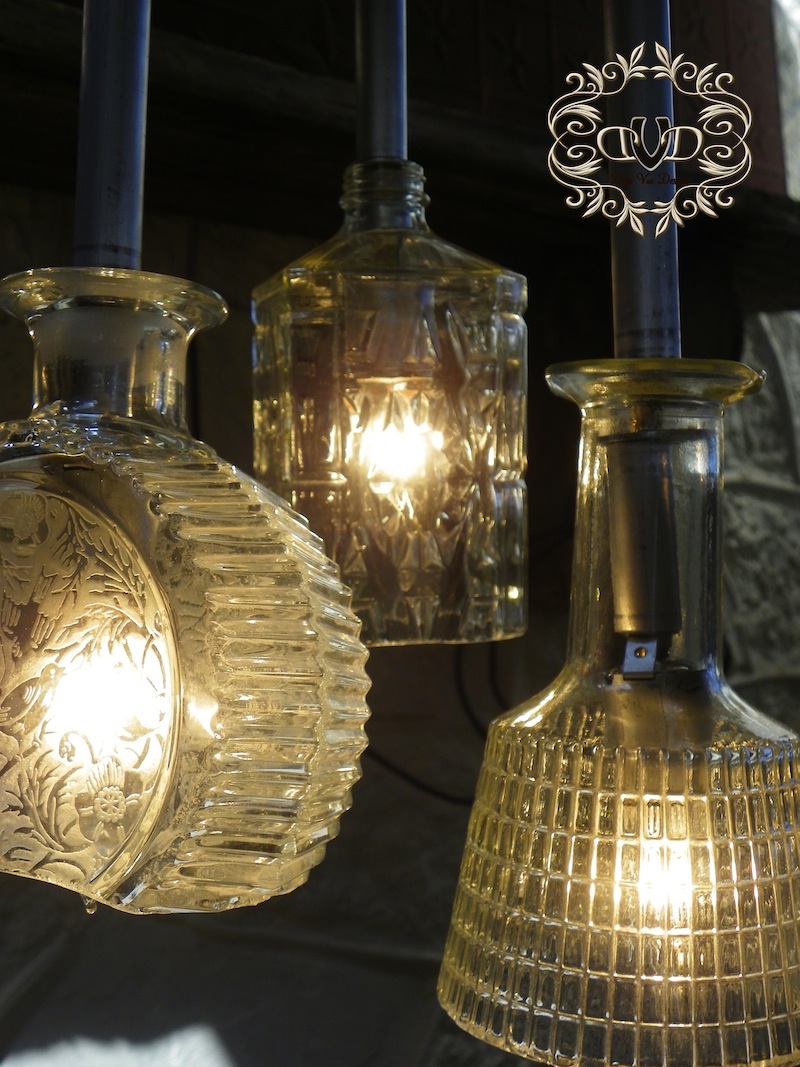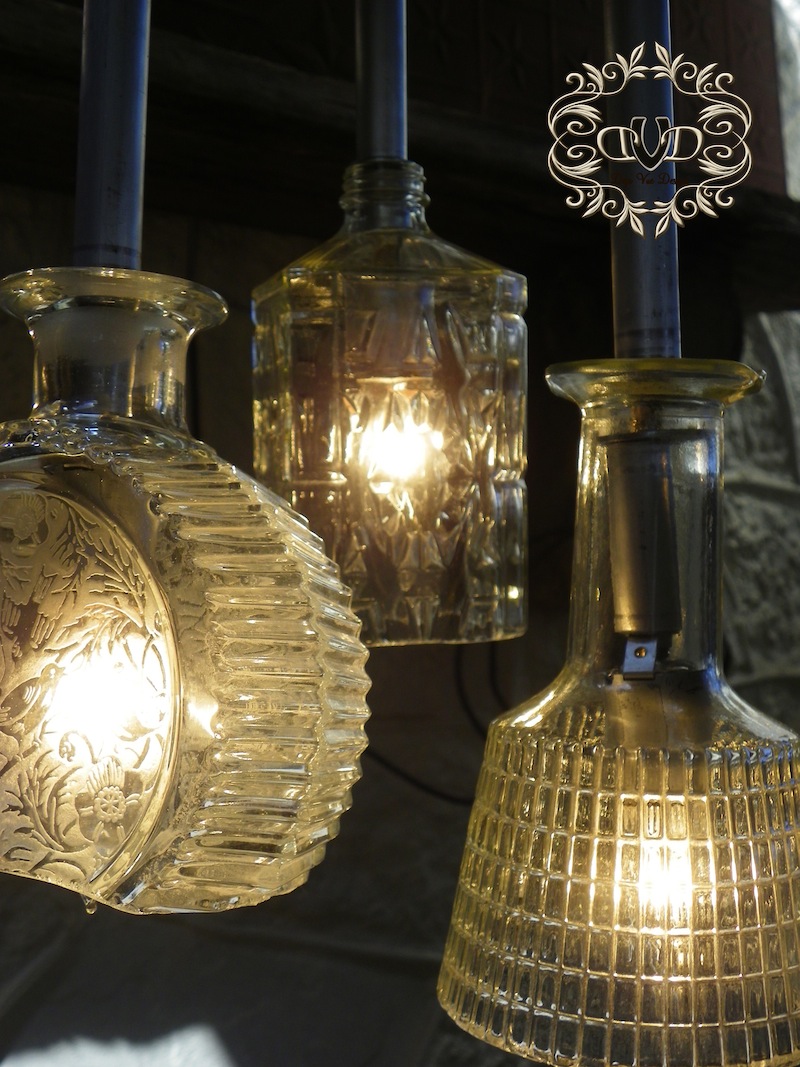 Thank you so much Tammy for sharing your chandi here today, keep a look out for a tutorial coming soon.  You can find Tammy all over the web!
DejaVueDesigns
DejaVueDesigns on FaceBook
DejaVueDesigns on Pinterest