Welcome From My Front Porch To Yours
~Hi Friends~
Today I am welcoming Pamela  
From My Front Porch To Yours
.  Pamela is so sweet, extremely talented and I know you are going to love her as much as I do!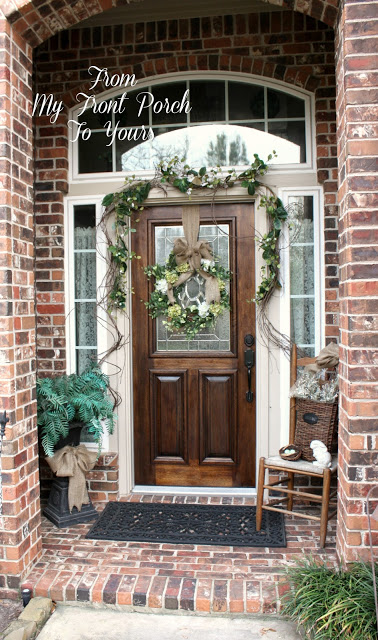 Hi! My name is Pamela and you can find me over at

From My Front Porch To Yours

. First things first, thank you so much Kristin for inviting me over today! I have been following your blog since I started blogging and have enjoyed watching you transform your house into a beautiful home for your family. You are such an inspiration to so many of us in blogland and I am honored to be here today.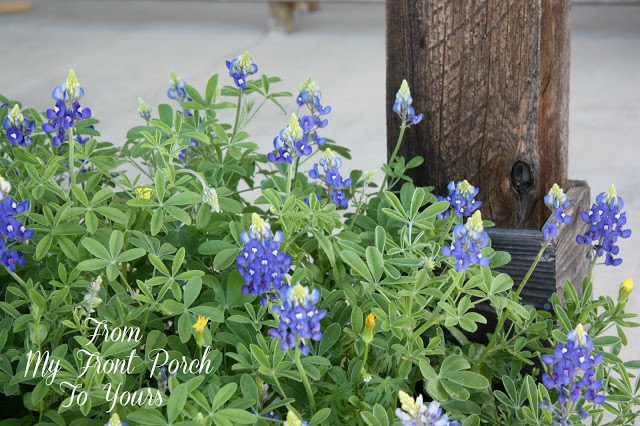 Just a little back ground, we live in the big ol' state of Texas where bluebonnets grow and tumbleweeds roll. The Hubster and I moved to this great state back in 2001 right after we were married. 6 years and two babies later we moved to Baton Rouge where I instantly fell in love with anything and everything french. The two years we lived there have played a major roll in how I decorate our home today. If I would have to describe my style I would say over all it is French Country with some Farmhouse and Shabby Chic thrown in to the mix.

In 2009 we moved back to our old neighborhood in Texas to a house that was builder grade basic.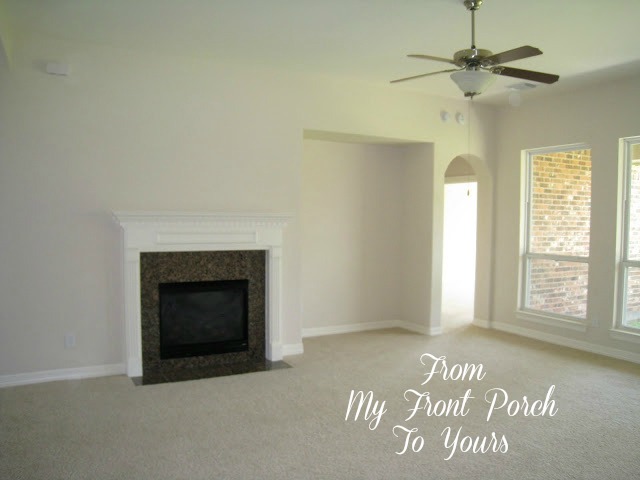 Our house was a total blank slate!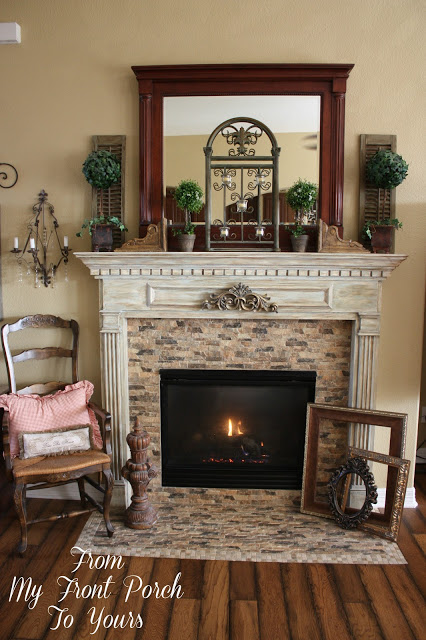 The Hubster and I have become avid do it yourselfers from ripping out old flooring and installing new to redoing our fireplace surround.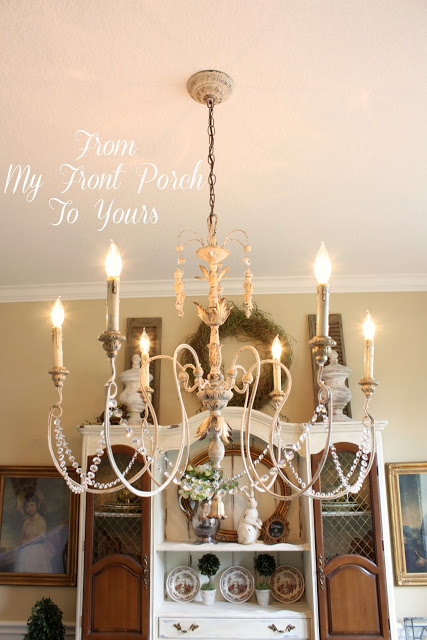 Most everything in our home I have found second hand or at steep discounts like this french styled chandelier I purchased off the local yard sale site for just $45. I have learned that patience is a virtue you must have when decorating on a budget and it truly pays off in big ways.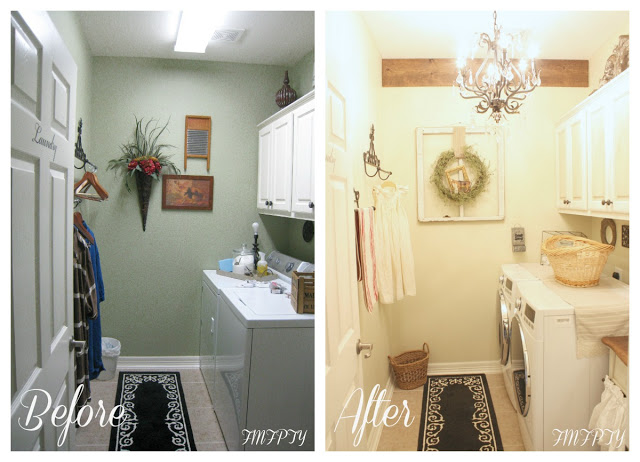 As time goes on I am slowly updating things that I did back when we first moved in like our laundry room make over.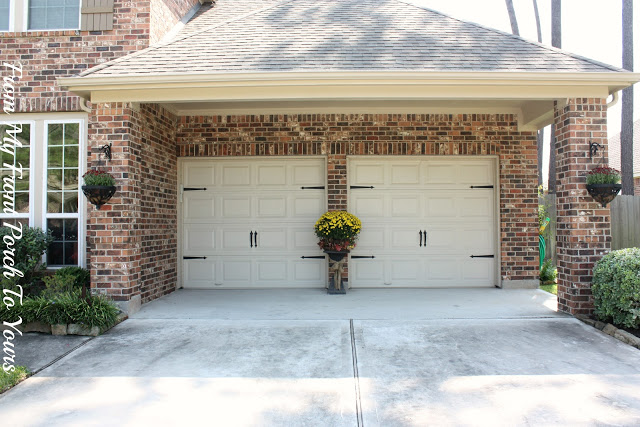 We have learned that you do not always need to do major remodels to get the home of your dreams. Just simple little changes like adding carriage house hardware to our garage doors made such a huge difference and was very inexpensive.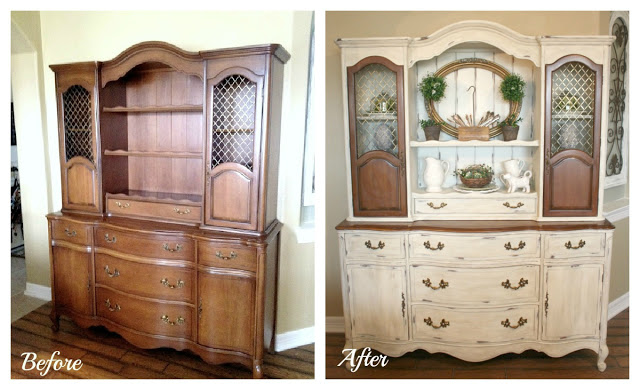 On most occasions you can find me giving new life to furniture pieces like this hutch I finished up back in the fall for our dining room.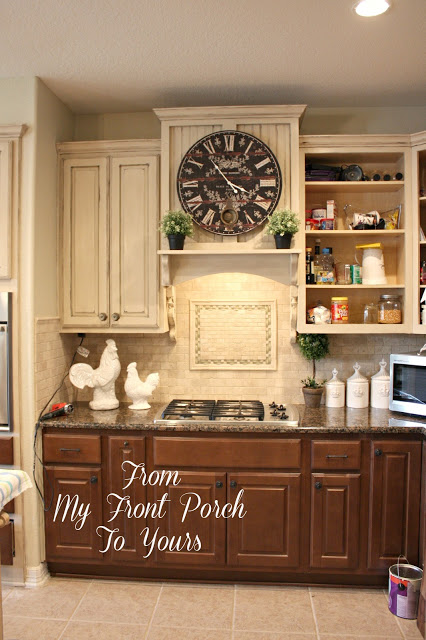 Currently we are working on updating our kitchen. We just finished putting in a new back splash on top of building a custom hood and I am almost done painting the cabinets.

If ya get a chance I would love for ya to stop on by for a visit. I worn you though I will probably have a paint brush in hand!;)
Thanx again Kristin for having me over.