Cast Iron Skillet Fig and Cardamom Scones
If you are a fig  lover you are going to love these fig and cardamon scones! They are naturally rich with the sweet flavor of figs mixed with the citrusy flavor of cardamom, a perfect combination!  My brother and sister in law have the most gorgeous fig tree that let's off an amazing crop every year, we are lucky to get a beautiful basket when they are in season. 
I remember growing up as a kid my mom used to love eating figs plain, I couldn't get over the texture and thought they were the most disgusting thing ever, oh how my taste buds have changed. I would  do anything to go back in time and cook with my mom again, sit and enjoy a scone with a nice cup of tea together on the balcony.  As I write this I realize I haven't really spoke about my mom in awhile, I think my emotions get the best of me.  However, I do realize that I have reached thousands of people talking about Kawasaki disease and have saved 3 little hearts because of this platform.  So, in time I will gain the strength and courage to write about my mom and what it is like to watch a loved one live out their last years with the horrific diagnosis of Parkinson's and Dementia and hopefully help someone walking in my same journey.
Sorry for getting so personal on you, amazing how a fig can bring back so many memories, let's get to this amazing recipe!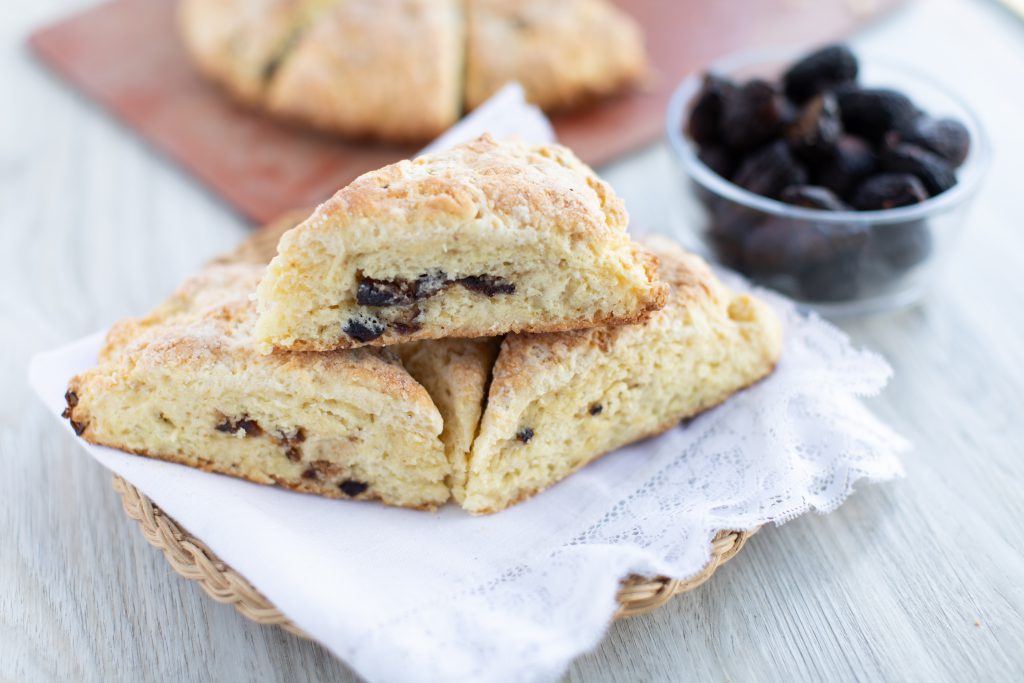 Ingredients
3 cups flour, spooned and leveled
½ cup granulated sugar
¼ teaspoon fresh ground cardamom
¾ teaspoon salt
1 tablespoon baking powder
½ teaspoon baking soda
10 tablespoons butter, cube then freeze for 15 minutes
1 cup buttermilk
2 large eggs, room temperature
2 teaspoons vanilla
3 tablespoons figs, chopped into small pieces
Note:  Cardamom is somewhat hard to explain; a little citrusy, minty and  spicy and it's highly fragrant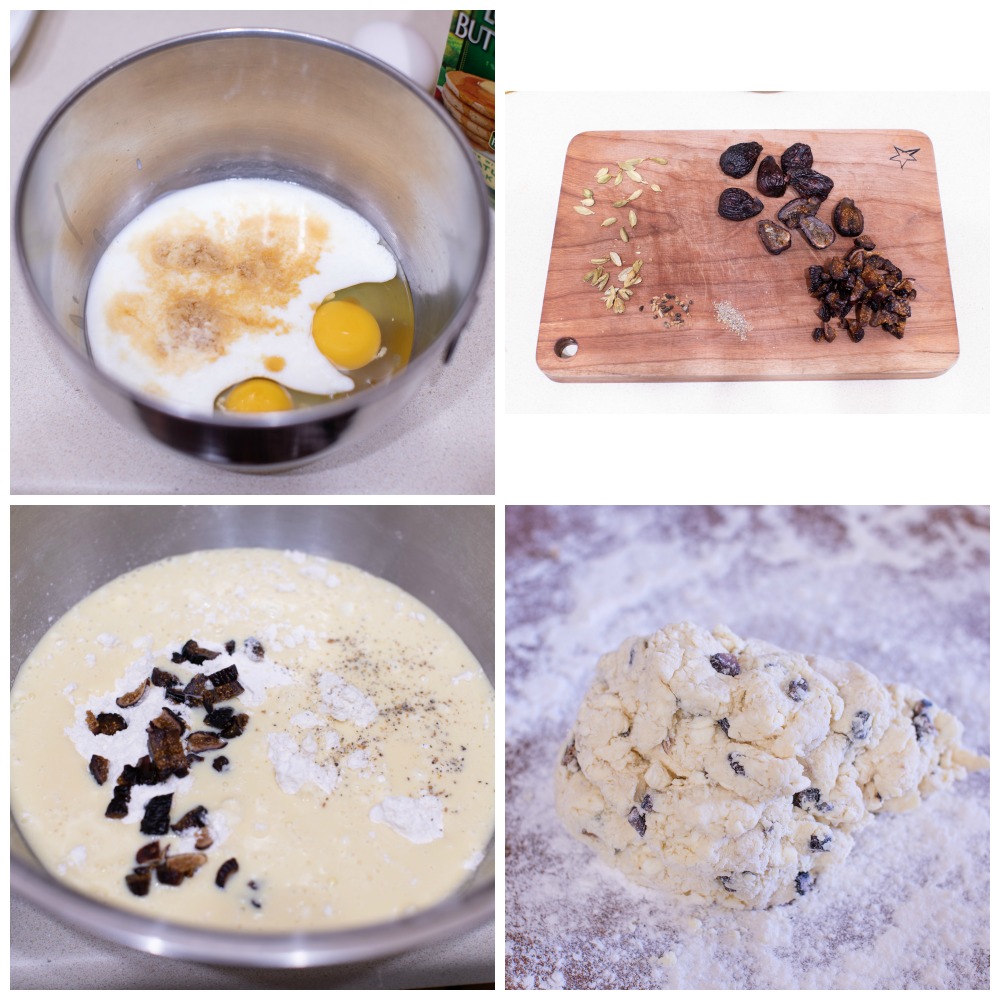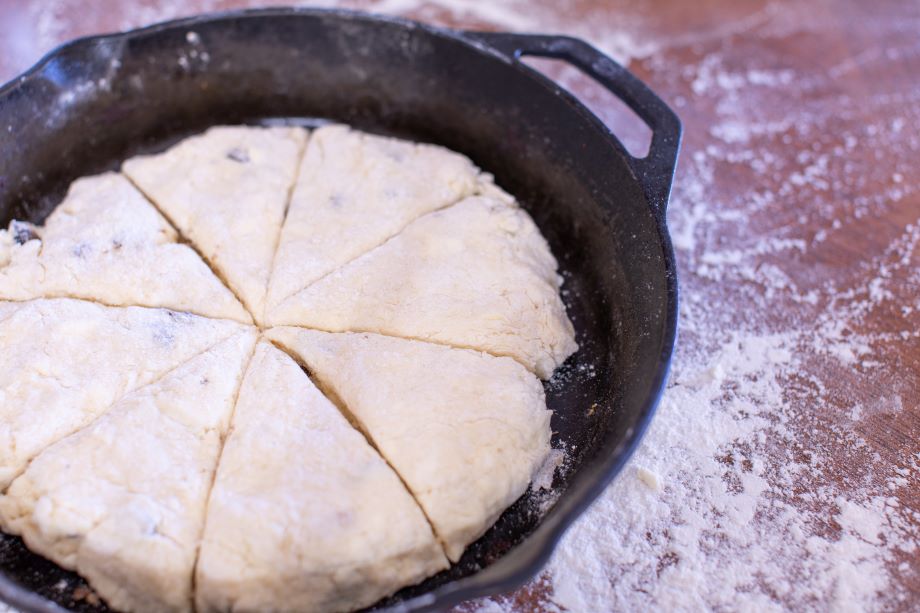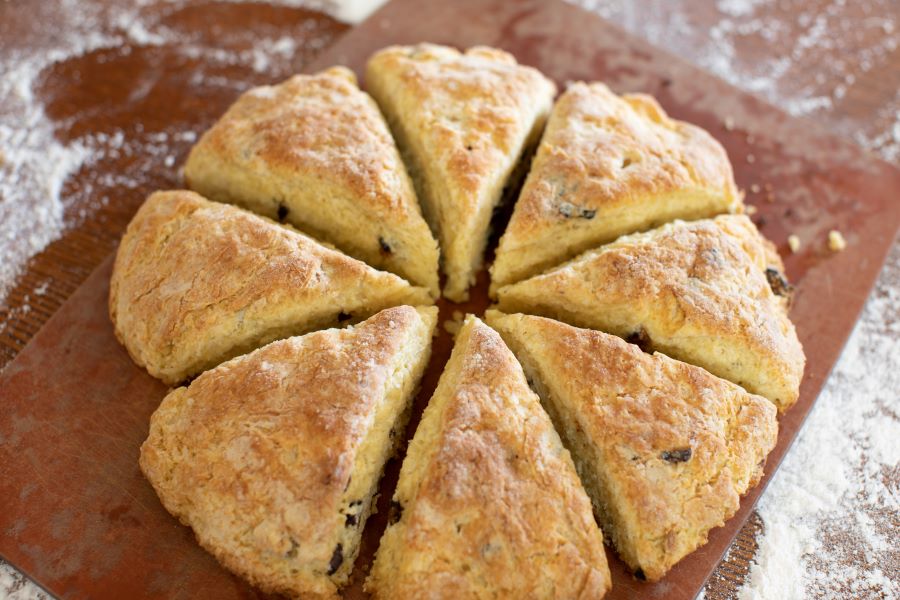 Preheat oven to 425 degrees.

Use a prepared cast iron skillet or other desired pan. If using a pan other than cast iron, grease and flour the pan.

In a large bowl, whisk together the flour, sugar, cardamom, salt, baking soda, and baking powder.

Cut butter into the flour mixture, leaving chunks of butter.

In a separate bowl, beat together the buttermilk, eggs, and vanilla.

Pour buttermilk mixture into flour mixture, and stir until just combined. 

Gently fold in figs. 

Pour into pan or skillet, spread evenly, then bake for 22-25 minutes.

Allow to cool, cut into eighths, then serve.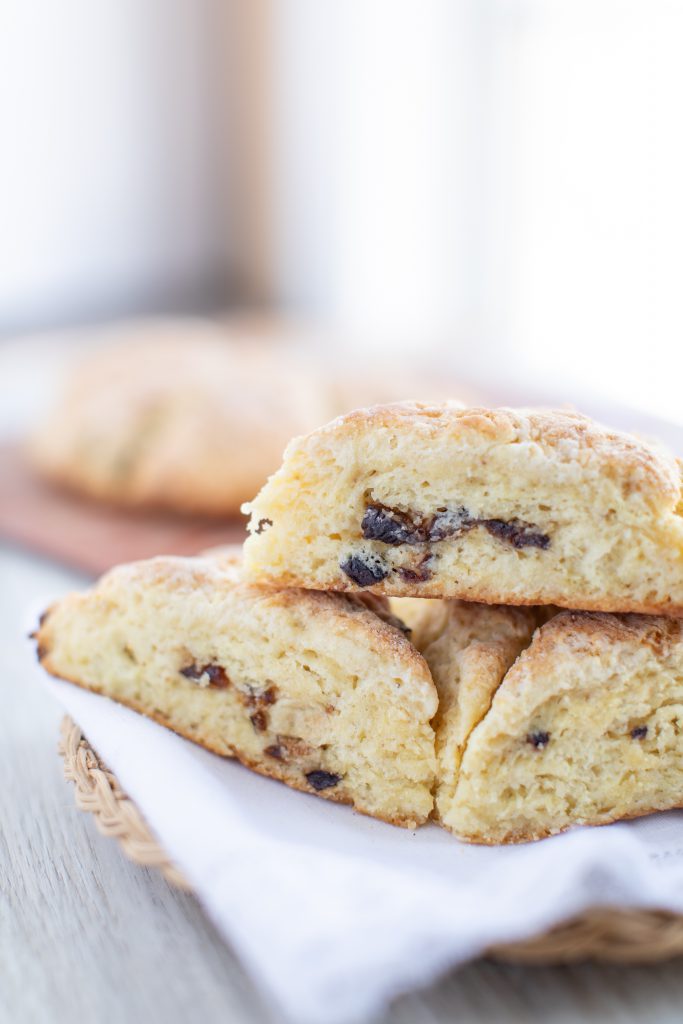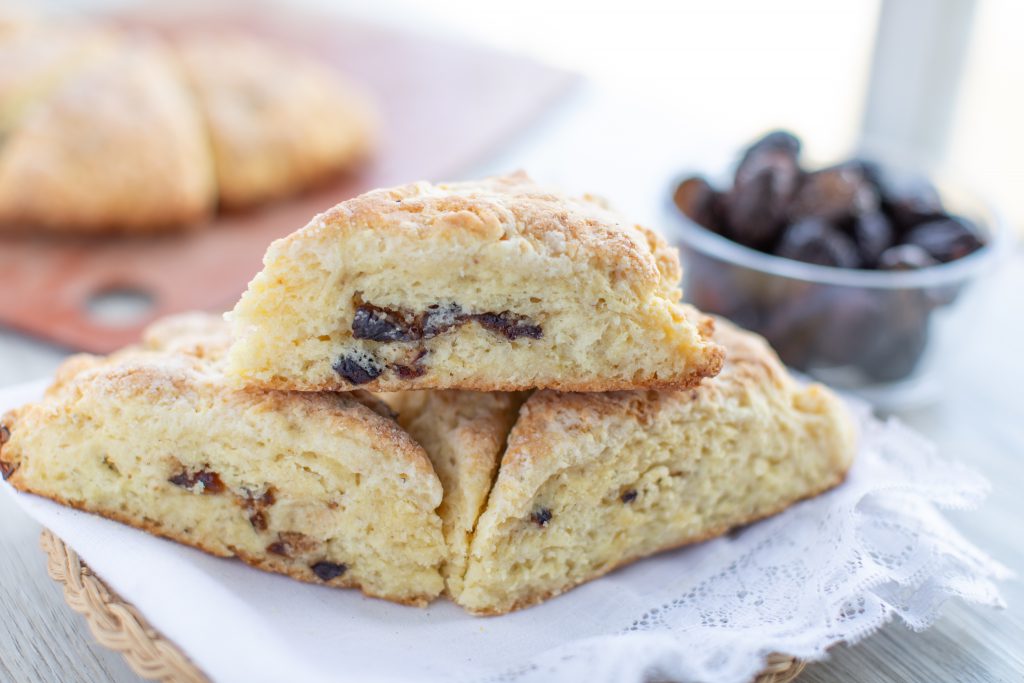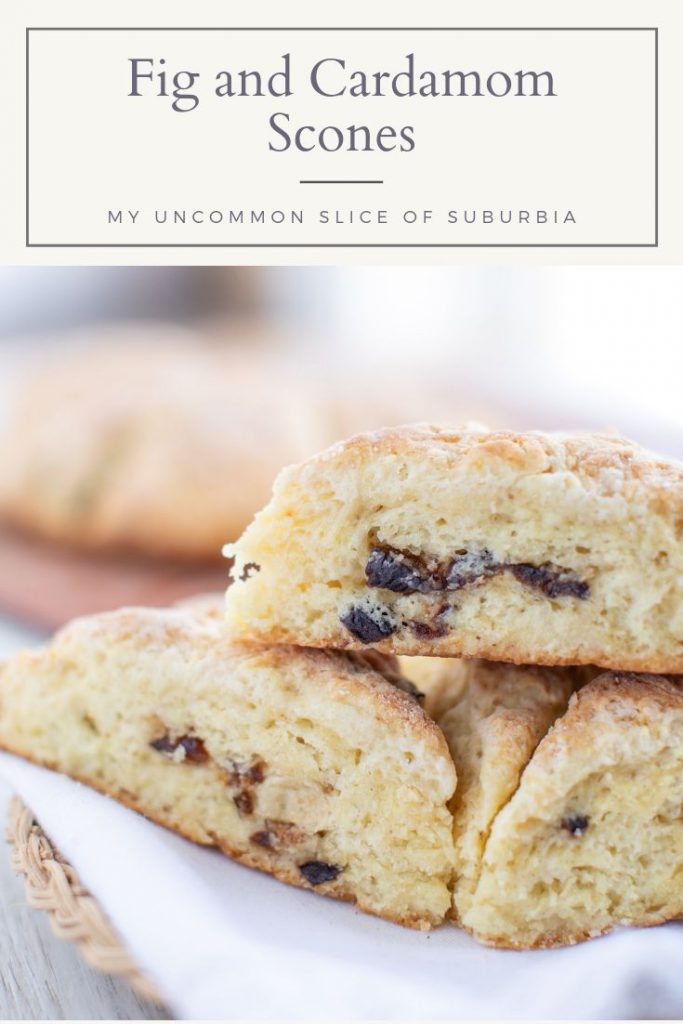 These fresh fig scones are amazing and well worth the wait for when figs are in season.
As always, thank you so much for being here!