~Hi Friends~
We are definitely making some progress in the bathroom BUT I lost my camera battery charger so I can't show you.  The good thing is all my junk drawers are now organized, the playroom is clean, the dust bunnies are gone from under the sofa but the charger is still missing, one room at a time right?  It's like the time when I lost my car keys for a week.  My one year old had put him in "his play car" outside, duh, why didn't I think of that.  So instead I'm going to show you some pretty pictures from a new blog crush I have!
Apparently I have been living under a rock because I just found City Farmhouse.  Jennifer is an  artist, creator, etsy seller, and a blogger!  She is a mom, wife and definitely has some fabulous style, take a look!
Dinning Room  (same fabric that i used on the dinning room bench)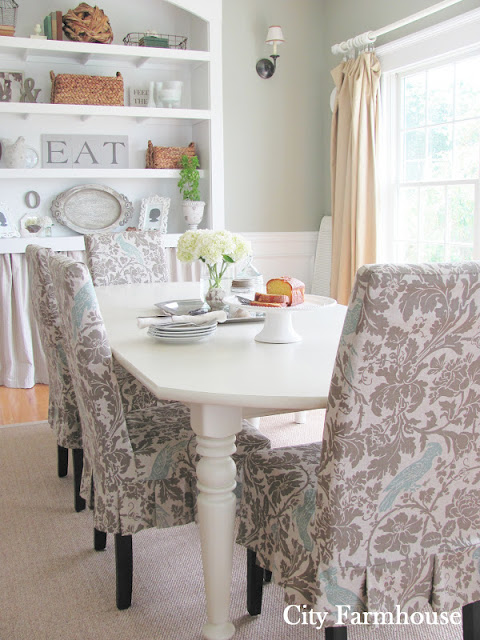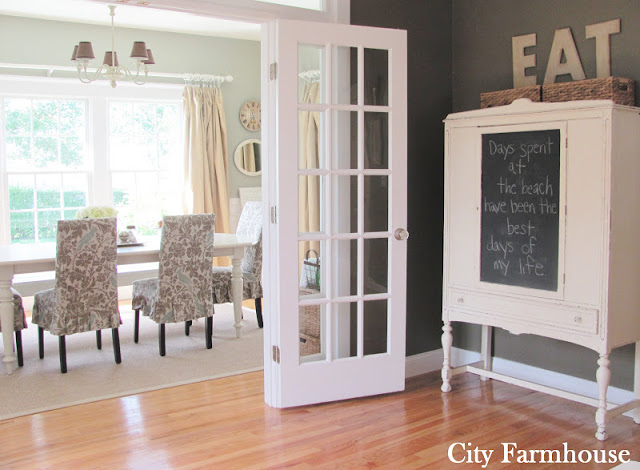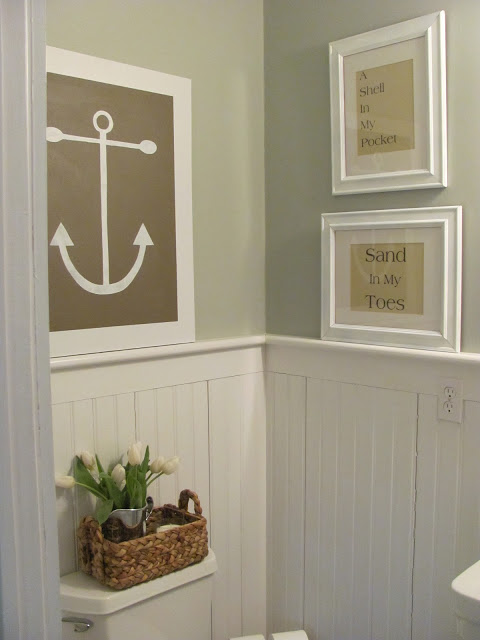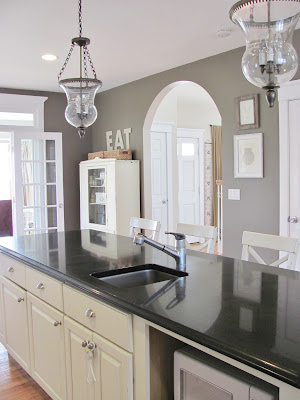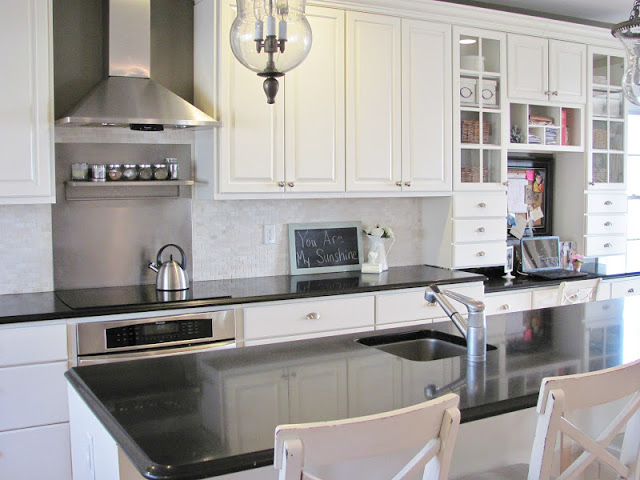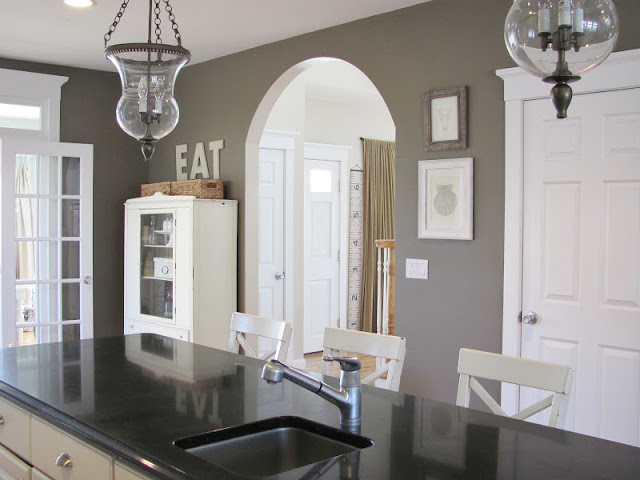 In addition, she is super crafty!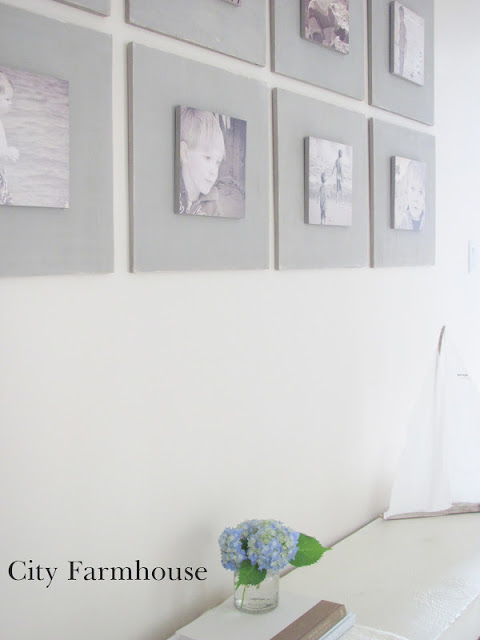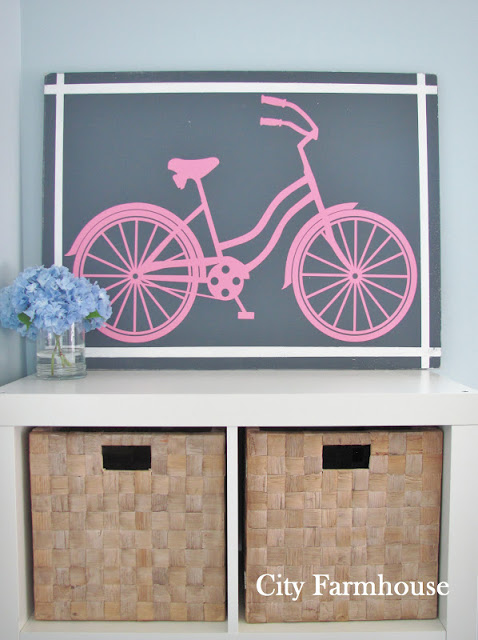 Pretty fabulous right!
Looking forward to many more beautiful makeovers from Jennifer!
~Have a fabulous day~