Fun stuff happening around here
     We have been getting busy in the master bedroom.
(No, not that kind of busy, get your mind out of the gutter).
The hubby found mosaic glass tile, a whole case at Costco for $30, last month it was on sale for $22!  So we are going to remove the existing backsplash and replace it with this beauty, how could we not for that price!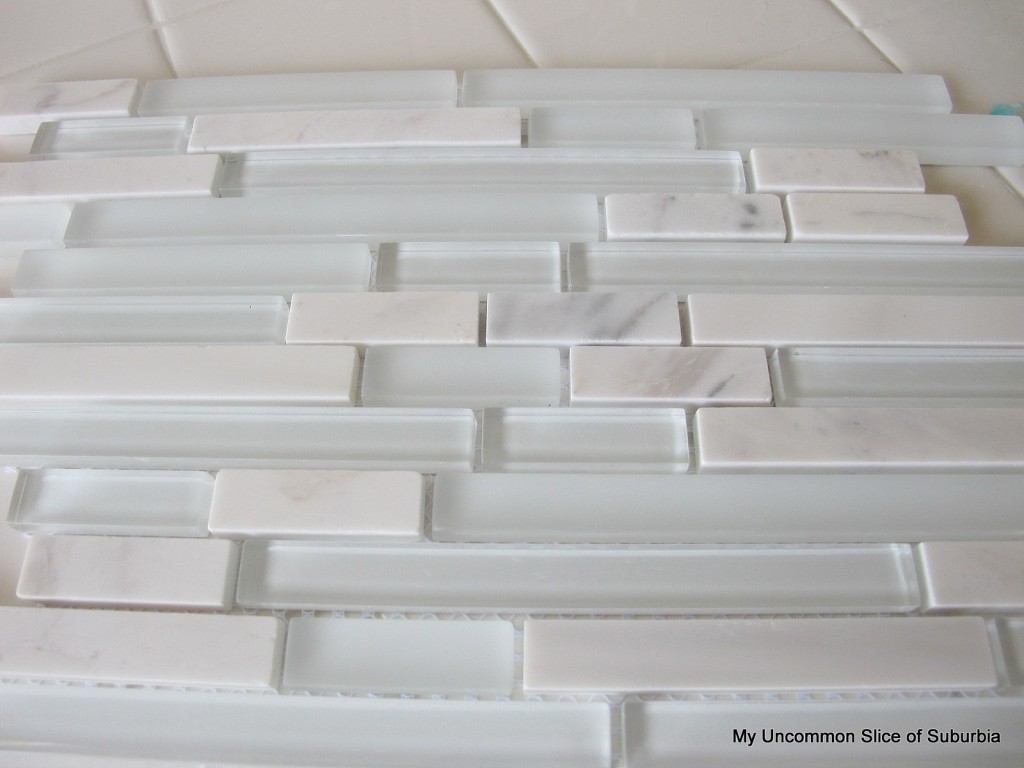 Next up is the floor in the bedroom.  We have always wanted wood floor but thought it would be years down the road. Then Bailey (our dog) was diagnosed with diabetes a few months back.  There were a few days where she could not hold her bladder and she completely destroyed our carpet. As much as we cleaned and steamed the stains came back and let's face it; urine, carpet, kids rolling on floor, GROSS!  The carpet is over 10 years old so I guess it is time.
This was delivered, hopefully in a few weeks we will  have new gorgeous flooring.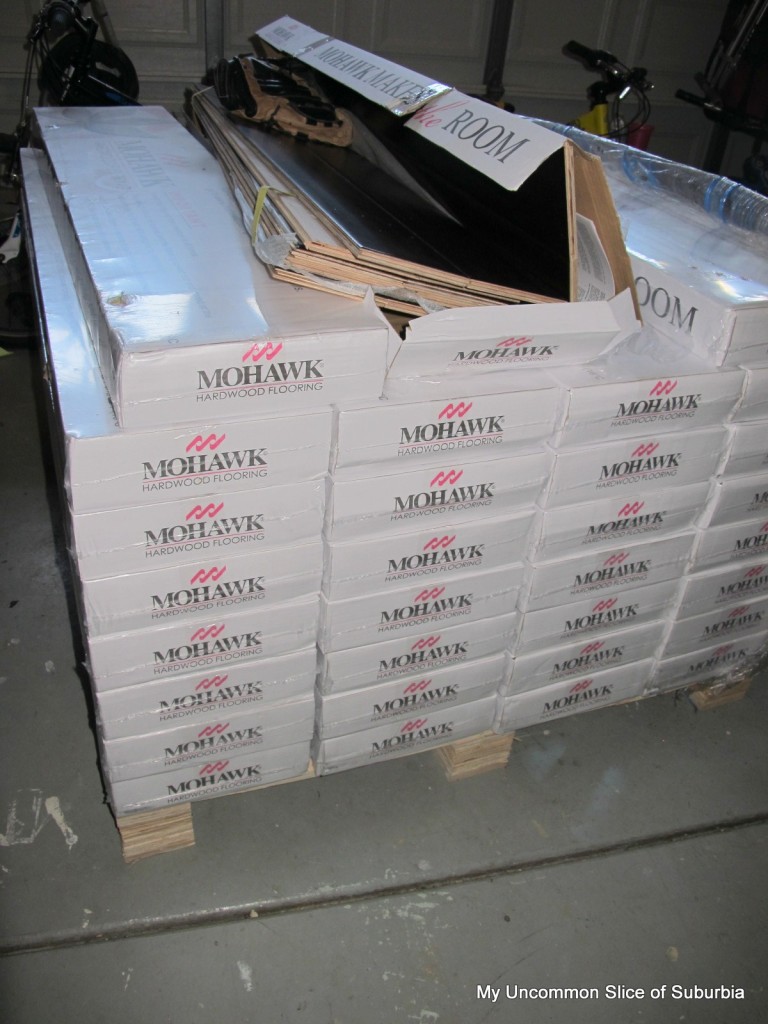 Who wants to help us move this beast of a bed, I'm a pretty good cook and I serve good wine????