2014 Christmas Cards From Minted
Spoiler alert these are this years Christmas cards you'll be receiving, just pretend you never saw it  when you get yours in the mail.  I know, I know, where are Ray and I, where are the dogs, the fish, the gecko? It's just way to overwhelming trying to get that perfect family photo so here you have it, our three blessings in life and this mama is not stressed.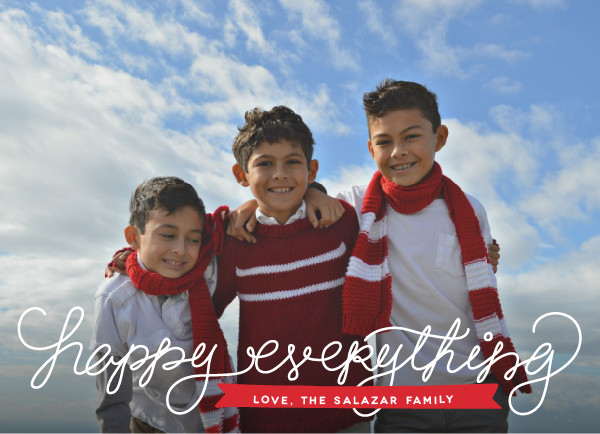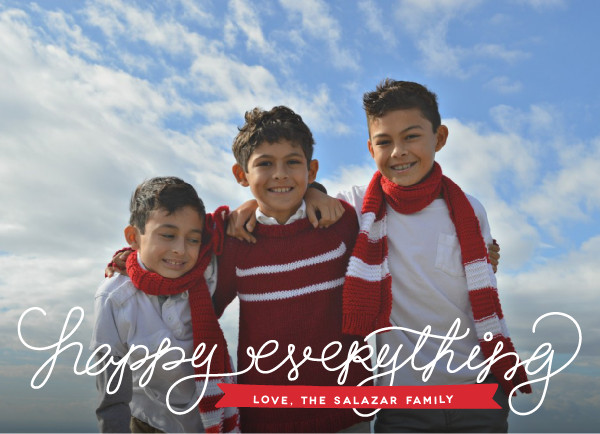 Can I just say Minted has seriously saved me the past two years.  Three years ago I didn't send a card, oh my goodness, people thought I cut them from the list.  Last year I was running behind on cards so I sent out a New Years cards thanks to minted.
Once the holiday season begins I love opening all the happy cards and seeing everyone's smiling faces.  If you are still haven't sent out your Holiday cards look no further, Minted has you covered!  I love the choice of designs, quality of the cards and the ease of building them.  I am smitten with their foil pressed cards, it gives it such a gorgeous sparkle.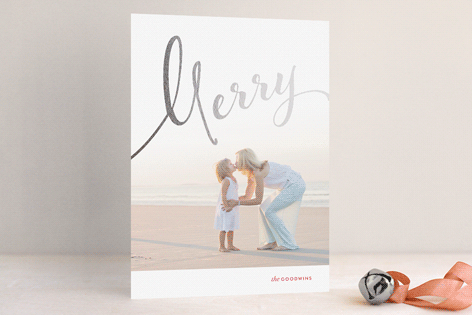 If you have lots of photos and memories to share and you want to get fancy, they offer the Booklette cards which gives you 8 pages of photos!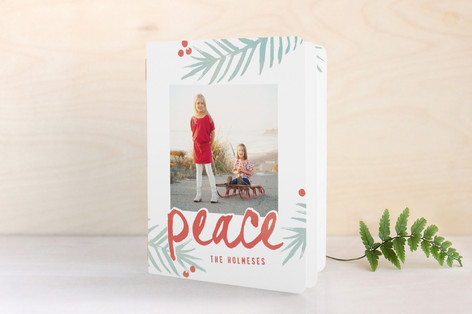 If you are running a little behind Iike I was last year, send out a New Year card, they have some great New Year cards to choose from.  I love that almost every card allows you the ability to change the colors, based on your preference and really personalize it!
Already send out your holiday cards, minted has so much more then cards. Invitations, party decor, artwork, fabric, and so much more!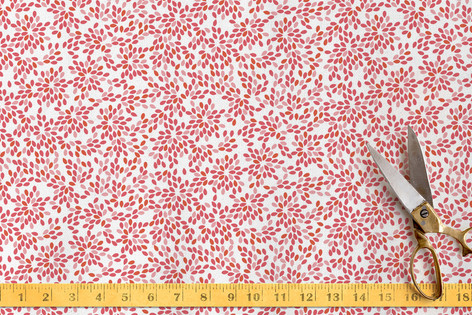 So let Minted take care of all your paper needs this year so you can concentrate on the important things, FAMILY!  Thanks for stopping in today, have a great rest of your week!
*This is a sponsored post, however I only promote things I love.