I absolutely love this season and am so honored to be included in Jennifer Rizzo's Holiday Housewalk 2013! To be in the company of such creative bloggers is truly a blessing!
If you were at my front door I would invite you in for a cup of tea or a glass of vino, so hurry,  grab a cup of your favorite beverage and get cozy!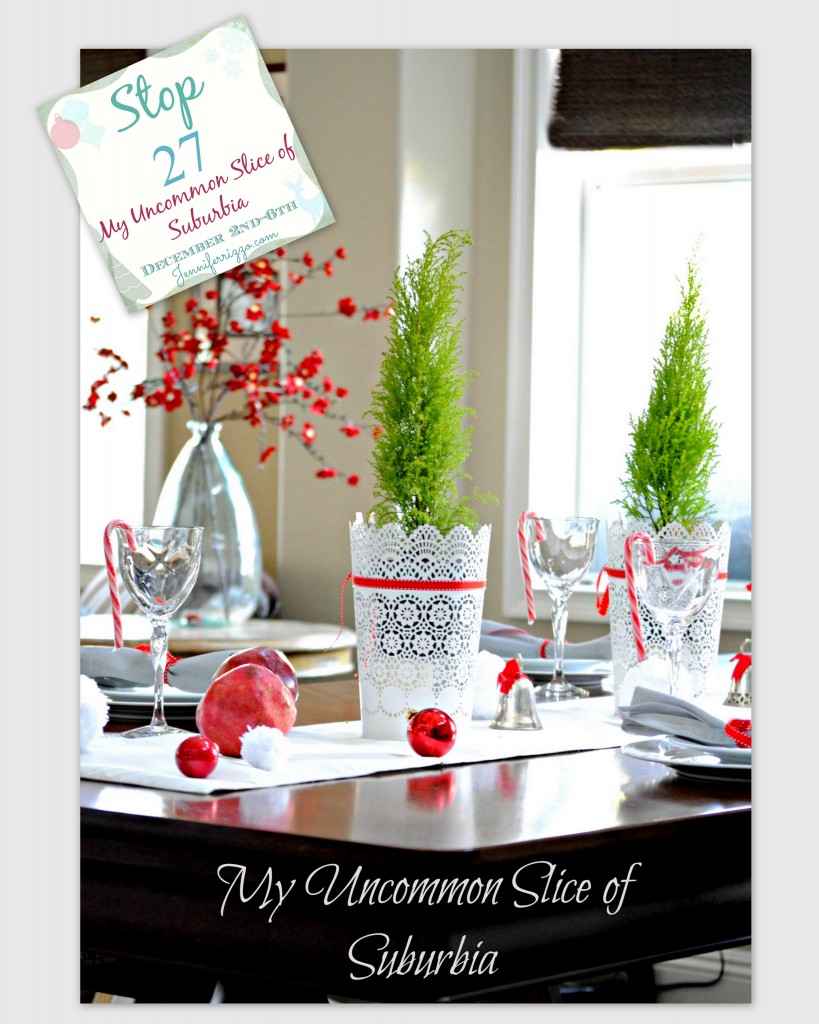 If you are visiting from the very talented My Sweet Savannah, welcome, I am so glad you are here!
We are already in Day 5 of the tour so if you missed anything, you can take the full tour of all the beautiful homes over at
Jennifer Rizzo's!
 ( I love that lady)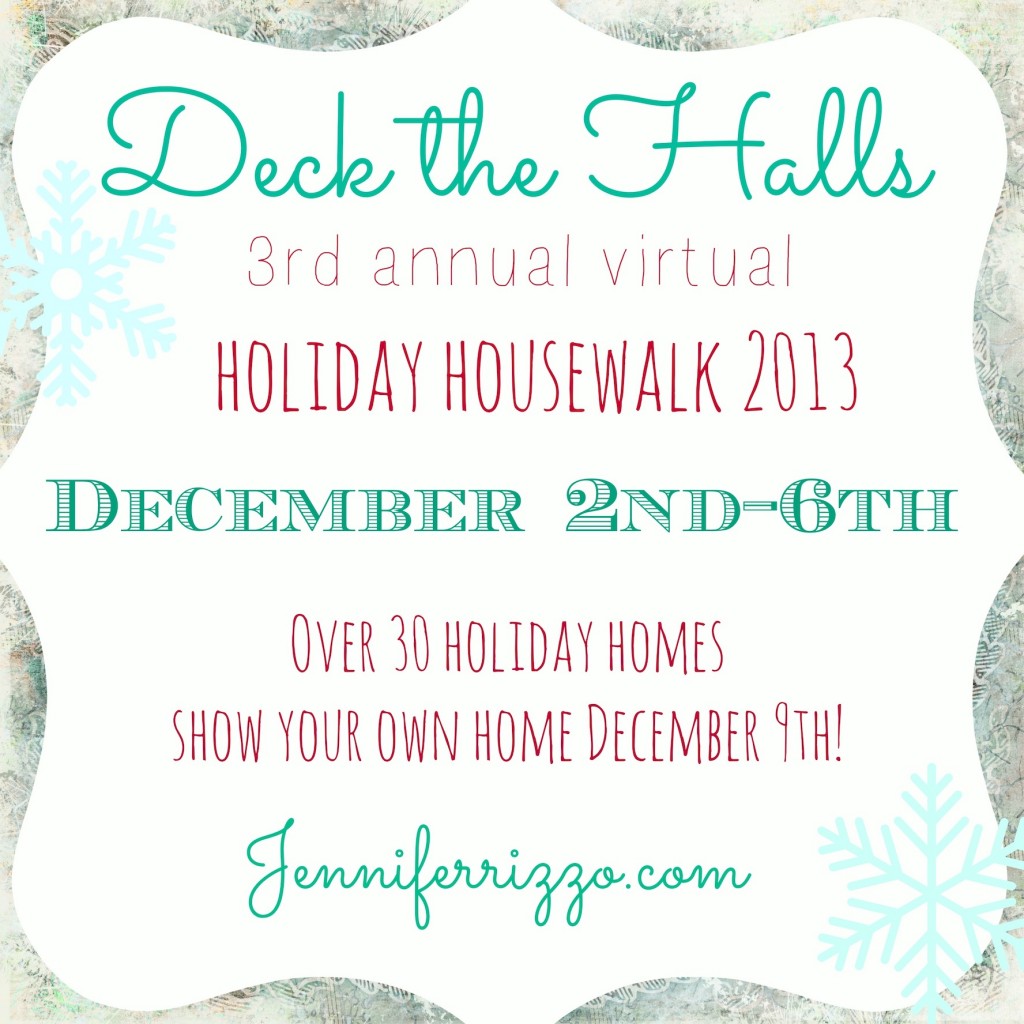 As you first walk into our home you will most likely be greeted by 2 little dogs, three handsome boys, lots of noise and laughter mixed in with a whole lot of  love…oh and our stair banister which leads you directly into our dinning room.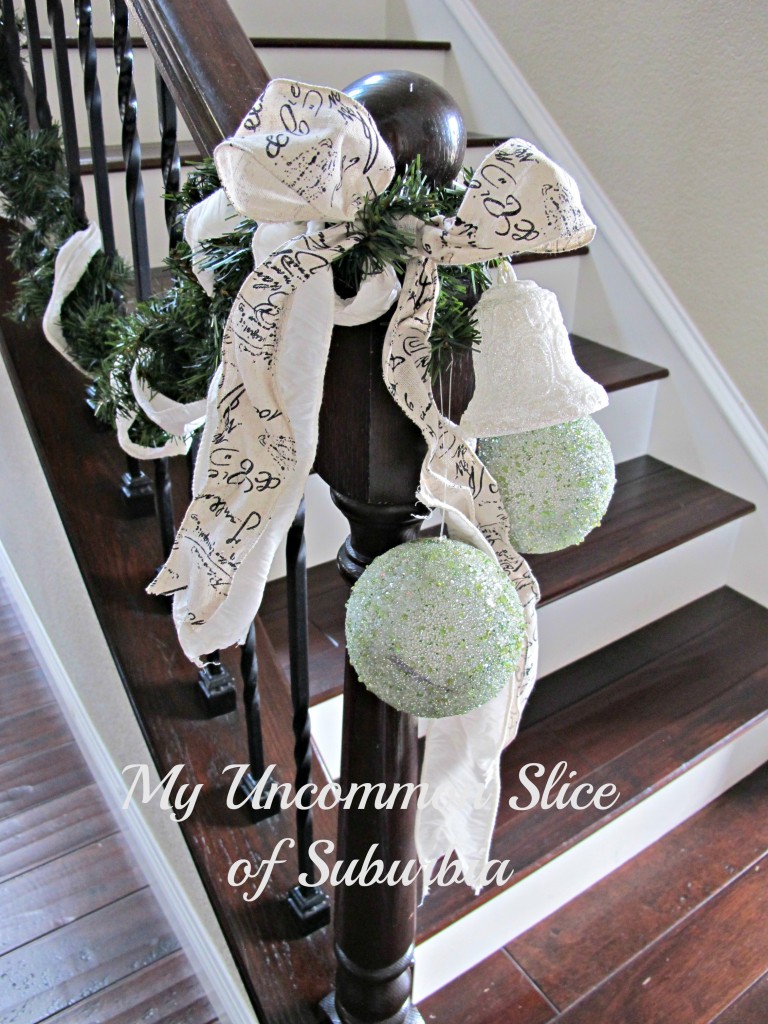 I tend to keep Christmas pretty simple with lots of natural elements, green's and whites.  This year I decided to mix it up a bit with little pops of red and to be honest, I"m kind of digging it!
I still brought in lots of fresh greens because I simply love the smell.  (Psst…Lowe's gives away all their clippings for free)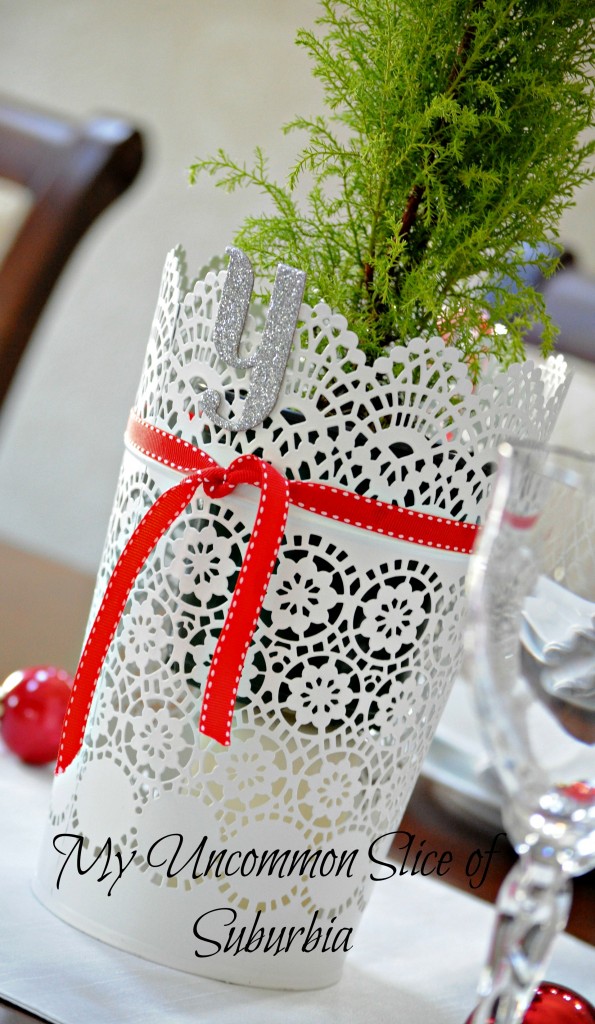 I found these cute bins at Ikea a few months back and embellished them with some silver letters that spell out "JOY".  Other then a few stockings and the containers, everything was pulled out of the attic. Many of the items were handmade by me like the cute little snow puffs on the table.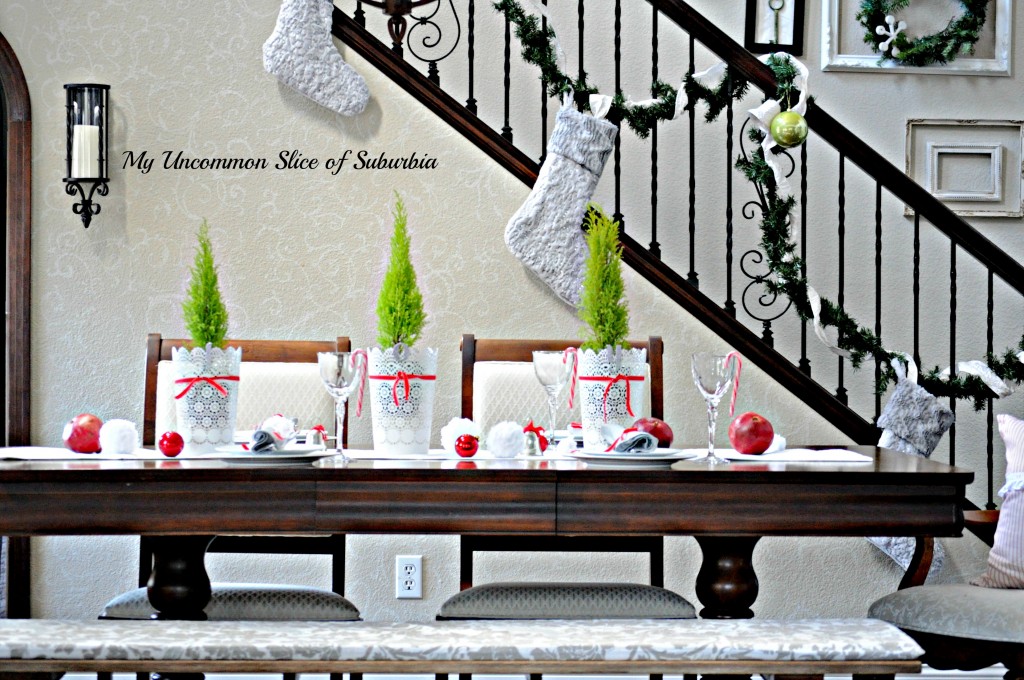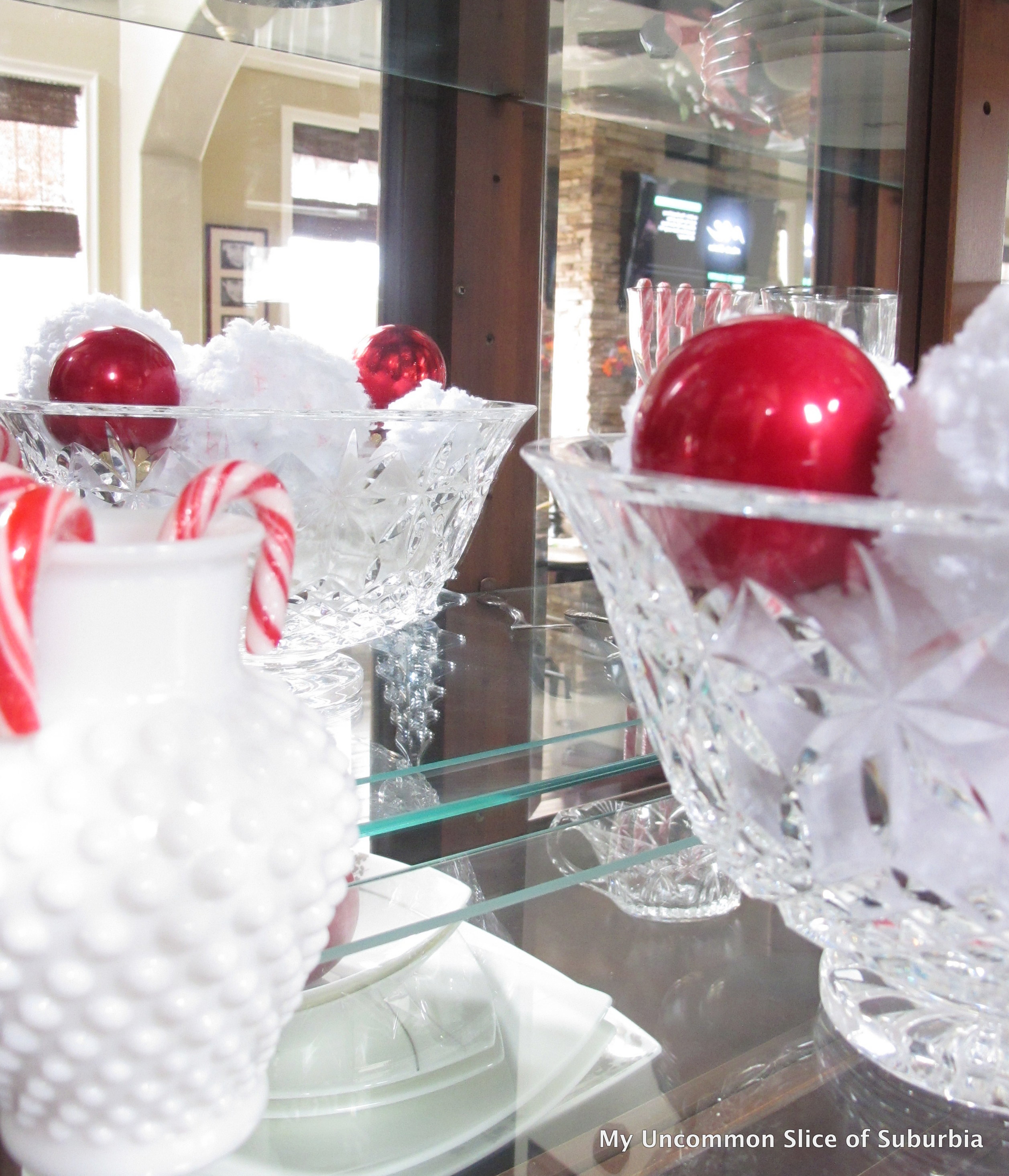 See that little door under the stairs?  My hubby has been working hard on using up our leftover stone from 8 years ago in the wine closet.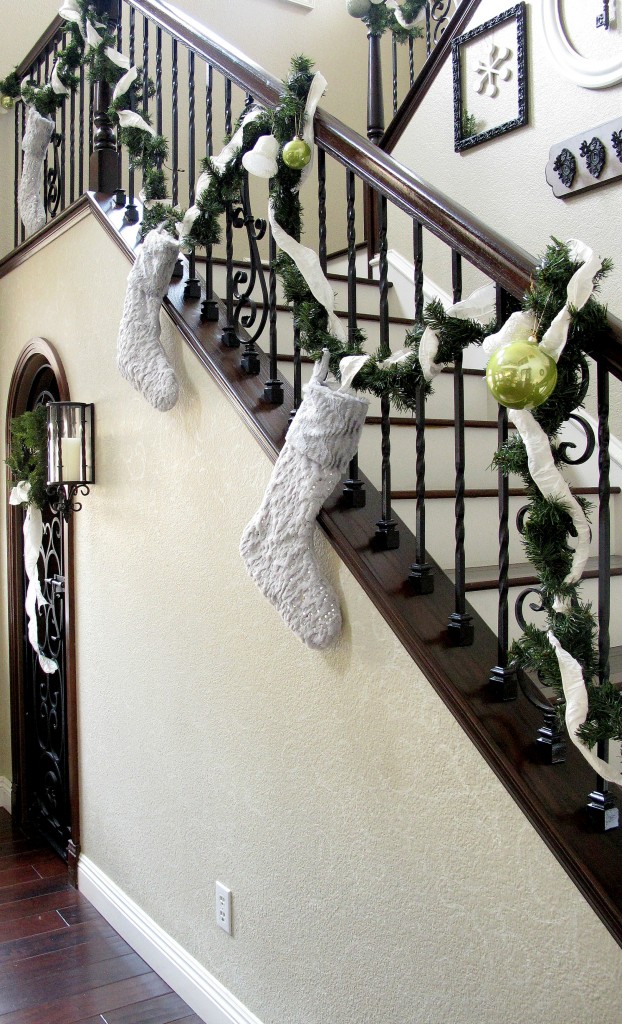 Just a little peak for now, promise to give you a tour sometime soon.
The dinning room flows right into the family room where we spend most of our time.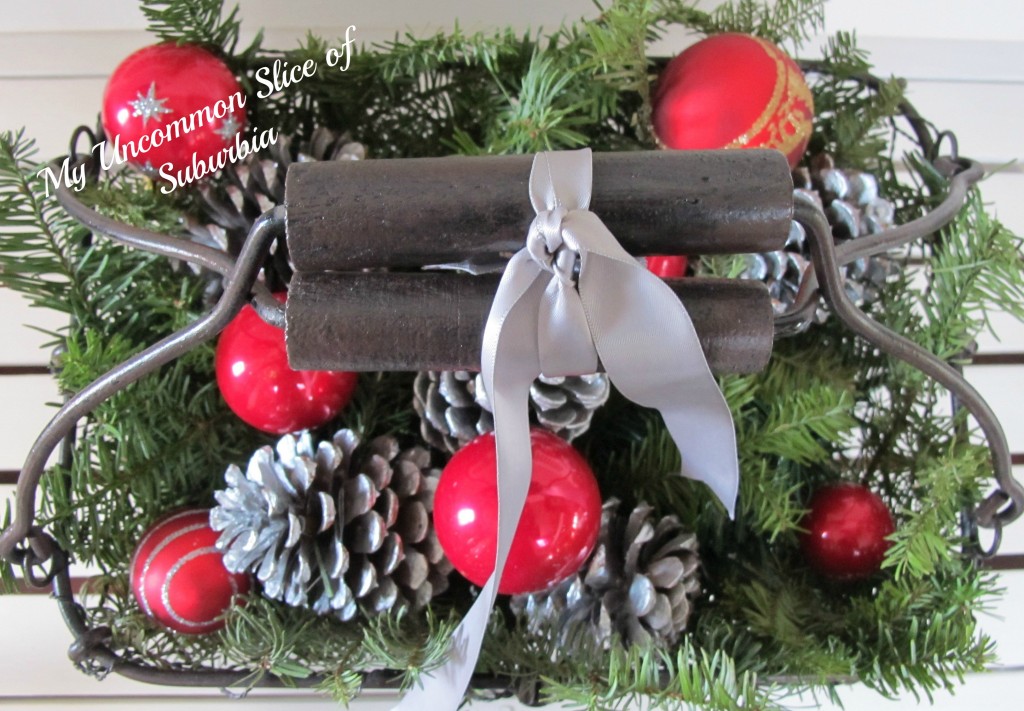 Yes, the dogs follow me everywhere I go 
This was the first time I have ever decoarted a fake Christmas tree and let me tell you a little secret, I loved it! Balsam Hill has some of the most amazing tree's ever that look incredibly real! I kept with the white and silver theme to give it a touch of elegance.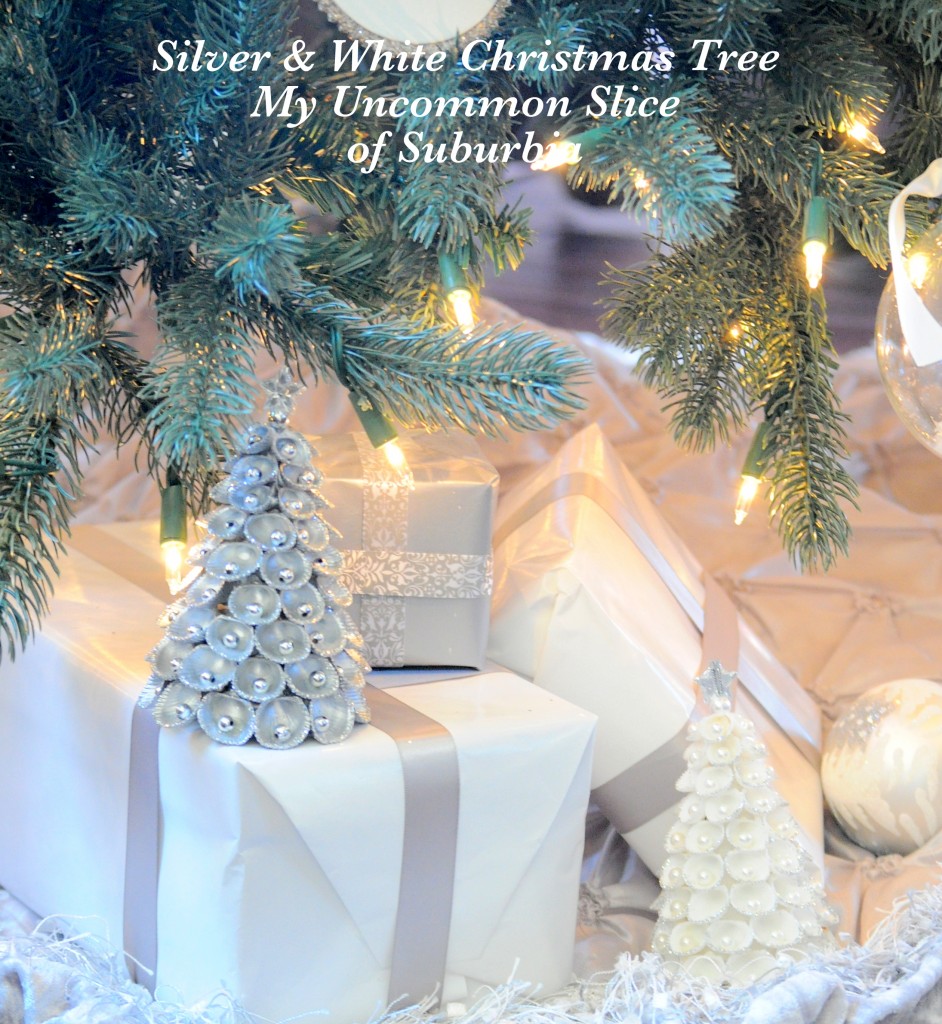 The boys still want a real one so I promised them a mini tree upstairs and they can decorate it however their sweet hearts desire!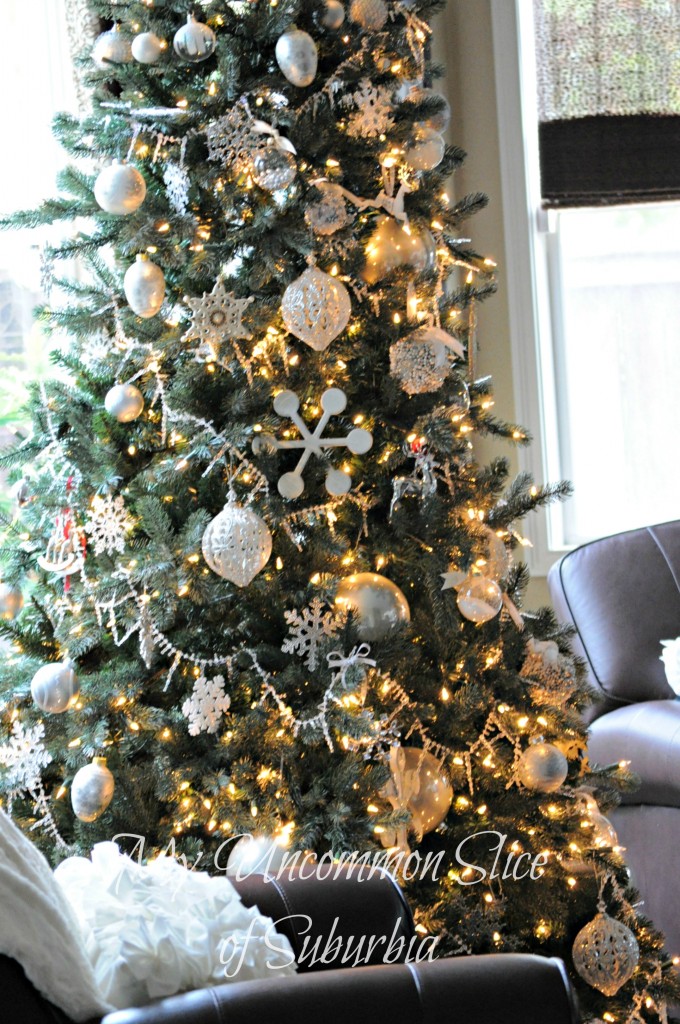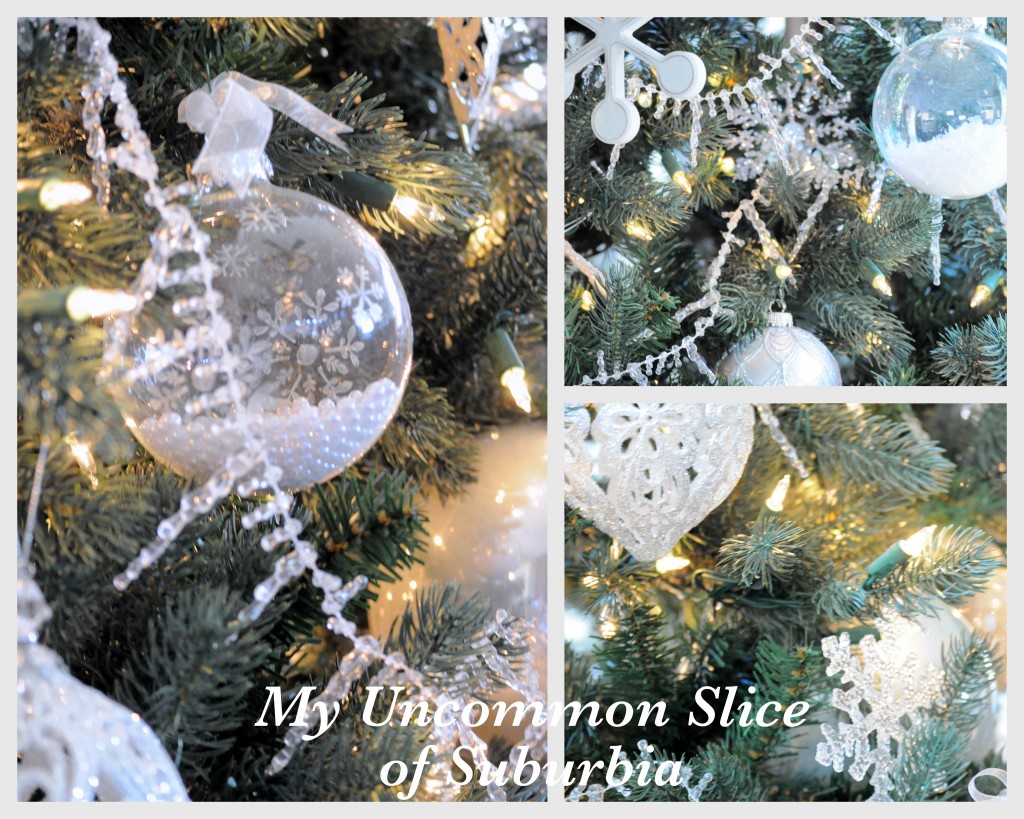 I hope you will come back for a tour of the upstairs next week.  For now I"ll leave you with a peak into our master bedroom and the front of the house.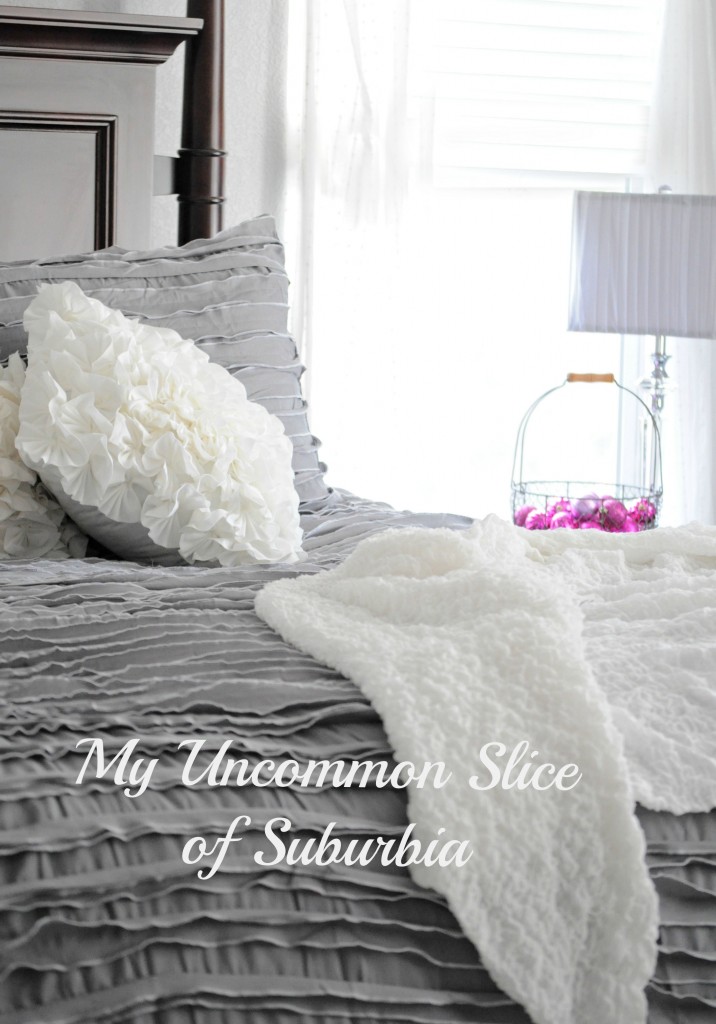 Next stop in the tour is the very talented and sweet Ella Claire who just welcomed the most beautiful baby boy to their family!
Thank you so much for taking a little time out of your day and stopping in, I greatly appreciate it!
You can find more of my crafts and decor for Christmas here.