This wine barrel was actually on the way to the dump or goodwill (I can't remember) but we decided to "help a friend out" and give it a new home. I'm going with the story that they needed extra room on the bed of the truck so they could hall away more junk. With a little bit of sanding, stain, stenciling and love, I was able to give it a brand new look.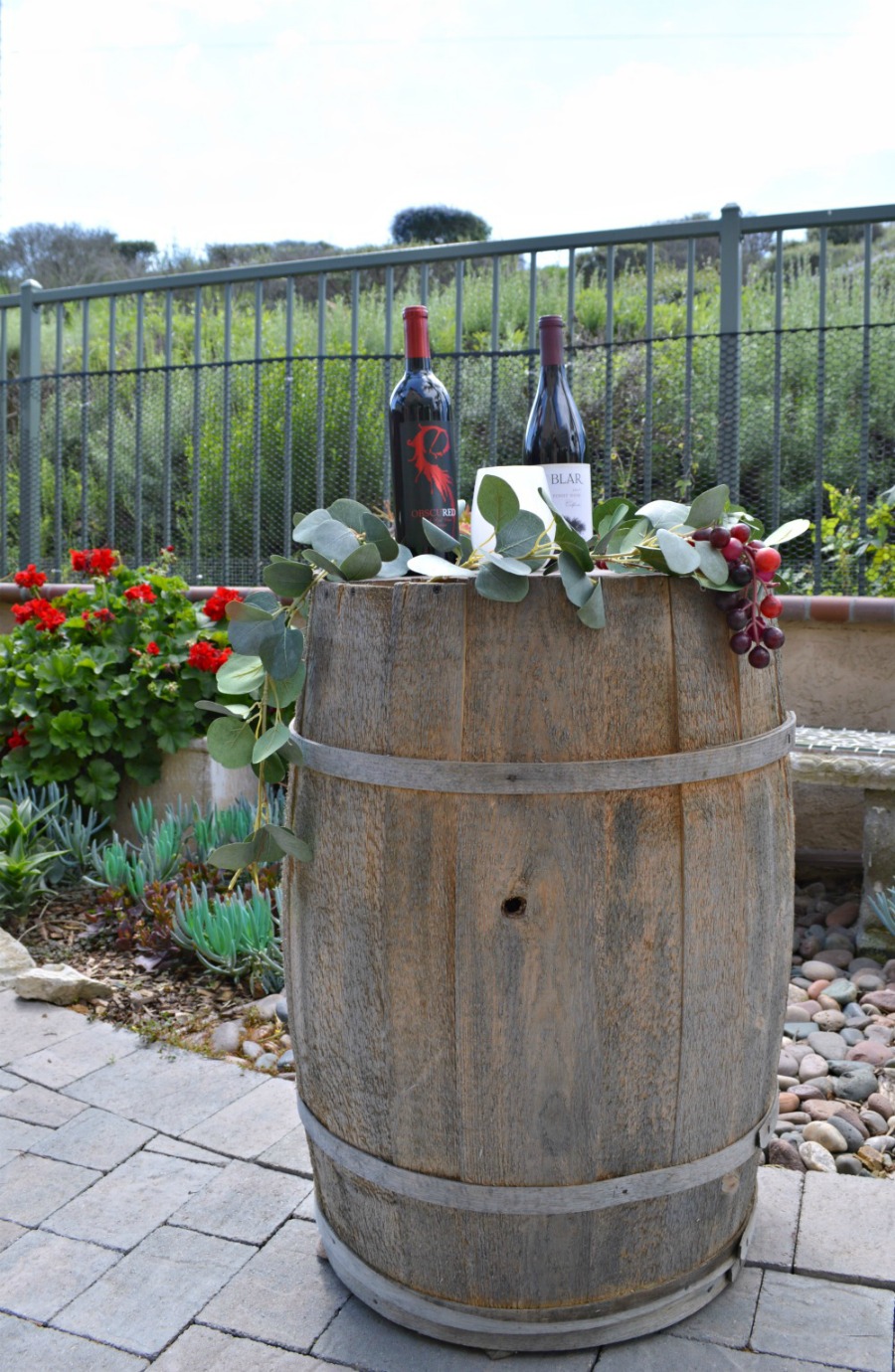 I'm back again for this months thrift store challenge, make sure to check out all the amazing makeovers at the end of this post.
Here is the before, it has excellent bones, just needed a little TLC.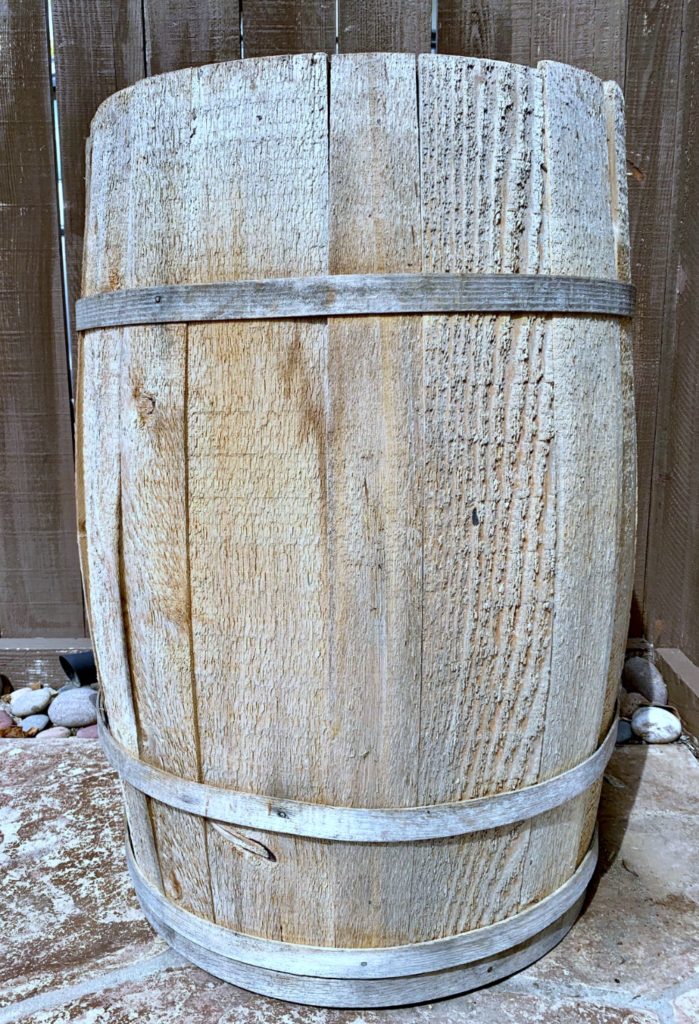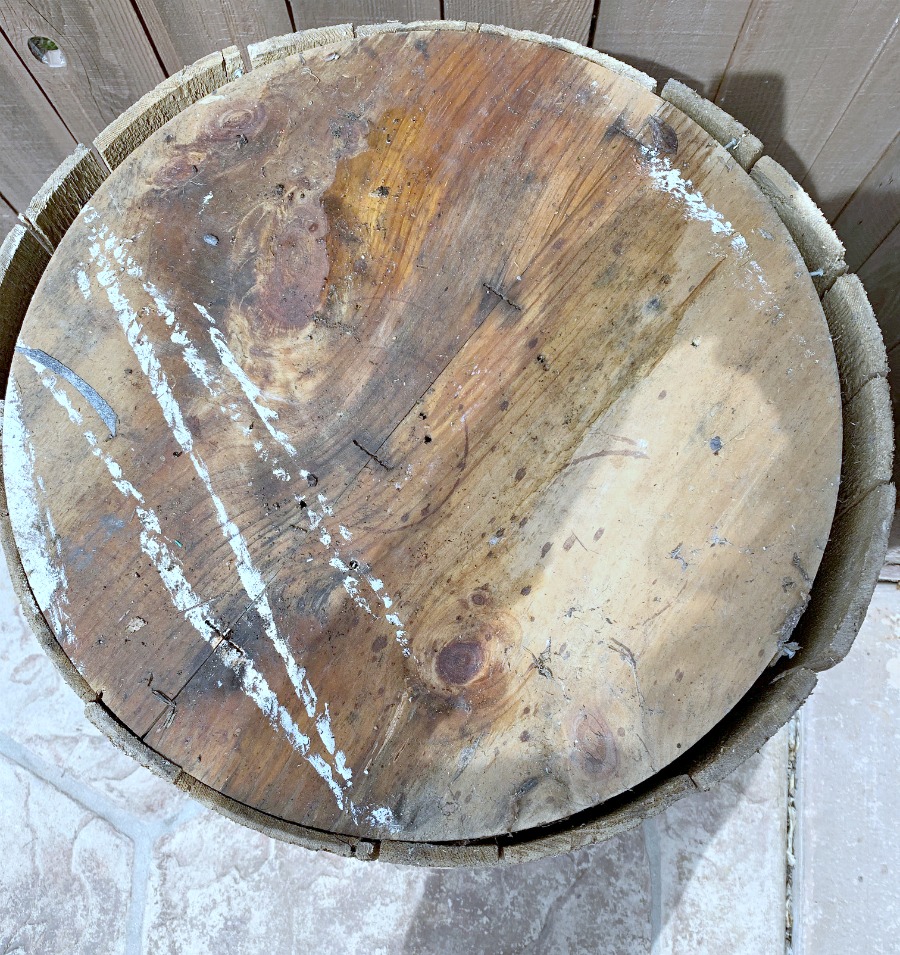 Affiliate Links Listed Below
Products Used: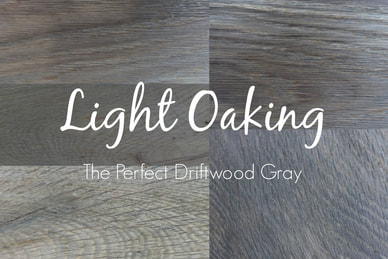 Directions:
First I secured the top of the wine barrel with the wood side slates using new screws.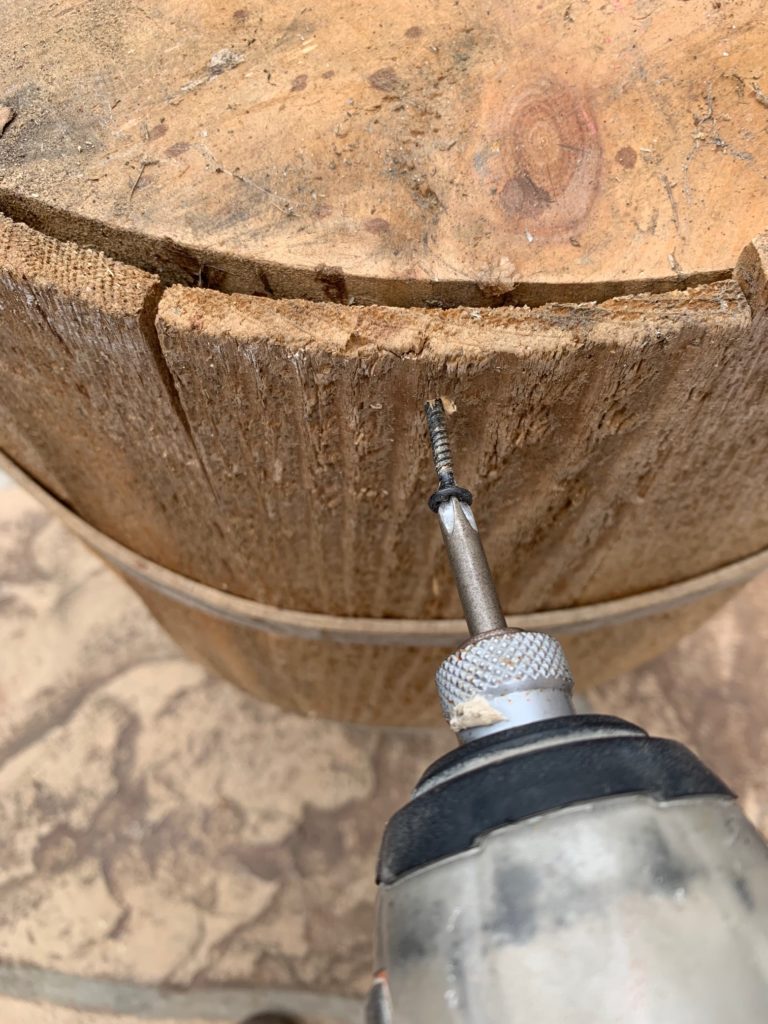 Next I sanded the whole top of the barrel and lightly sanded the sides.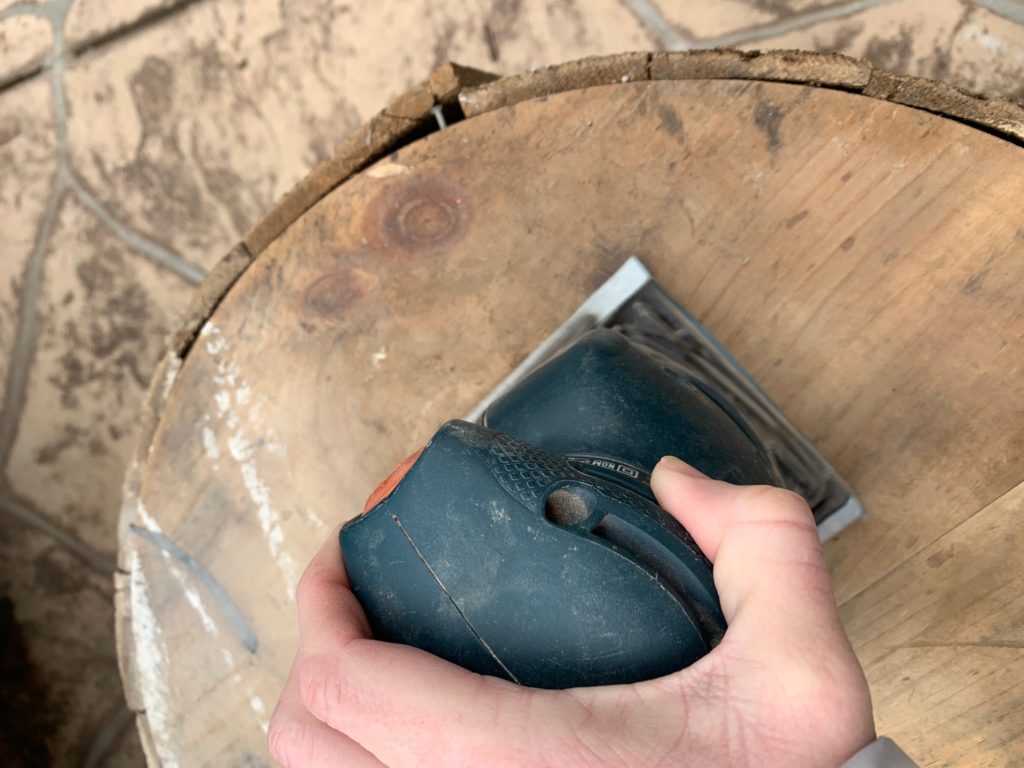 Now it was time to stain the whole barrel. When using the weather wood stain, you must sand down to the raw wood if your furniture is painted or stained.
Pour the weather wood stain into a separate container

Using a rag I applied an uneven coat of light oak stain on the barrel but not on the top. You can also use a foam brush or regular paint brush as well.

Allow to air dry, this took about 60 minutes.  I liked the way it looked so I did not add a second coat.

I applied the flat varnish on the wine barrel but not on the top

I wanted the top of the barrel to be a contrasting color so I added a even layer of dark walnut minwax stain using a rag.  I allowed it to dry overnight.

I'm not very good at free handing so I printed out the letter S on my printer. Using scissors I cut the S out and taped it to the top of the barrel. I traced around the S, lifted the paper and filled the S in with the sharpie.
Lastly, I used a clean rag and applied the Min wax paste finishing dark wax on the top of the barrel.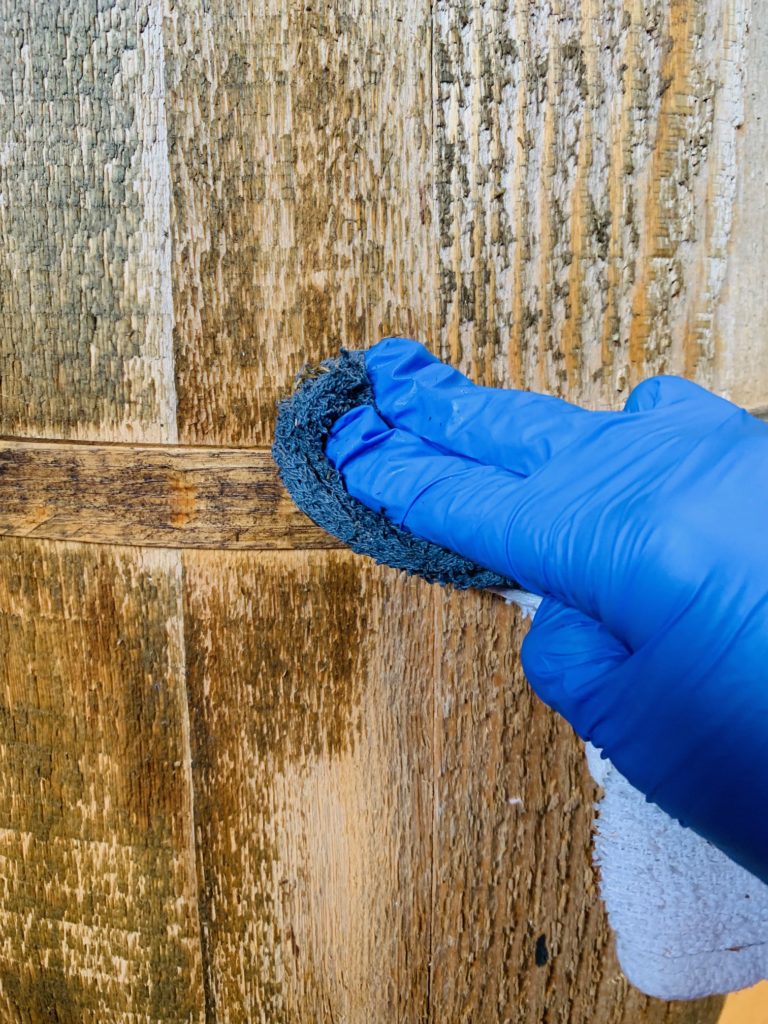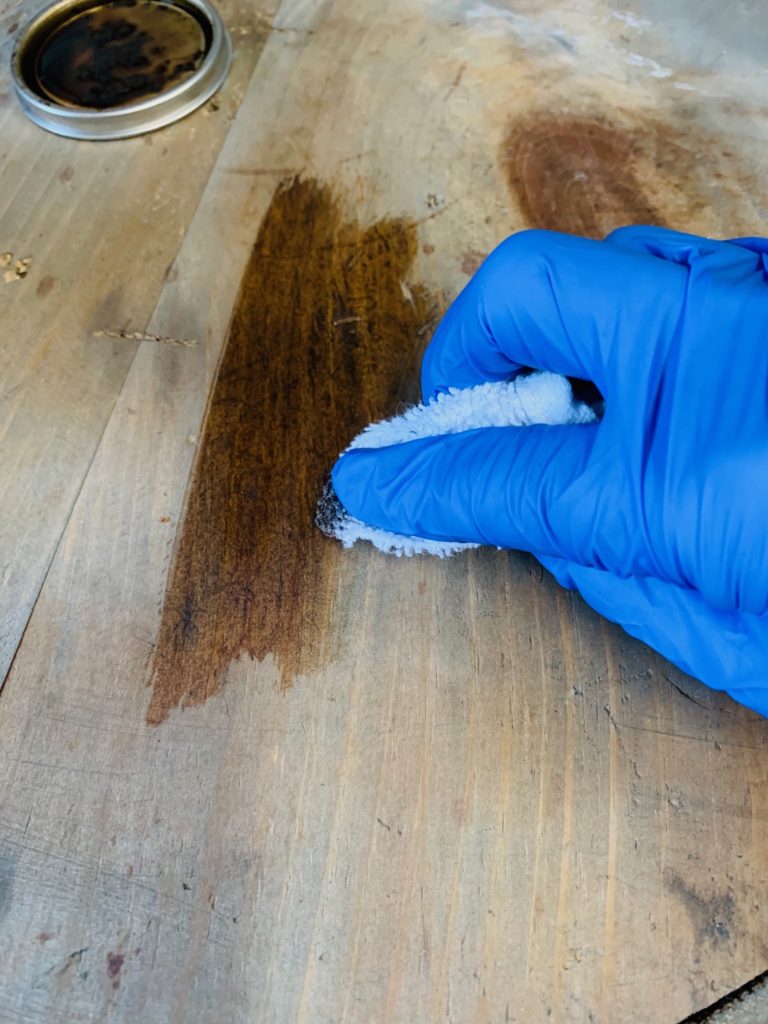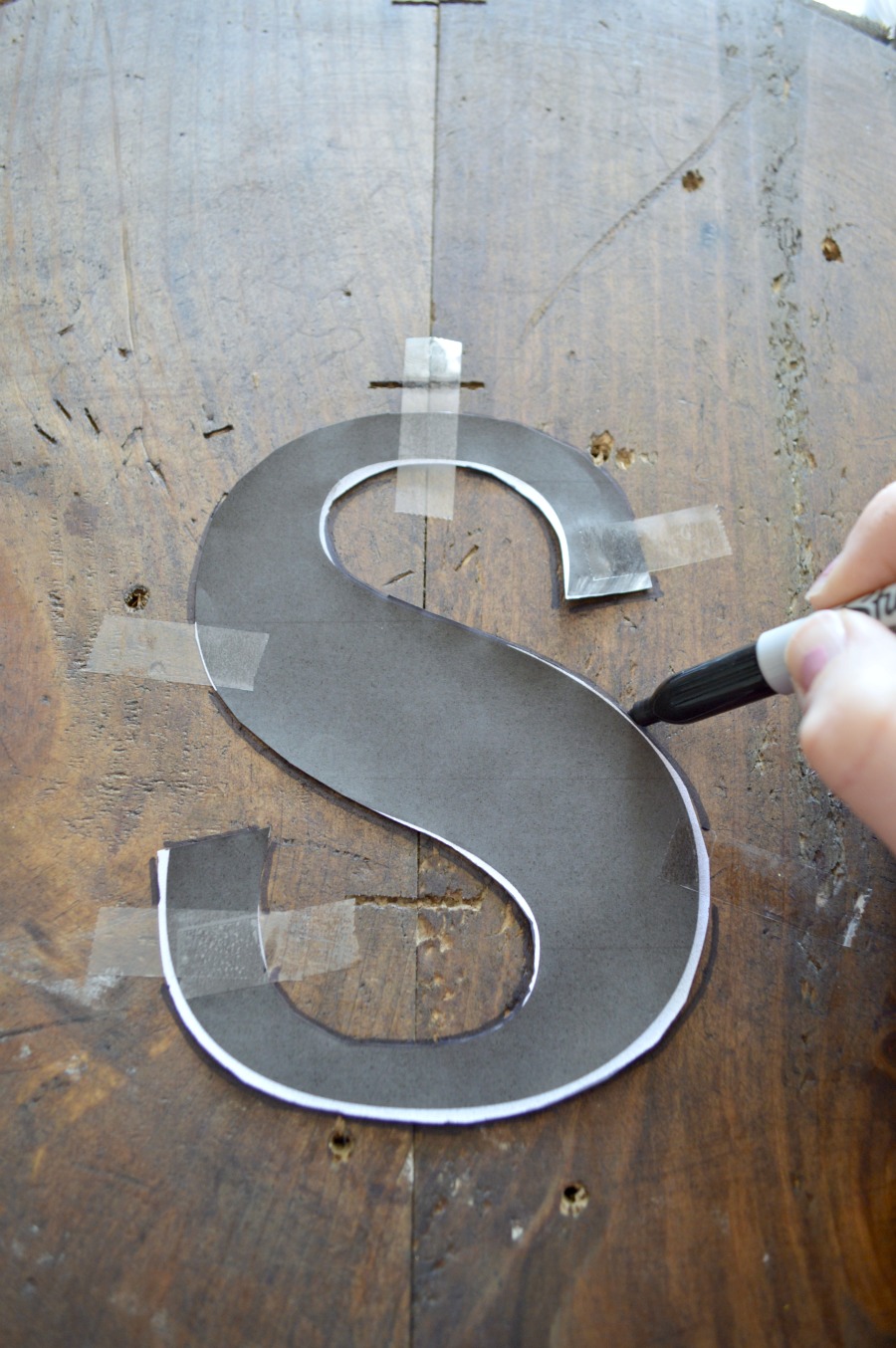 You can see I didn't 100% fill in the letter to make it look a little more aged and rustic.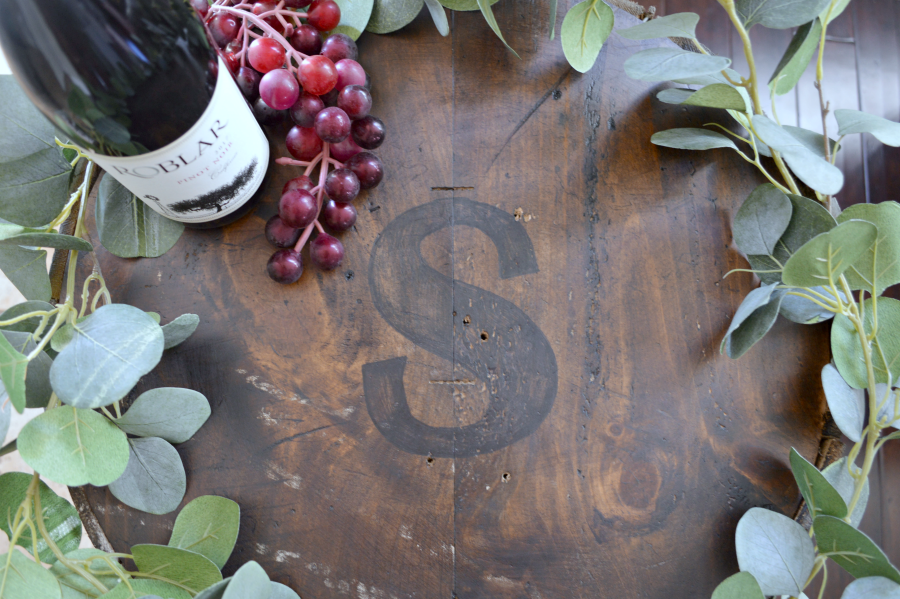 I love the new color, it gives it that perfect aged driftwood look.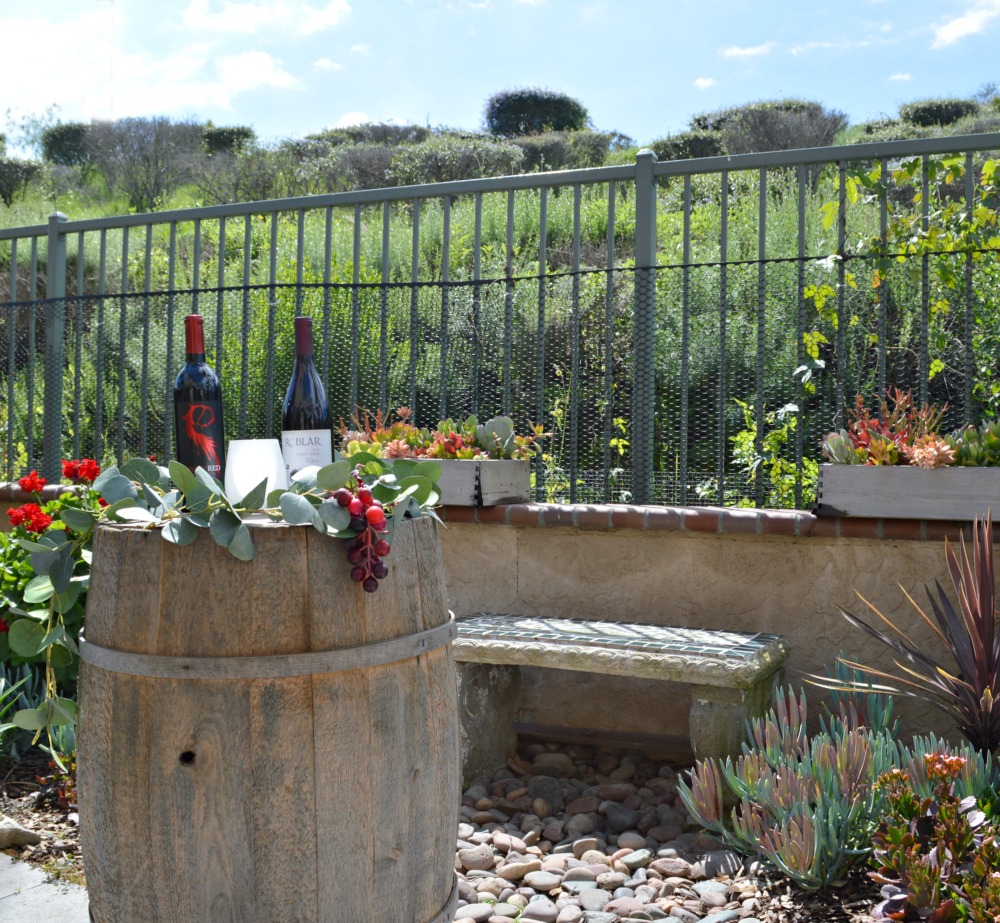 We have been having crazy amounts of rain here in San Diego so everything is blooming, including tons of weeds. I can't wait for a weekend where the sun is shinning so I can work in the yard and get a little vitamin D!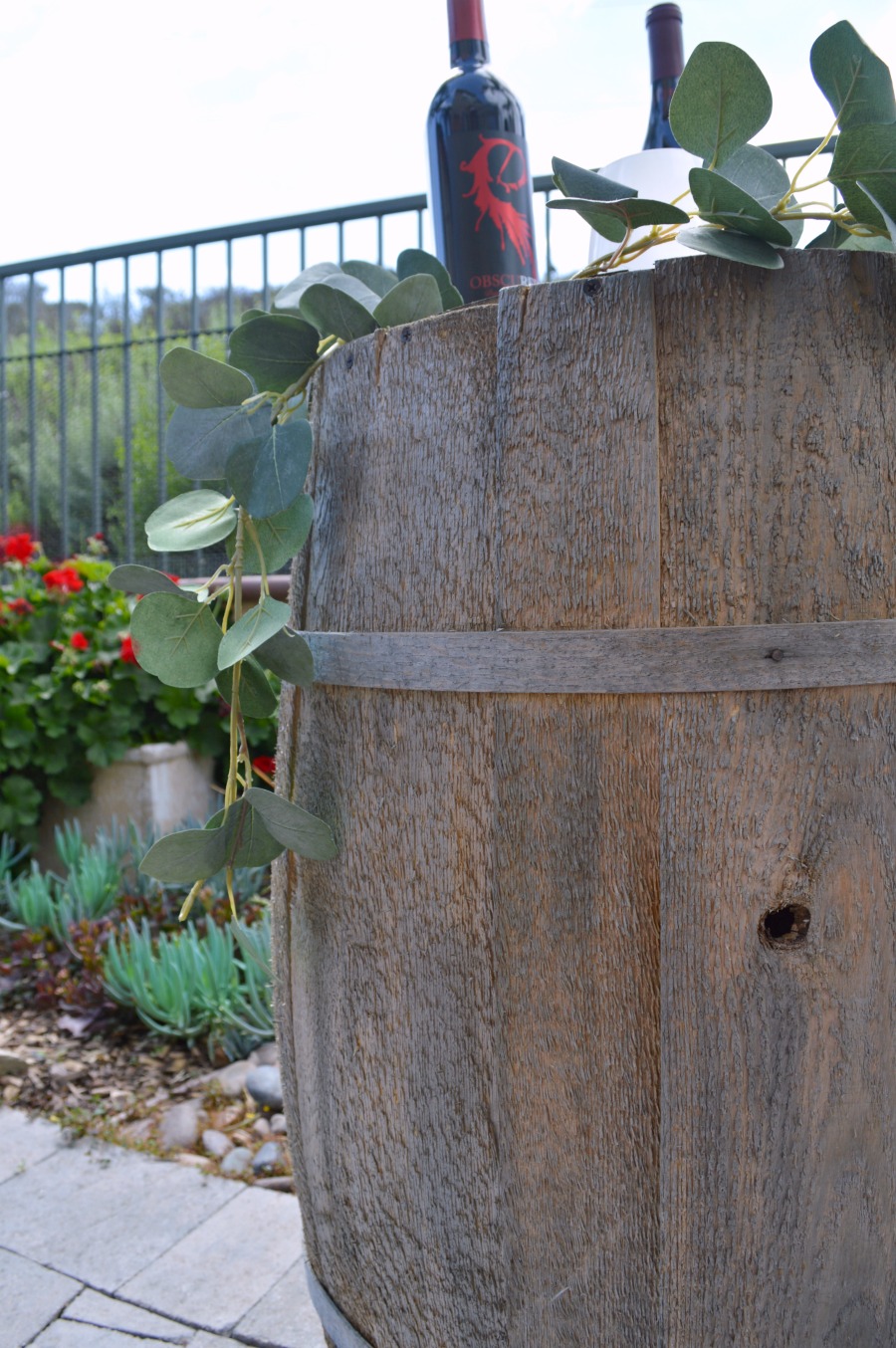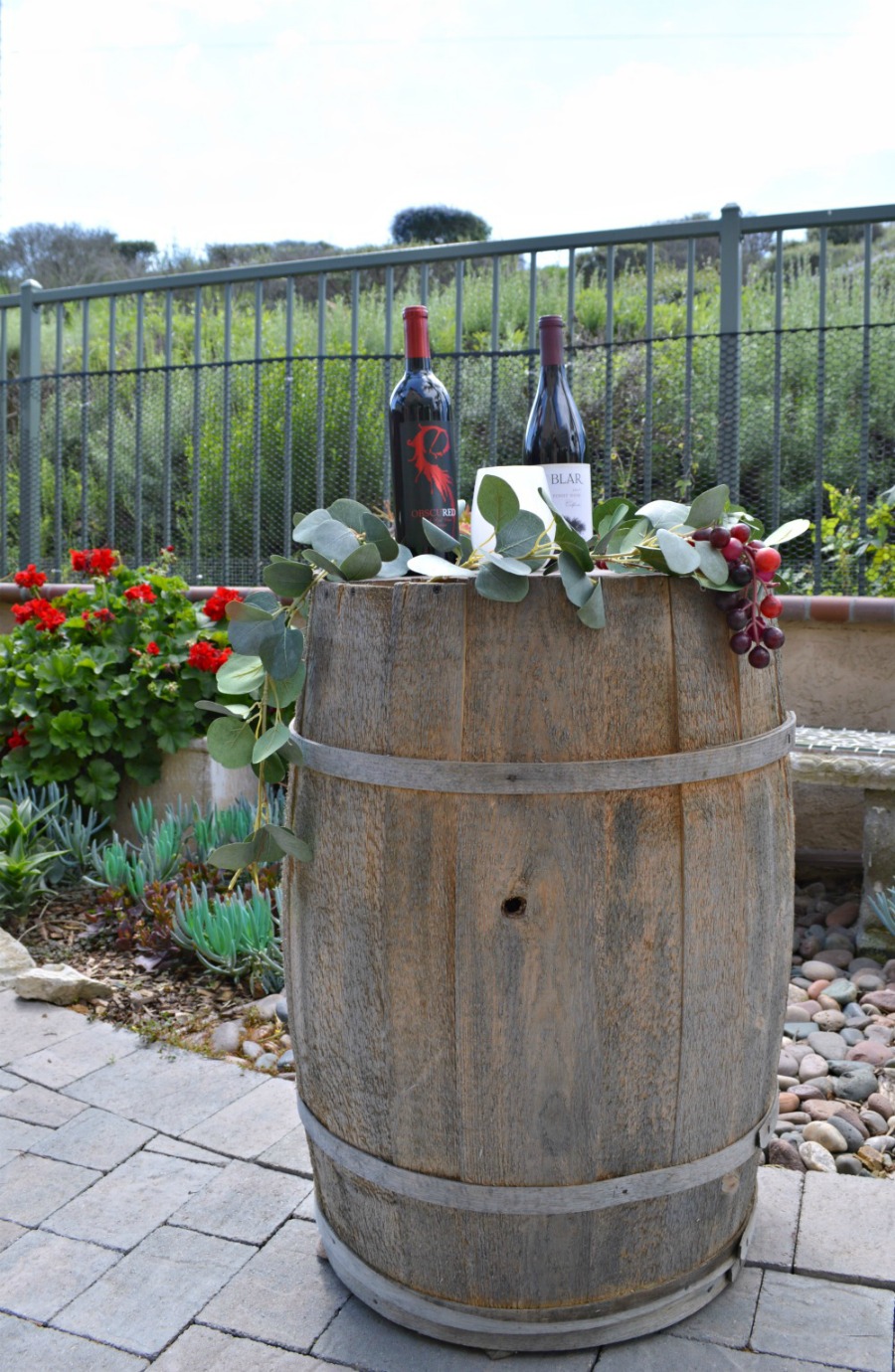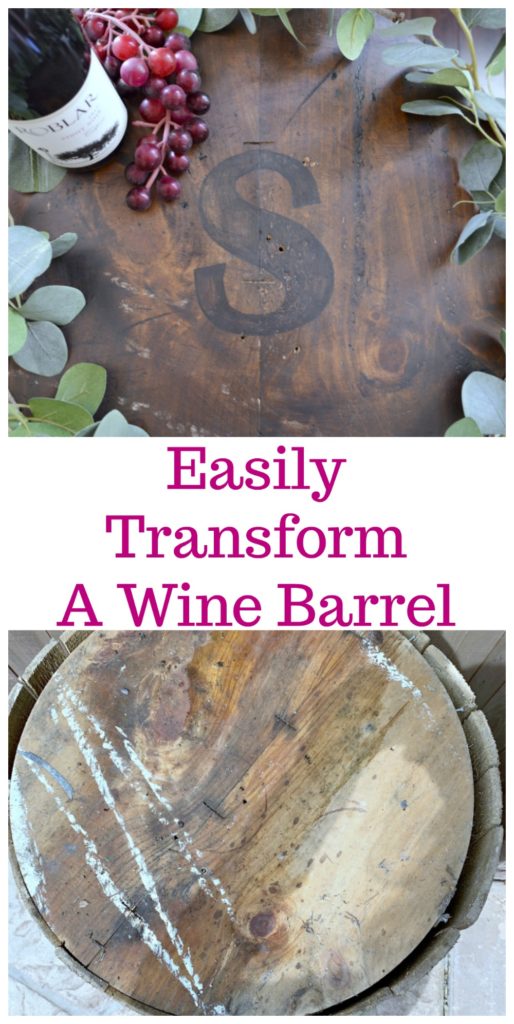 Thank you for allowing us to take your trash Hadley's!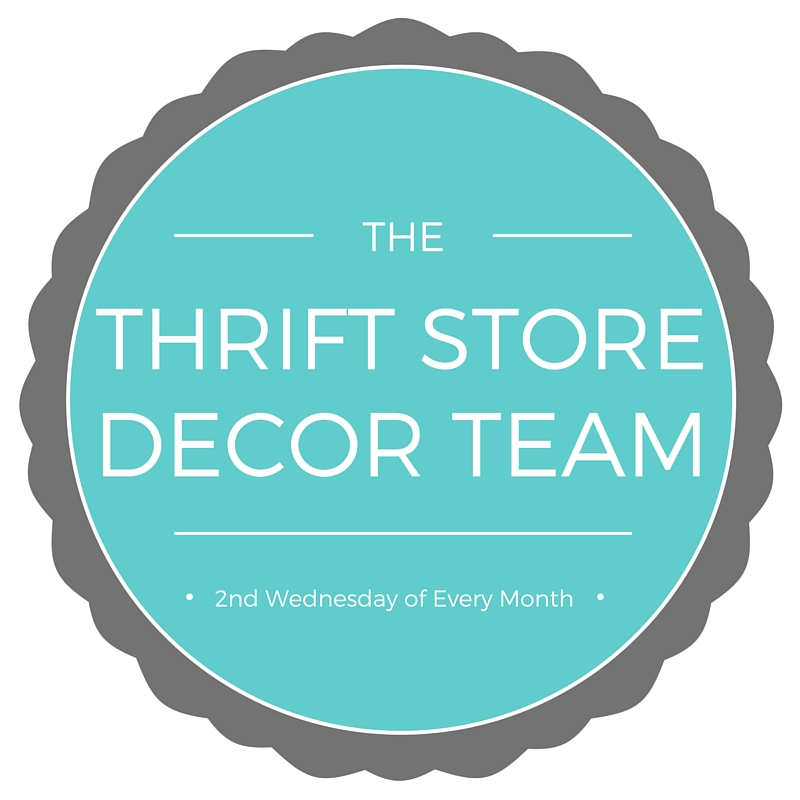 Time to check out all of the amazing thrift store makeovers!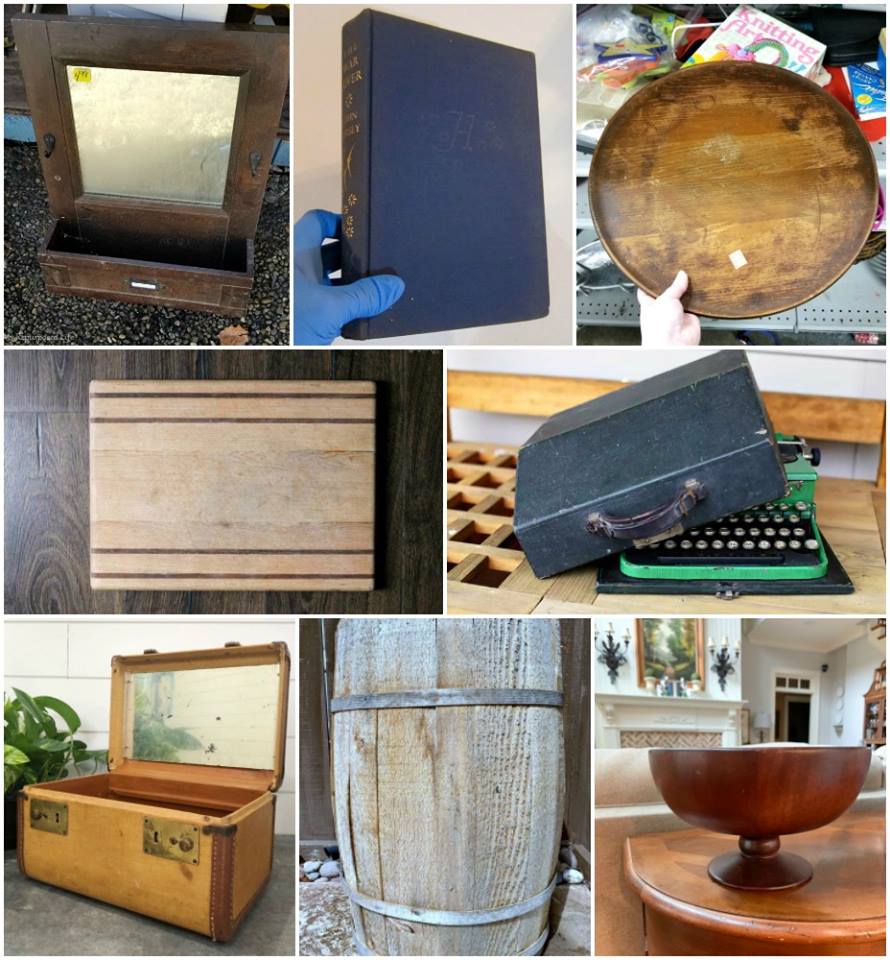 Rustic Pottery Barn Mirror Makeover
Mid Century Modern Makeover on a Lazy Susan
You can find more of my thrift store makeovers below.  Thank you so much for stopping in today!