Nightstand Makeover Using Chalk Paint and Gel Stain
It's Thrift Store Decor Day and I'm sharing how to makeover a nightstand using chalk paint and gel stain.  I can't really go thrift shopping these days but I had a nightstand that I found at a second-hand store about 10 years ago that needed a makeover.  I personally loved the color and it was in the boy's room when they were little but now that my youngest is 14 he asked that the baby green be GONE.  So I used what I had and home and got to work.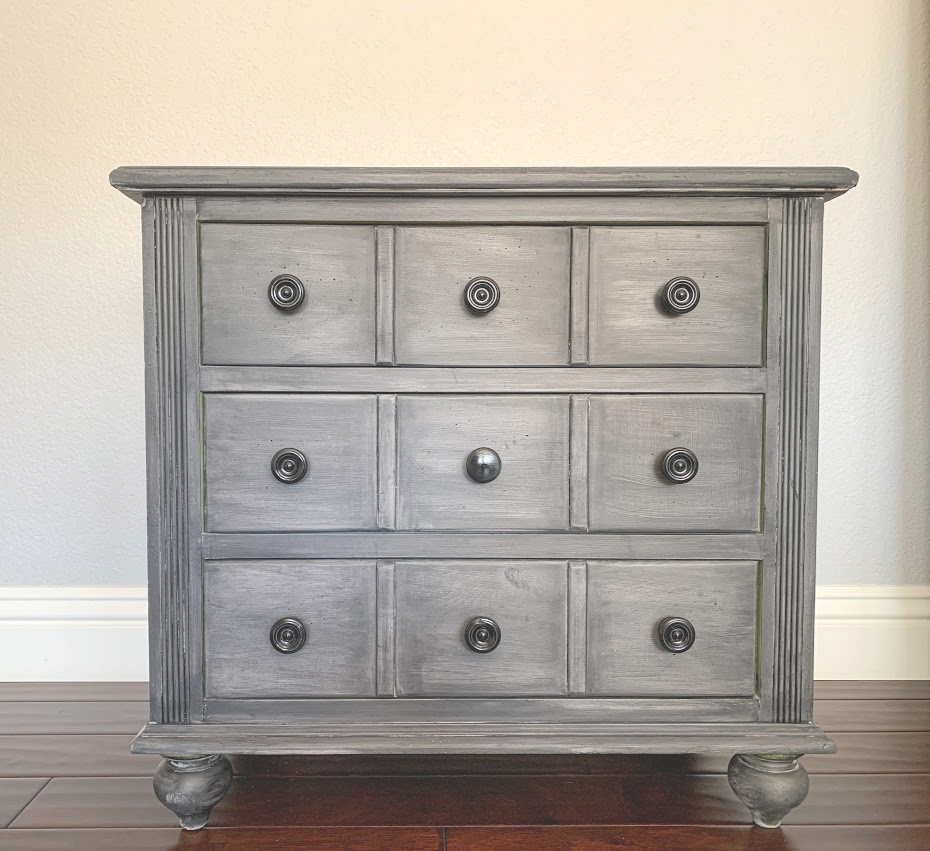 Here is the before, who knows where the missing knob went.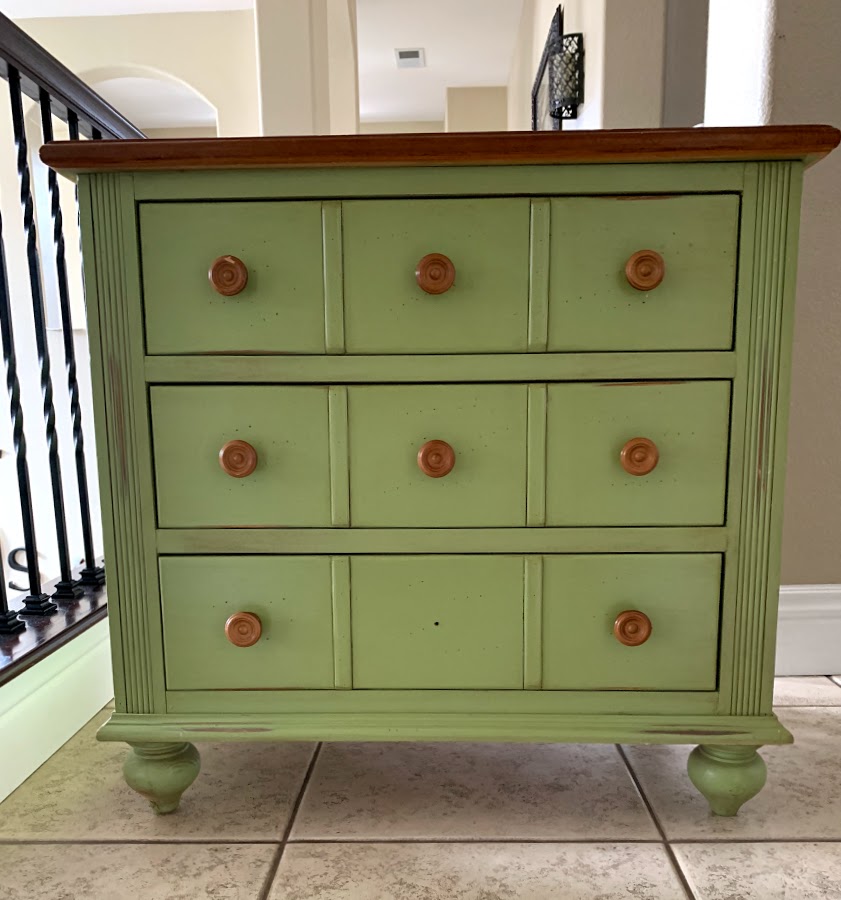 Supplies:
2 Inch angle brush 
Foam brush for gel stain or Rags
DecoArt Ameri Americana Decor Chalky Finish 8oz Artifact
—–Gray
Sanding Sponge

Gel Stain I used Verathane Gel Stain in Black
Rags
Black pray paint for knobs
Directions
 Give your piece a good cleaning with a TSP Solution or a soapy rag and allow your piece to dry well.

Paint your piece with 2 coats of the chalk paint using a foam roller or angle brush, allowing it to dry in between coats.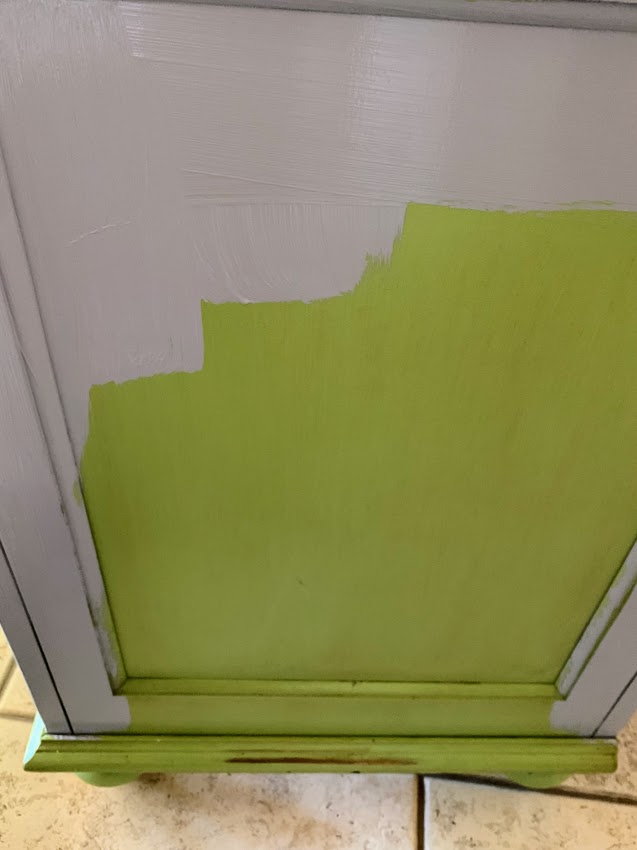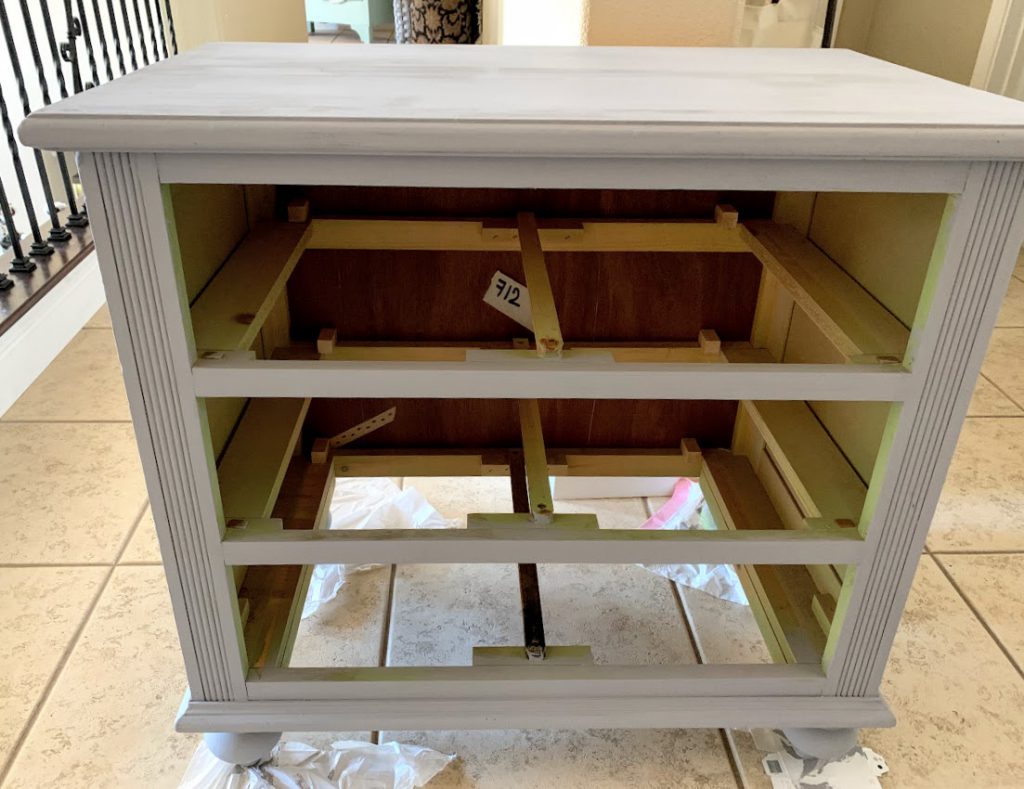 Go over the whole piece with a sanding sponge or fine-grit sandpaper to smooth everything out.  This will also allow your gel stain to grab better. Wipe the whole piece down so you don't have any dust particles left behind. I used a microfiber cloth.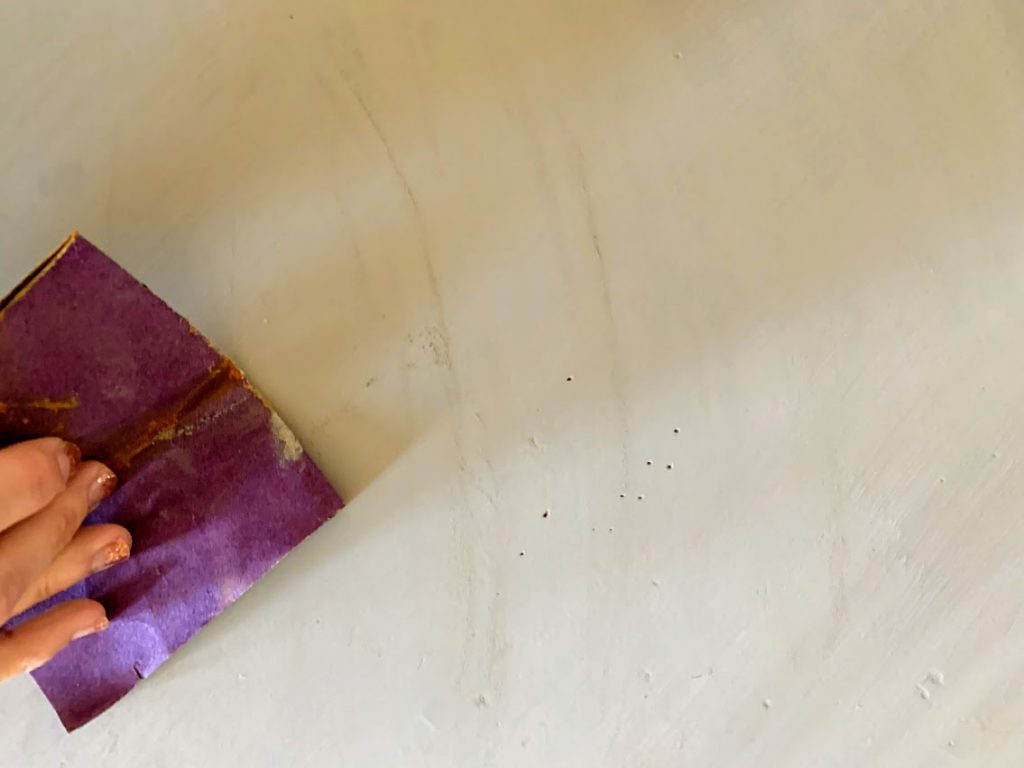 You can either use a foam brush to apply the glaze or  a rag. Go over a small area and immediately wipe the glaze off with a baby wipe or damp rag.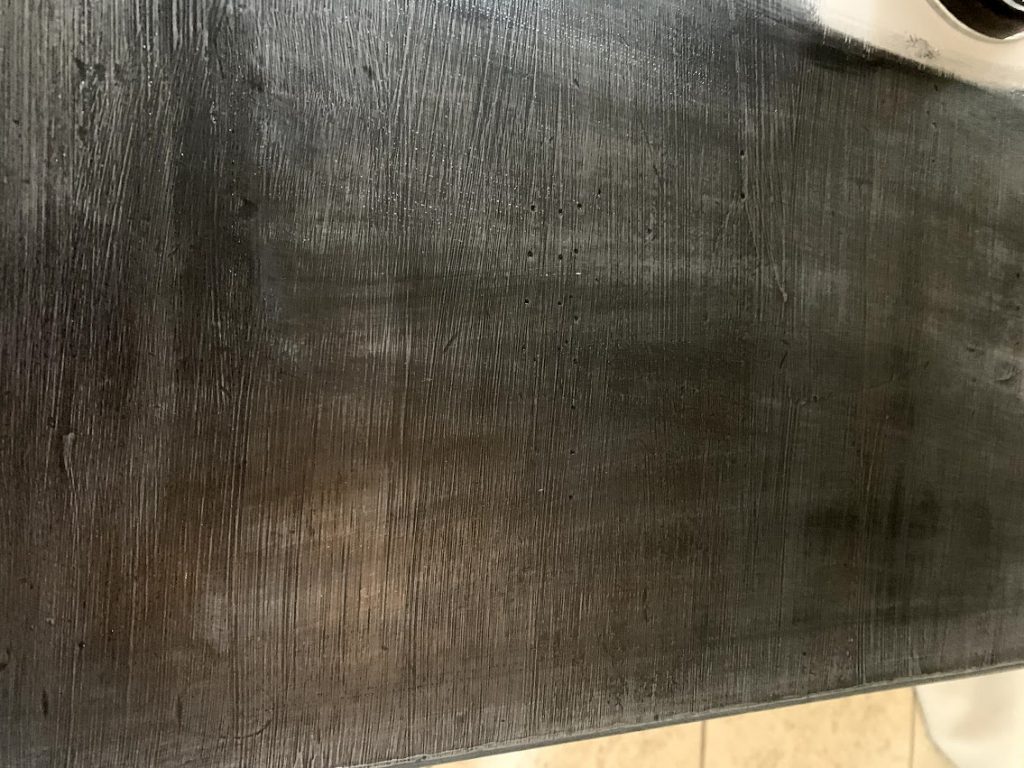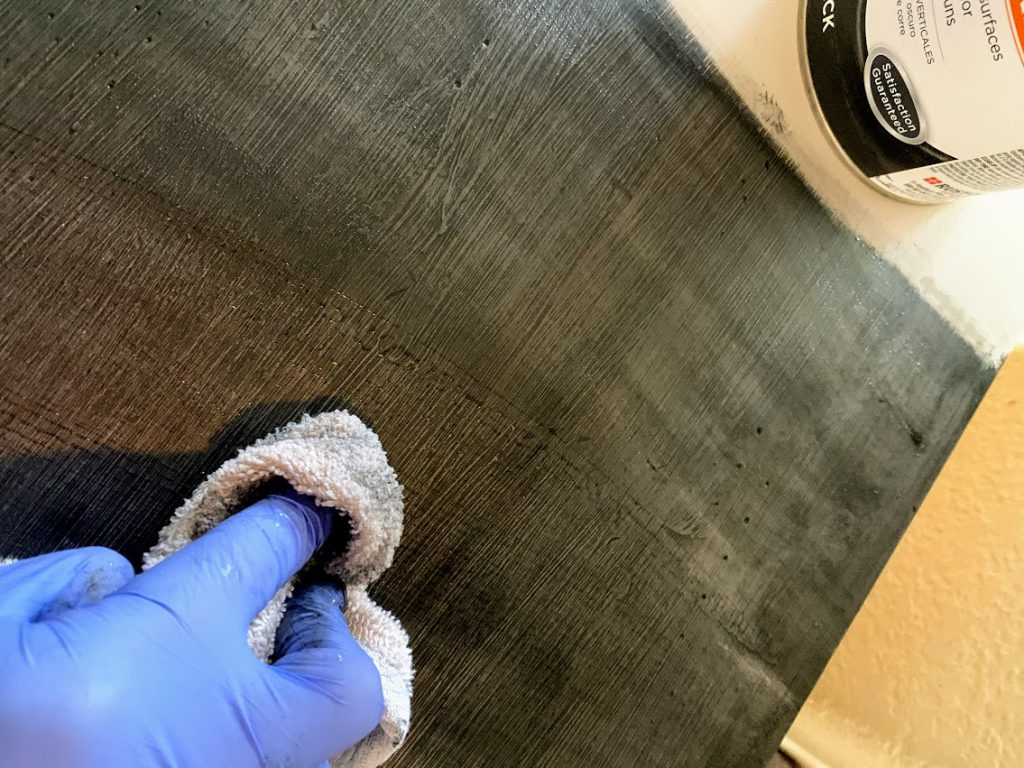 Wipe as much or as little as you want, depending on the look you are trying to achieve.
If you don't like what you did, wipe it off and start over.  
Repeat on other small areas until your whole piece is complete.
I spray painted the knobs with black spray paint.
It definitely gave the piece a whole new look, much better for a teenage boy!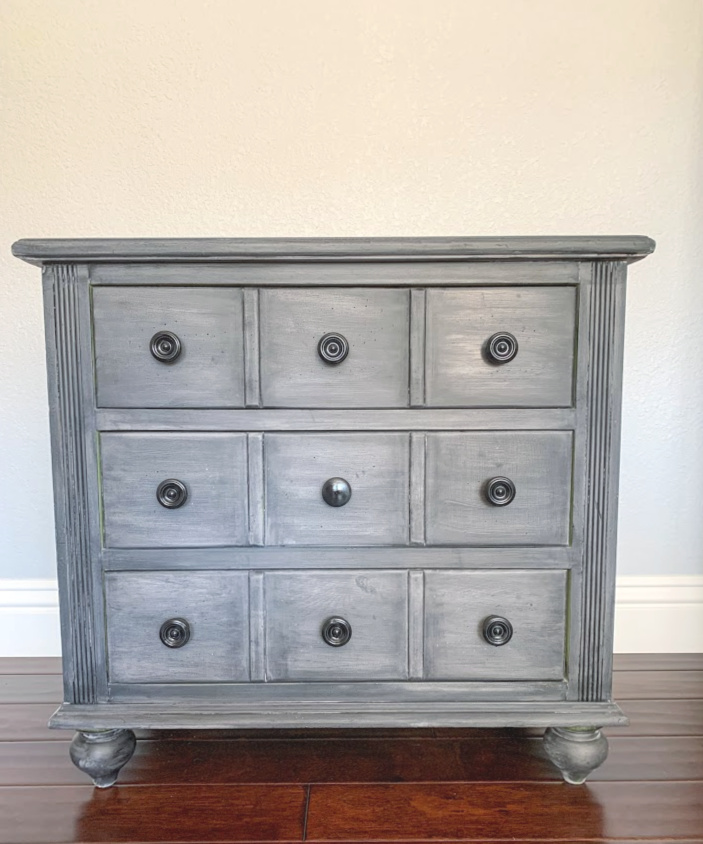 Can you spot the out of place knob?
We were missing one but my husband found a random knob in his junk drawer.  We just spray painted it black like the others and it fits right in.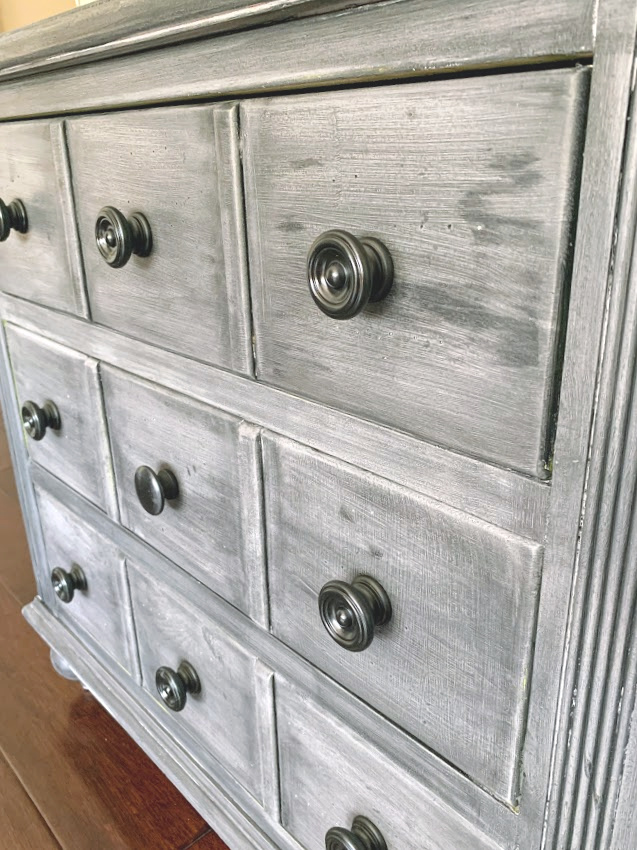 I love how the black glaze gave the whole piece a bit of depth and an industrial vibe.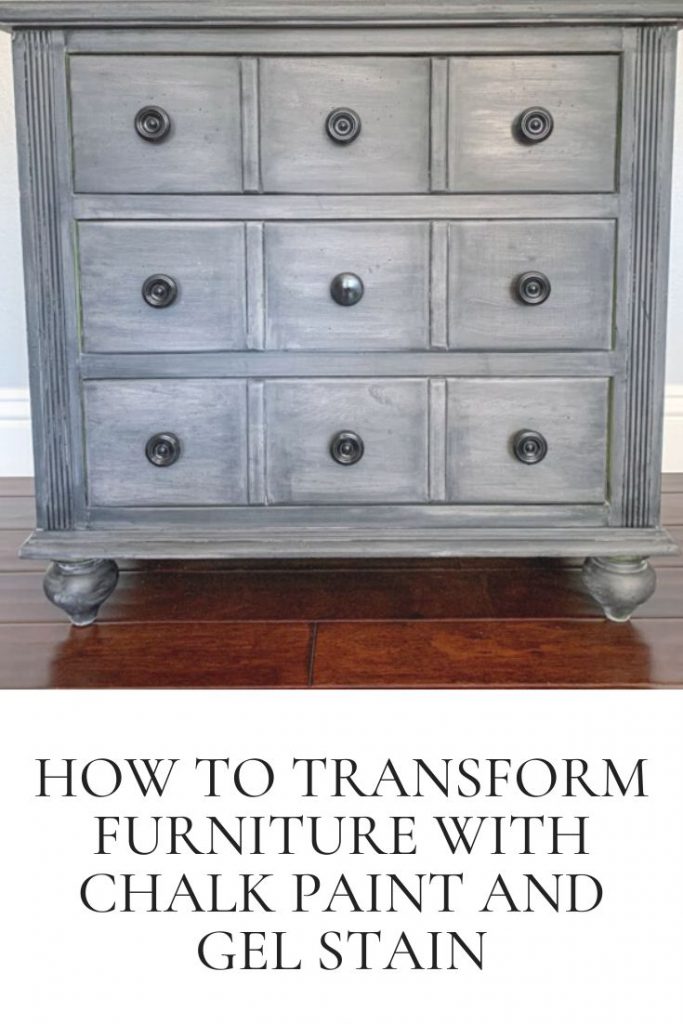 Take a look at all of the gorgeous makeovers for this month's Thrift Store Decor Day!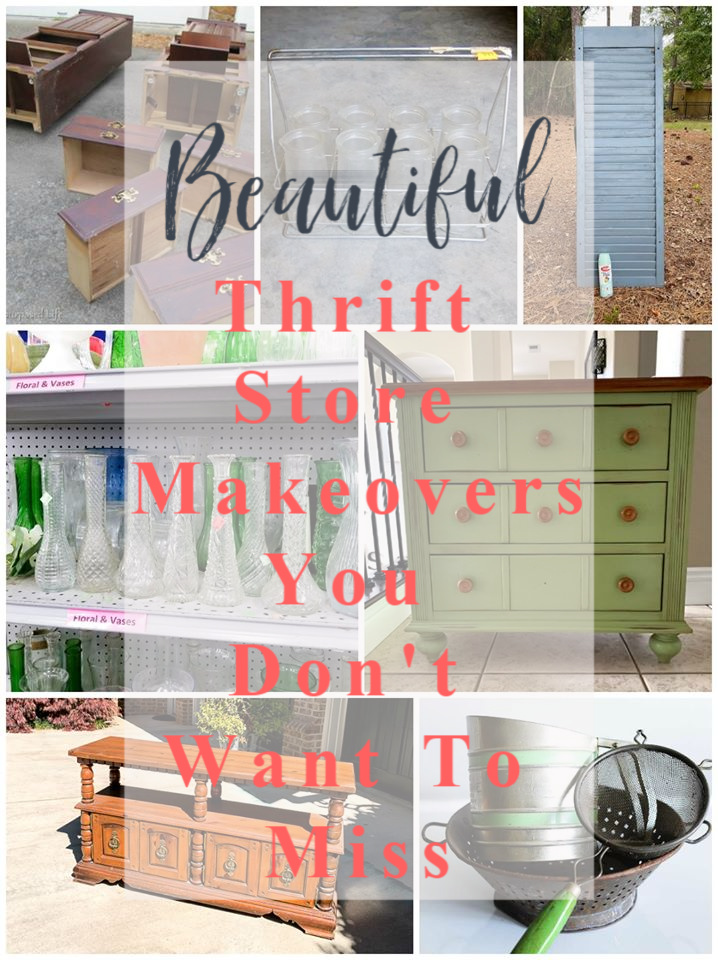 Bookcase Makeover
Urine Specimen Bottle Display
Shutter Shelf DIY
TV Console Makeover
Nightstand Makeover
Florist Vase Makeover Inspired by Cloisonne
Repurposed Kitchen Tools As Planters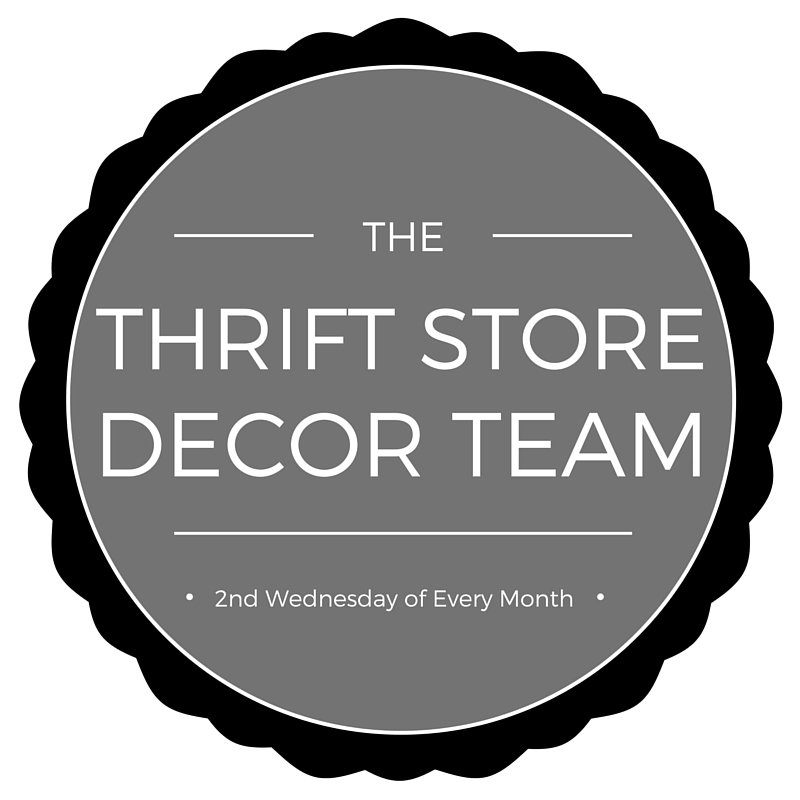 Thanks for stopping by, wishing you a wonderful week!