Updating Your Outlets With adorne
  We just recently updated our outlets with adorne and we couldn't be more pleased!  We have worked so hard in making this house our own, we sometimes left out the little details like switches, plates and outlets.  I'm happy to report our 16 year old cracked, broken, somewhat dirty wall plates and switches have been replaced with stylish, beautiful and functional outlets.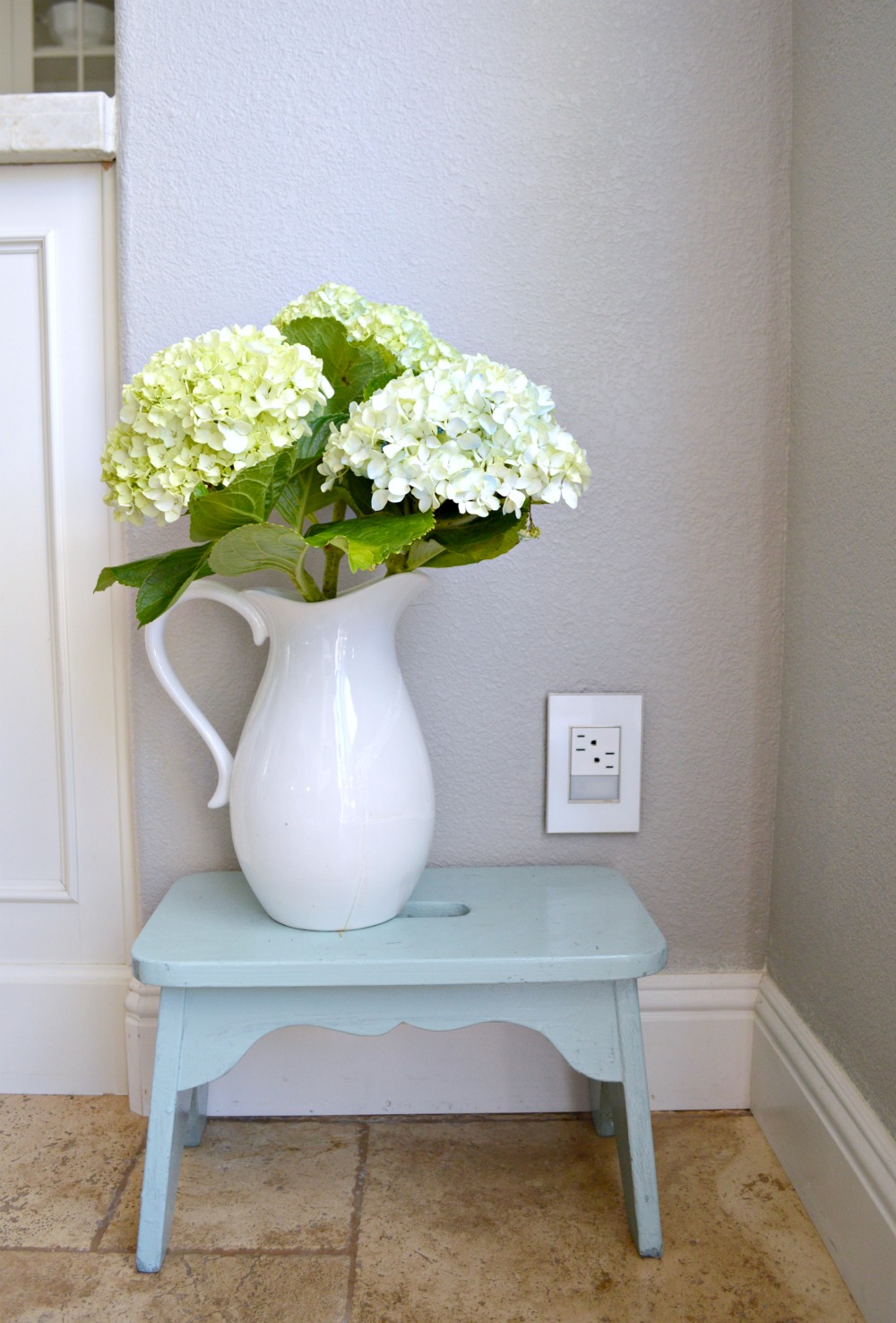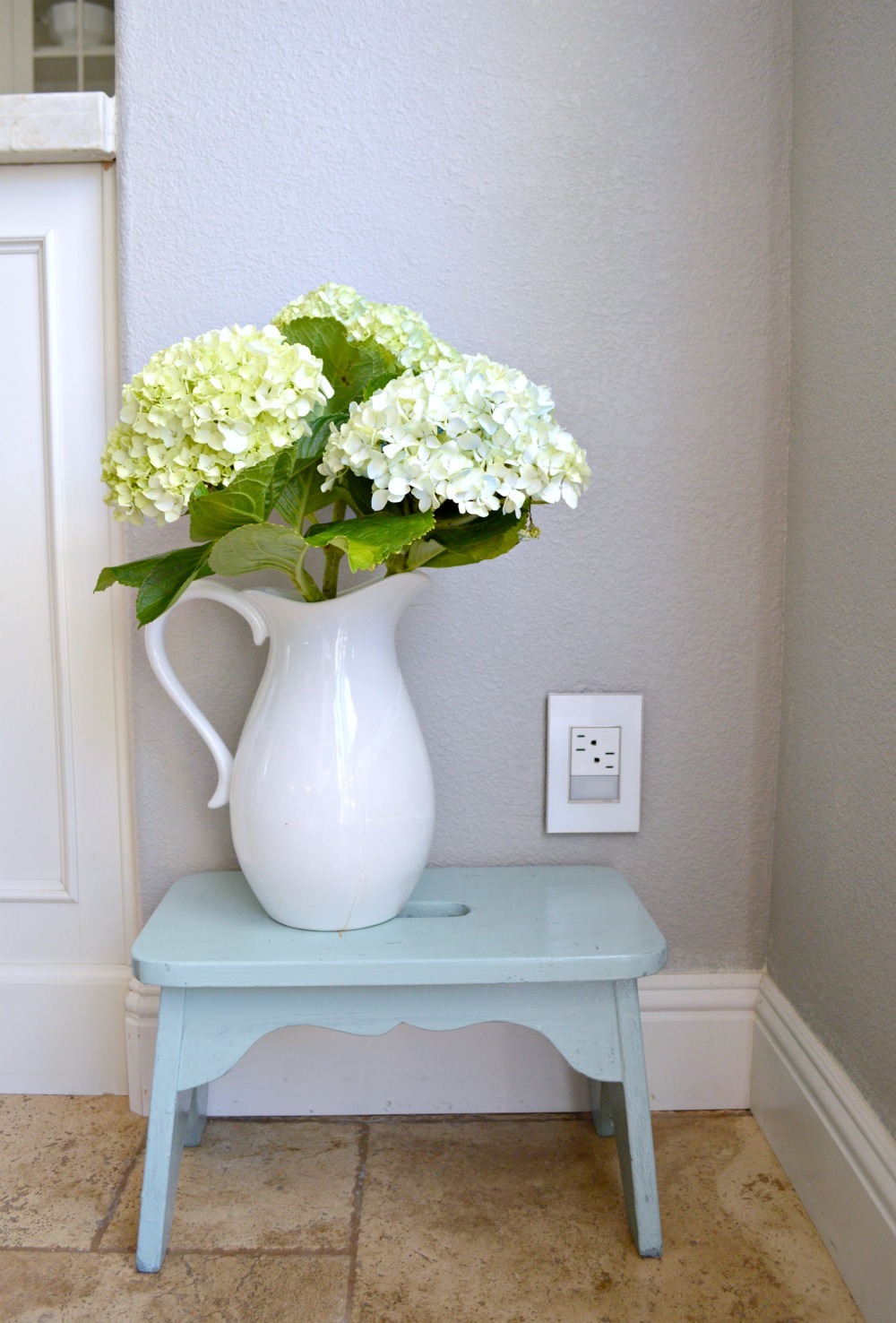 We installed night lights in various areas of our home. Our house has SO MANY outlets that we never use so this was the perfect option for us. I love this at night when heading to get a drink of water or take the dogs out, our pathway is lit up just enough so we don't have to turn any additional lights on!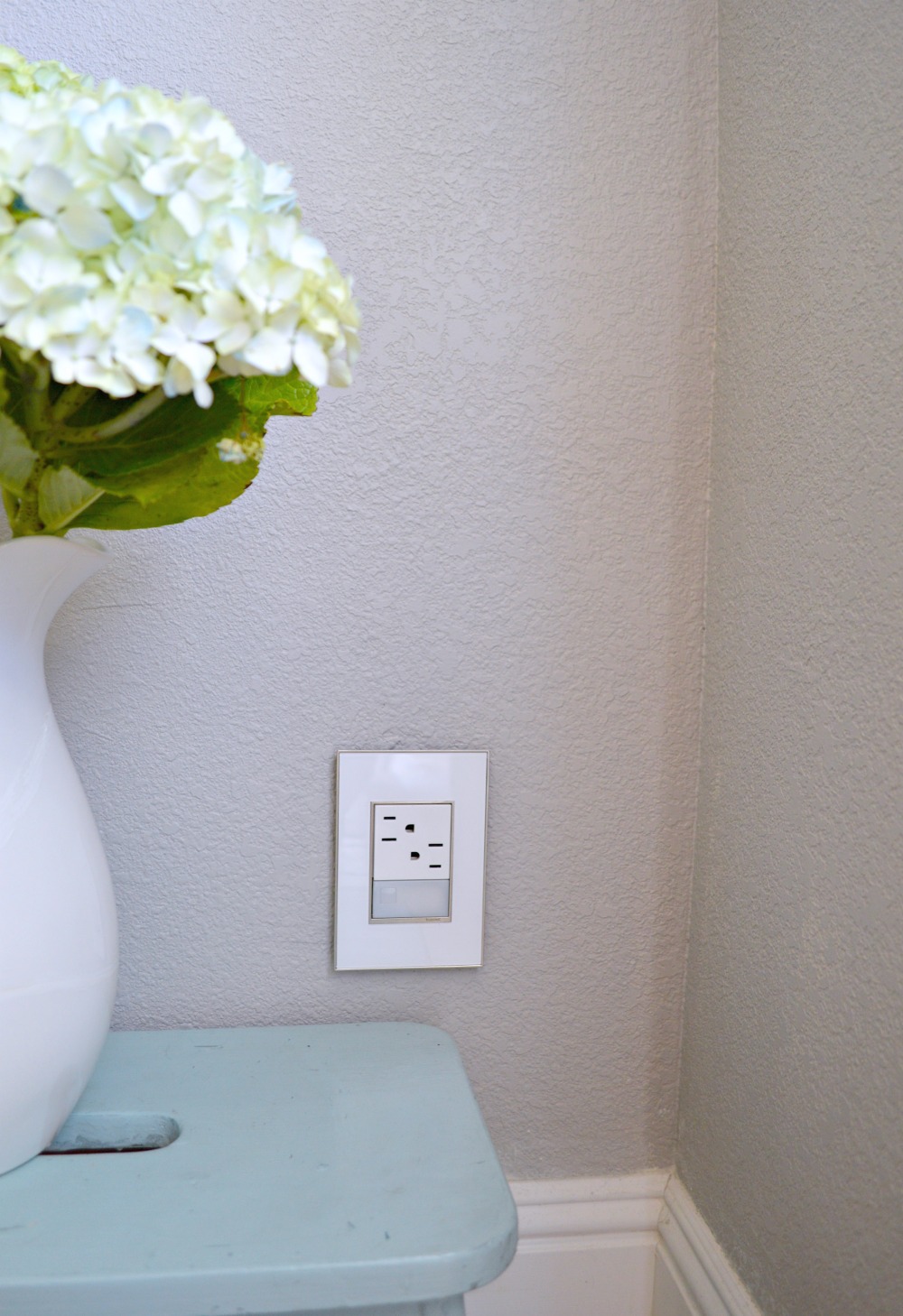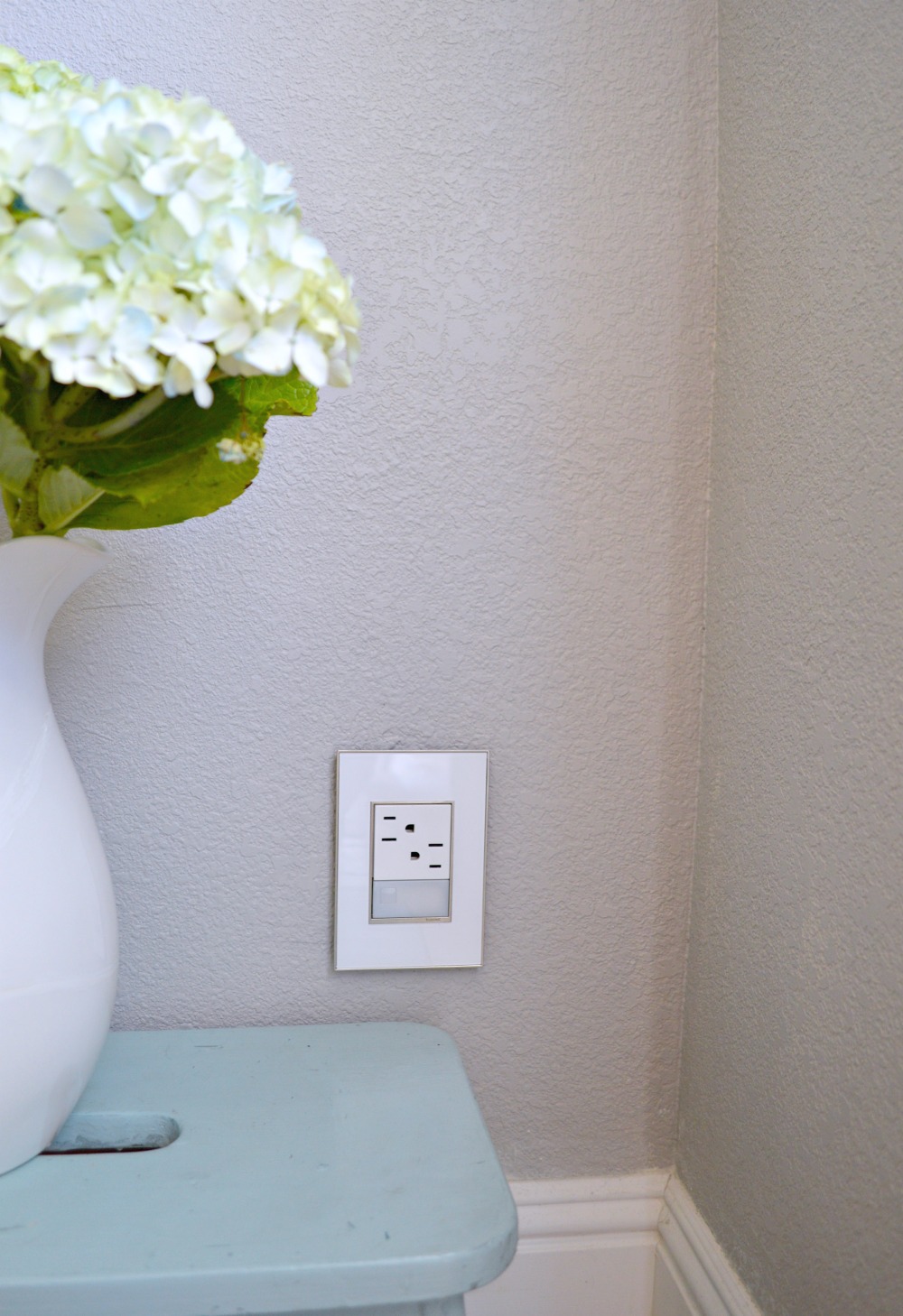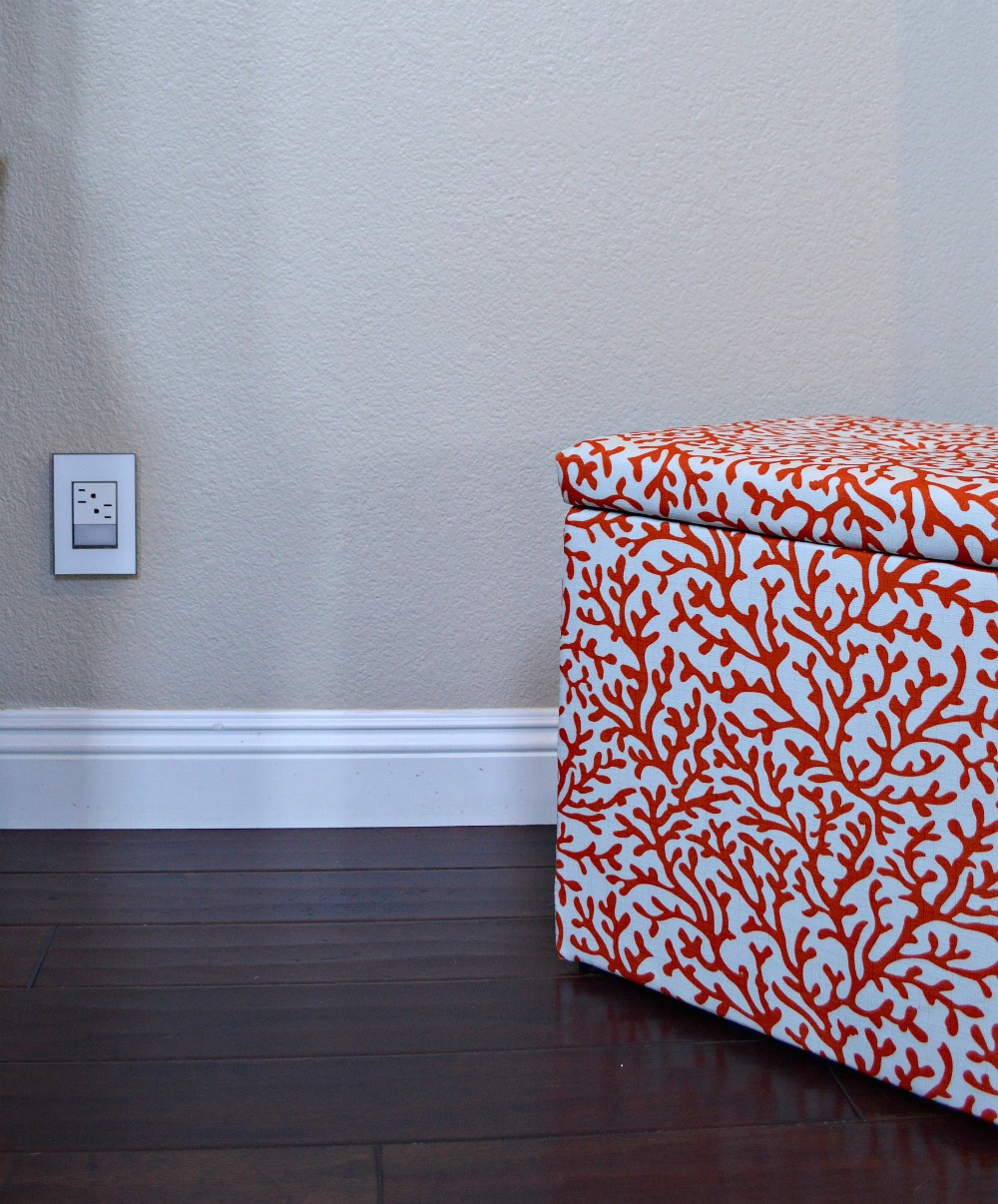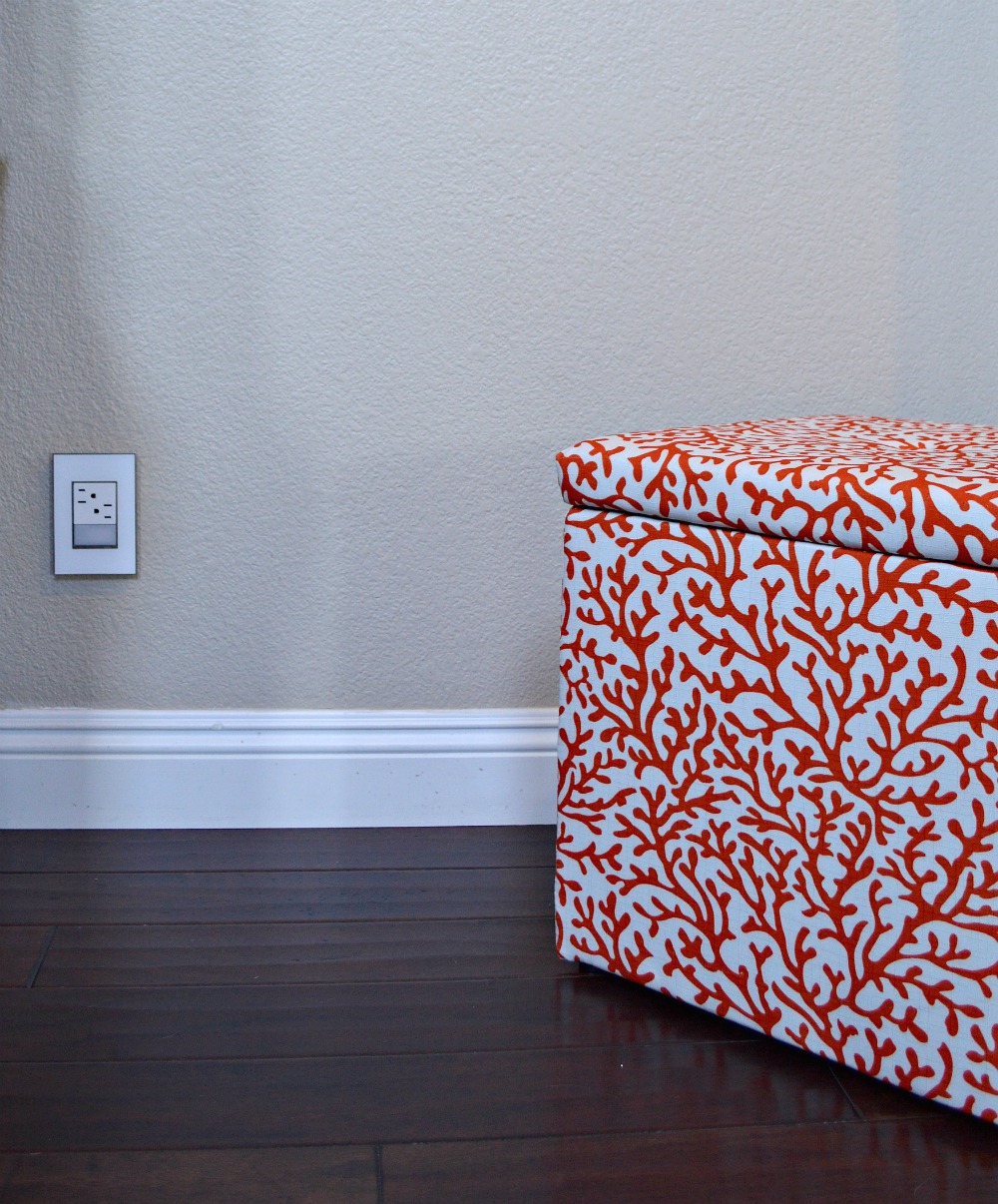 The USB outlets are one of my favorites! I get so tired of who stole who's connector, not anymore. Just plug your electronics directly into the USB outlet!  We added a few of these in the kitchen work stations and in the great room!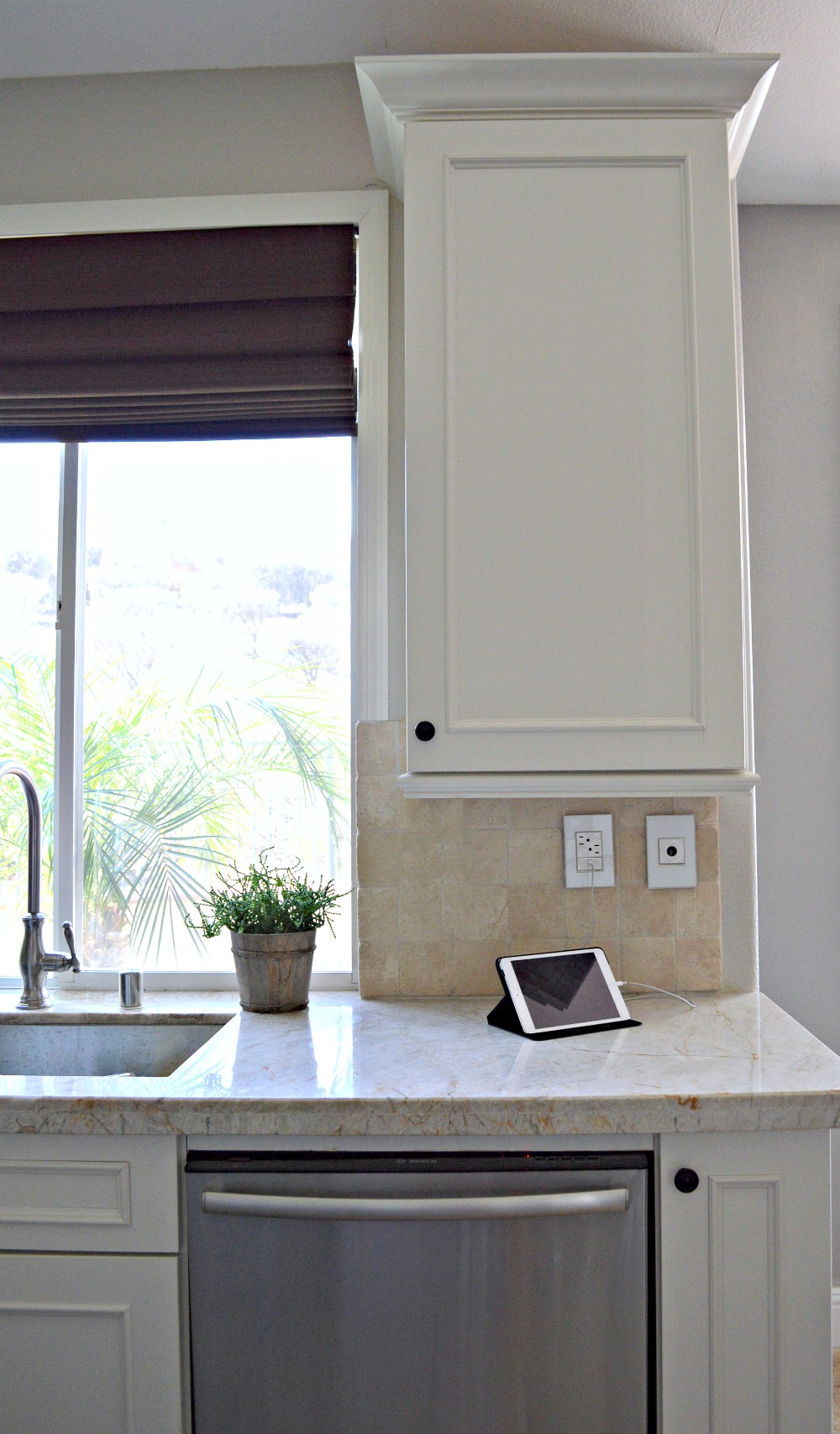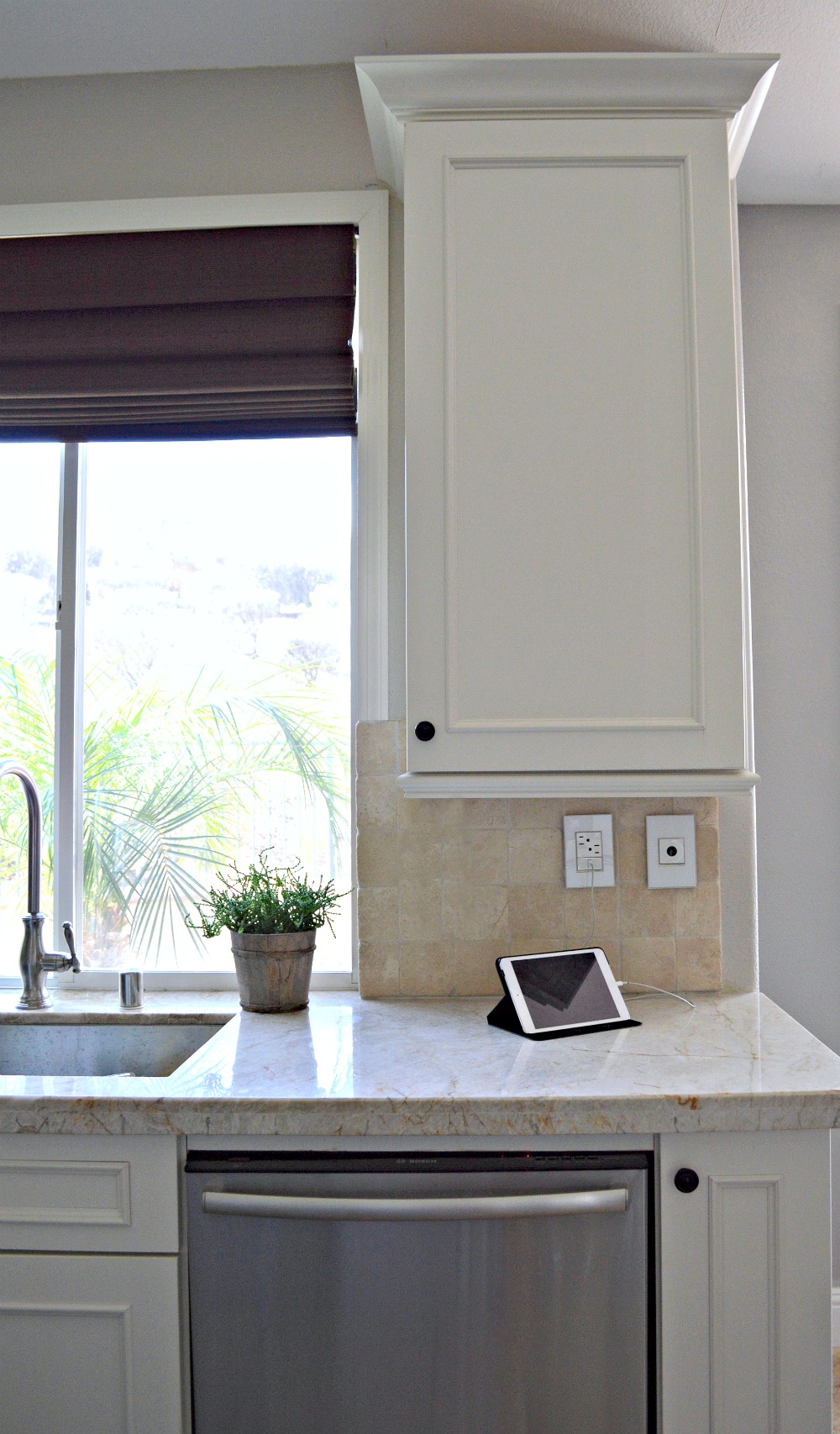 The Wave Switch is a life saver for the germ freak in me.  We installed this in the kitchen where I prep food.  I just simply wave at the black circle and bam, the light will turn on or off. So for all you germaphobes, this is perfect for you, can't wait to install some in the bathrooms!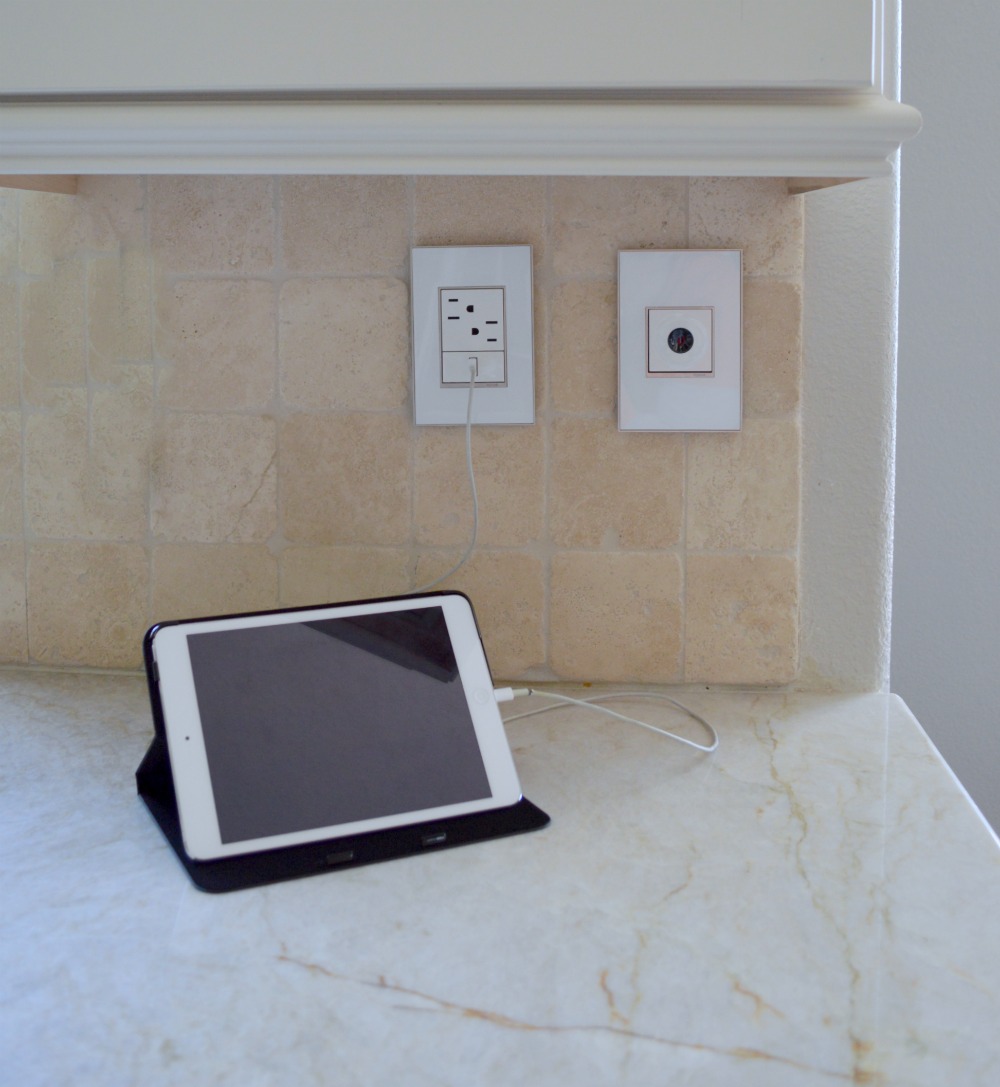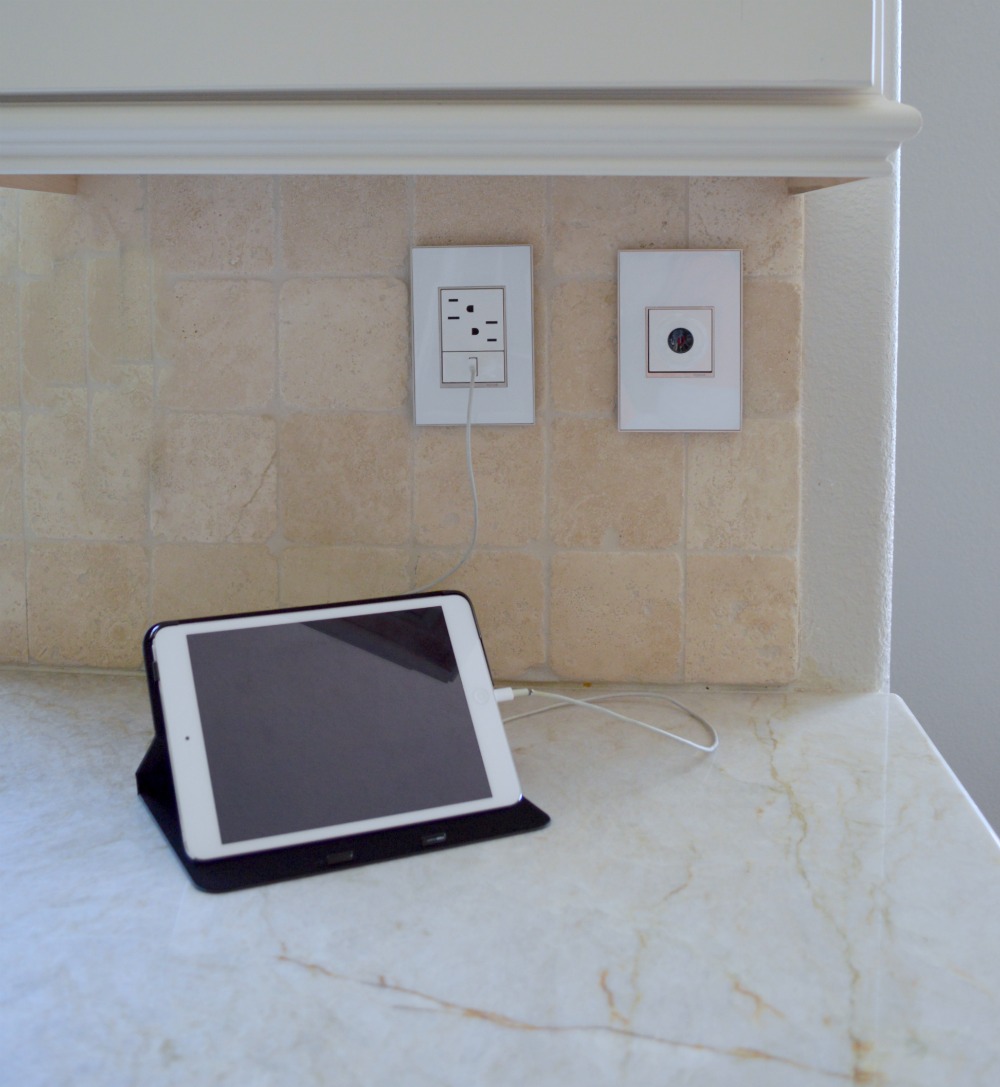 We replaced all of the GFCI and regular outlets with sleek mirror white plates.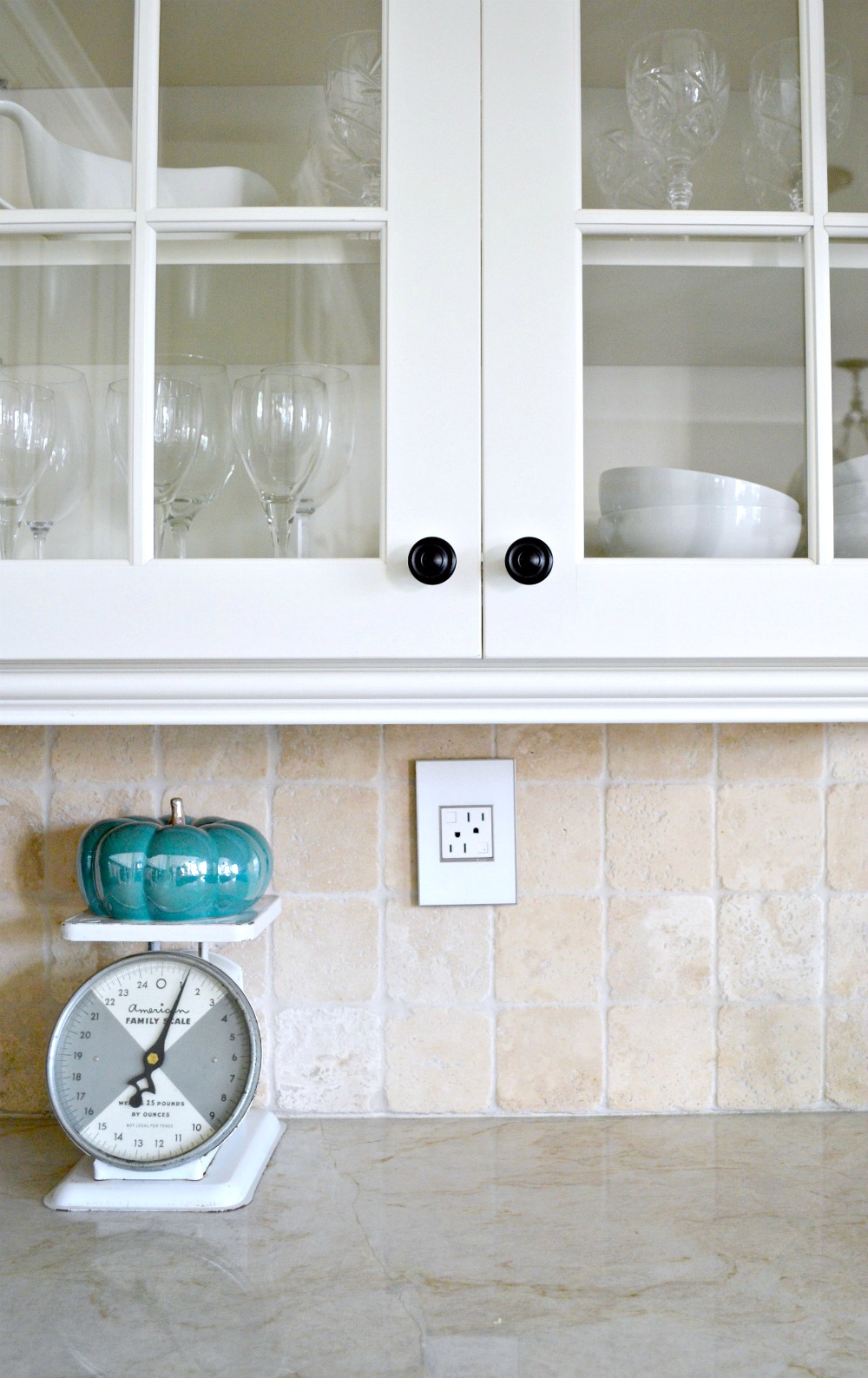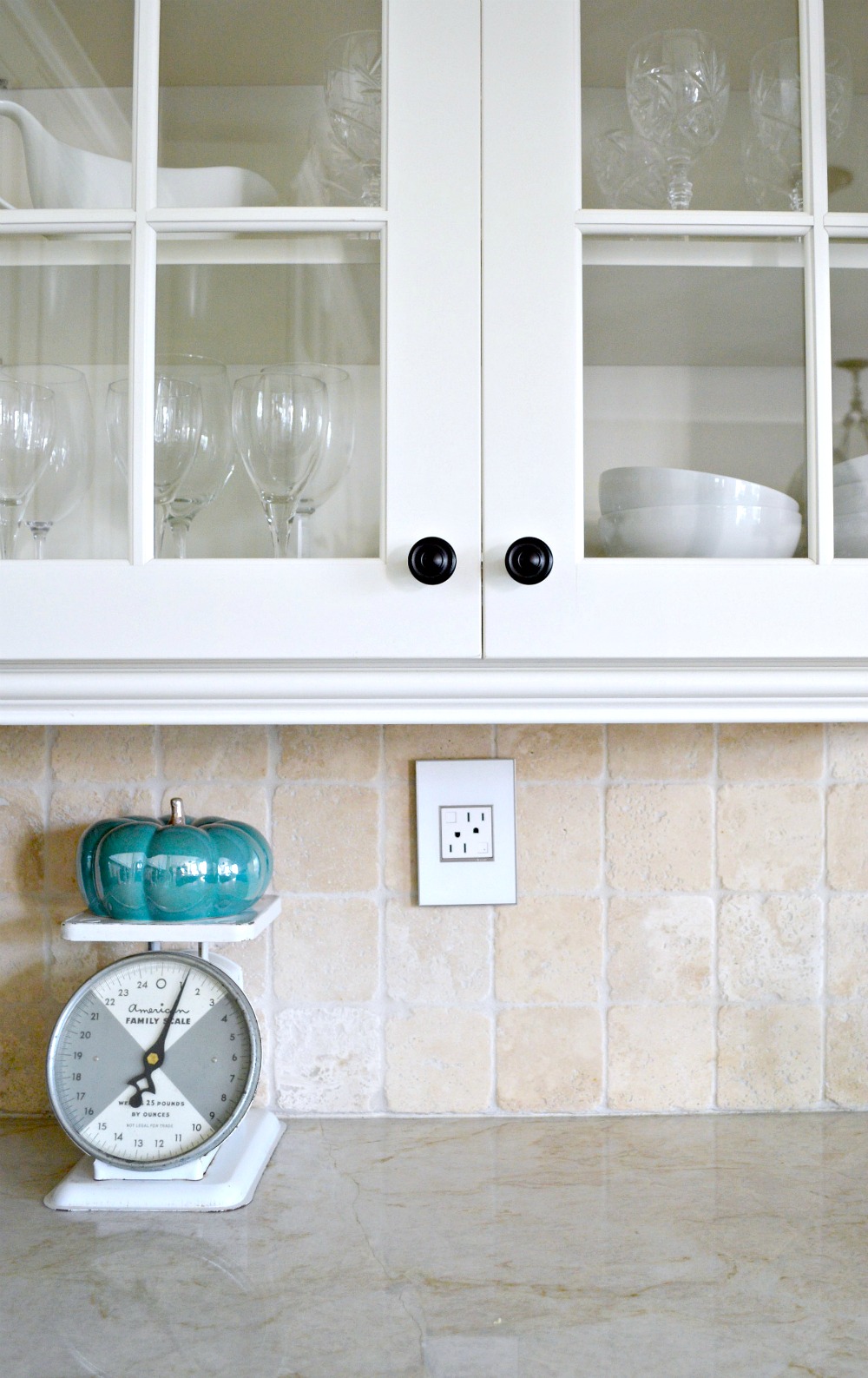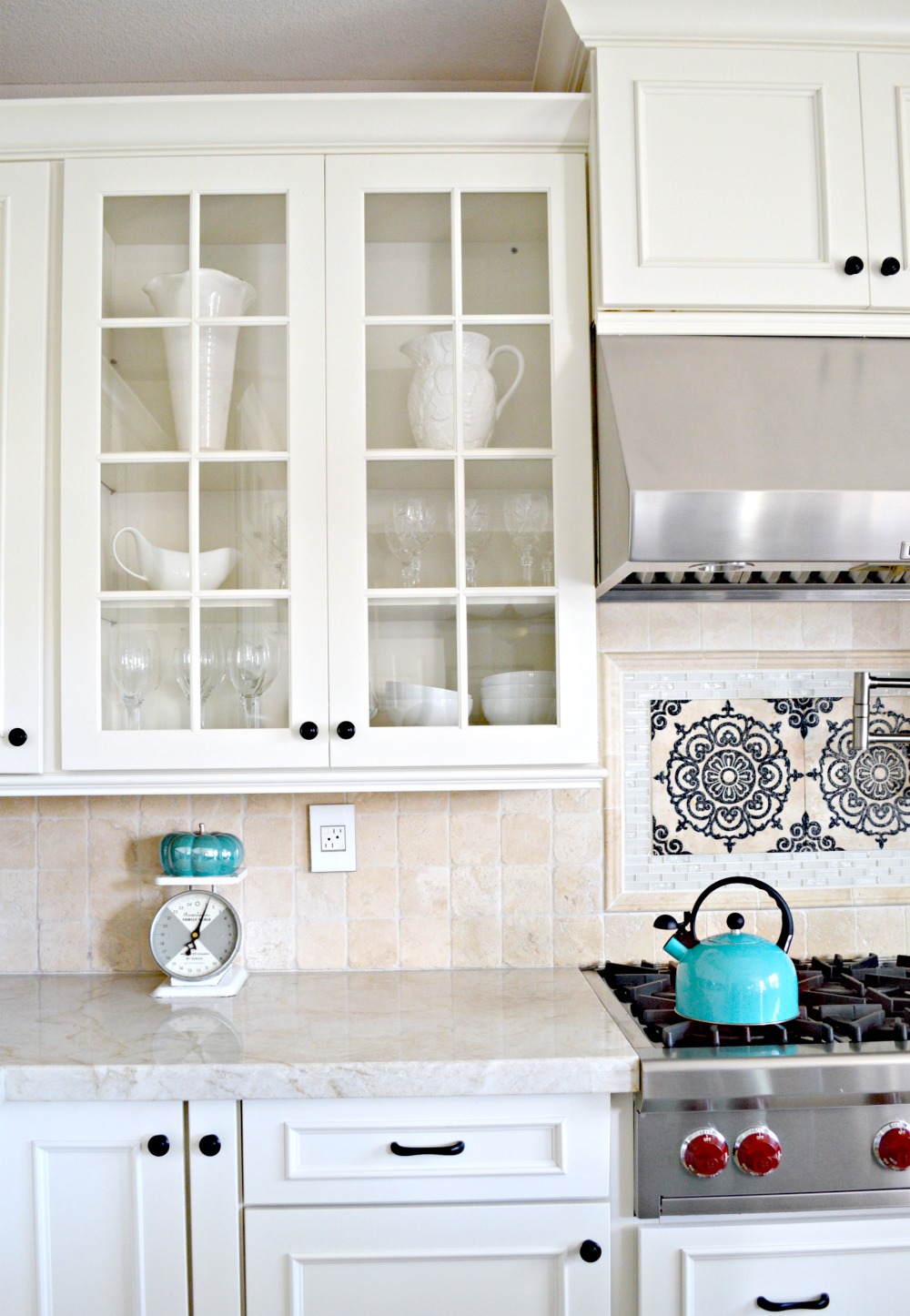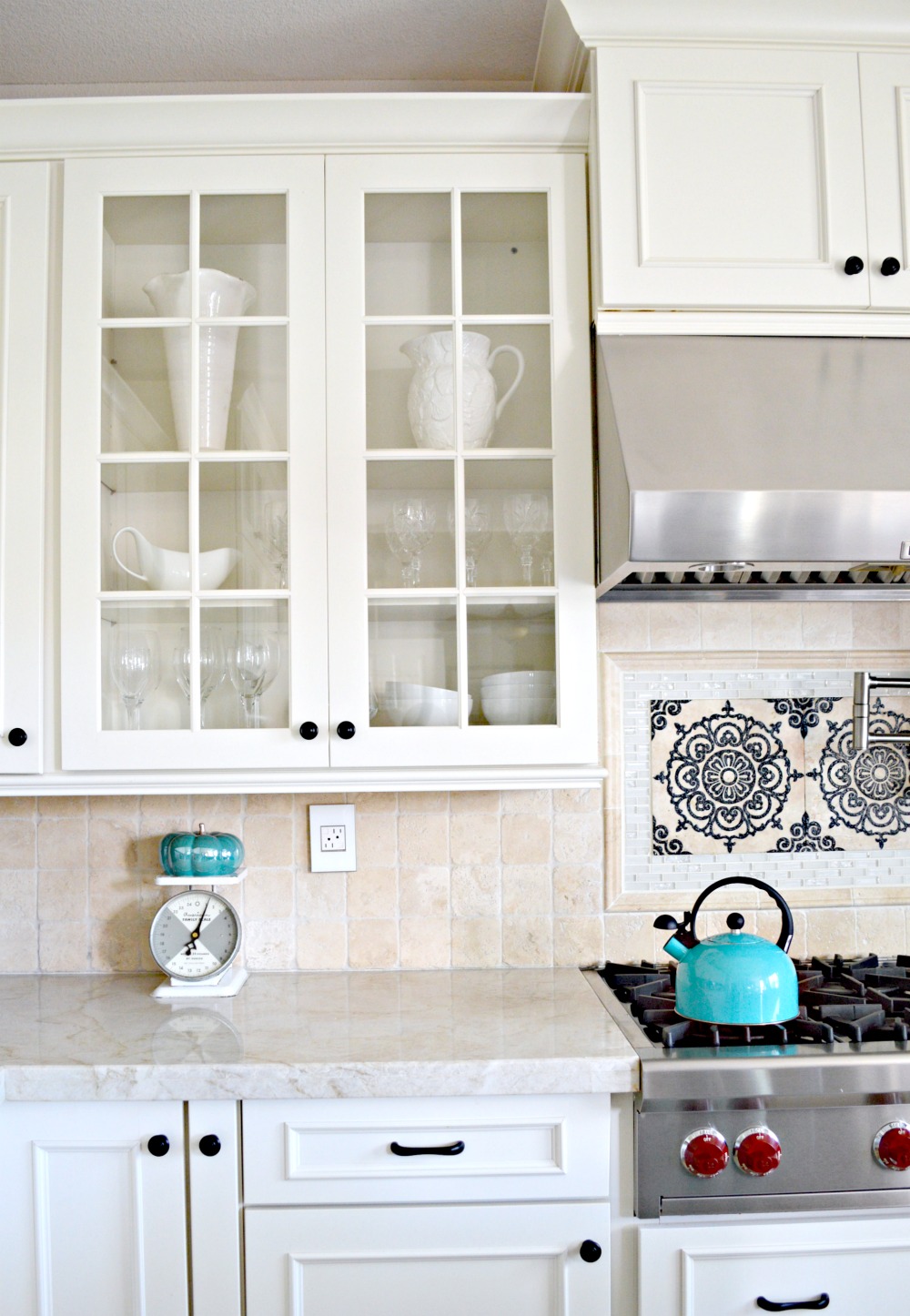 We installed a few Push Switches in the great room, it operates just like an iPhone® – simply press to turn lights on and off.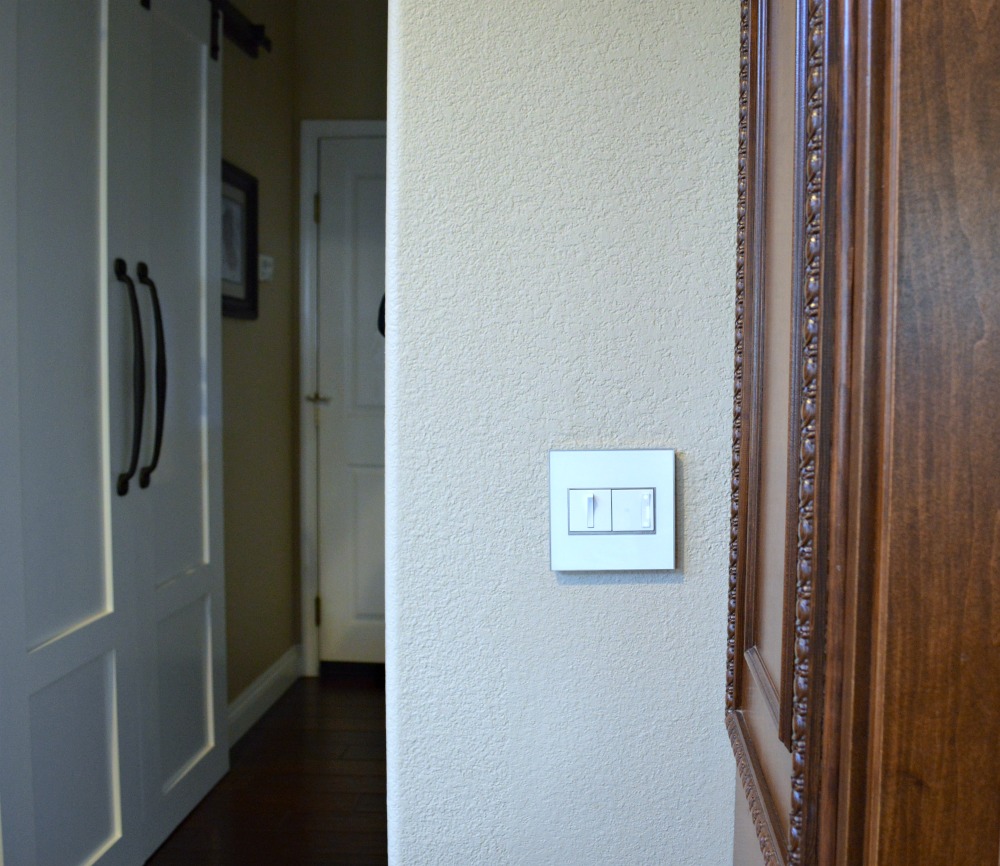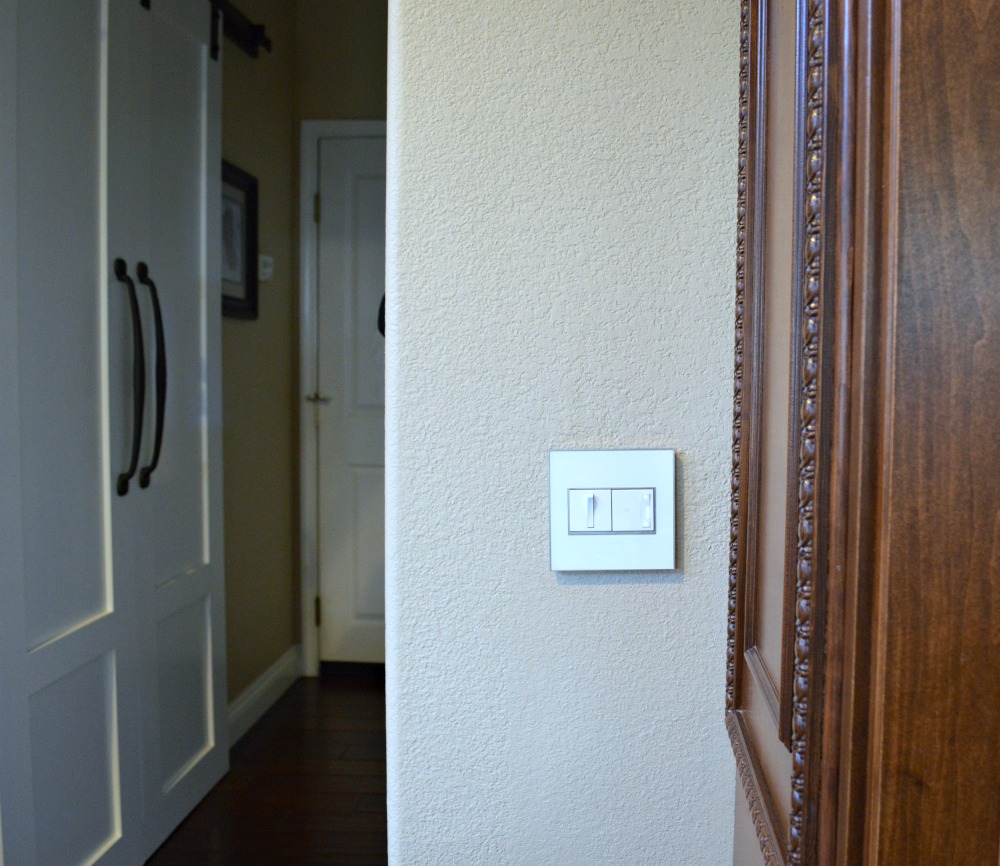 We replaced all of our dimmers with Soft tap Dimmers. It allows you turn lights on and off or dim them with a soft "tap" of your finger. You can then adjust light levels further with a gentle press up or down on the dimming paddle.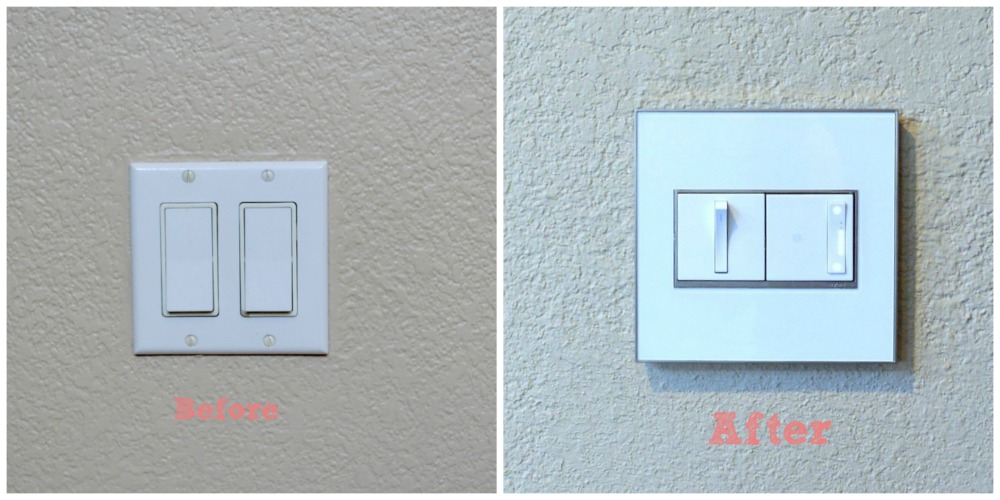 Big difference, right!
We replaced all of the wall plates with mirror white on white plates.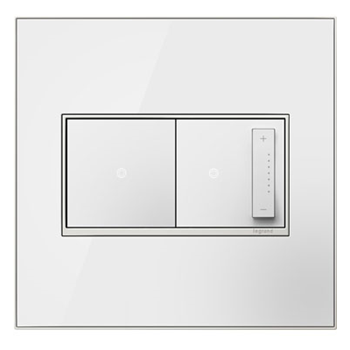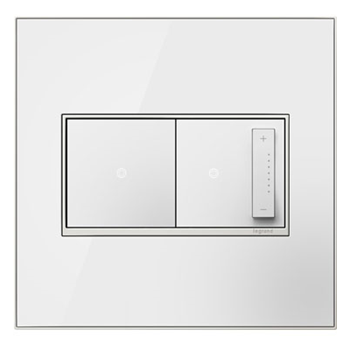 They have a plethora of design choices to match the style of each room. However, we decided to keep it cohesive throughout and stick with the same plate. Styles change, we didn't want to switch out the plates because we painted a room.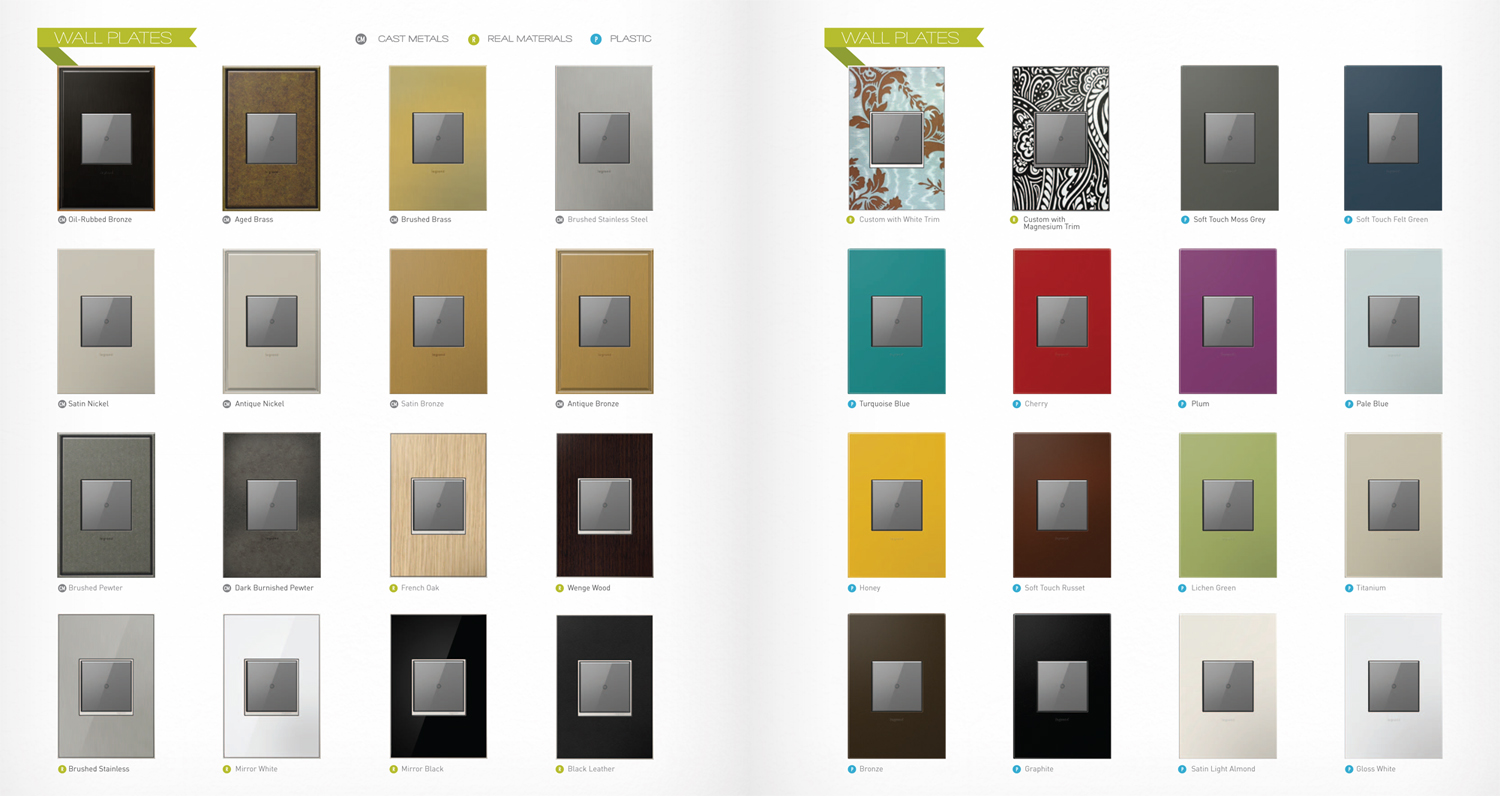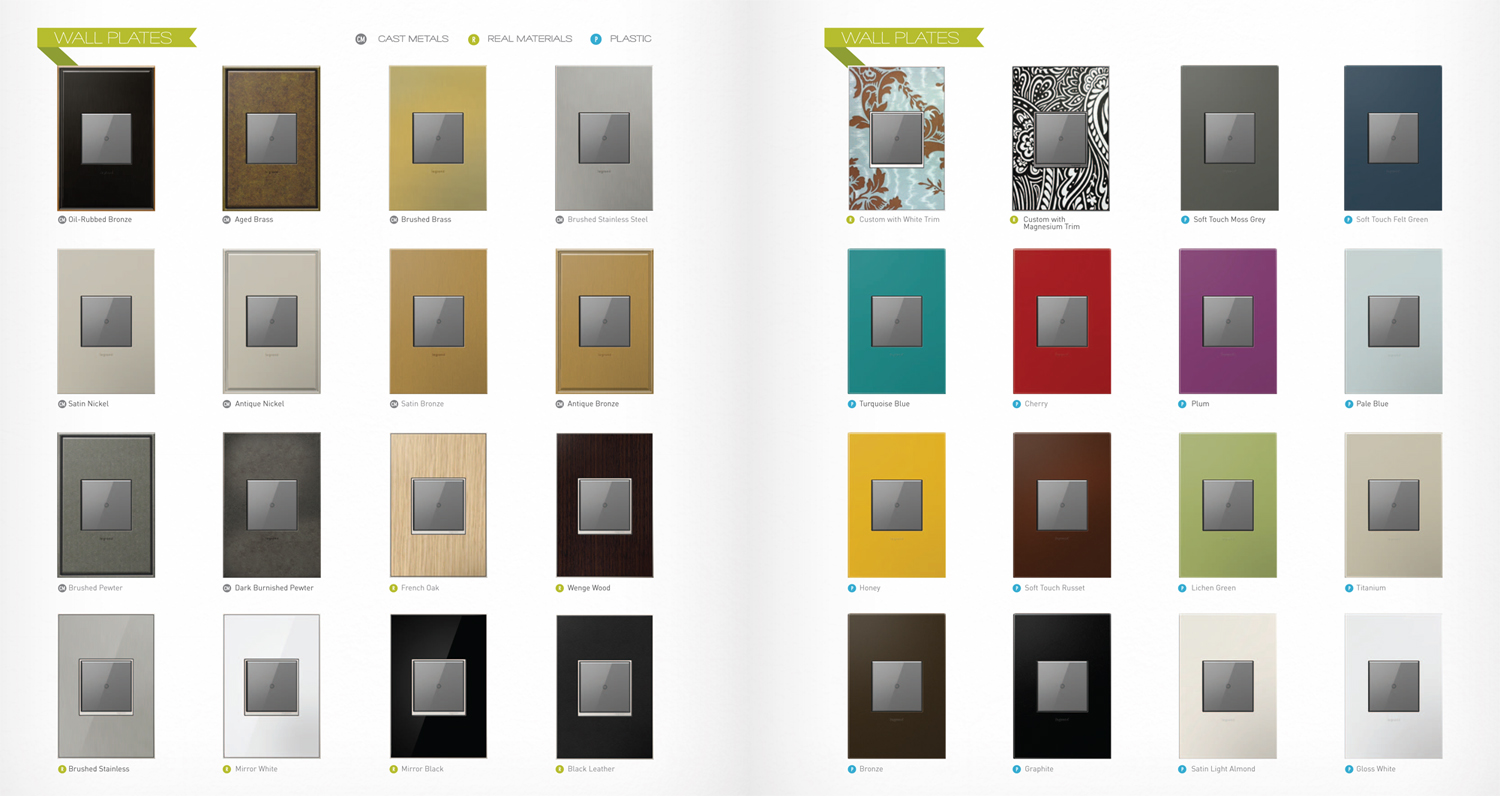 This was a pretty big project however they have videos and customer support to help you! It's not difficult but definitely takes time.  My husband loved that it Fits in your existing electrical box and does not require new wires for typical installation. They have a snap-in system so no screws! , A HUGE thank you to Ray for installing all of these and working so hard!   Something tells me my techy hubby loves these smart home outlets!
Disclosure: This post is sponsored by adorne.  All opinions are my own and 100% truthful. Thank you for continuing to support the brands that allow me to write this blog for you,  I truly appreciate it.