In honor of Spring, a group of us are bringing you a handful of Spring tablescapes where you'll find lots of inspiration for any upcoming spring and Easter tablescapes you may want to create. I have  so many reasons to love Spring; blooming blossoms, flip flops, longer days, sunny skies, baby birds and a sense of refresh and renewal! The beauty of mother nature never ceases to amaze me.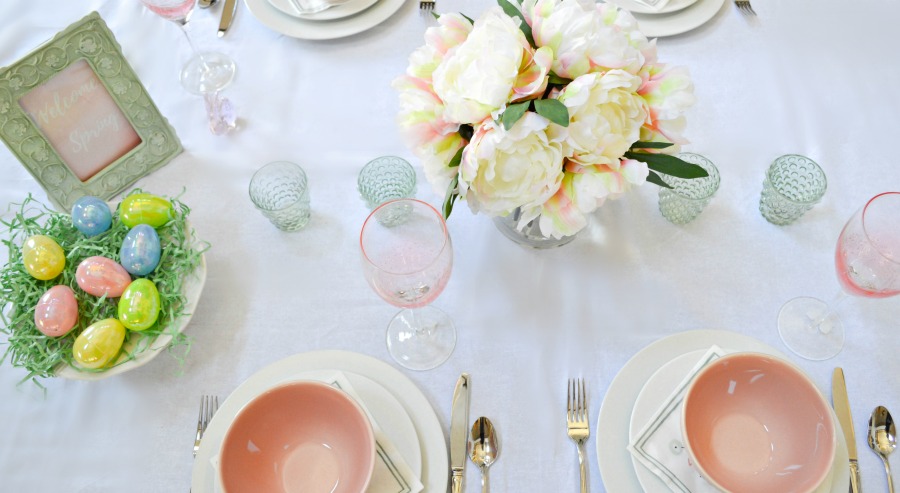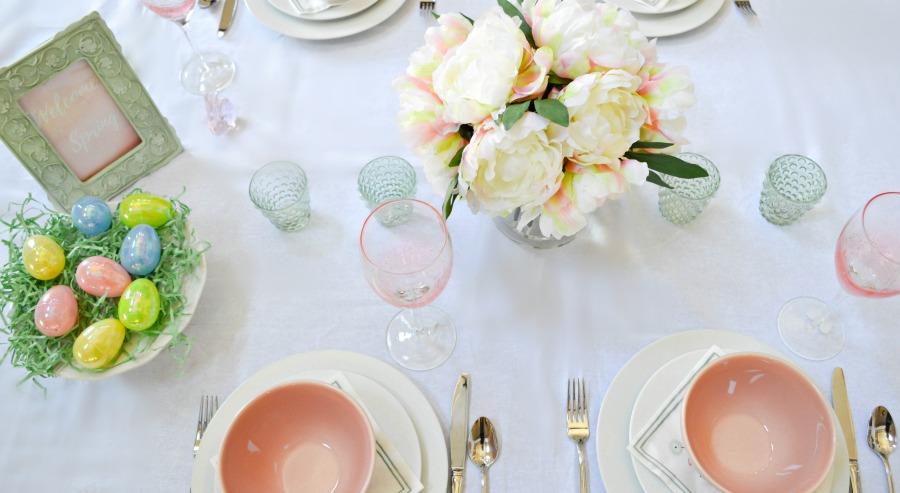 Before getting into more of the tablescape, I wanted to say thank you to two very talented ladies; Brenna from Domestic Charm and Sarah from Sarah Sofia Productions  for putting this beautiful party together!  If you are stopping in from 11 Magnolia Lane, welcome, so glad you are here!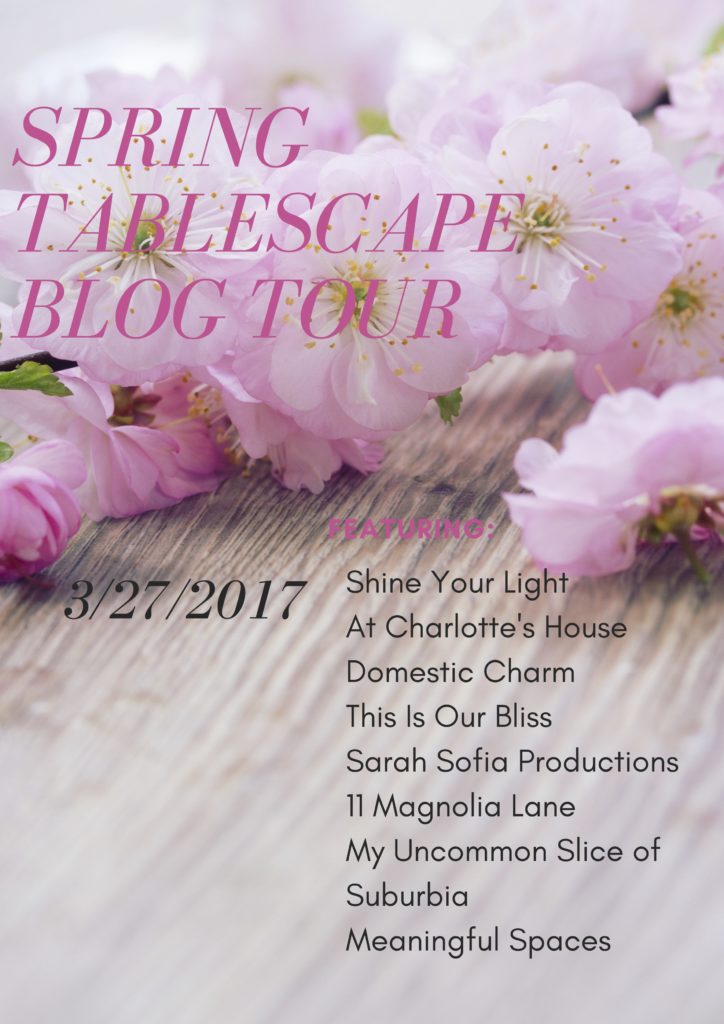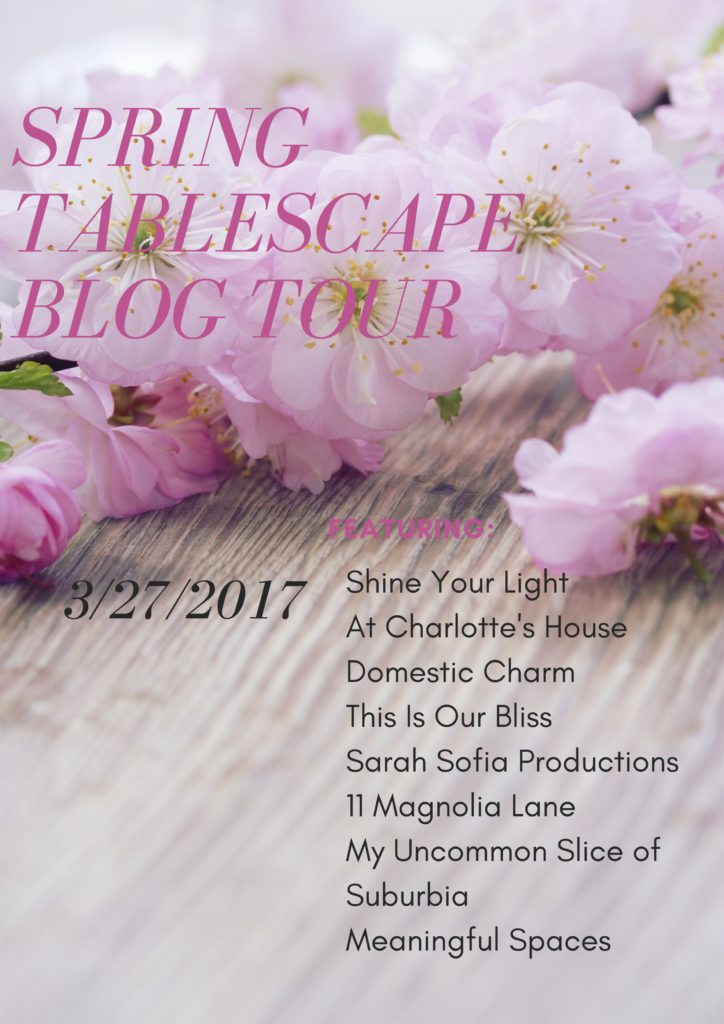 When I have an excuse to decorate with delicate colors I quickly jump on board.  Being a mom to three boys (which I absolutely love)  I try and sneak in as much pink when I can!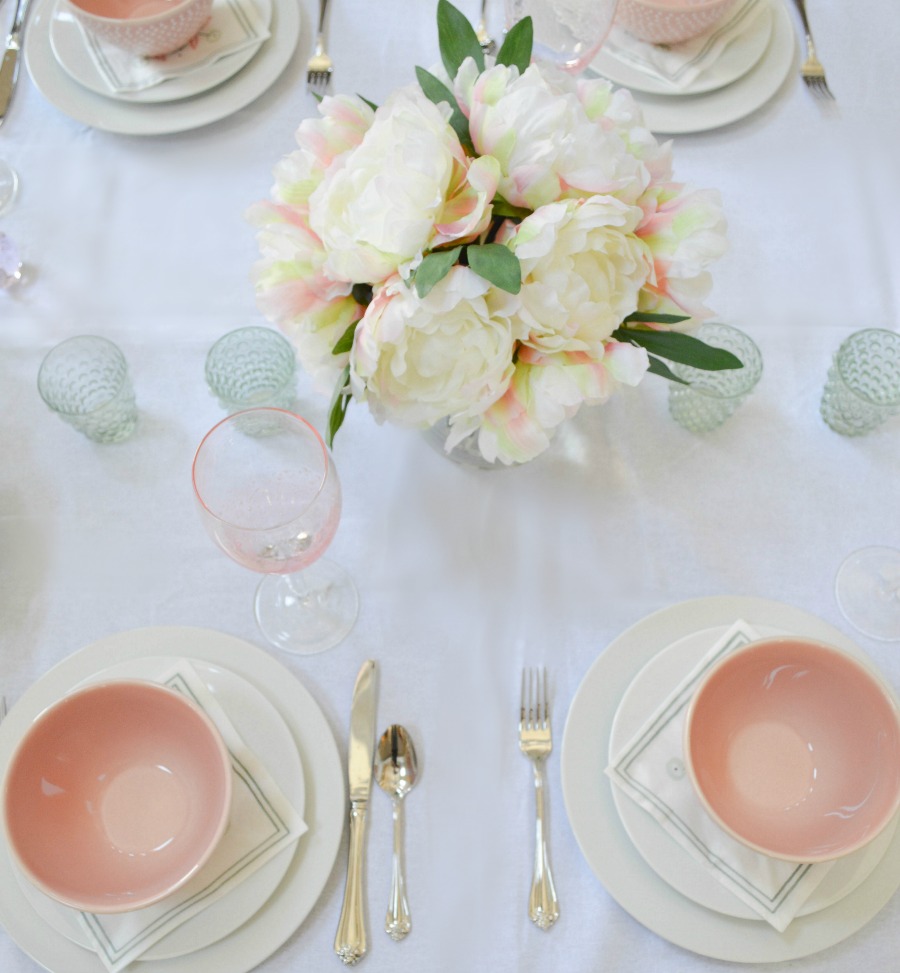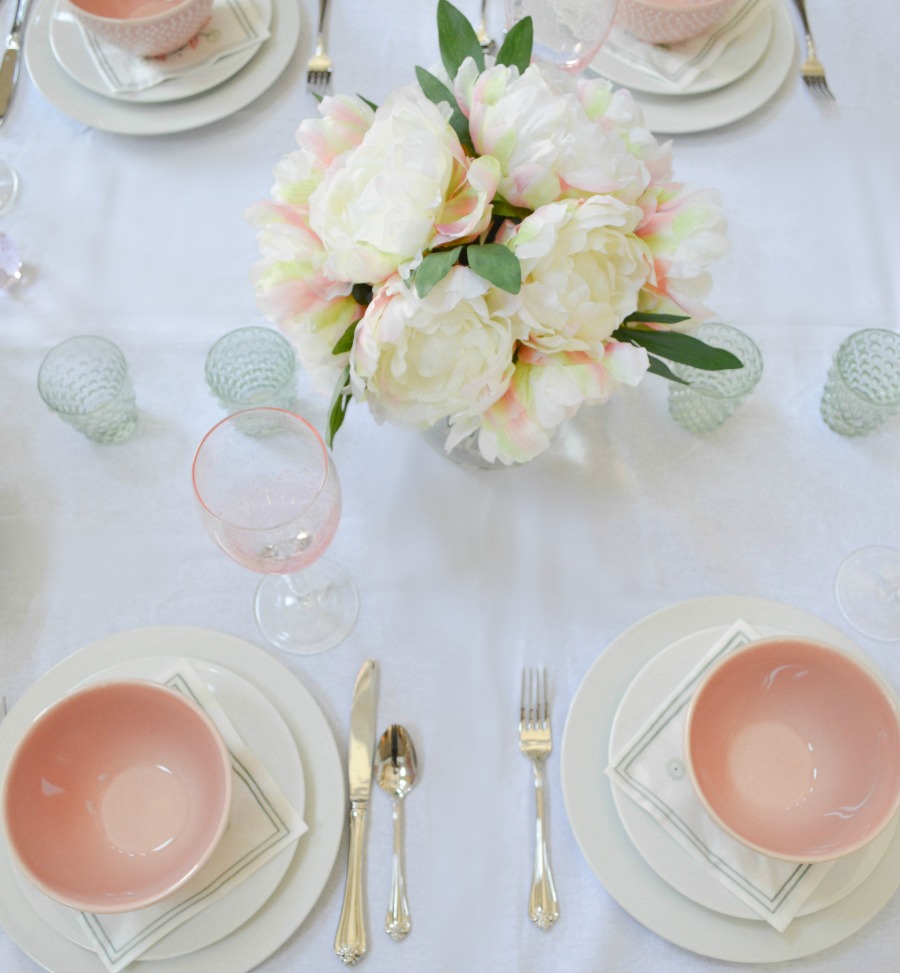 I shopped the house to create our tablescape and purchased items from the dollar store. Thankfully I had a few pastel pieces I knew would be perfect for the table.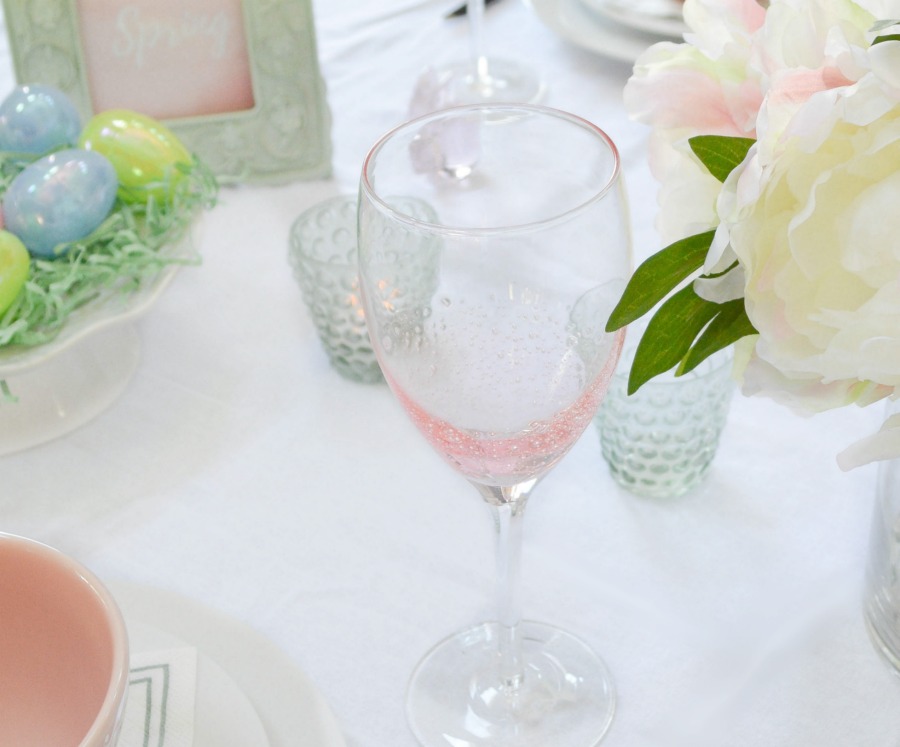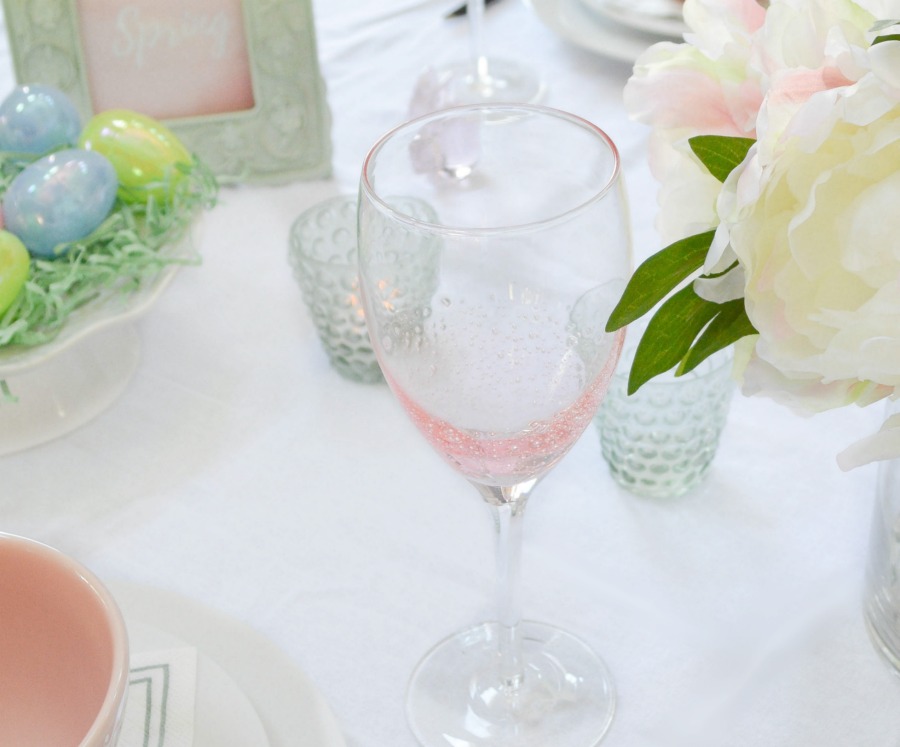 Our dinning room table has a dark brown stained top.  I normally add a runner but this year I decided to cover it with a white tablecloth for a more neutral background.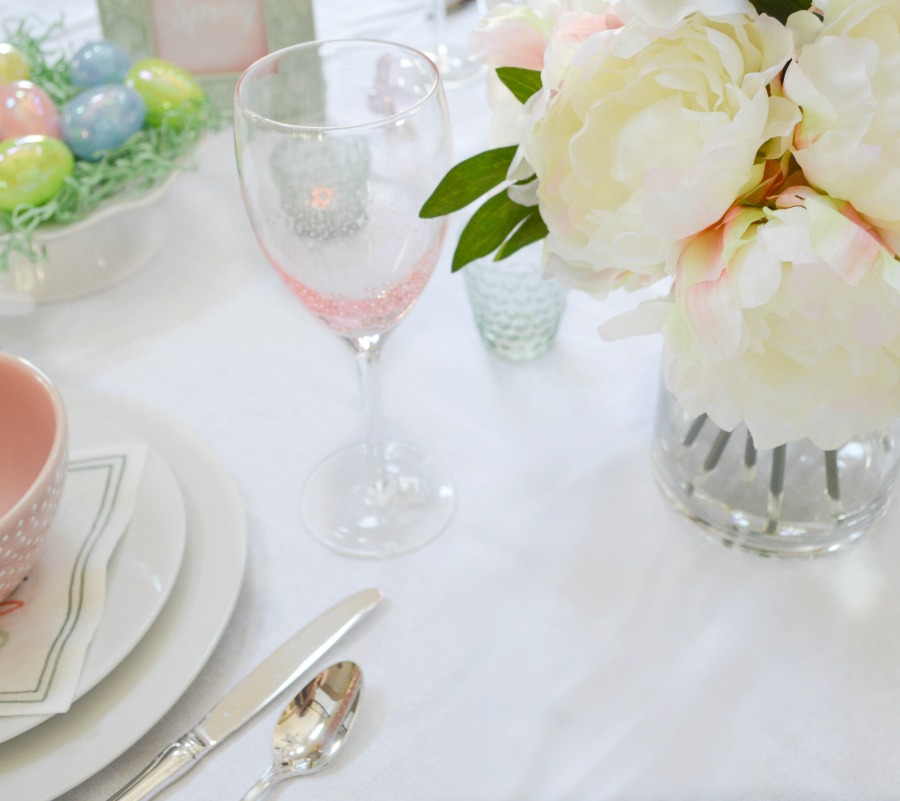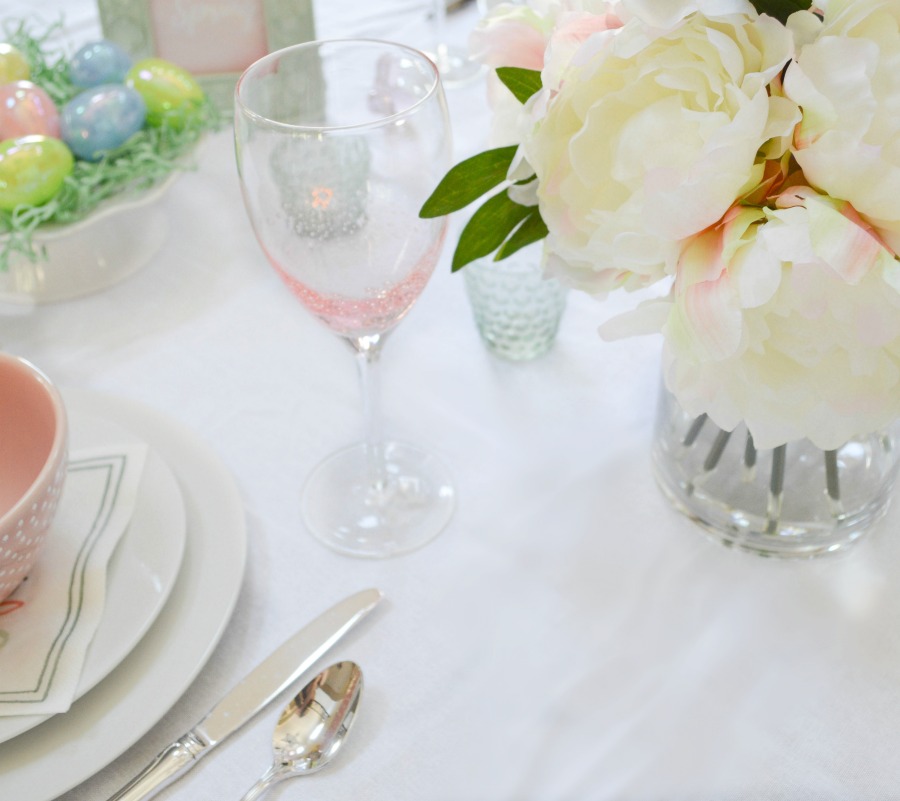 Paired with a mix of casual dinnerware, beautiful blush wine glasses and faux flowers, it made for the perfect Spring tablescape.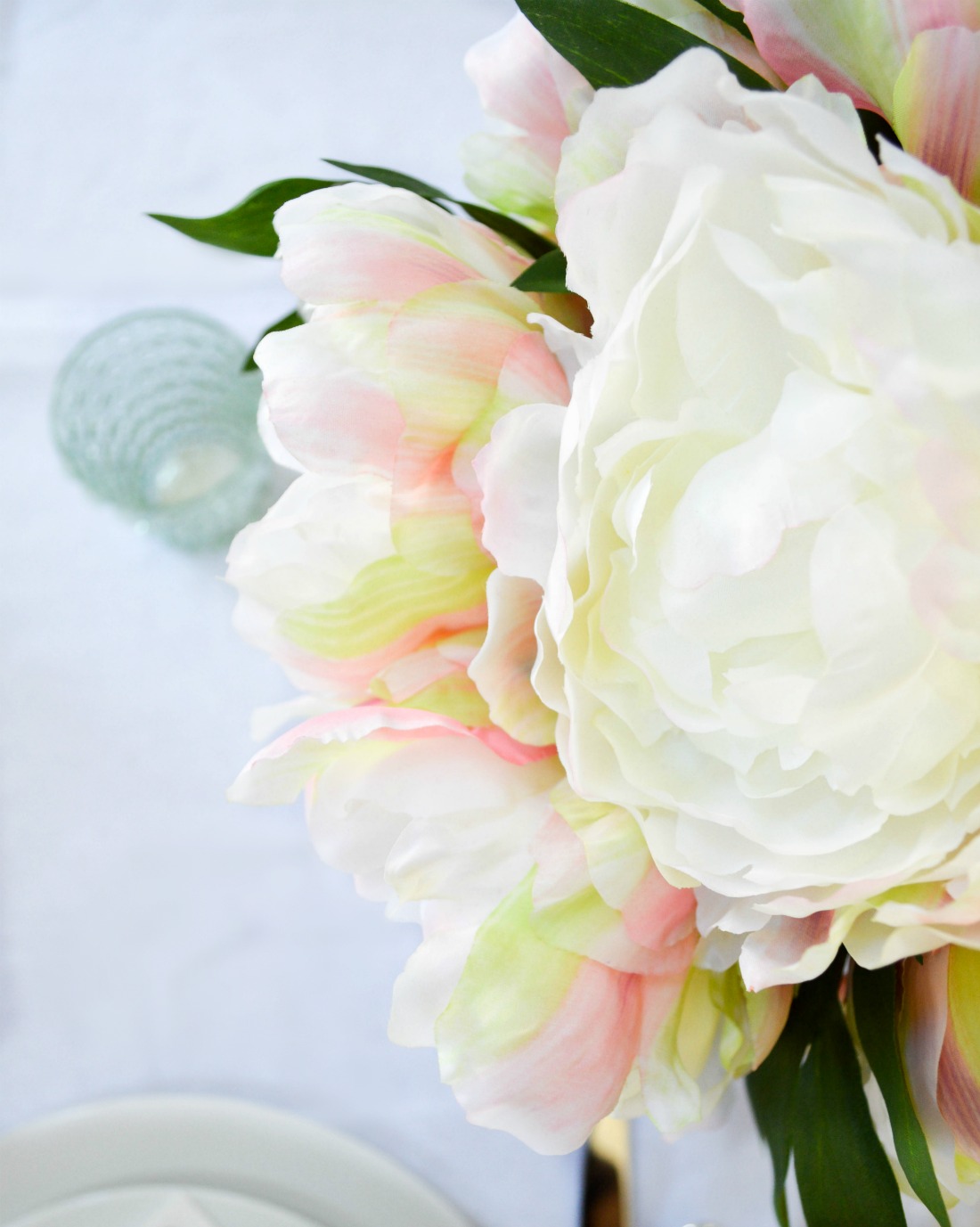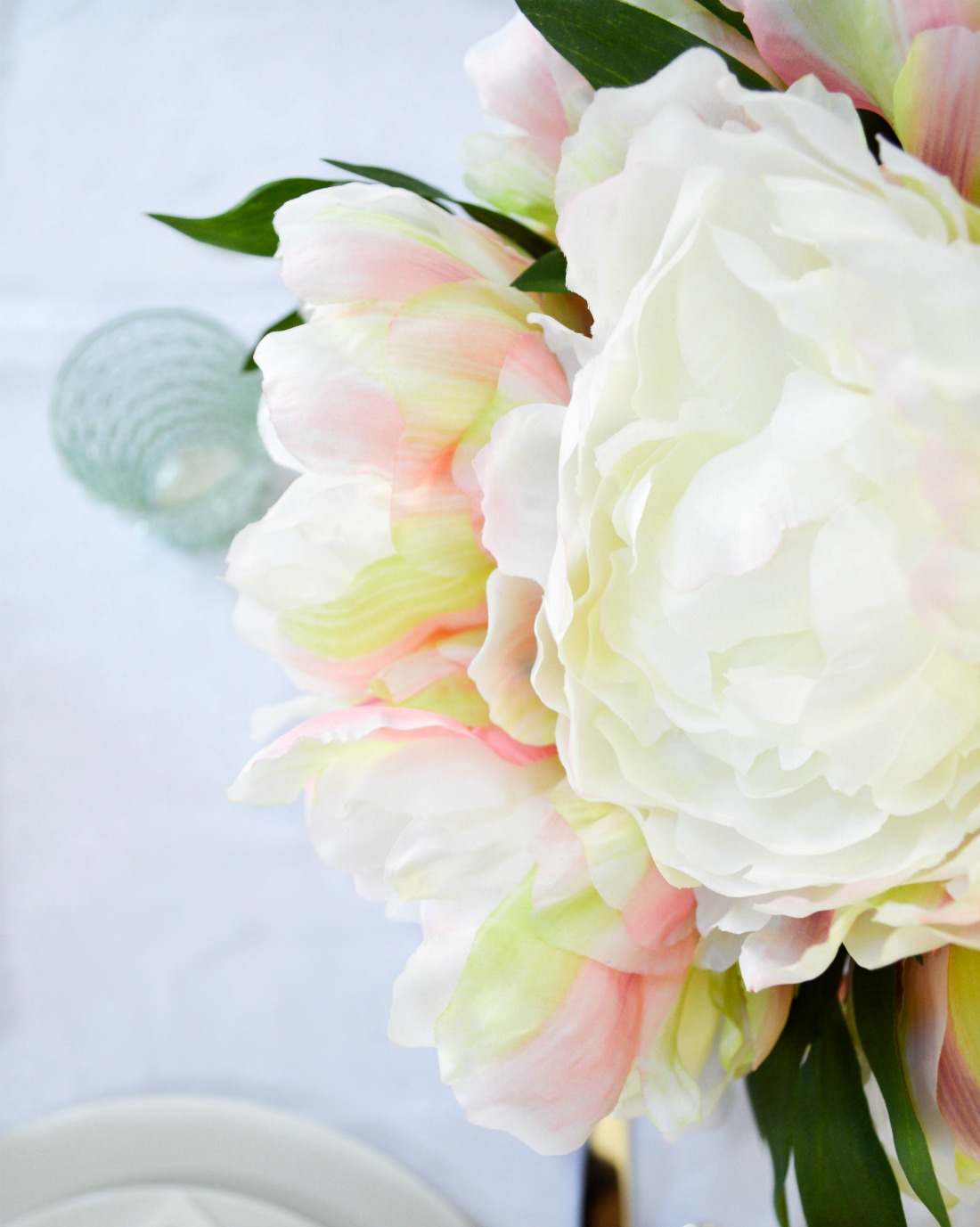 Thank you so much for being here today, Meaningful Spaces is the next stop on the hop!  Make sure to head over and see all of the talented bloggers and get inspired for spring!