How to Spray Paint Wood Furniture
I love working with spray paint, it is such an easy way to update furniture with minimal work. It allows you to get a smooth shiny finish with quick dry times, zero brush strokes, and a near-perfect look. I love that you can spray paint all types of surfaces, wood, metal, and even plastic.
My favorite brand is Rust-Oleum American Accents Ultra Cover 2X paint, it covers twice the square footage of other spray paints and gives complete coverage. I have found that I don't normally need a second coat of paint which saves me money on spray paint!
I found this at our local thrift store for $7, not bad. I've been in a decluttering mode and I bring all the pieces that are still in perfect condition to a consignment shop that gives you half of the sale. Anything they don't take, I drive across to the thrift store and donate the items and usually come home with a few other items, like this bench.
It's thrift store decor day, so make sure you visit all of the talented ladies and see what thrift store find they made over this month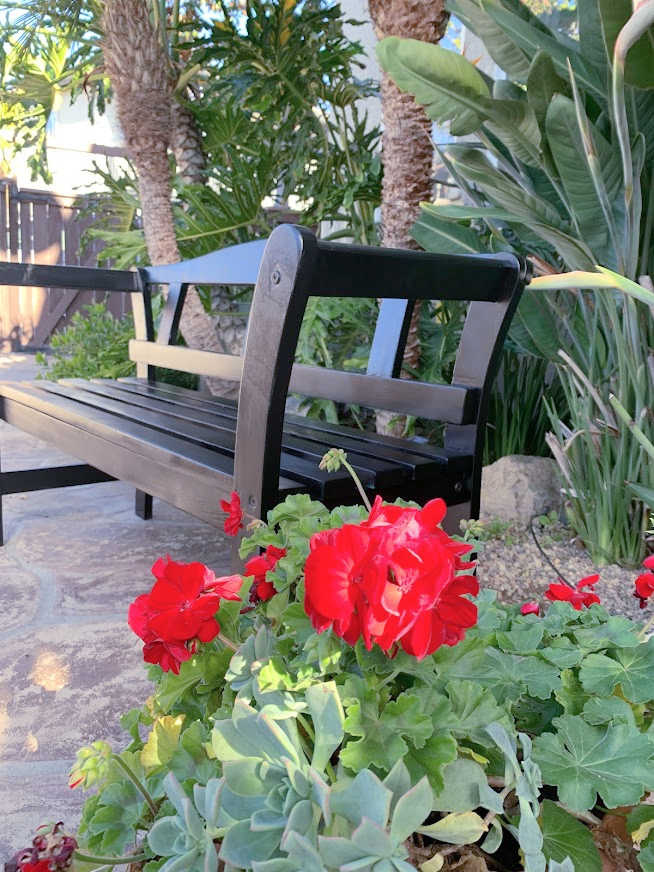 Here is the before, I actually really love the color but it needed some TLC and since the trim of our house is black I decided the bench painted black would complement the outside of our home.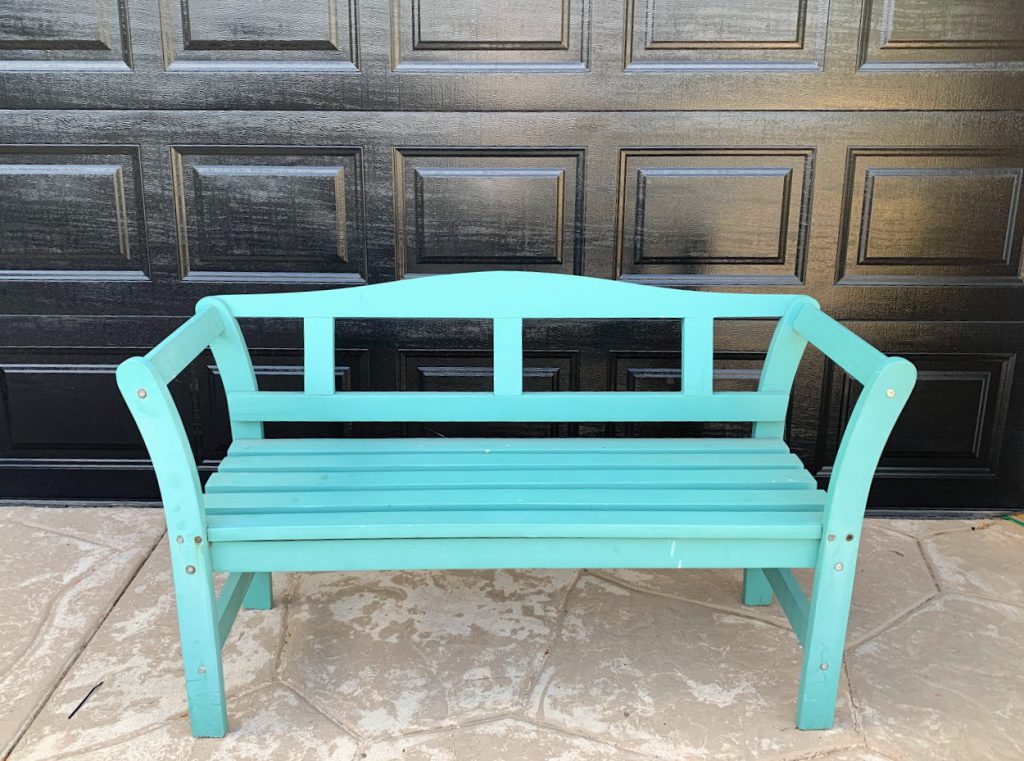 Affiliate Links listed below I was able to find all of my items at Home Depot but amazon should sell almost everything as well.
Let's see how to easily spray paint wood furniture!
Supplies:
All-Purpose Heavy Duty Cleaner TSP
Drop Cloth
Sand Paper (I used 220 grit)
Clean, dry lint-free rags/ Tack Cloth
Clear polyurethane
Rust-Oleum Painter's Touch 2X Ultra Cover, Paint, and Primer Black (I used a satin finish)
How to Spray Paint Your Furniture
Prep
As with any DIY project, preparation is the key to success so your furniture piece comes out with a smooth finish.
Place your drop cloth down in your work area to protect your flooring. Make sure you are working on a flat surface
Clean thoroughly with a degreaser, TSP is my go-to! Using a microfiber or tack cloth, wipe the entire piece down, repeat this process twice.
Sand
I did not want to deal with a mess so I used Liquid Sandpaper, it does the same thing as light sand. This will not take off the paint or stain like sanding does but it roughs up the surface enough so the new paint will stick.
Make sure to wear gloves, apply the liquid sandpaper to a lint-free cloth. Rub it on the whole piece of furniture in a circular motion. Allow the liquid sandpaper to sit on the surface for the time specified in the directions. I repeated this process twice.
I had a few areas with paint chips, I took a piece of sandpaper and sanded it down to the grain, you want a smooth surface to work with.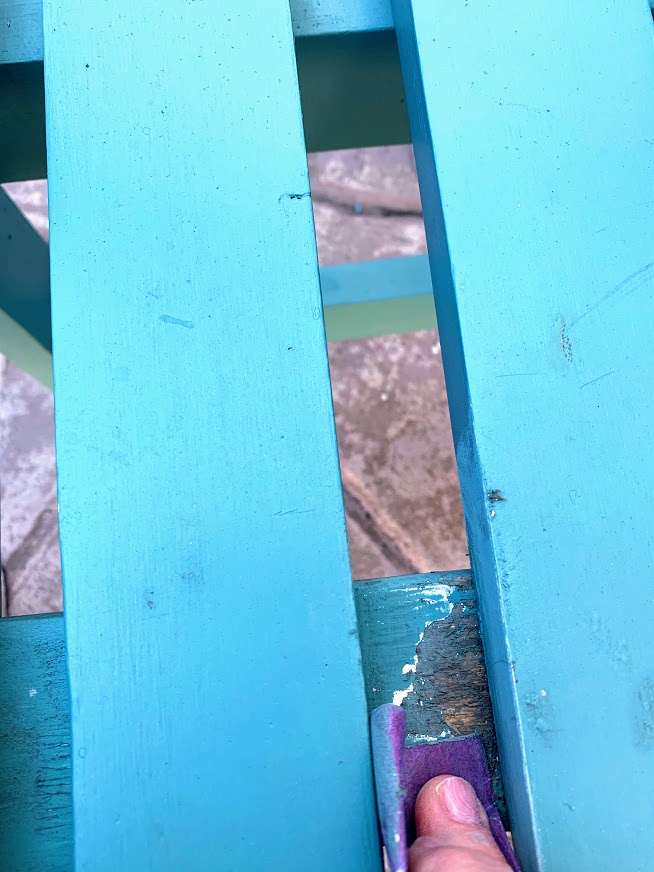 Next vacuum the whole piece to get rid of any dust.
Wipe it down with a tack cloth to prepare it for painting. A tack cloth is a sticky cloth that will remove all of the dust from your furniture
Paint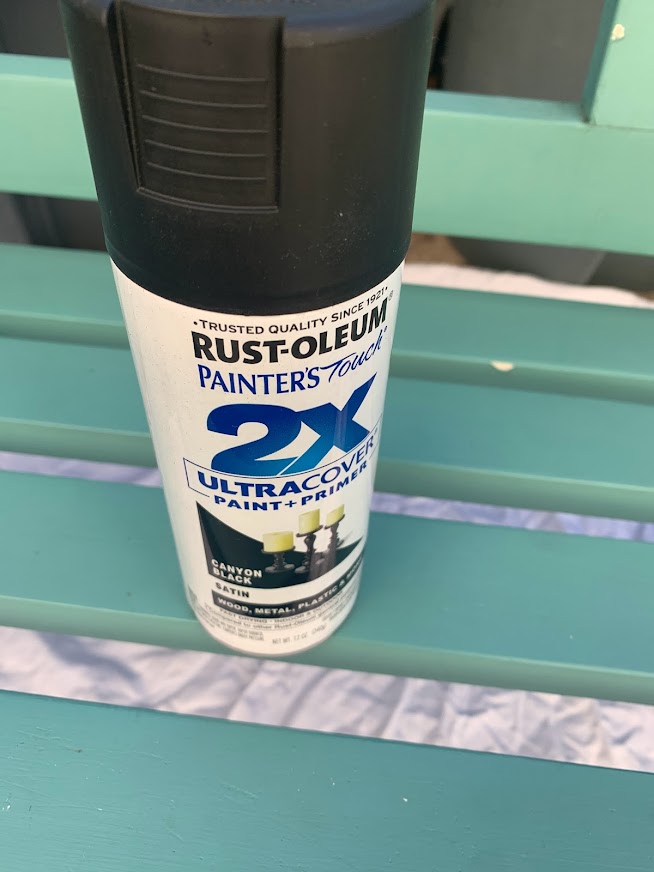 If you are not using the paint and primer in one, you will need a coat of primer before painting your piece.
Shake the can of spray paint can for about 1 minute before removing the cap. Keep your nozzle a few inches away from the piece, then, apply the paint using long, continuous passes. Try to overlap each pass by about 40%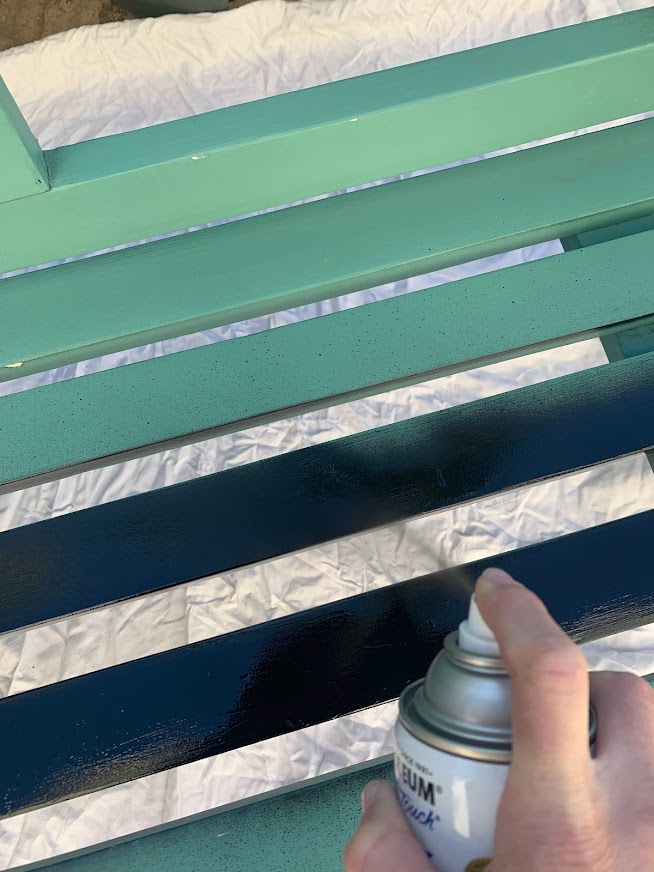 Shake the can periodically as you go to ensure even coverage.
After applying the first coat, let the paint dry. Check the directions on the canister to see what the dry time is and how long you should wait in between coats for the specific brand. (2 hours should be fine)
Apply another light coat (if needed) until you achieve the desired level of coverage.
Let your piece fully dry for 24 hours.
Be sure to flip your furniture upside down so you don't miss any spots.
I highly recommend you finish the piece with a clear coat of polyurethane to seal in your paint job. Taking this extra step to protect the finish of your piece
How to Avoid Paint Drips
If you are not careful, spray painting can produce drips, the key is thin coats!
To achieve the best results and avoid drips, I spray one thin coat over everything, let it dry and then spray a second thin coat for complete coverage. Make sure you spray slow and evenly and have the nozzle about 10 inches from the surface.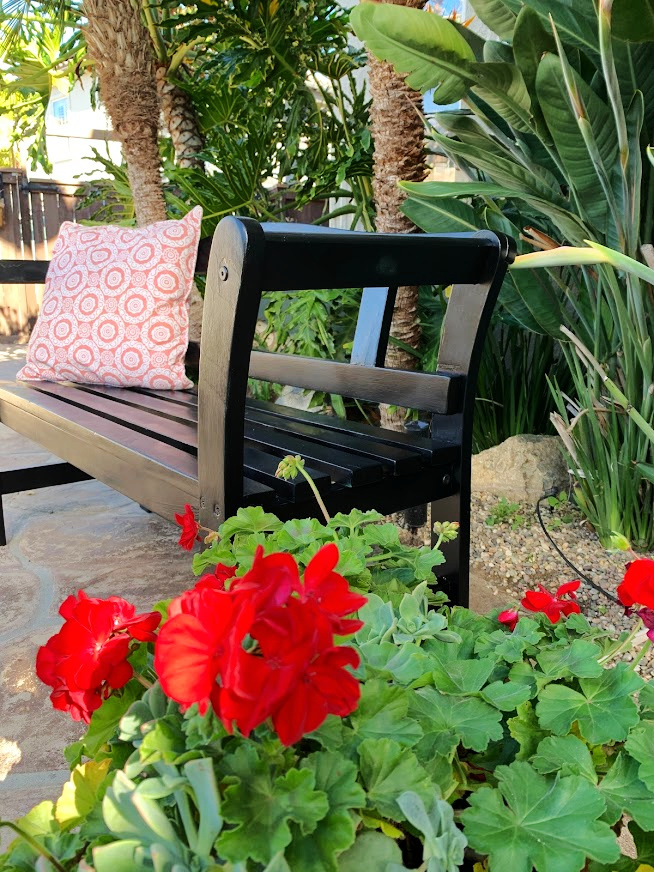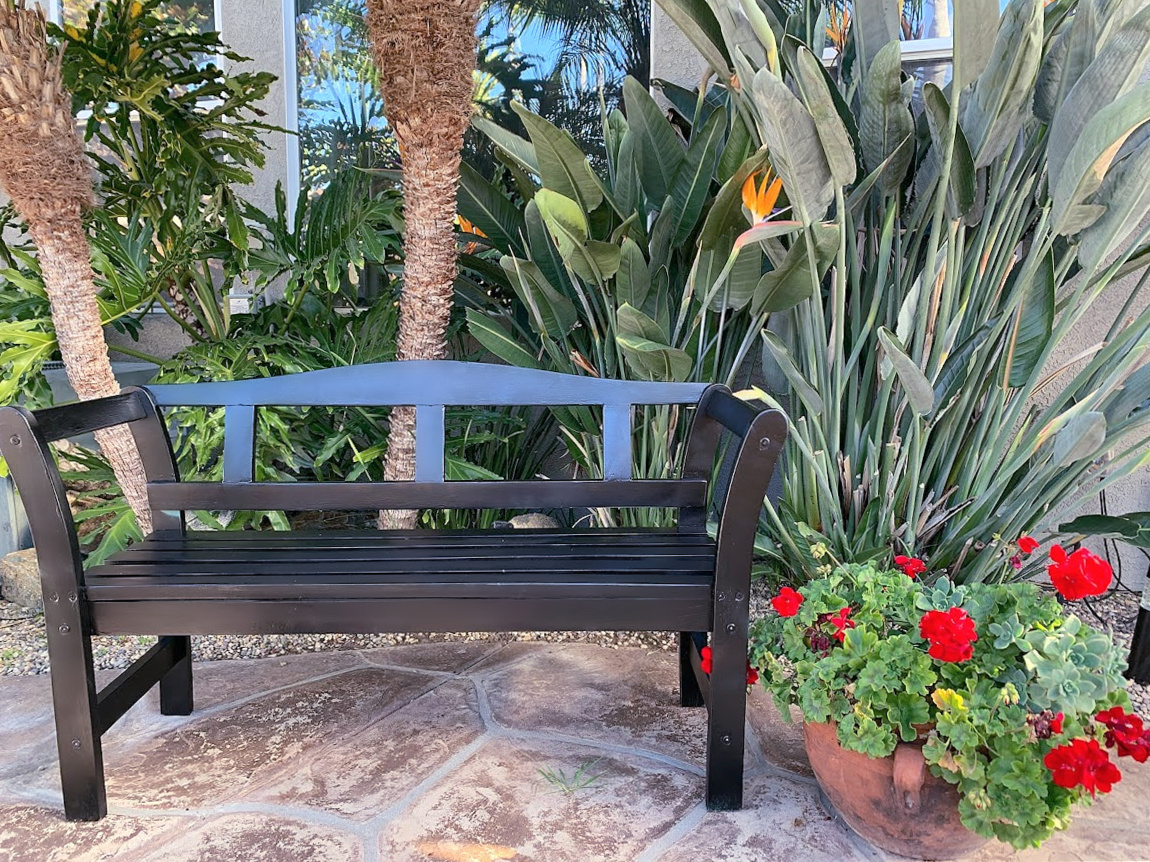 Can you see where I missed a spot? By the time I saw it, I had run out of paint, next time I run to Home Depot, I'll grab a can and give it a quick spray.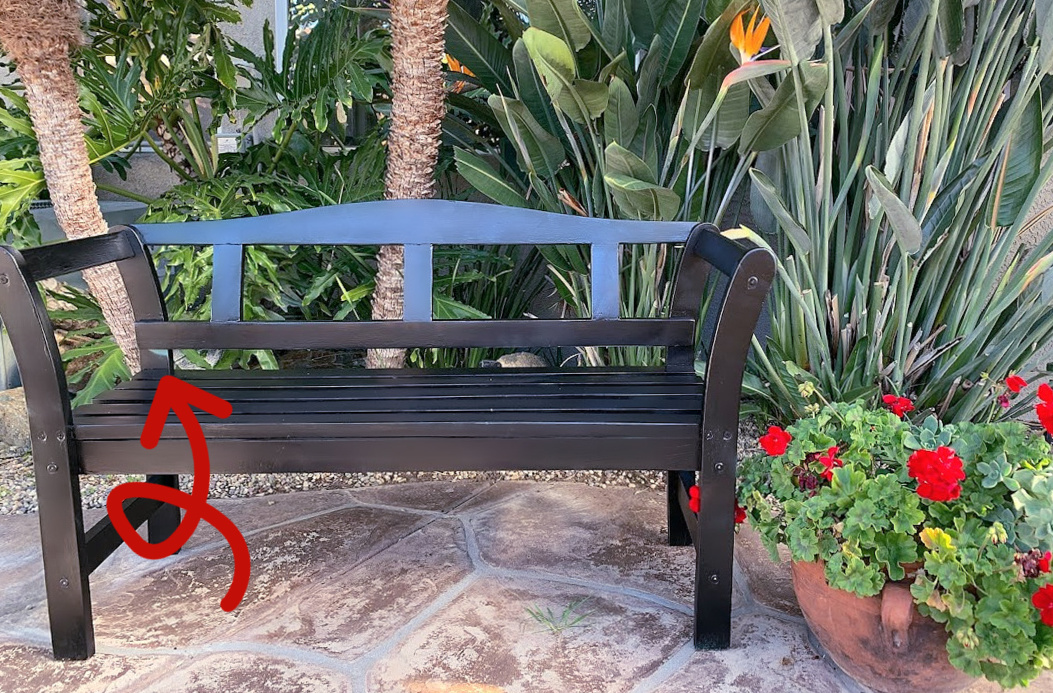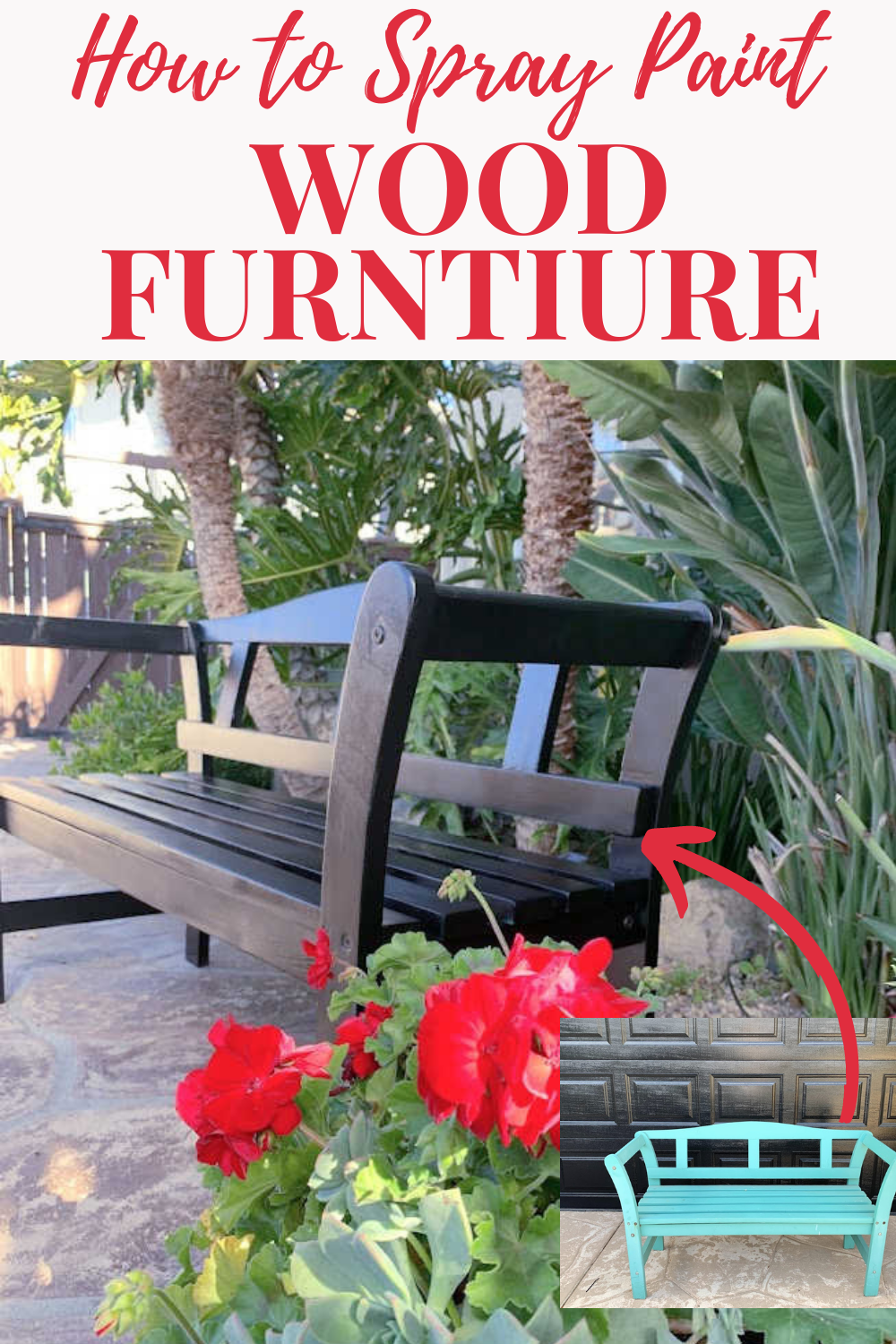 I just love how it gave the bench a fresh new look with a minimal amount of work. Spray painting furniture is such a fun way to update those pieces of wooden furniture that might have otherwise been thrown in the trash.
Let's see what everyone made over this month!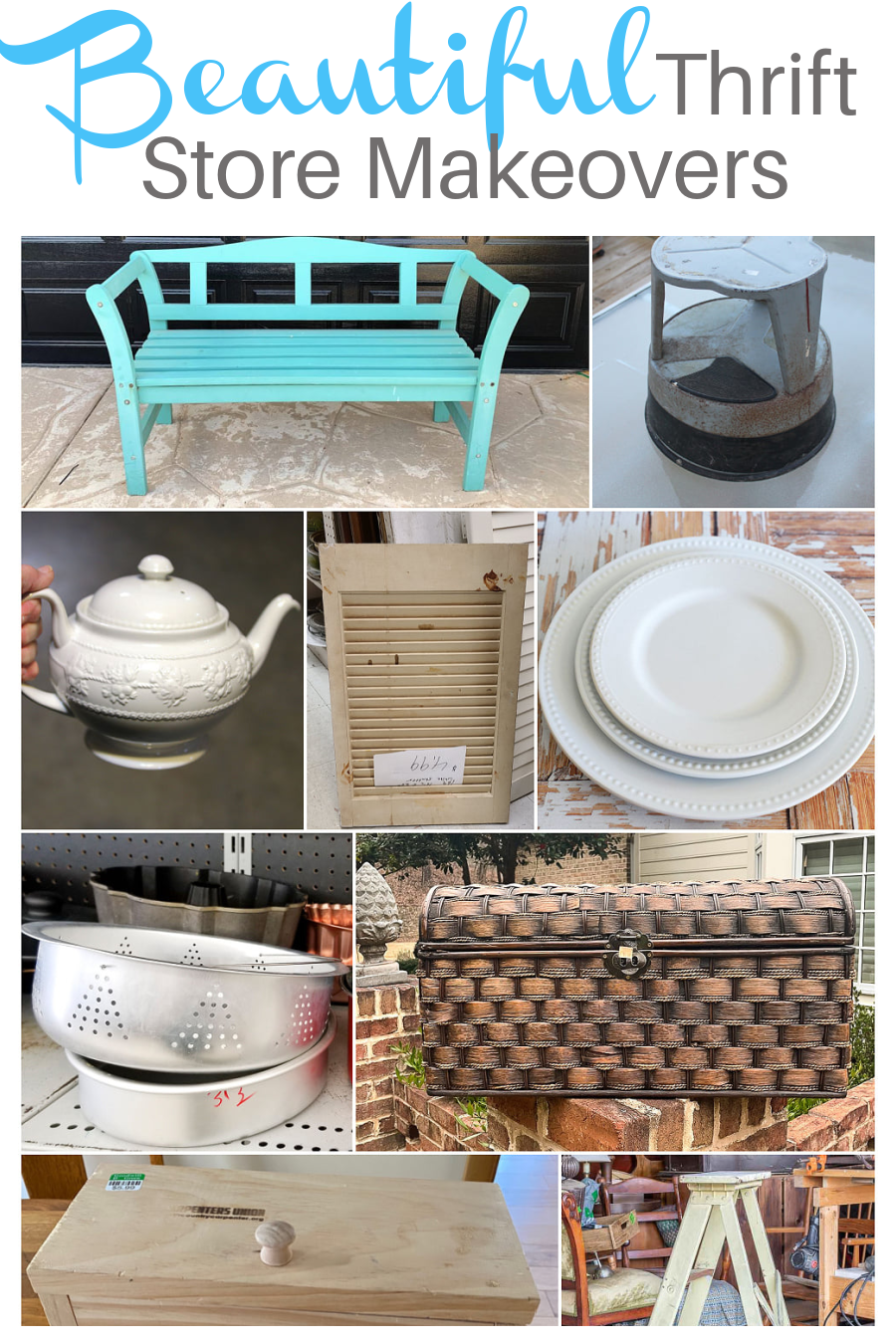 How To Spray Paint Wood Furniture
Upcycle Vintage Metal Library Stool
How to Upcycle a Floral Centerpiece
Upcycling Plates into a Snowman
Pine Tree Embroidery for Winter Decor
Thrifted Wooden Box Boho Makeover
Upcycled Stepladder Decorating Ideas
You can see how I painted this plastic chair with spray paint here.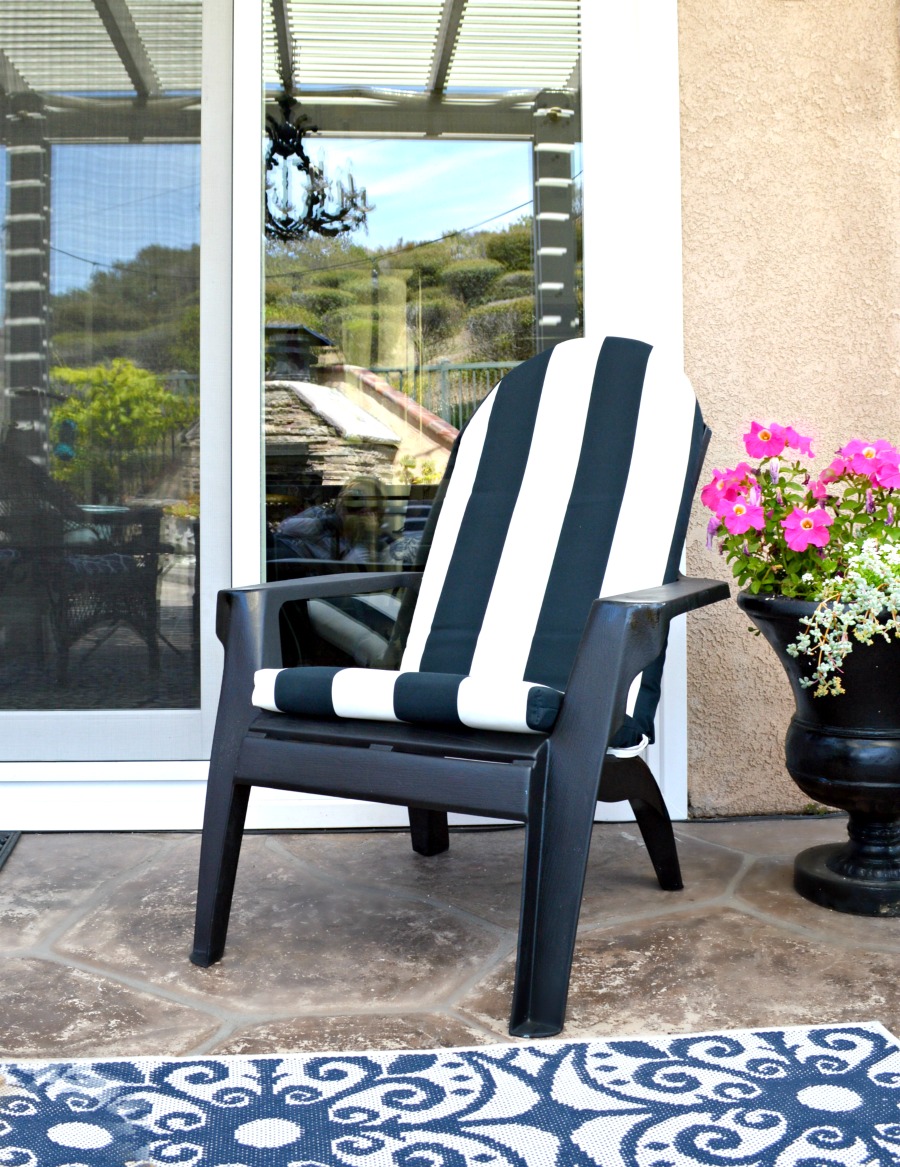 Thank you so much for stopping in today!