Gold at the End of the Rainbow Cupcakes
I know we are still in January but these Gold at the End of the Rainbow Cupcakes are so cute and perfect for St. Patrick's Day, I couldn't resist sharing a little early! The kids are going to LOVE the surprise treats found inside when they bite into the cupcake.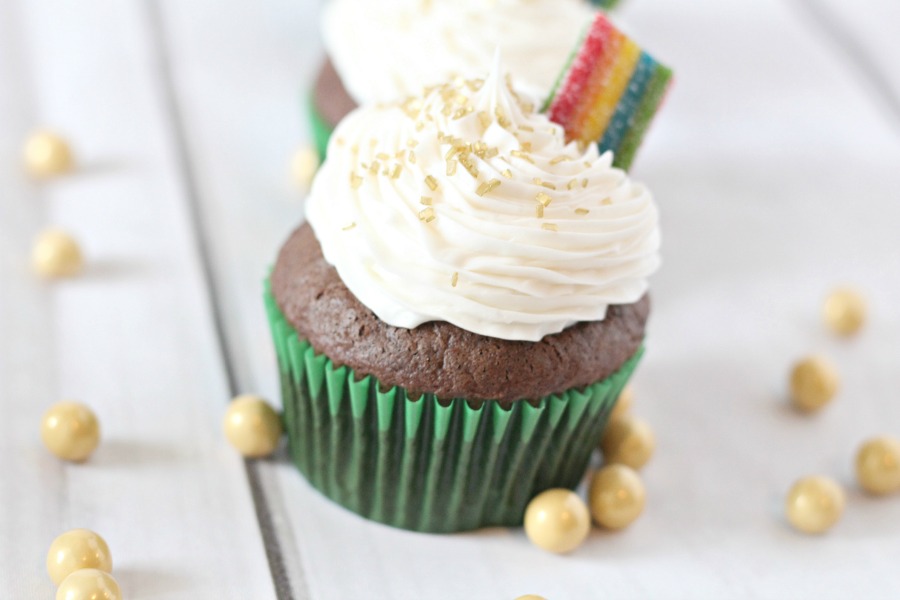 Amazon Affiliates Listed Below
Ingredients:
Start by mixing your cake mix, water, oil, and eggs together.
Blend until smooth.
Line cupcake pan with liners and fill each 1/2 way.
Bake according to box instructions.
Let cool.
Using a spoon carve and scoop out the center, as shown.
Fill the center with gold pearls.
Place the part you scooped out back on top, as shown.

Install your tip on your pipping bag and fill with vanilla icing.

Start in the center of the cupcake and ice it out and up.

Sprinkle with gold sprinkles.

Cut a two inch piece off your air head and place on top. 

Serve and enjoy!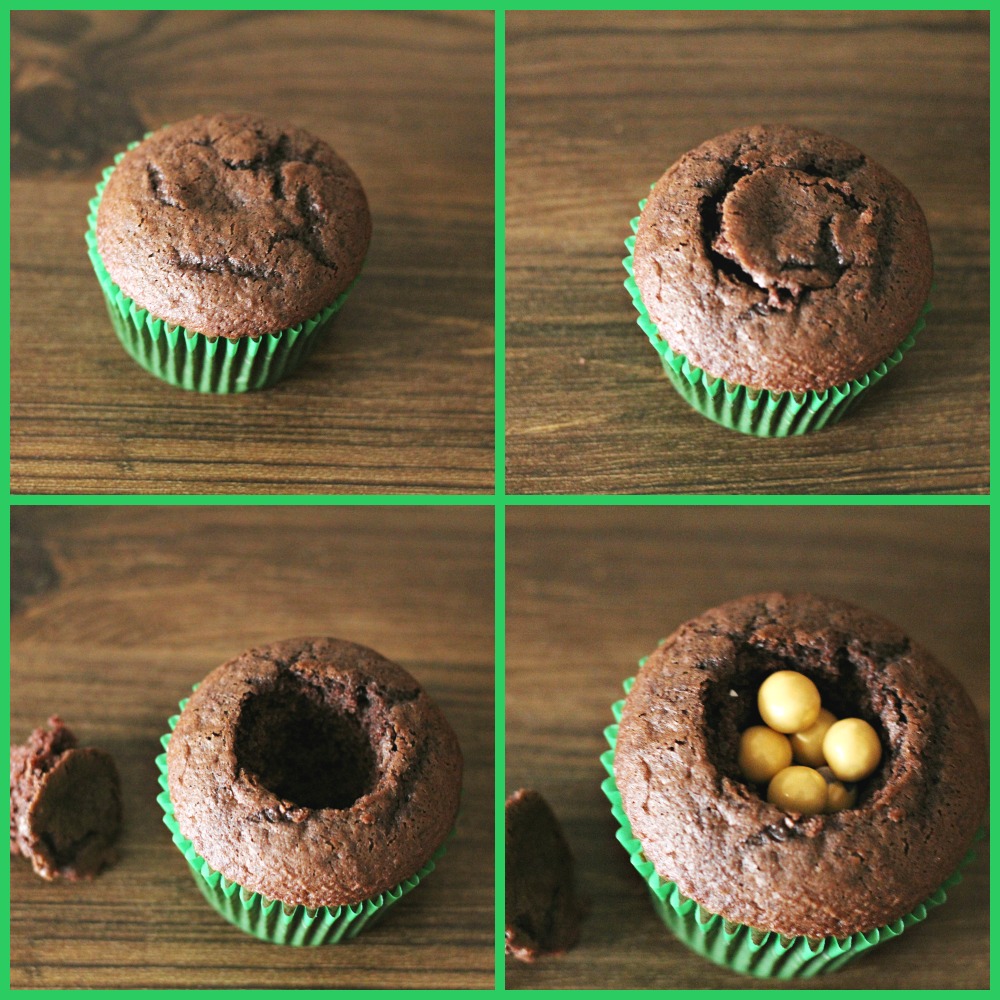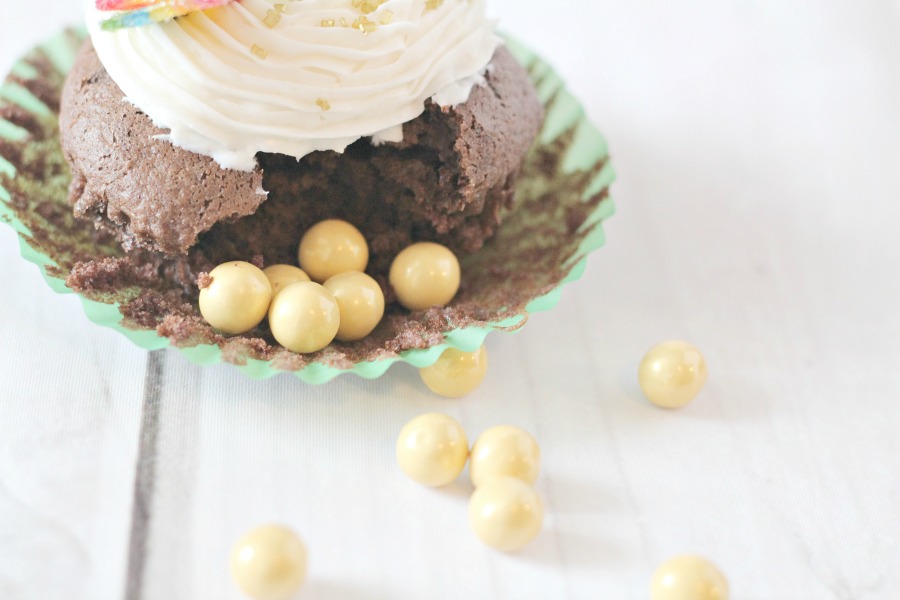 Top them off with some gold sprinkles and a rainbow or even a gold chocolate coin and you've found your pot of gold at the end of the rainbow. They're simple enough to make and absolutely adorable!