~Hi Friends~
Happy Friday, I sure have Christmas on the brain early this year! I have never decorated before Thanksgiving but since it falls so late I thought I better get a head start.  I was trying to come up with fun ways to wrap presents and thought little mini snowballs would be the perfect addition to any gift.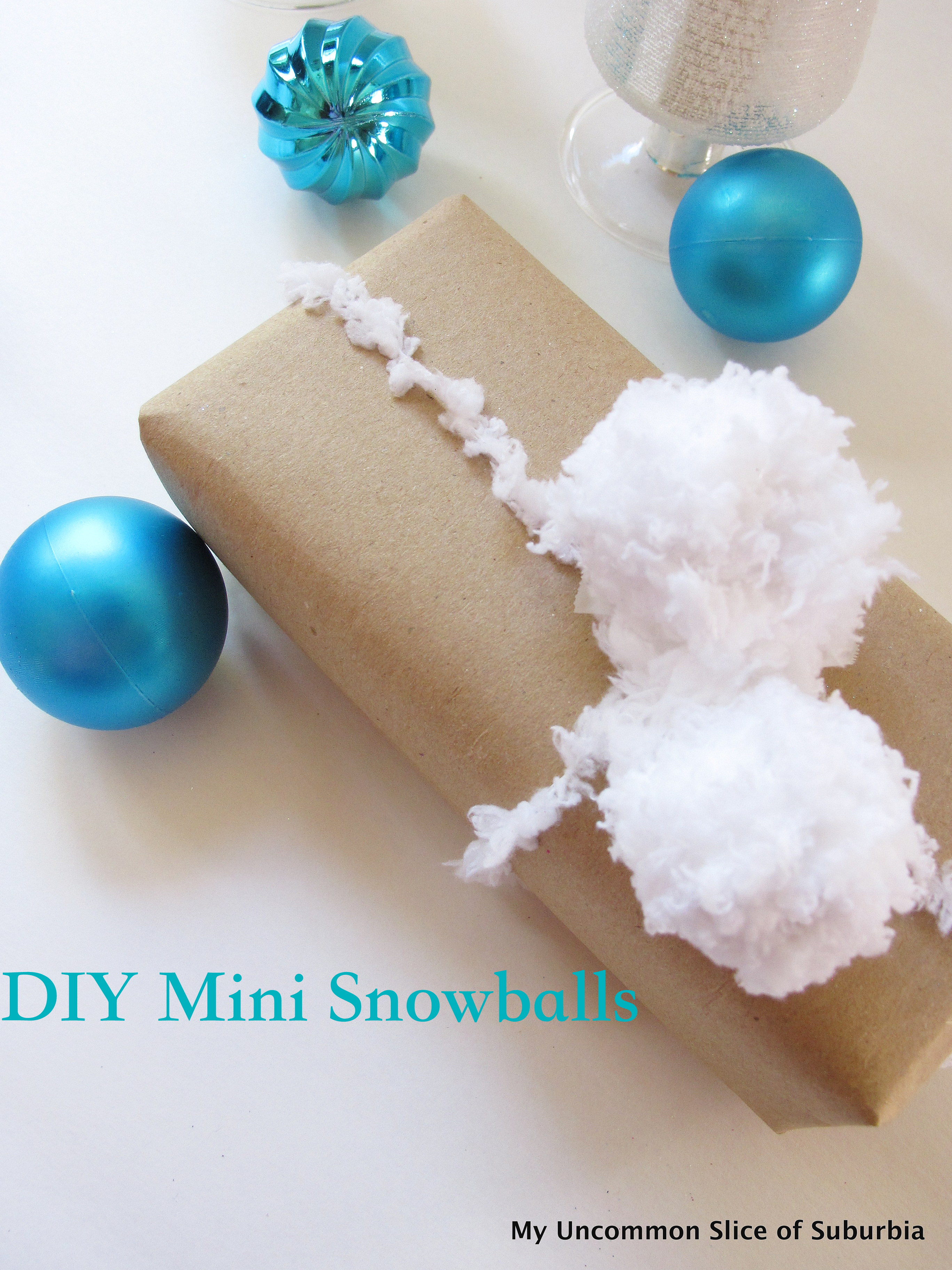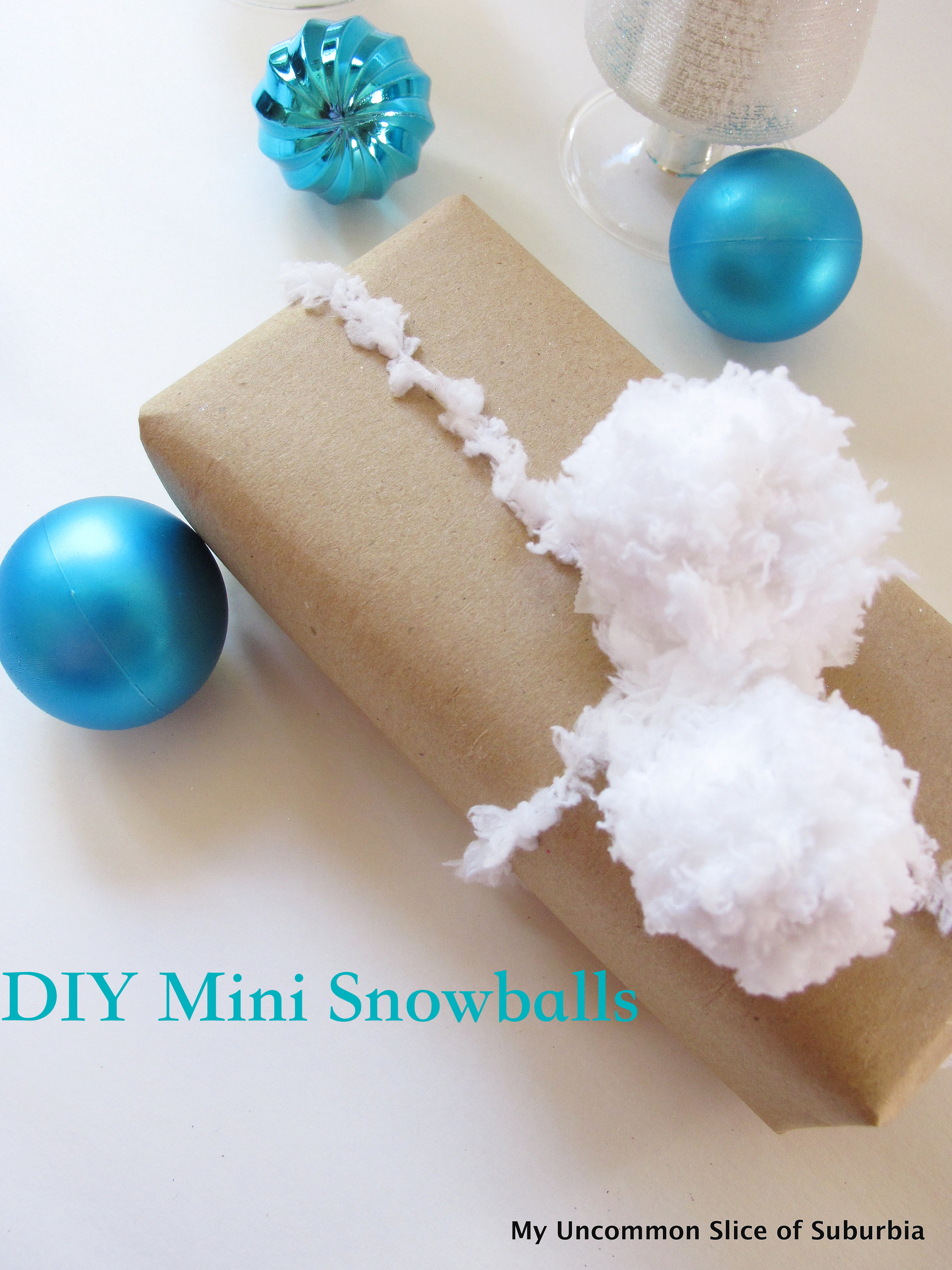 These we seriously the easiest thing I have ever made.  All you need is a wine cork cut in half, scissors, glue gun and some fluffy white yarn.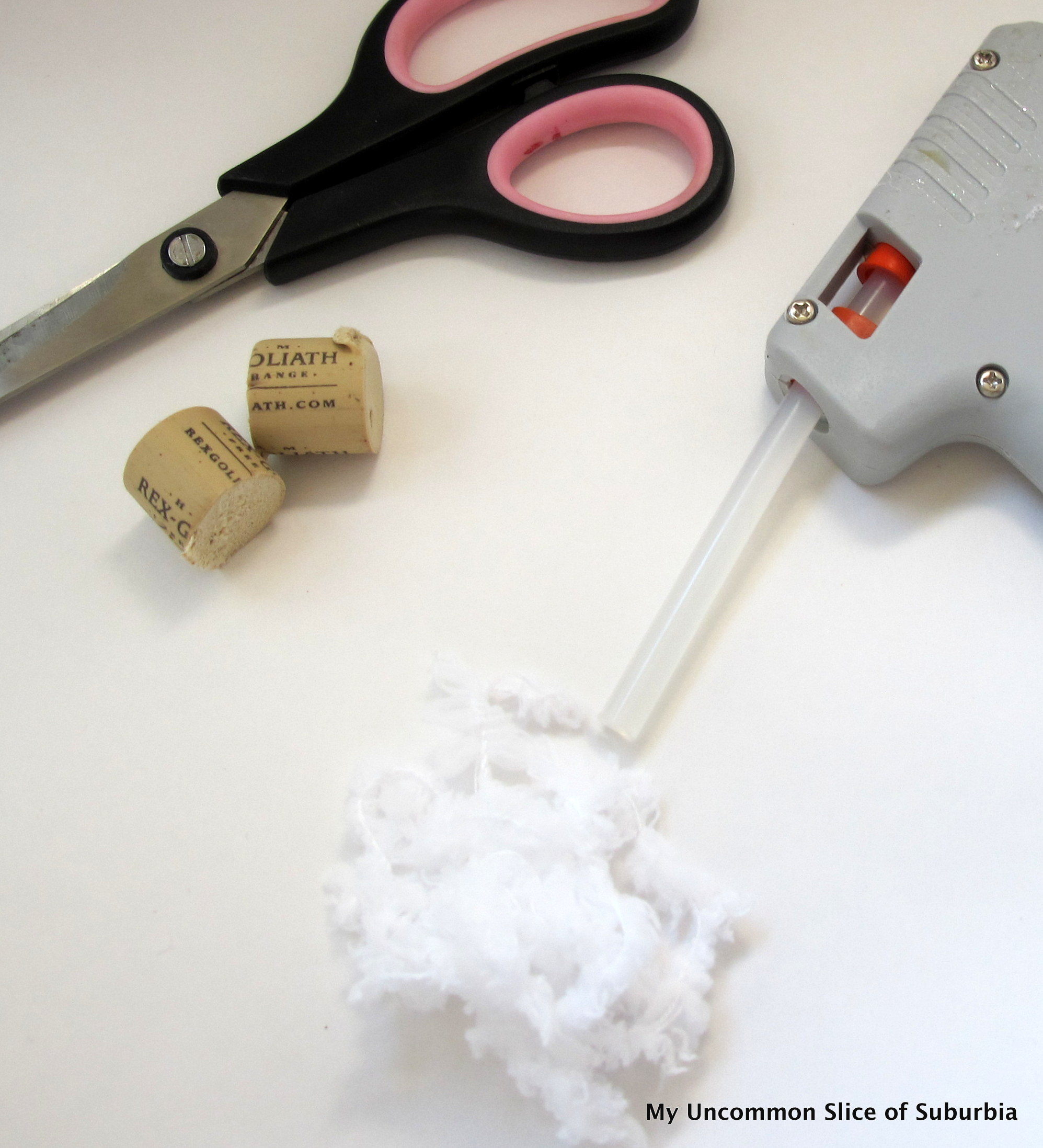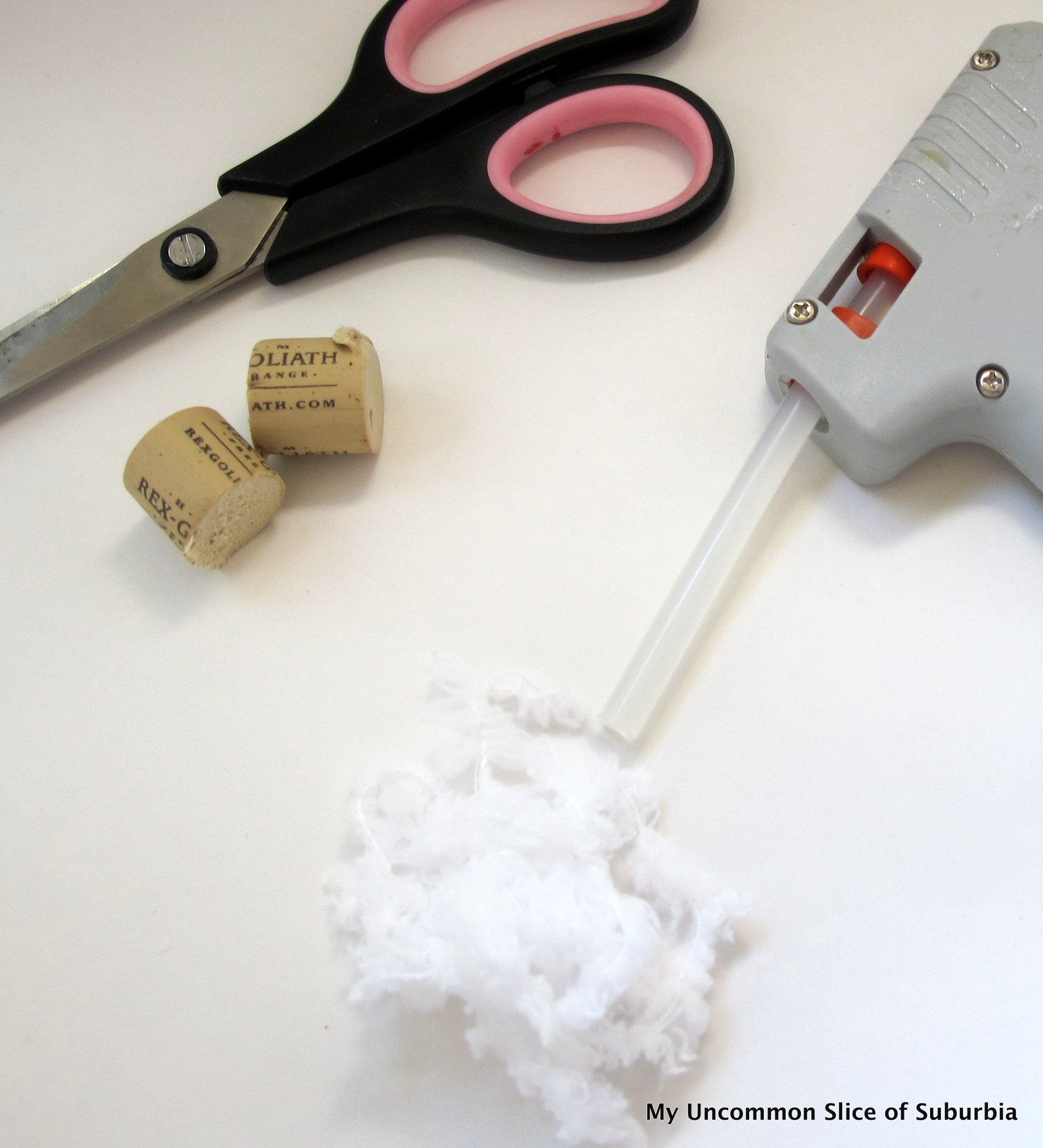 Simply cut the cork in half, dab hot glue onto the side of the cork and begin wrapping the yarn around.  Add a few more dabs of hot glue on the end of the cork and continue wrapping.  When you are finished secure the yarn with one last dab of glue.  
Tie a knot around the snowball with a 6 inch piece of yarn and add it to your presents.
 Voila, so pretty and yet so simple.
Would you like to see how I created the really large snowballs?  The bigger ones are perfect for display, ornaments or decoration, head on over to At The Picket Fence for the tutorial and see what I used for the inside. (It wasn't a wine cork)
Every FRIDAY they are sharing a simple craft that ANYONE can make in five minutes. I was so honored to be their guest blogger today, thank you Heather and Vanessa! You can see more of their 5 minute craft series here.
 You can find more of my holiday crafts and decor here.
Thank you so much for stopping in today, have a fabulous weekend!