Learn how to craft cozy hand warmers from a flannel or thrifted shirt with our step-by-step guide. Stay warm and stylish all winter long with this fun DIY project.
I have a fun, quick, and easy tutorial for you today, how to make DIY  Hand Warmers!  These will come in super handy when we are at my son's soccer games at night.  Everyone makes fun of me as I lug my chair, 2 blankets, beanie, scarf, gloves, and parka onto the sidelines. (did I mention we live in San Diego, it's not that cold) Well, this year I'll have the addition of my hand warmers. My fabric came from a cotton shirt I found at a thrift store for $1.25, it's actually a really cute shirt but it's open shoulders which won't work for me this winter.  So I cut the sleeves off and turned them into something useful.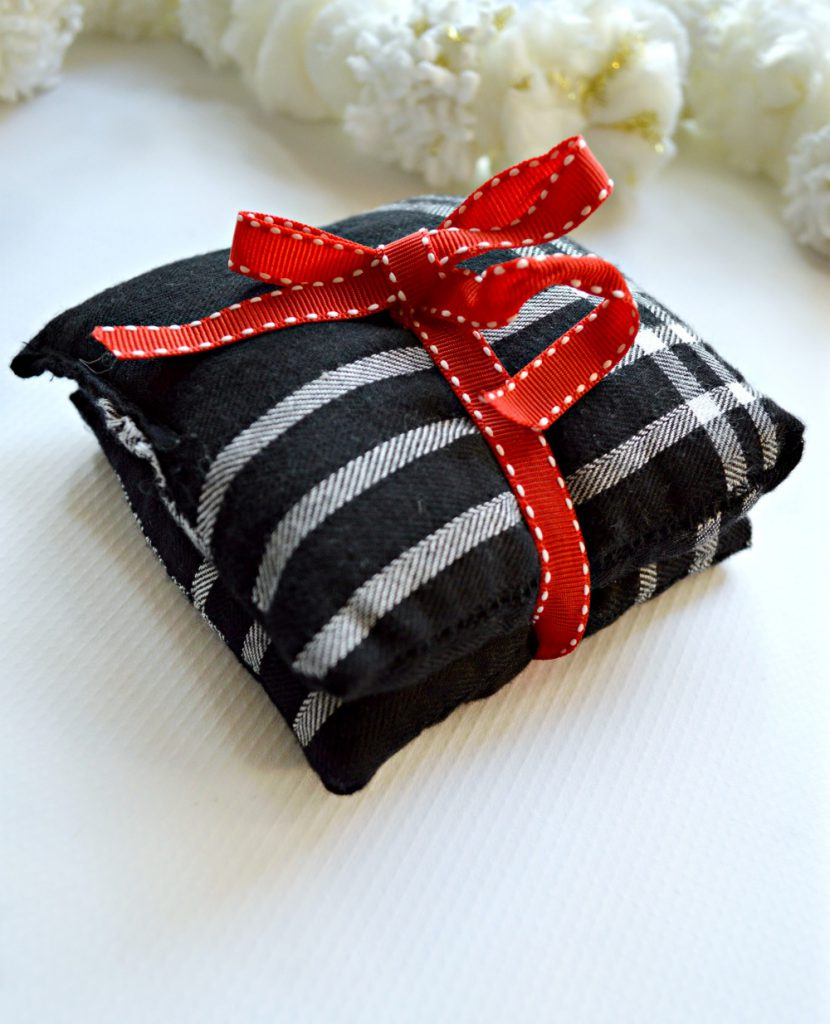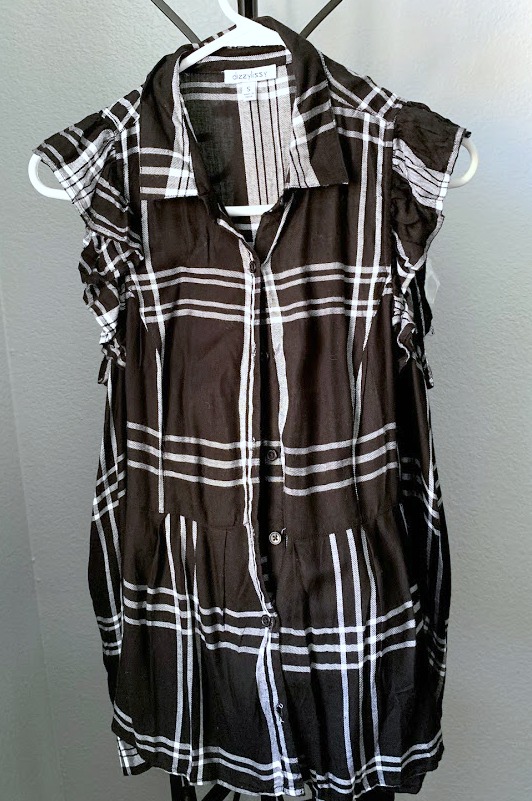 Affiliate links are listed below
Supplies:
Fabric cut into 4″ or 5″ squares (flannel works best for warmth)
If you can't find a thrifty shirt these flannel squares are perfect!
Sewing machine or Thread and Needle
Scissors
Measuring Tape
Rice (uncooked)
Funnel
I'm going to go through the tutorial as though you are just starting with 4 or 5-inch fabric squares.  With the shirt, I simply cut the sleeves off and cut them into 5-inch squares.  Hmmm, which is the dog, which is the blanket, Sophie is always in my business, always!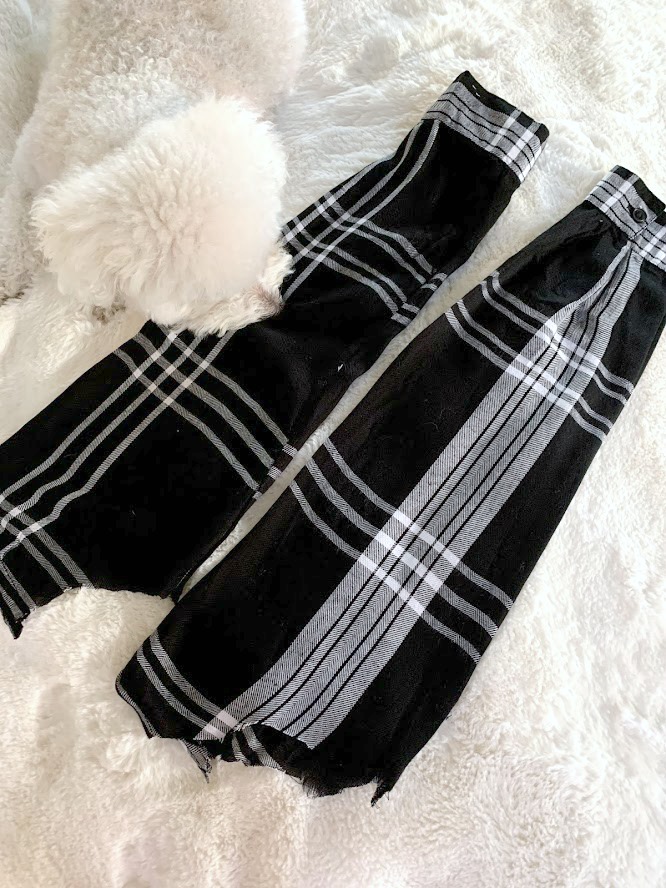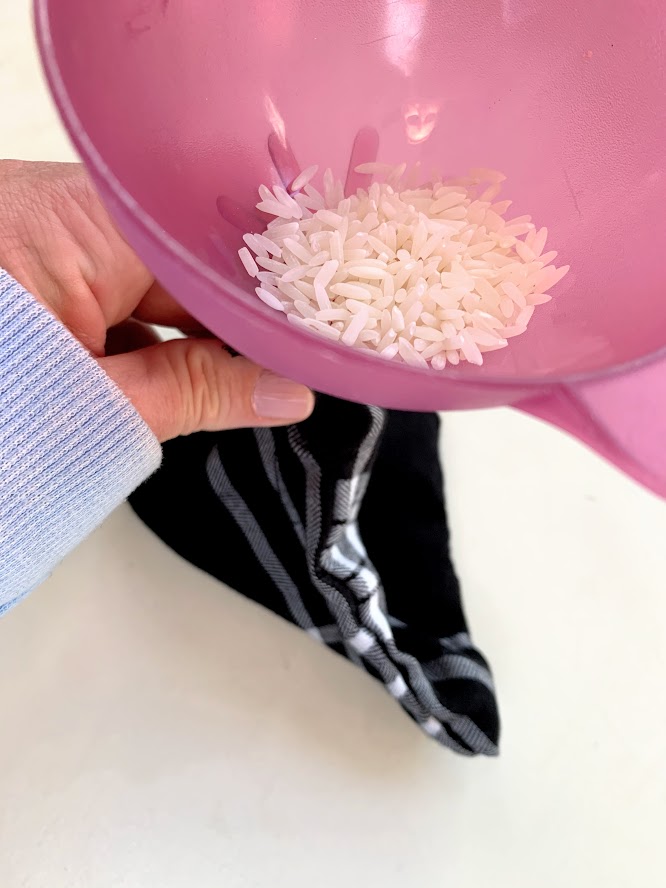 Directions:
1.  using fabric scissors, cut squares that are 4 or 5 inches you'll need two squares per hand warmer.
2. place two squares of fabric right sides together, using a 1/4 inch seam allowance, sew around all four sides leaving a 2-inch hole on one side.
3. Trim down the corners to eliminate some of the bulk.
4. Use the hole to turn the hand warmer right side out.
5. Using a funnel, fill the warmer 3/4 of the way up with rice.
6. Topstitch the hole closed.
7. Double-check for any gaps in your sewing to be sure the rice doesn't escape.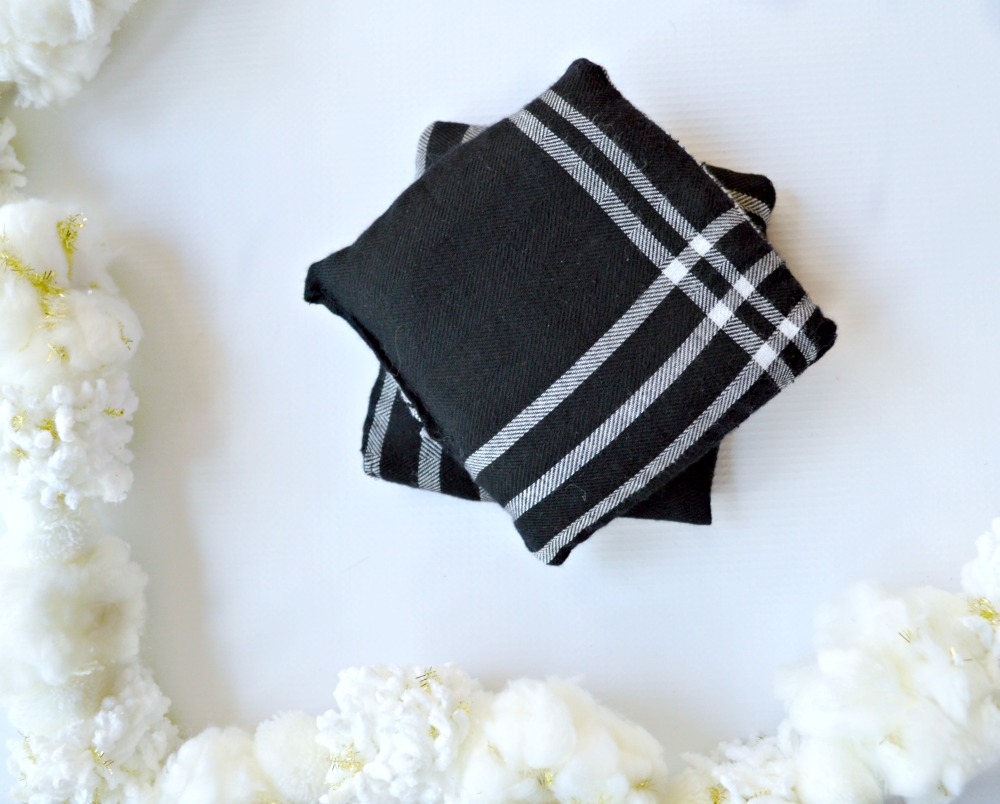 That's it, so easy! Before you head out the door, place the hand warmers in the microwave for about 30 seconds and stick it into your pocket. (Times will vary depending on your microwave, I would suggest warming them up in 15-second intervals) .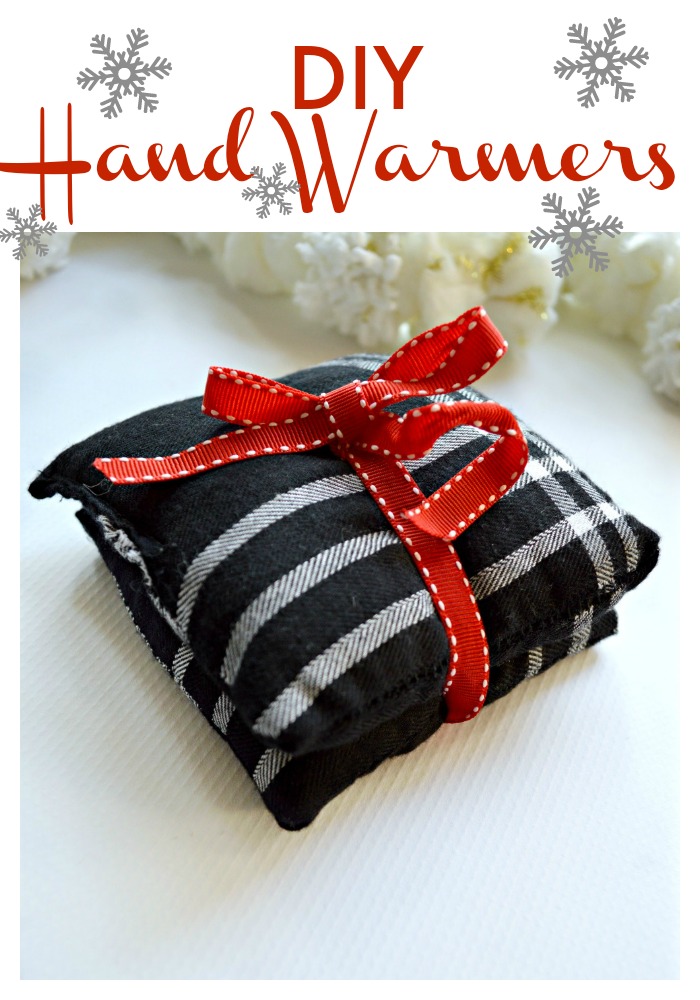 Have fun with these, you can buy the pre-made fabric squares or you can make them entirely from scraps, the possibilities are endless.
Time to check out what everyone made out of their thrift store finds this month!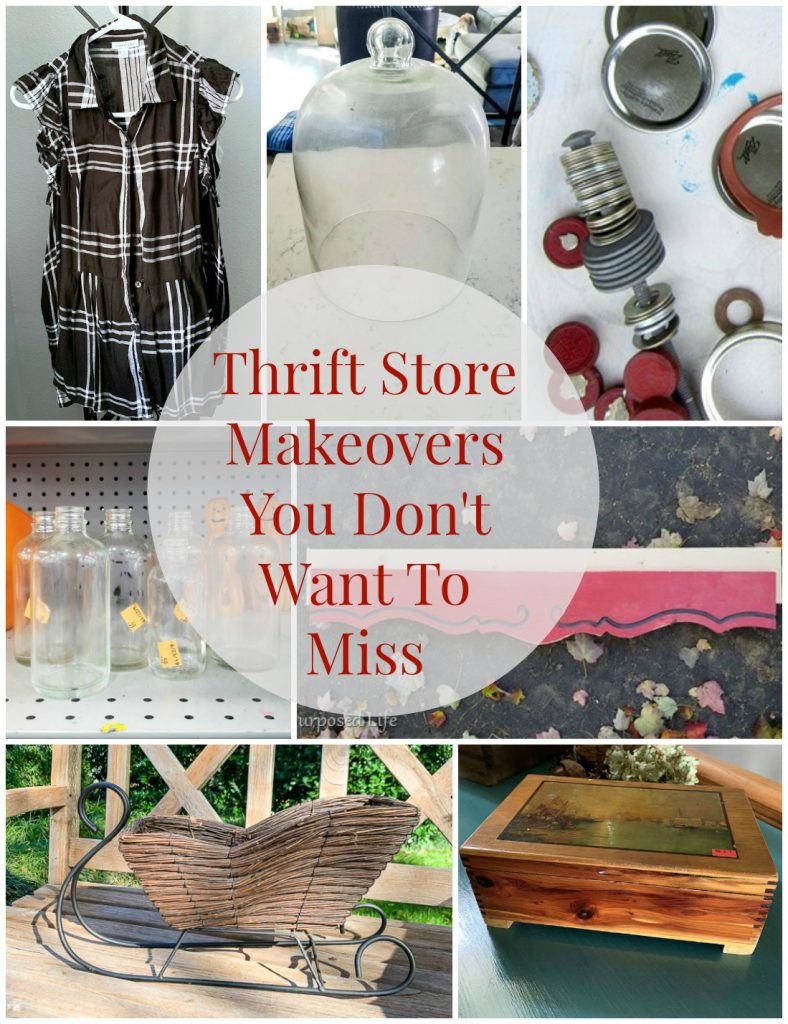 DIY Hand Warmers My Uncommon Slice of Suburbia
Christmas Vintage Wonderland Cloche Domestically Speaking
DIY Snowmen Ornaments Petticoat Junktion
DIY Amber Glass Bottles with a Twist Sadie Seasongoods
Christmas Stocking Shelf  My Repurposed Life
Christmas Sleigh Centerpiece Our Southern Home
Christmas Card Organizer House of Hawthornes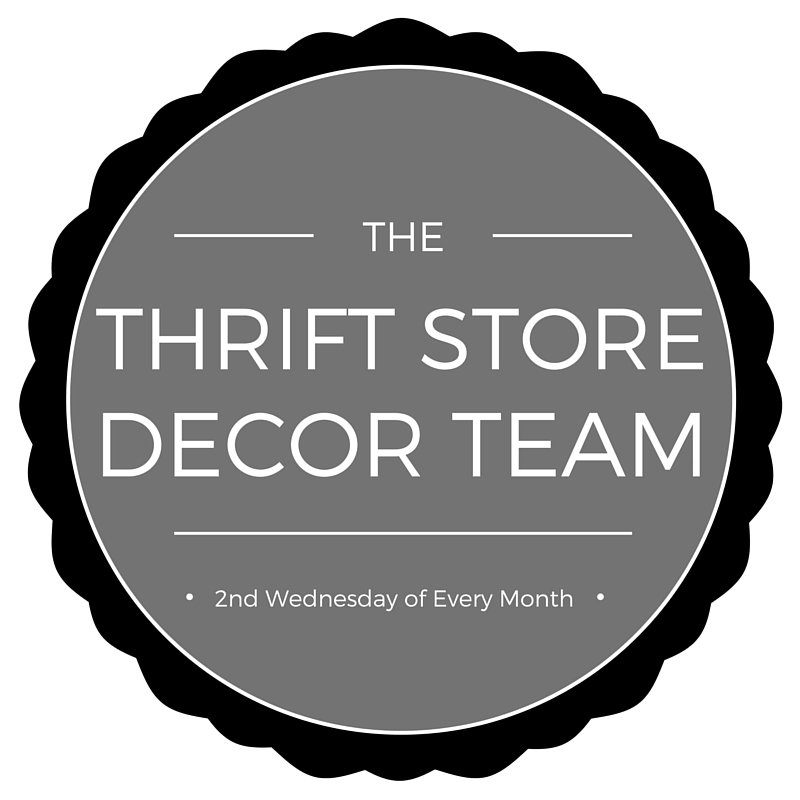 You can find more thrift store makeovers below, thanks so much for stopping in today!