China hutch decorated for Christmas
I did it, I took the plunge and started decorating for Christmas, I couldn't resist.  The kids are out of school all next week and they were begging for us to take out the decorations. Lucky for me, The Wreath Depot shipped me a beautiful wreath, perfect for our China Cabinet. So the decorations came down and I have to say I am pretty excited about it, this is the first time I have ever decorated before Thanksgiving.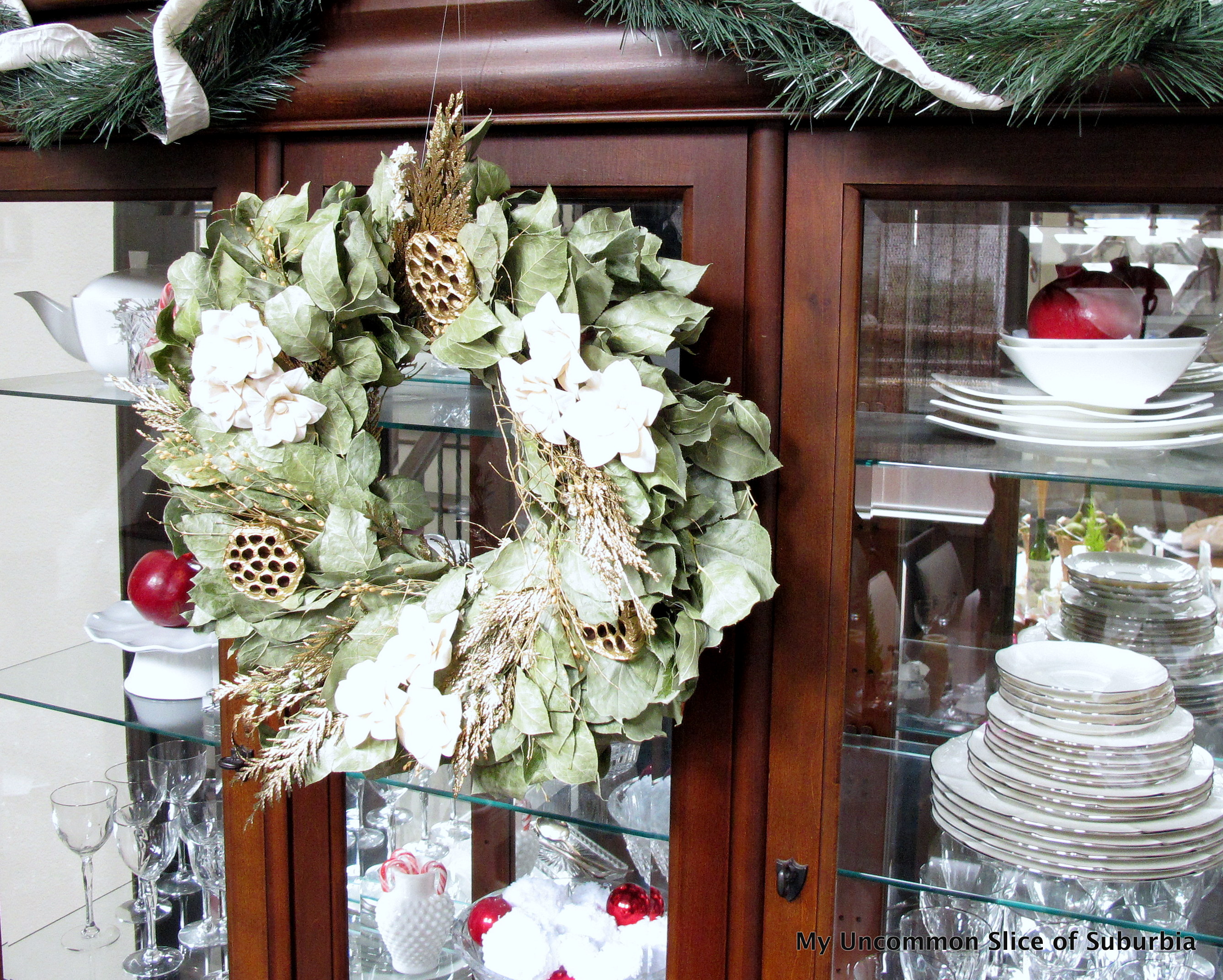 I picked the white dried christmas wreath for it's elegance. Amazingly beautiful in its simplicity, It really goes well with any interior and I especially love the White Larkspur.
Adding pops of red in the China Hutch was the perfect combination to really make the wreath stand out.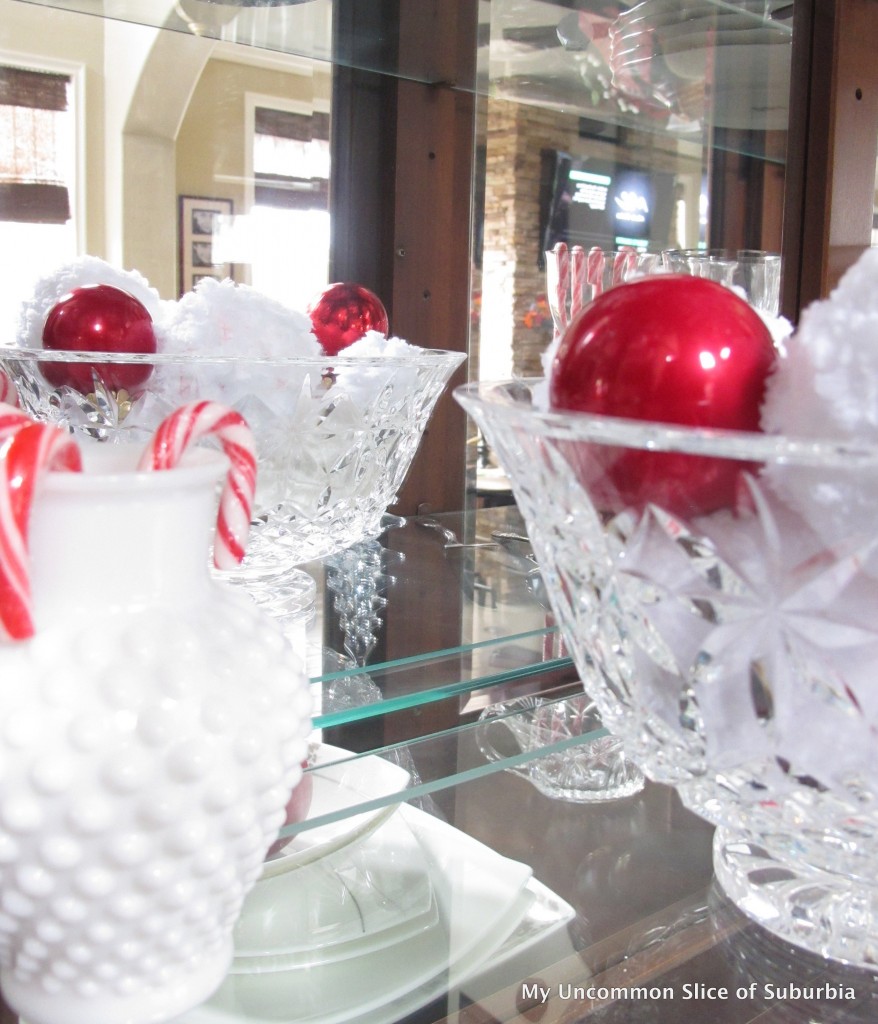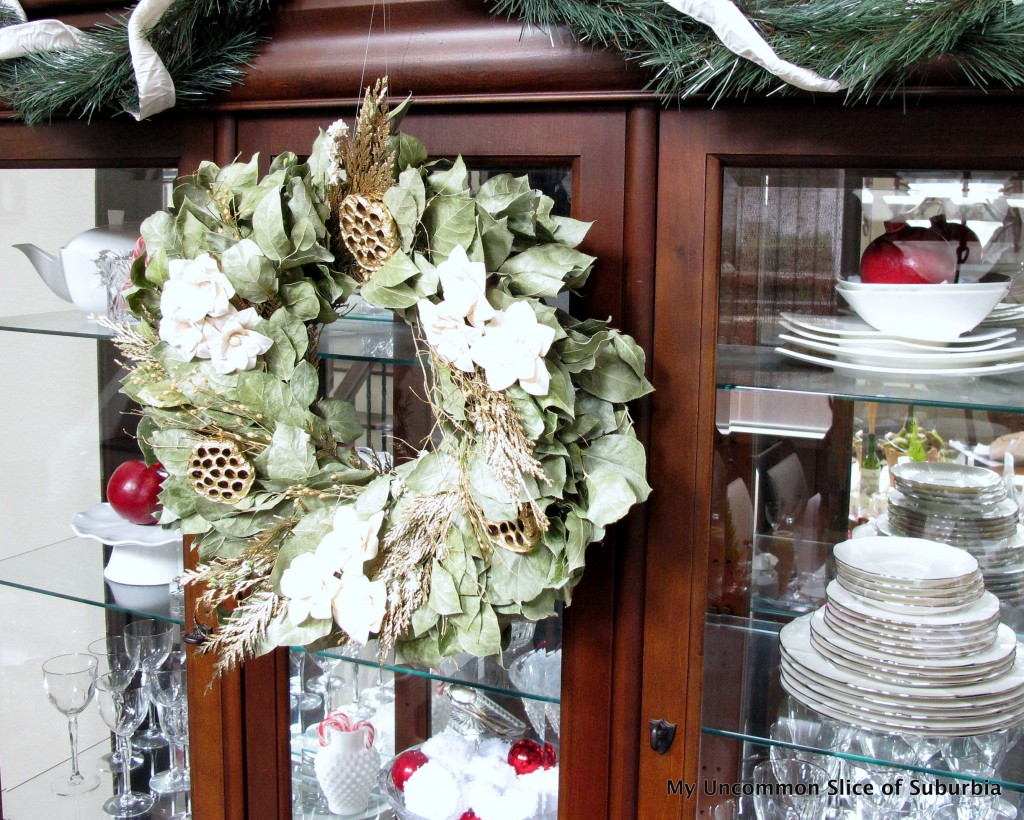 The Wreath Depot has so many beautiful wreaths for every season and occasion.  They are known for their full, shapely door wreaths that will add a very special touch to any home, inside or out.
I picked the artificial wreath so we can enjoy it for years to come but they also have a large selection of FRESH wreaths for every season.
Thanks so much for stopping in today!