25 Kitchen Cabinet Makeovers
~Hi Friends~
Today I am sharing 25 ways to makeover your kitchen cabinets on a budget over at Hometalk!  Everything from painting cabinets, creating open shelving, adding glass and using curtain finials for cabinet feet.  These transformations will save you a ton of money, who doesn't love that!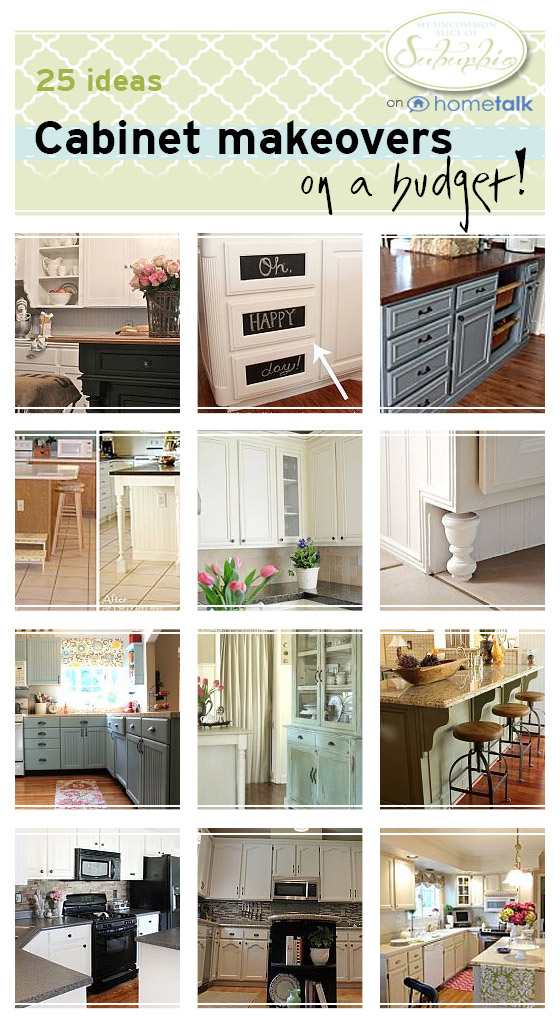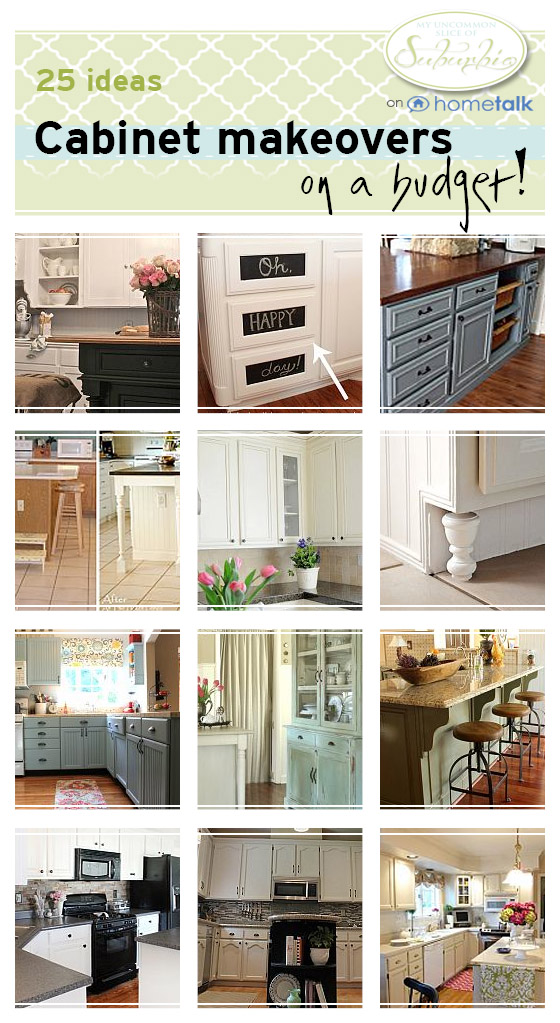 If you haven't heard of Hometalk, you are missing out! It is a wonderful community of people just like you and I who love all things home. From designers and contractors to bloggers and homeowners, Hometalk is a place where everyone can share projects, ask questions and come away with a ton of ideas!
Miriam is the brilliant director and is one of the sweetest people EVER!  Check it out and stop by their Facebook page, it is pretty awesome!
On a side note I wanted to help a sweet friend out.  White Lace Cottage had a techie issue with WordPress and lost her place on all the blogrolls. Having gone through this myself I know how heartbreaking it is.  You can find her on FB or re-add her URL to your your list, you wouldn't want to miss out on all the beauty she posts!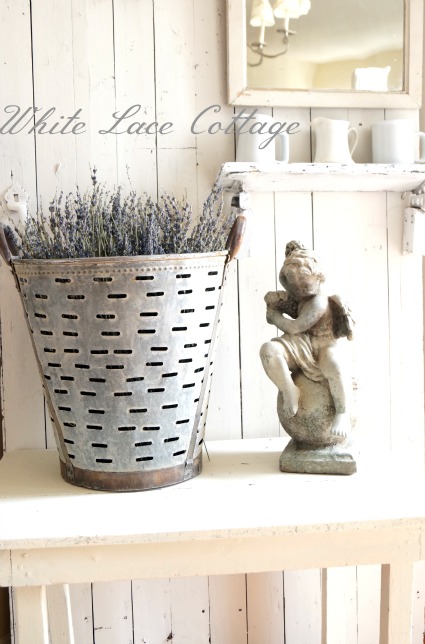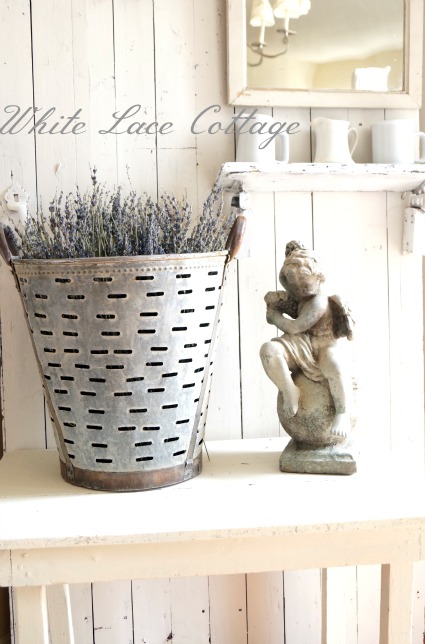 ~Have a fabulous day~