Rose and Lavender Bath Bomb Bars Recipe
Learn how to make these DIY Bath Bomb Bar recipe with this easy step-by-step tutorial. You'll be enjoying a relaxing bath in no time with the relaxing ingredients from Rose and Lavender essential oils!  Rose helps boost self-esteem and confidence which is perfect first thing in the morning.  Lavender is calming and soothing which can help with headaches and lighten your mood!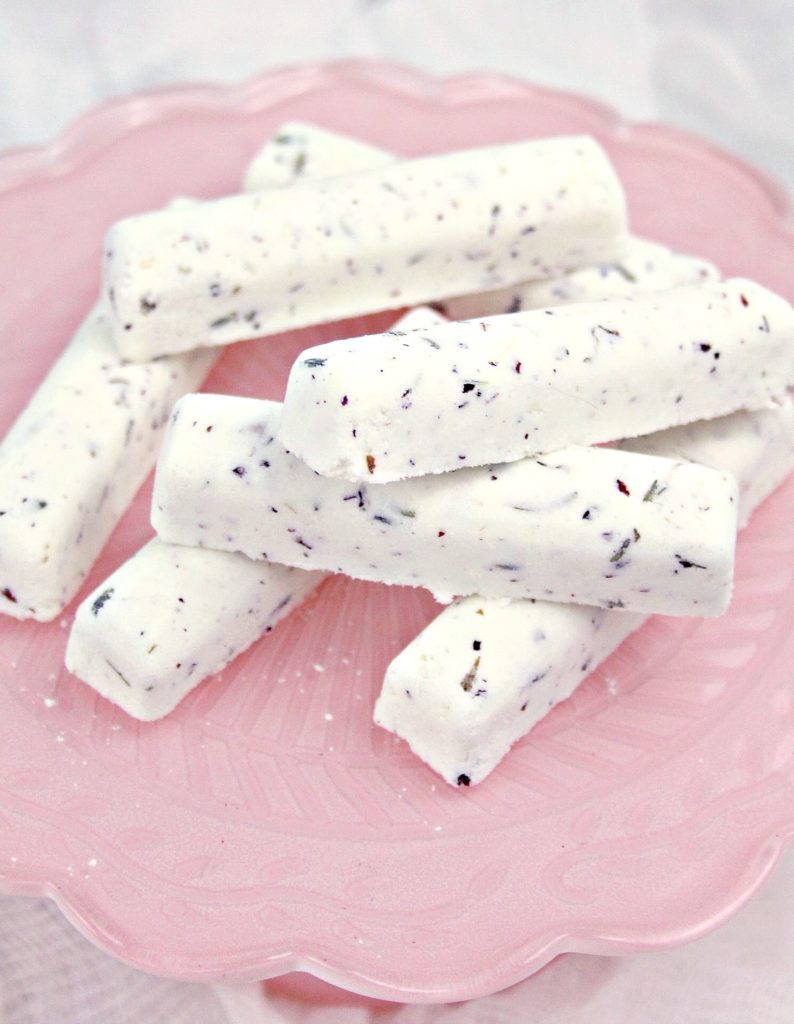 Supplies: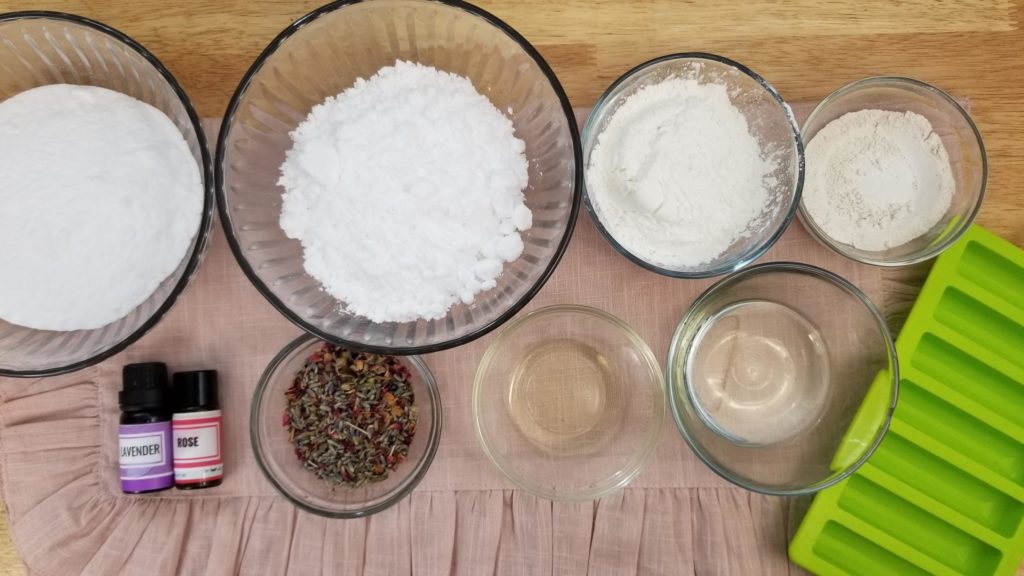 Affiliate Links listed below
2 cups baking soda
1 cup Citric Acid
1/4 cup cornstarch
1/4 cup white White Kaolin Clay
1/3 cup coconut oil
1 teaspoon Polysorbate80
10-20 drops Lavender essential oil
10-20 drops Rose essential oil
Dried roses or Flower Petals
Dried lavender (See above)
Spray bottle filled with rubbing alcohol
Silicone or plastic mold
1 large mixing bowl
Steps 1-5: In a large mixing bowl, add the baking soda, citric acid, white kaolin clay and cornstarch. Whisk dry ingredients together.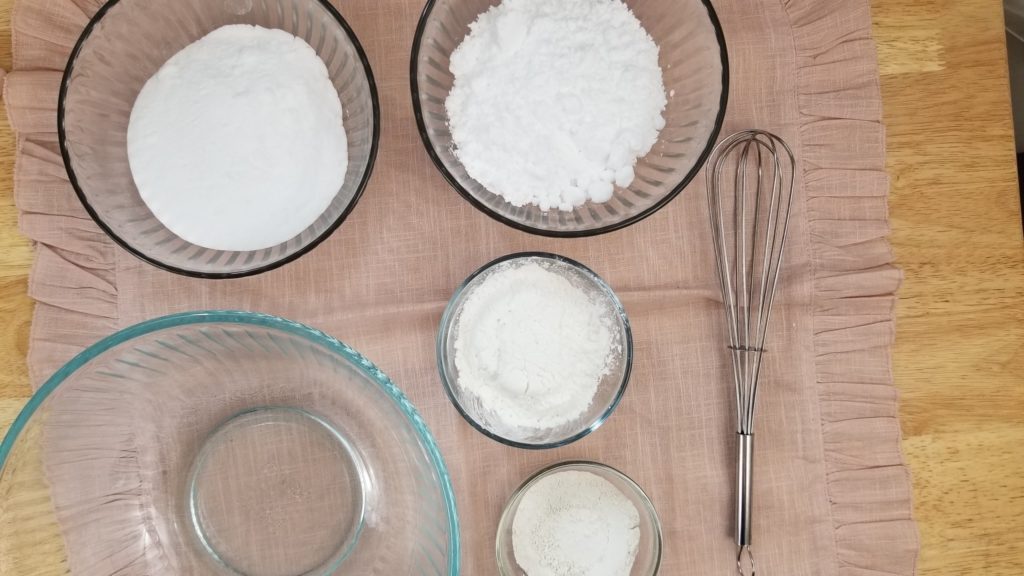 Step 6: Add the coconut oil. This binds all the ingredients together, so you bath bombs don't crumble when you touch them!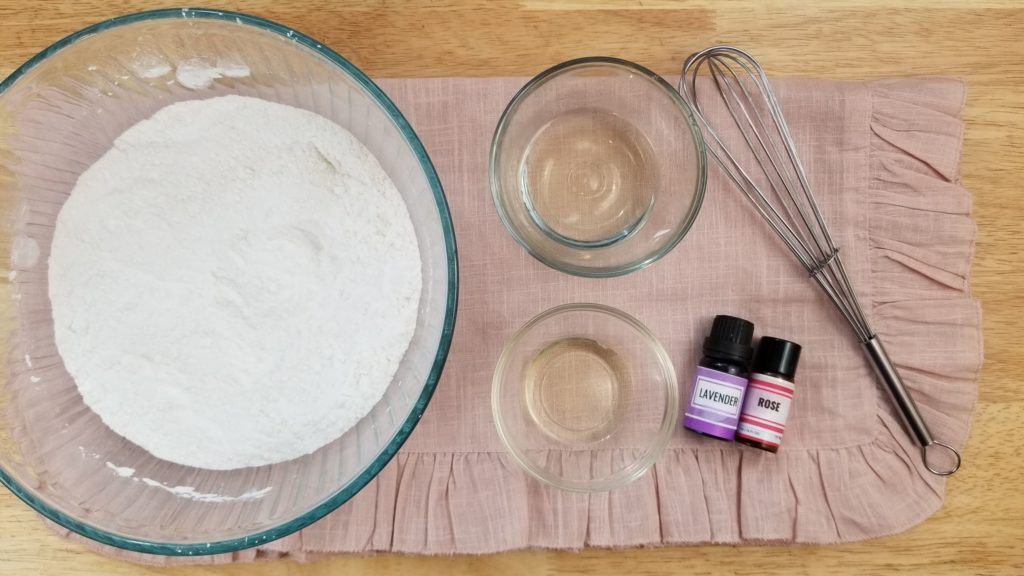 Step 7: Add the polysorbate 80. This helps the coconut oil disperse more evenly in your bath water, makes the bath bombs bubbly and prevents the mica from sticking to the side of the tub.
Steps 8-10: Add the rose and lavender essential oils. Mix all ingredients well. You may need to use your hands to break down any lumps and make sure everything is mixed in. The mixture is perfect when it holds together when you press it into your hands and feels like wet sand.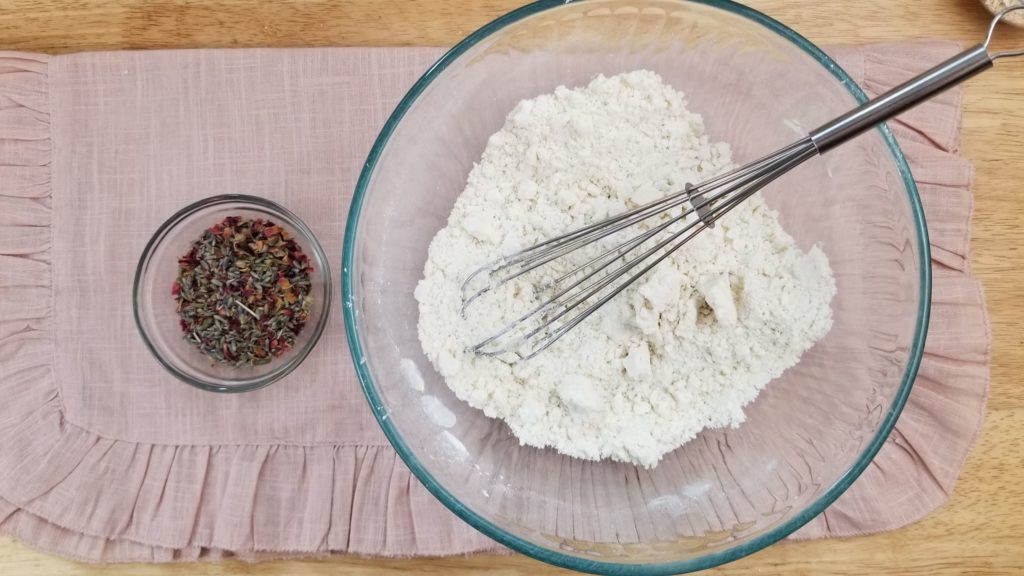 Steps 11-12: Add 1-2 tablespoons of the dried roses and lavender to the bath bomb mixture. Mix well.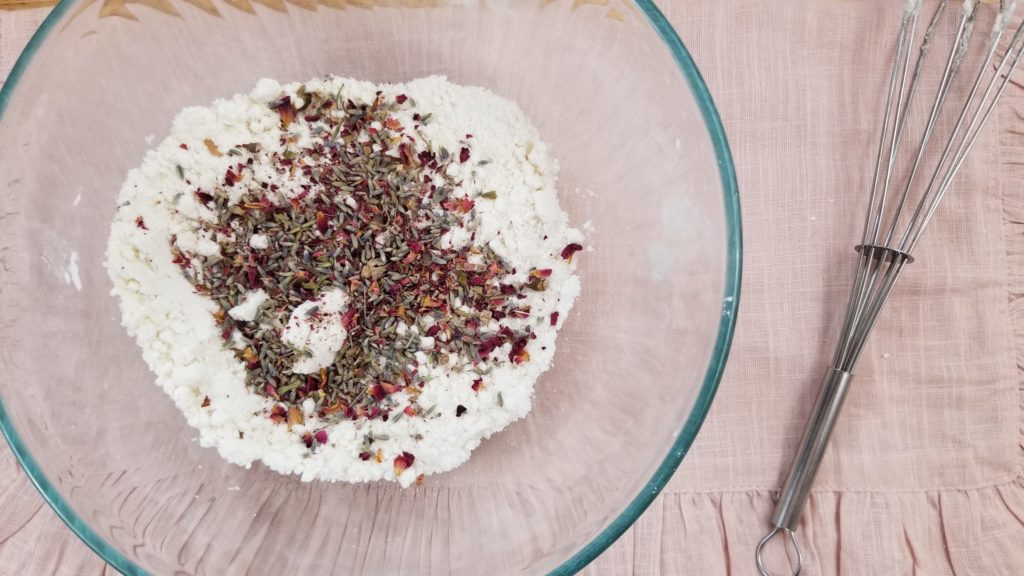 Steps 13-15: Add the mixture to the silicone or plastic mold. Press firmly. Fill to the top. Allow to dry at least 24-36 hours. To remove, gently pop the bars form the mold.  Store in an airtight container until ready to use. Drop 1-2 bars in a warm bath.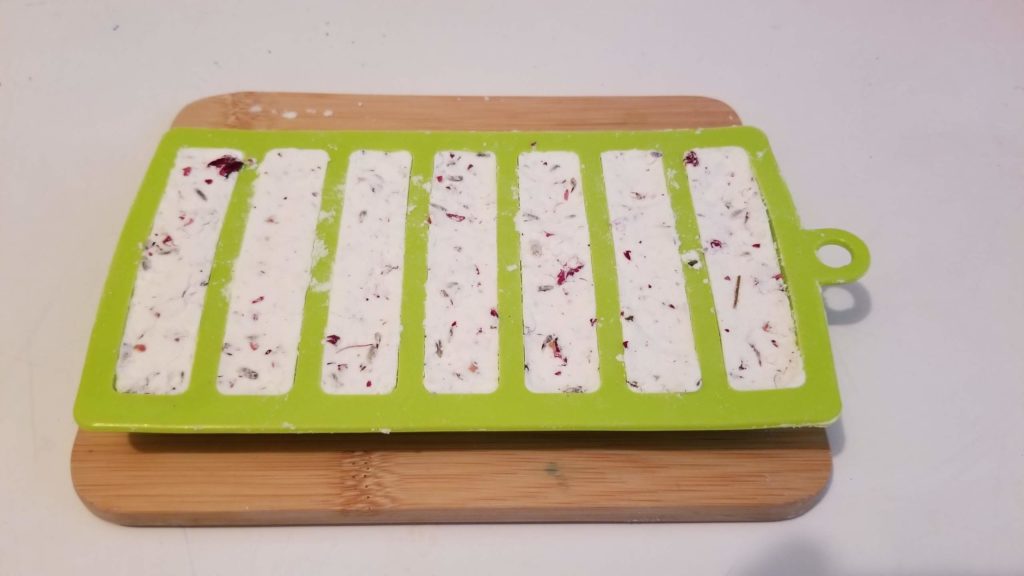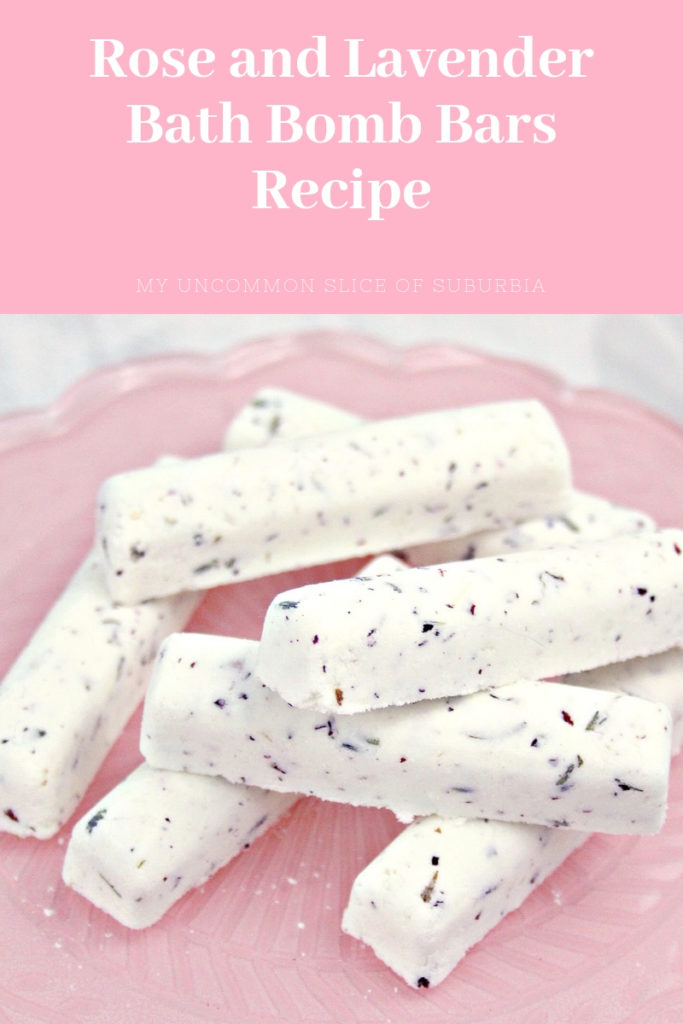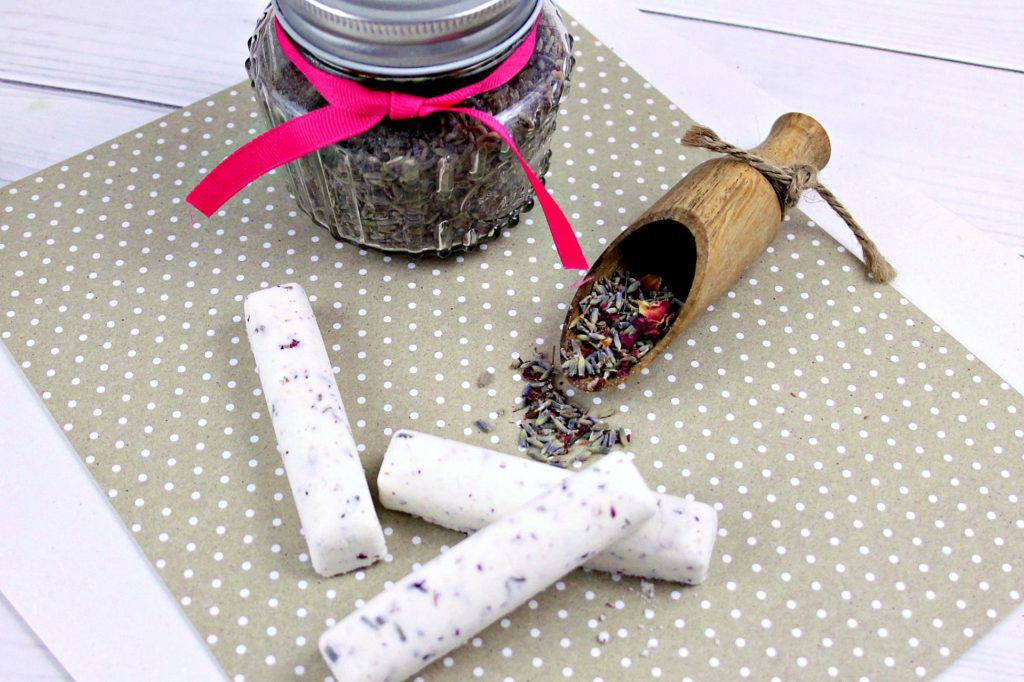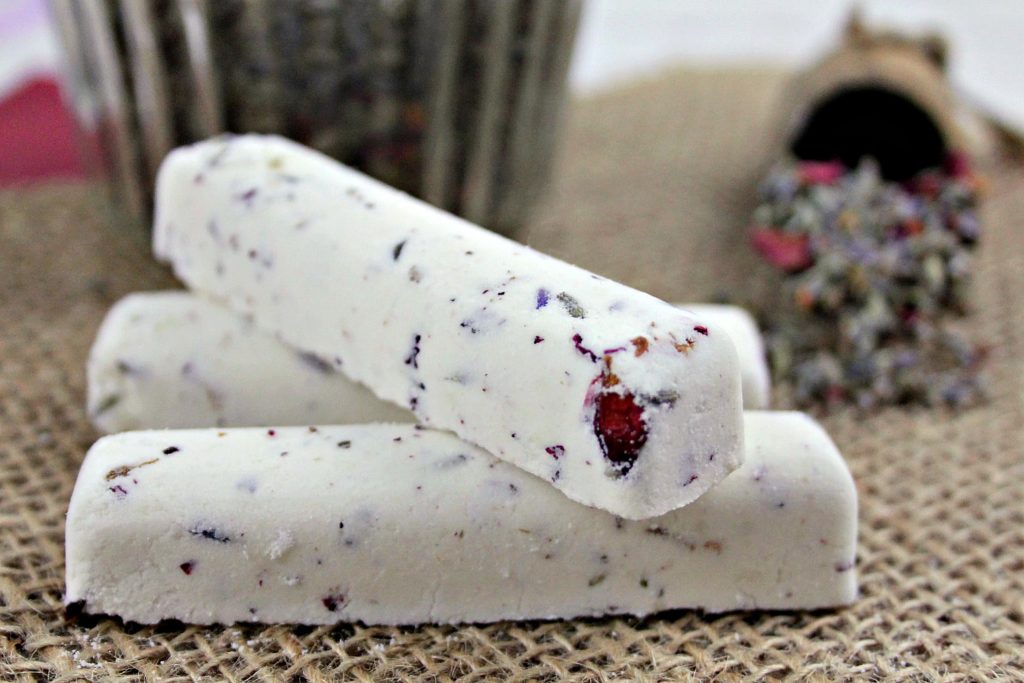 Bath bombs are really inexpensive to make and make great handmade gifts, who doesn't love a relaxing bubble bath with essential oils infused throughout the water!
For more ideas just click on the links below, thanks so much for stopping in today!