Meet Our Adopted Syrian Refugee Family
I'm excited to share with all of you that we have adopted a Syrian refugee family through Heart4Refugees here locally in San Diego. Watching the horrific and heartbreaking news and feeling so helpless I prayed that somehow our family could help. When we heard about this local organization we knew it was our calling.  Watching the millions of refugees that were forced to flee their homes and countries we couldn't sit back, we had to do something!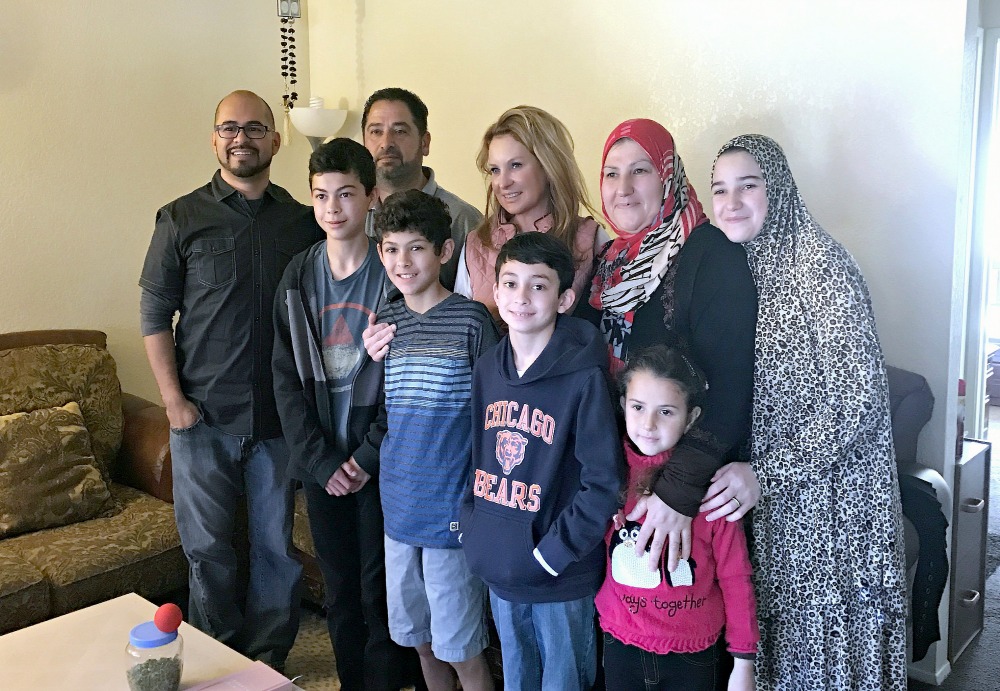 Pictured from left to right; my husband Ray, our three boys and their 5 year old daughter.  In the back row is the father, myself, mother and 12 year old daughter (not pictured are their three sons)
We started this process in early December and were honored to be placed with a  beautiful family of 7 living here in San Diego.  We had our first amazing meeting with them on Friday January 6th, we left with out hearts completely full but saddened by the hardships we knew that lay ahead of them.
The family fled Syria and ended up in Jordan before being placed here in San Diego about three months ago.  (They have no idea where they will be placed) They are so incredibly gracious and appreciative of the assistance they have received. We spent the afternoon together, they served us tea twice and talked about the meal they would be making on our next visit!  The mother and father humble, the 12 year old daughter funny and beautiful, the 5 year old, so sweet and shy, the 3 boys so incredibly grateful!  Their wants are small but I soon found out they must pay back each plane ticket, which is over a thousand dollars per ticket. They have no transportation, so simply picking up a jug of water and walking a few miles home is not easy. Jobs are difficult when you are trying to learn the English language. (They are all taking classes to learn English) We will be working with the family to help find jobs, help with debt, help with necessities, show them that they are safe, welcomed, and loved and most importantly build a friendship.  
We have started a Go Fund Me account to help get them transitioned here in San Diego.  You can read all about our short term and long term goals by clicking the link below.  Next week we will be delivering 2 brand new mattress, cleaning supplies, sheets, twin bed with storage and starting them on a water delivery service.
If you have any questions at all, please ask, I am happy to help. If I don't have the answer I will ask.  If you are wondering what the vetting process look like for the arriving refugees…. here is a flowchart from the U.S Committee for Refugees and Immigrants that explains the process.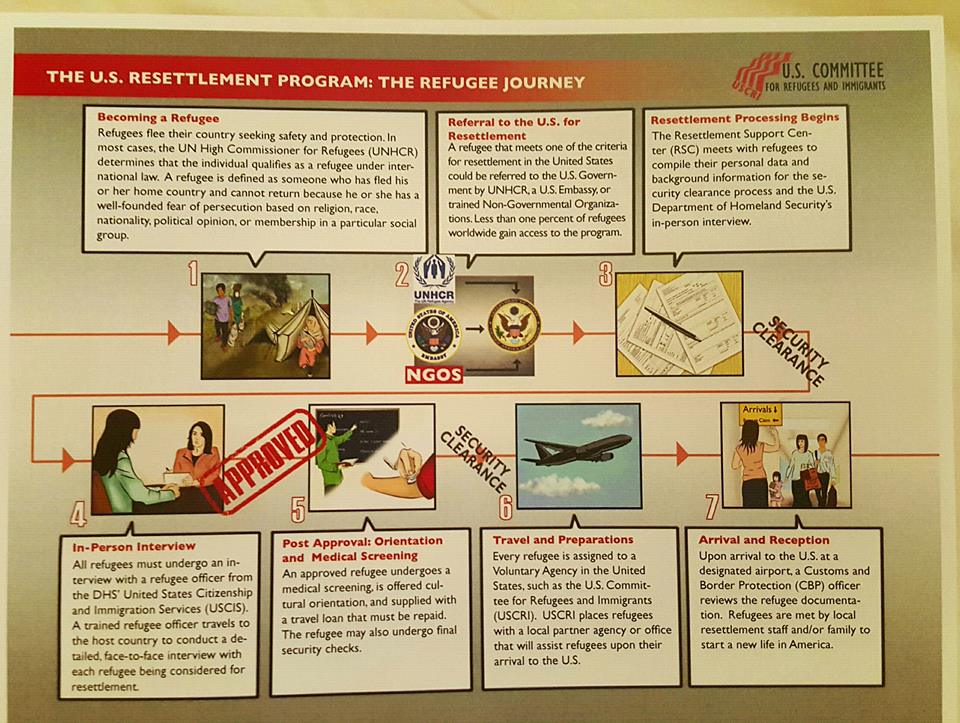 Thank you so much we have been completely overwhelmed by everyone's generosity, empathy and support for this beautiful family!
Love-
Ray, Kristin, Jordan, Nathan and Grayson