Hanging Succulent Burlap Planter
I had the sewing machine out a little while ago and decided to make some hanging succulent burlap planters.  I love natural and rustic textures and knew the jute webbing would come in super handy for this easy project!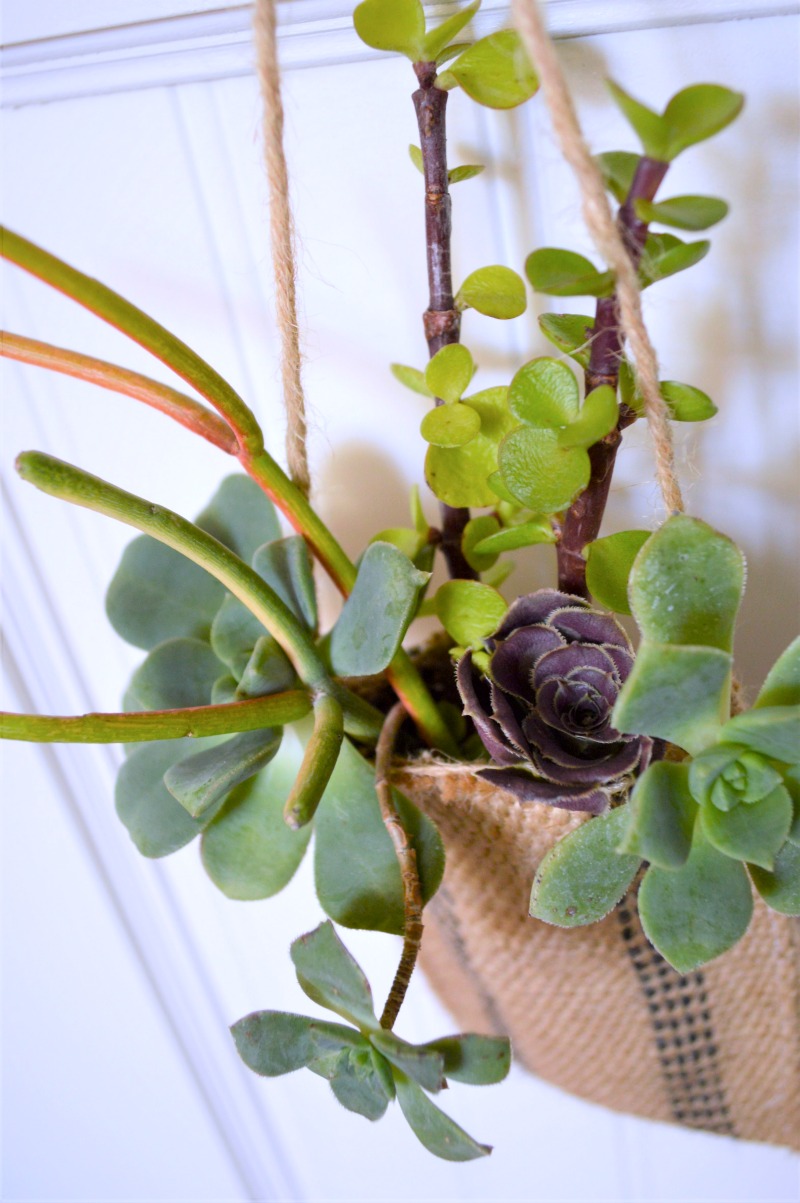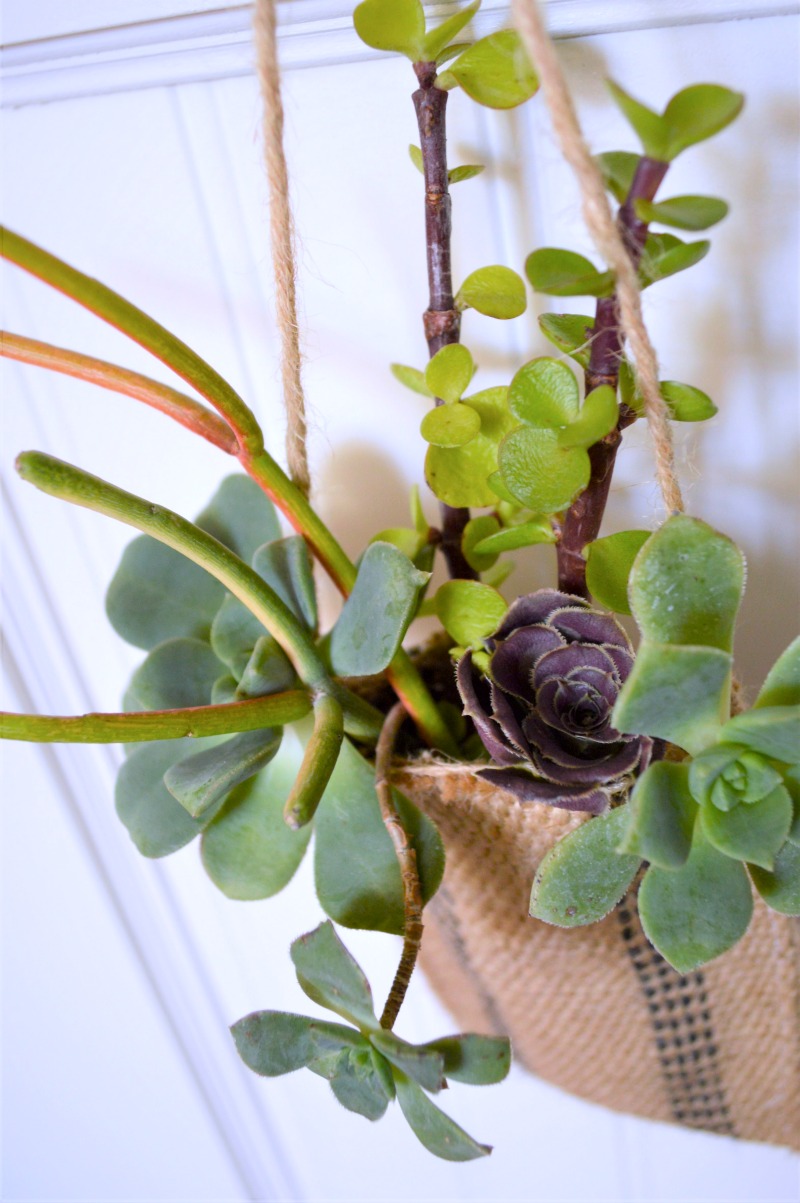 Supplies:
Burlap or Jute Webbing

Scissors

Heavy Duty Thread
Twine
Small Decorative River Rock

Dirt
Succulents
Directions:
The webbing is is 3 1/2 inches wide and  perfect for this project, If you are looking for something larger you will have to go with regular burlap and make your cuts accordingly.
Decide how long you want the planter to be and cut the webbing based on the size you want.  My planter is 9 inches in length so I cut a 18 inch strip.
Fold burlap piece in half
Sew the side seams together
Add the twine on each side and sew them in place
Place the gravel at the bottom of the holder, about 1/3 full followed by the potting soil to fill the holder about 1/2 way up.
Add sprigs of succulents and hang where it can get a few hours of sunlight each day.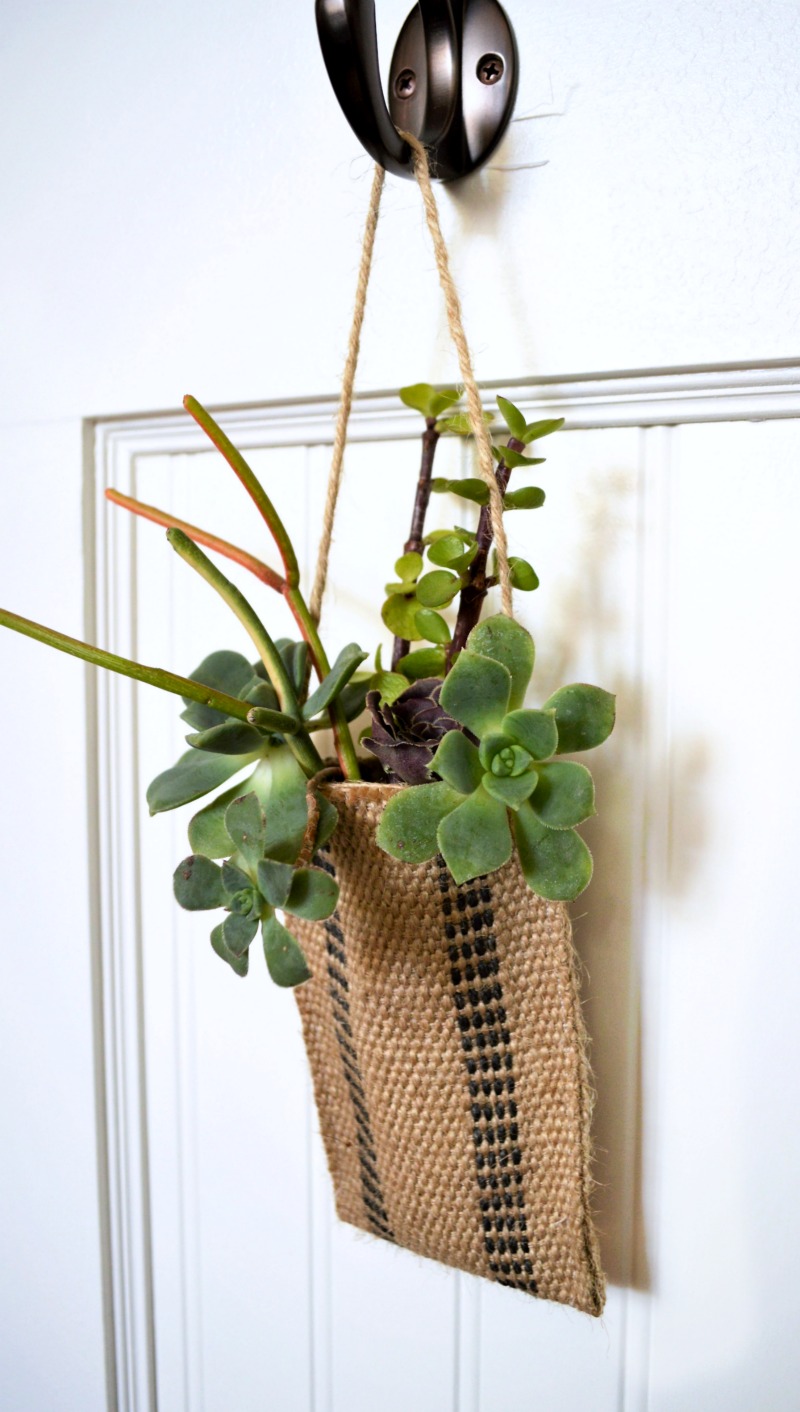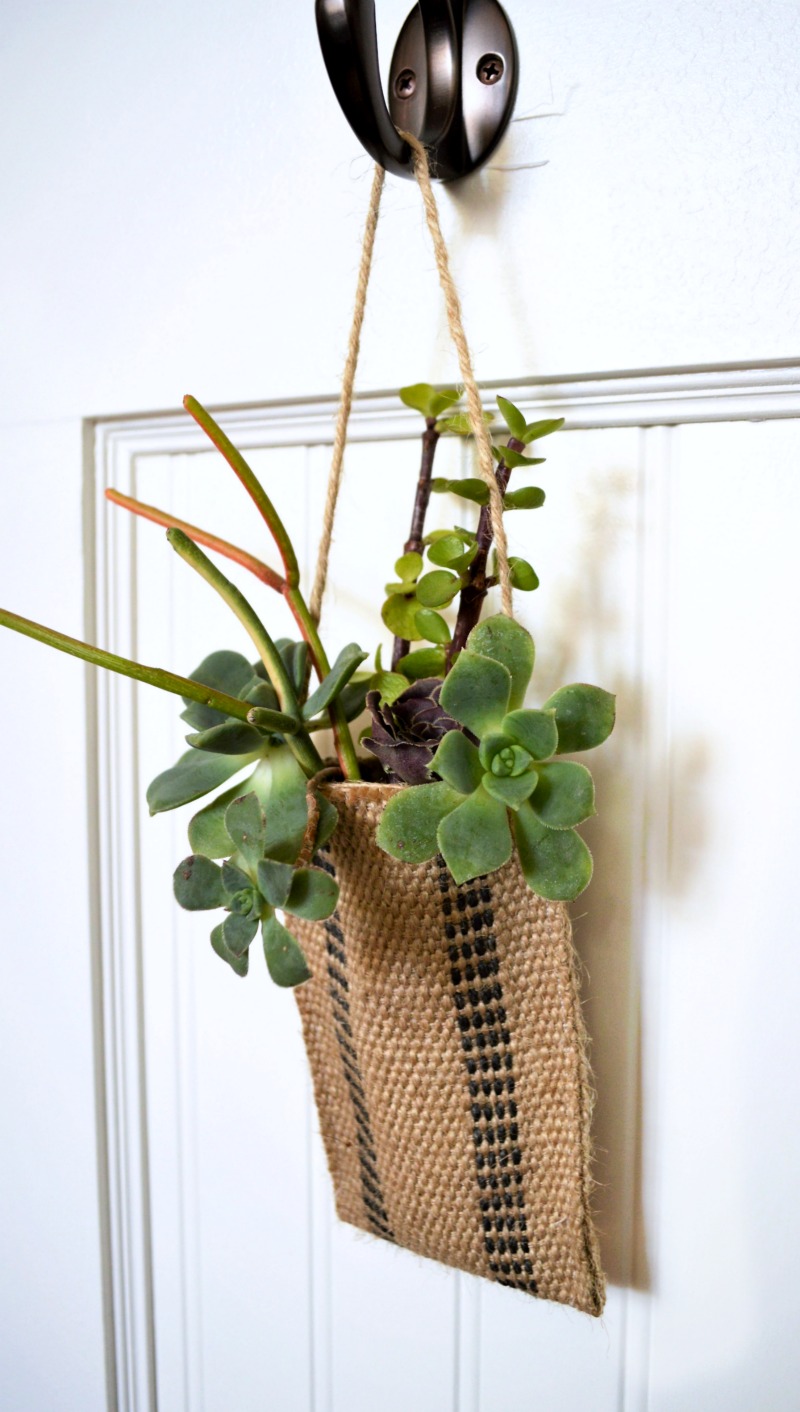 This took me about 10 minutes, from here you could add so much more to the bag.  Think embellishing with stamps, stencils, a mini front pocket, get creative and have fun with it!