This recipe for easy lemon chicken is unbelievably flavorful and super quick to make!  A huge bonus is our whole family gobbles it up with no leftovers!  It is so nice that all three of my boys will ALMOST eat anything I make, this is a HUGE accomplishment in our house!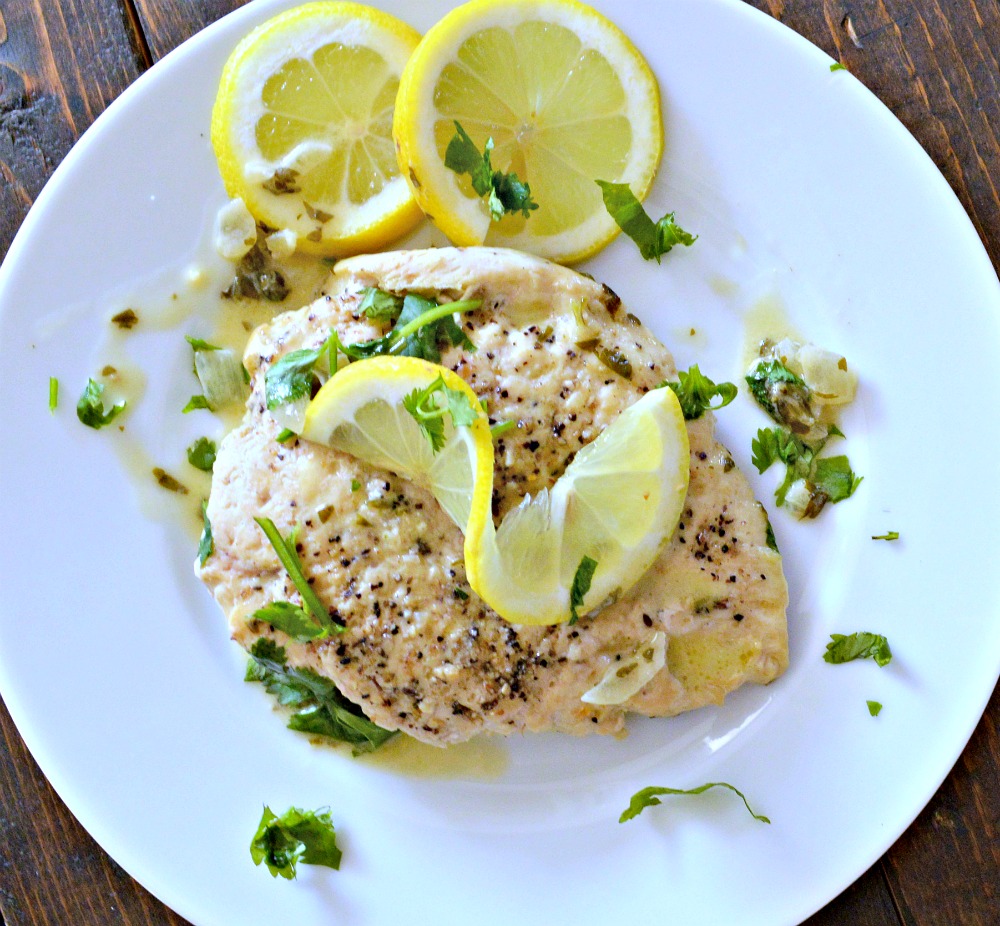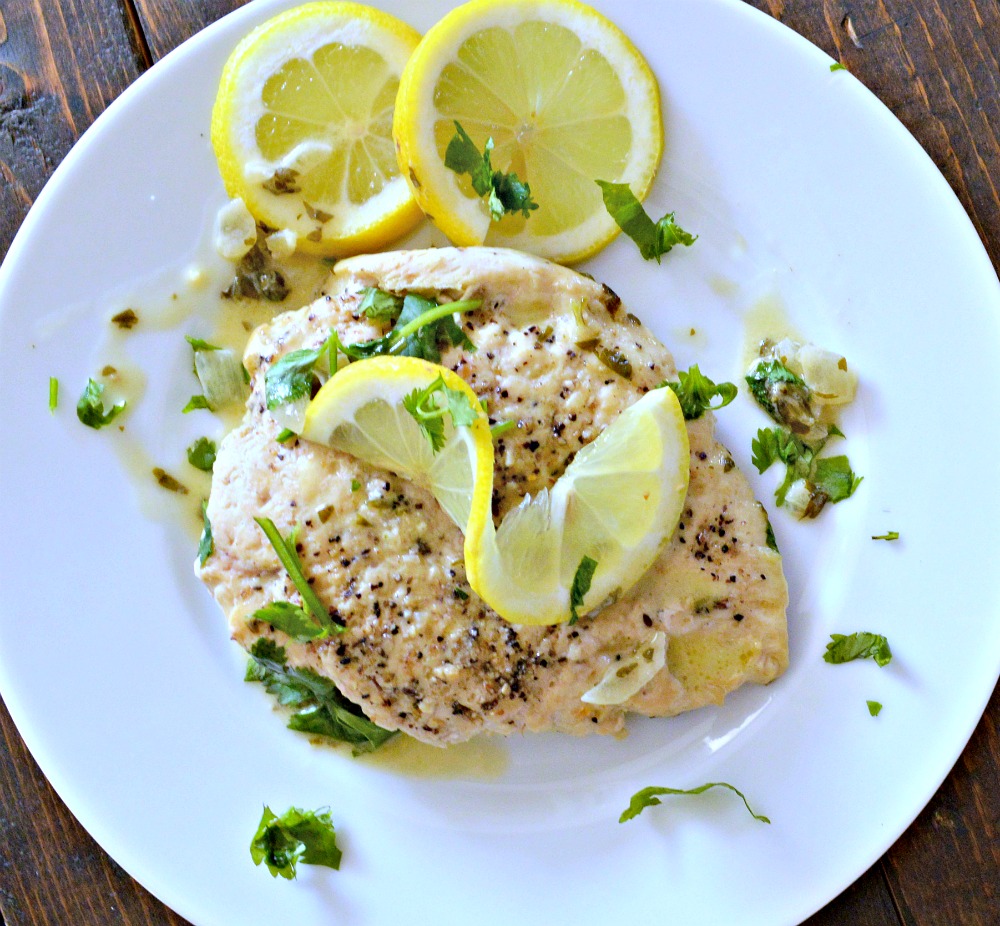 Ingredients
4 skinned and boned chicken breasts (about 1 1/2 lb.)
1 teaspoon steak seasoning
1/2 cup all-purpose flour
4 tablespoons butter, divided
2 tablespoons olive oil, divided
1/4 cup chopped fresh flat-leaf parsley
Garnish: lemon slices and parsley
Preparation
1. Place the chicken between 2 sheets of heavy-duty plastic wrap or freezer paper. Using a meat mallet flatten to 1/4-inch thickness. Sprinkle chicken with steak seasoning and dredge the chicken in flour, shaking off excess.
2. Melt 1 Tbsp. butter with 1 Tbsp. olive oil in a large nonstick skillet over medium-high heat. Cook the chicken for 3 minutes on each side or until golden brown and done. (you will most likely have to do this in stages) Transfer chicken to a warm platter, keeping the chicken warm. Repeat making sure to add another 1 Tbsp. butter and 1 Tbsp.  olive oil.  Place second batch of chicken aside with the first batch.
3. Add broth and lemon juice to skillet, and cook until sauce is slightly thickened.
4. Remove skillet from heat, add remaining 2 Tbsp. butter, stir until butter melts. Pour sauce over the chicken or if your pan is large enough, add the chicken to the pan.  Sprinkle parsley over the top of the chicken and garnish with lemon slices. Serve immediately.
Note:  It seems my family is always trying to scoop up the last of the sauce so I recently have started doubling the sauce but that is a personal choice.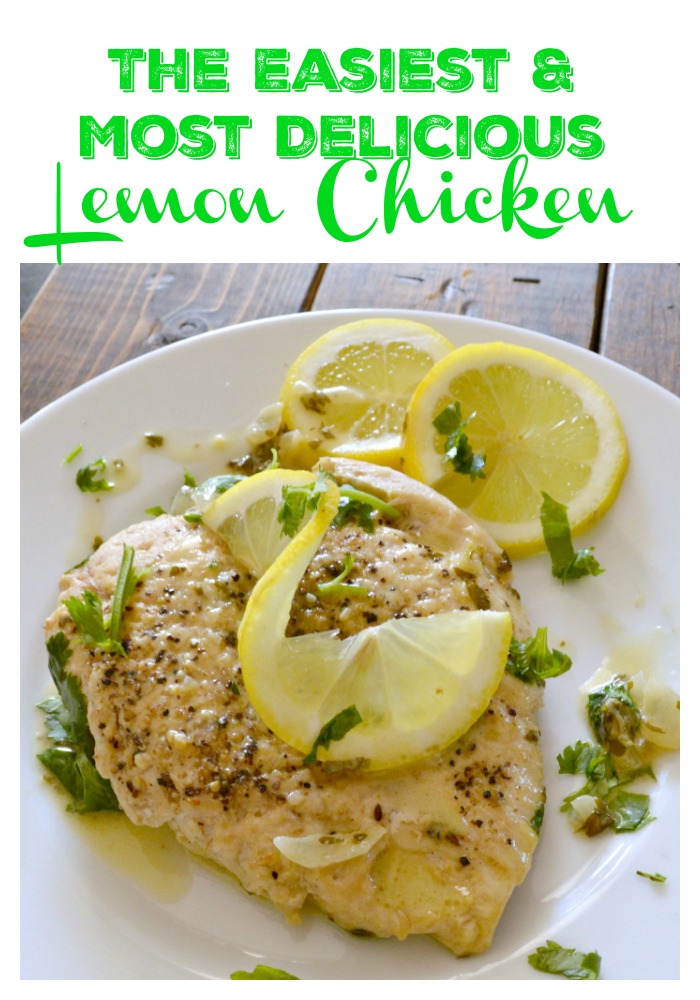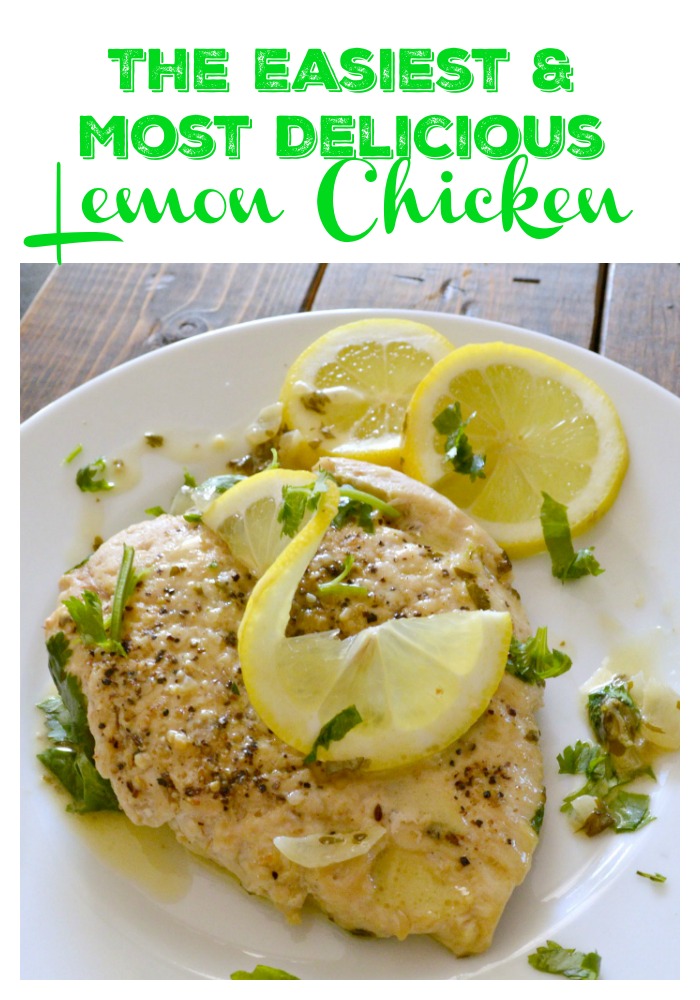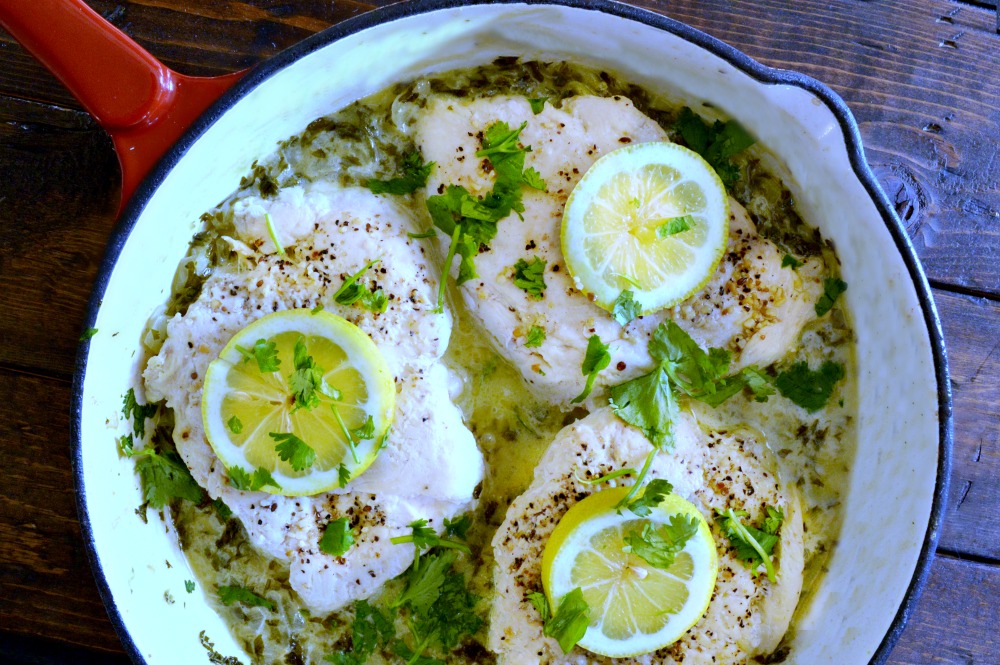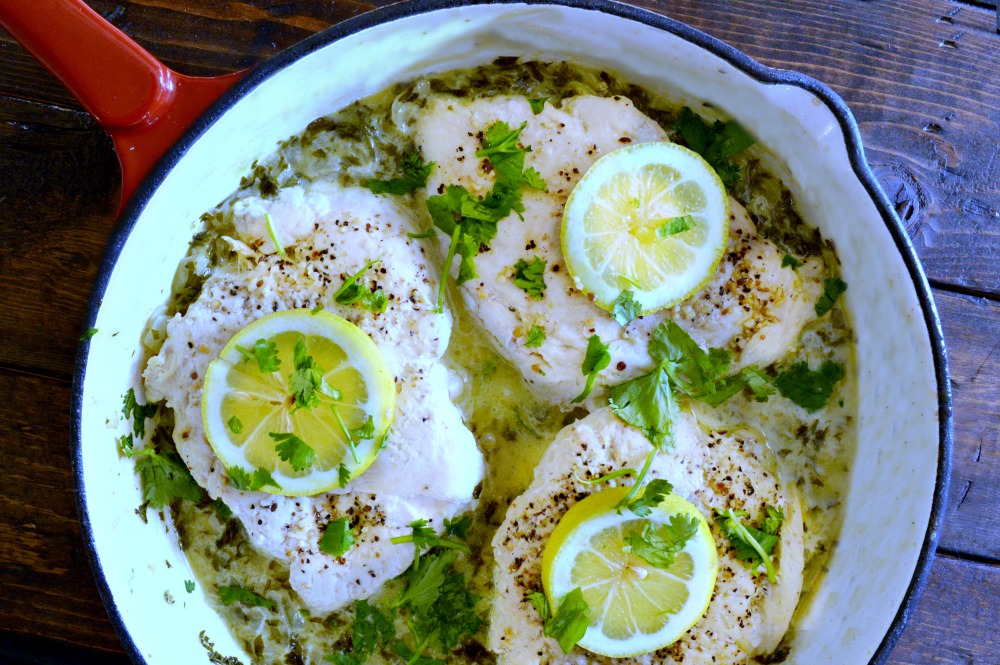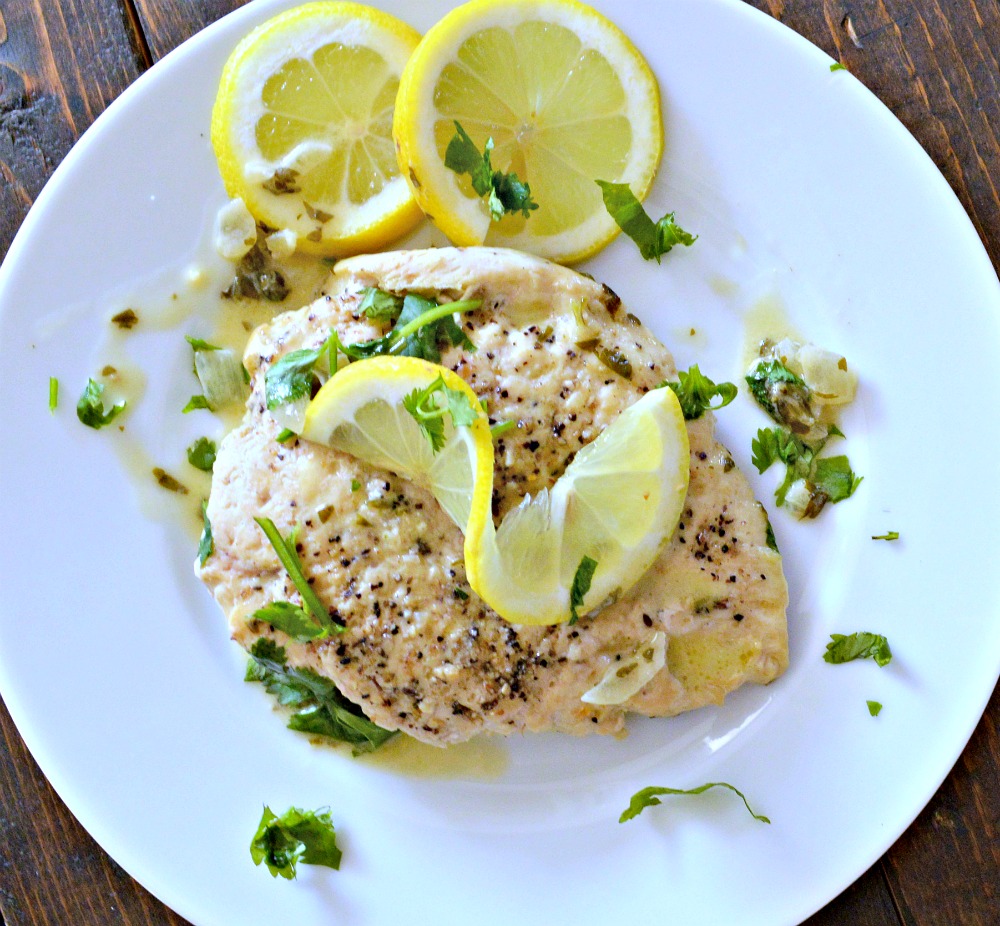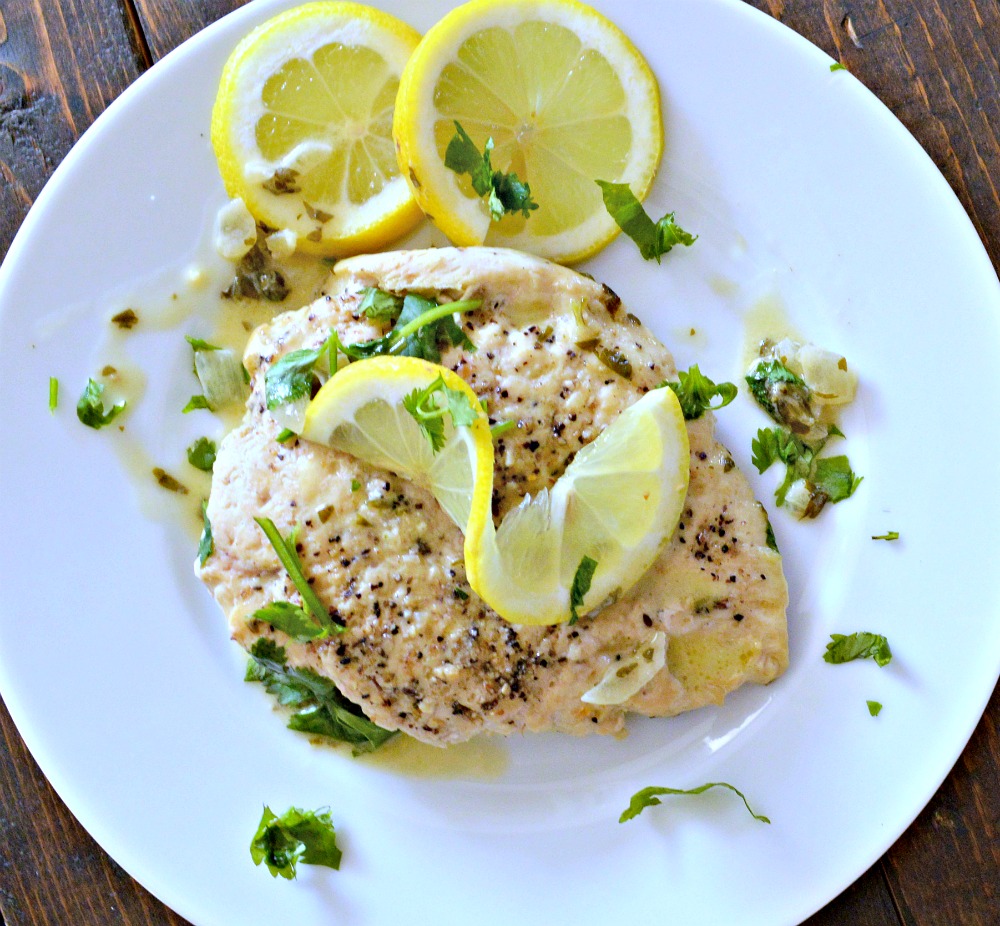 This goes perfectly with a side of couscous and a asparagus!  The asparagus is super yummy dredged in the sauce as well.  
I love how simple this is and most of the ingredients we usually have at home.  This makes for the perfect summer light meal that everyone will enjoy!