Orange Creamsicle Whipped Soap "Milkshake" Recipe
Talk about making bath or shower time fun for the kids, these Orange Creamsicle Whipped Soap "Milkshakes" are sure to be a huge hit!  They actually look edible, complete with the whip cream topping and doughnut bath bombs!   Just to give a fair warning that even though these milkshakes look real, they are actually soap and you can not eat them so make sure the kiddos know!
The Doughnuts are actually bath bombs that I made, I'll be sharing the recipe and process for that soon.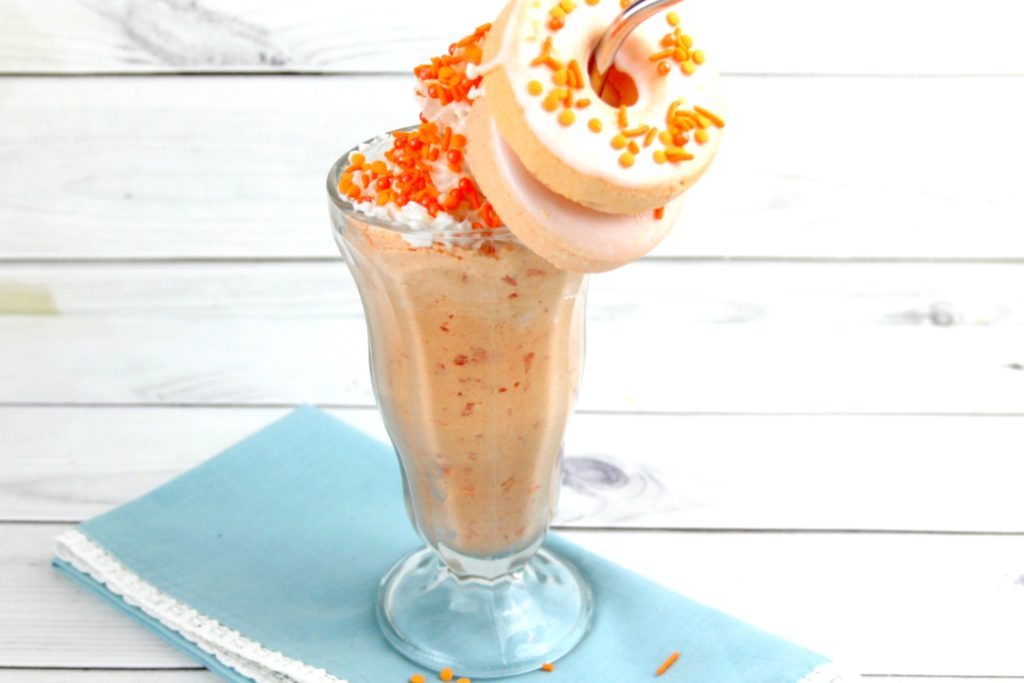 Note: You'll make this soap in two parts.  First, you make the milkshake base followed by the whipped topping.
Supplies: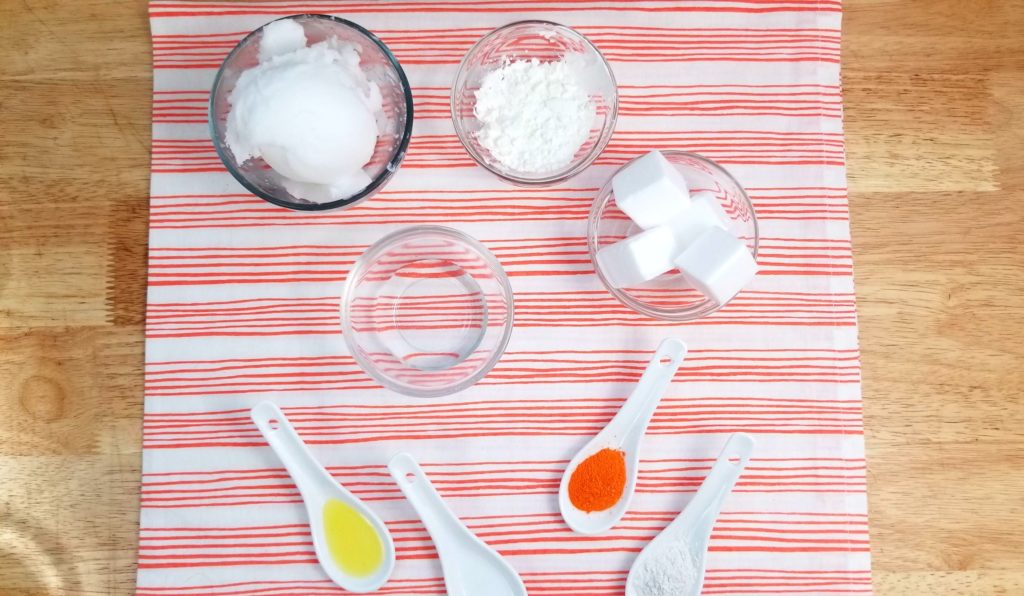 Affiliate links listed below for your convenience.
2 cups Whipped Soap Base
2 tablespoons liquid Vegetable Glycerin
2 tablespoons cornstarch
8 cubes of  Goats Milk Glycerine Soap Base
1 1/2 tablespoons of Shea butter
1 1/2 teaspoons Orange cream fragrance oil
1 tablespoon orange Mica Powder
1/2 tablespoon white mica powder (see above)
2 teaspoons white or orange sprinkles
Ice cream glass
1 large piping bag
1 small piping bag
1 large and 1 small piping tip
Scissors
Step 1: In a medium size microwave container, add 6 cubes of the goats milk soap. Heat in 30 second bursts until soap is completely melted.
Steps 2-5: Add 1 tablespoon Shea butter, 1 teaspoon scented oil and orange mica colorant to the bowl. Mix together.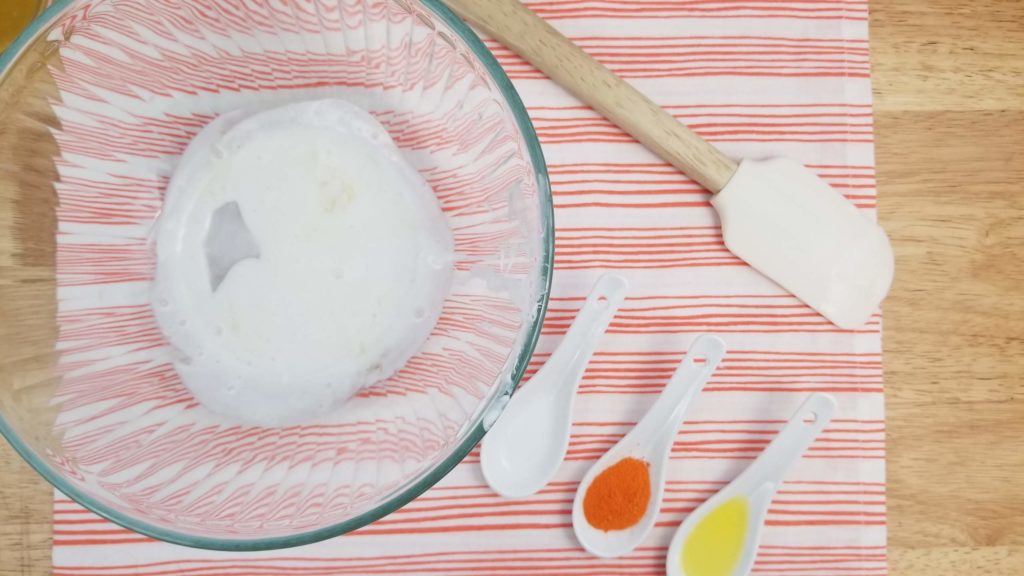 Steps 6-8: Add 1 1/2 cups of the whipped soap base and mix on low with a hand or stand mixer for 30 seconds to 1 minute. Continue to mix on low as you add in your liquid glycerin. Slowly add the cornstarch and continue to mix until cornstarch is fully incorporated. Mix on high until mixture begins to thicken and is light and fluffy, much like frosting.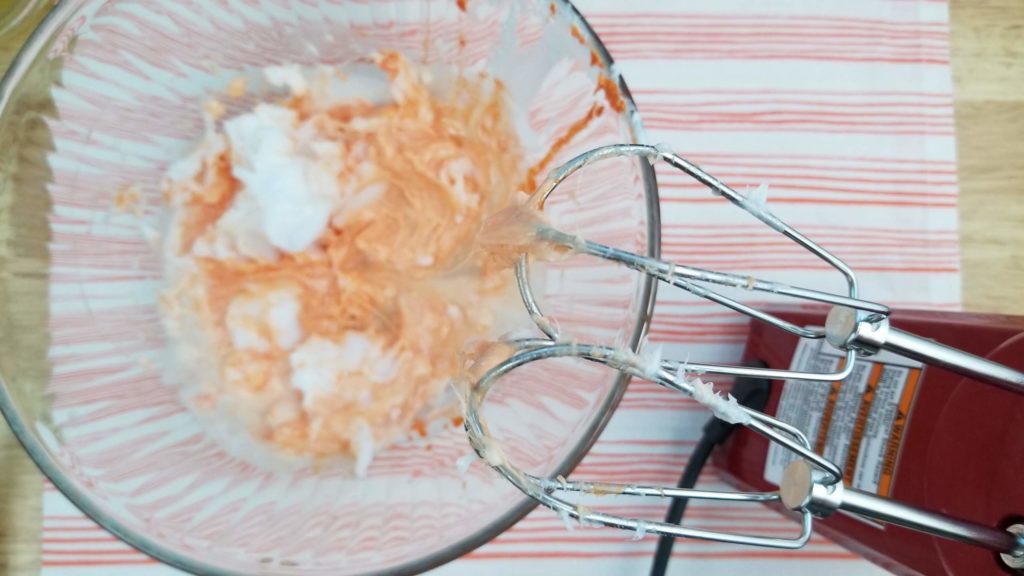 Steps 9-10: Add mixture to piping bag and pipe about 3/4 of the way into ice cream glass.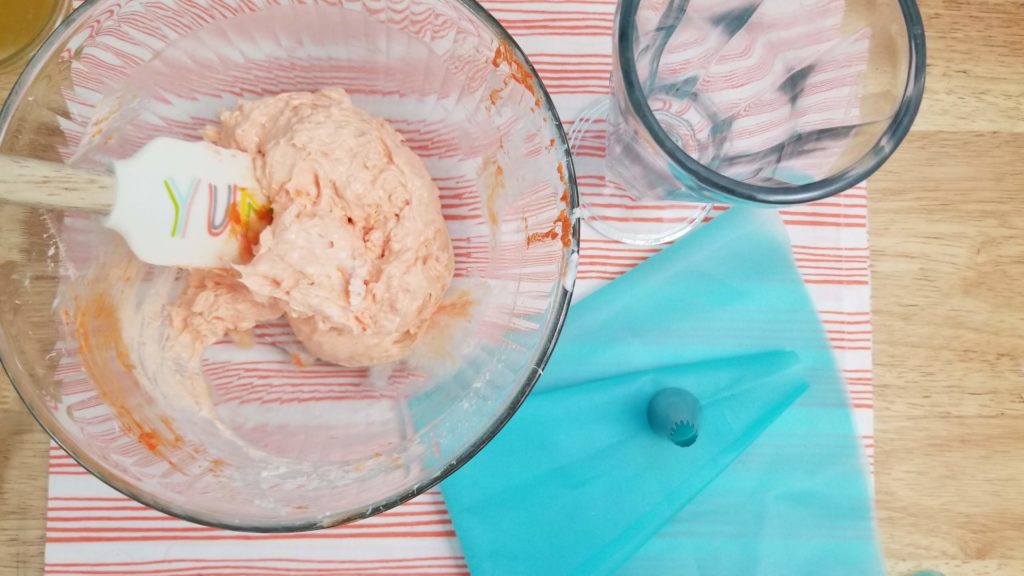 Step 11: Repeat steps 1-8 with the remaining ingredients.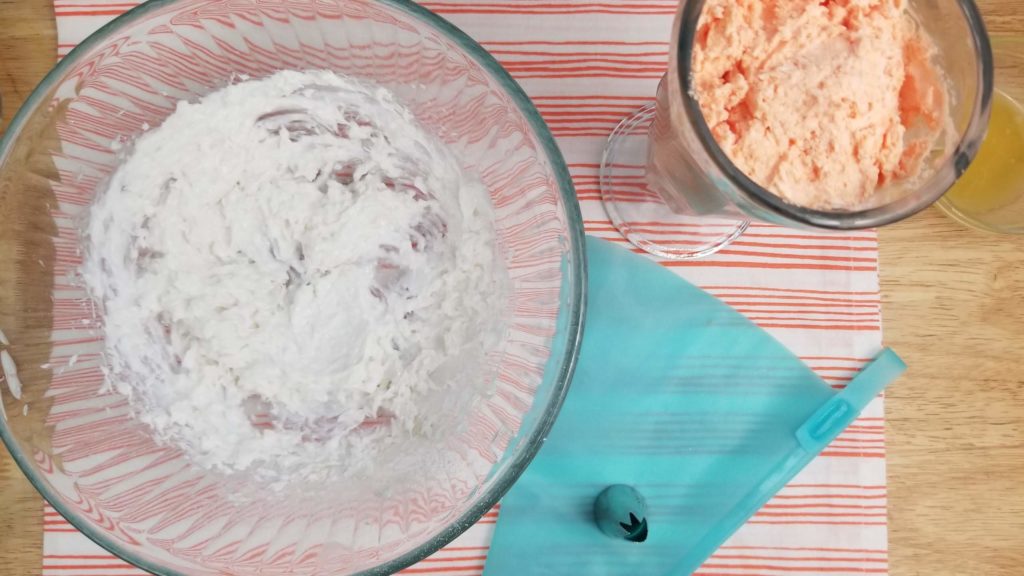 Steps 12-13: Add white mixture to a clean piping back and pipe to the top of the glass. Add orange sprinkles. Allow to harden 24 hours.
Scoop 1 tablespoon of mixture onto washcloth or sponge and enjoy in the shower.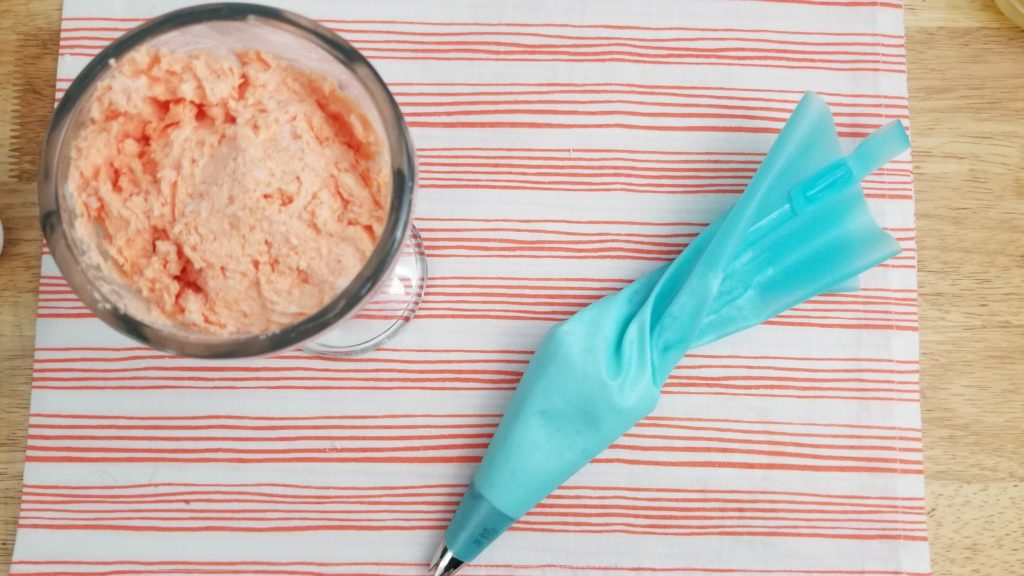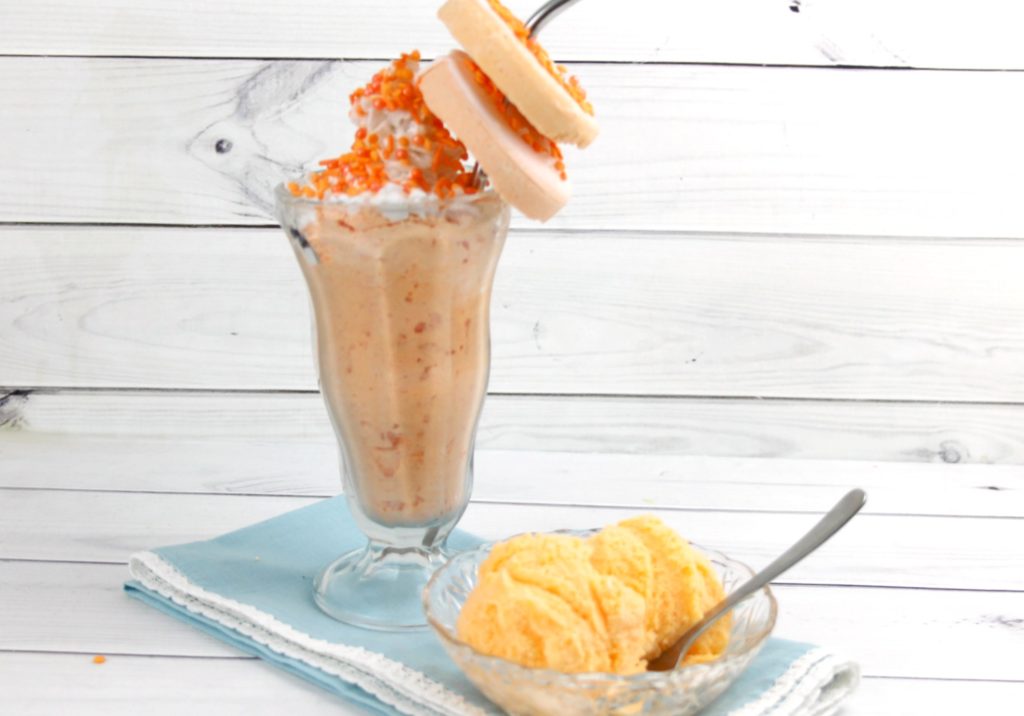 These look so adorable sitting in the shower and would be a perfect gift for friends and families for the holidays.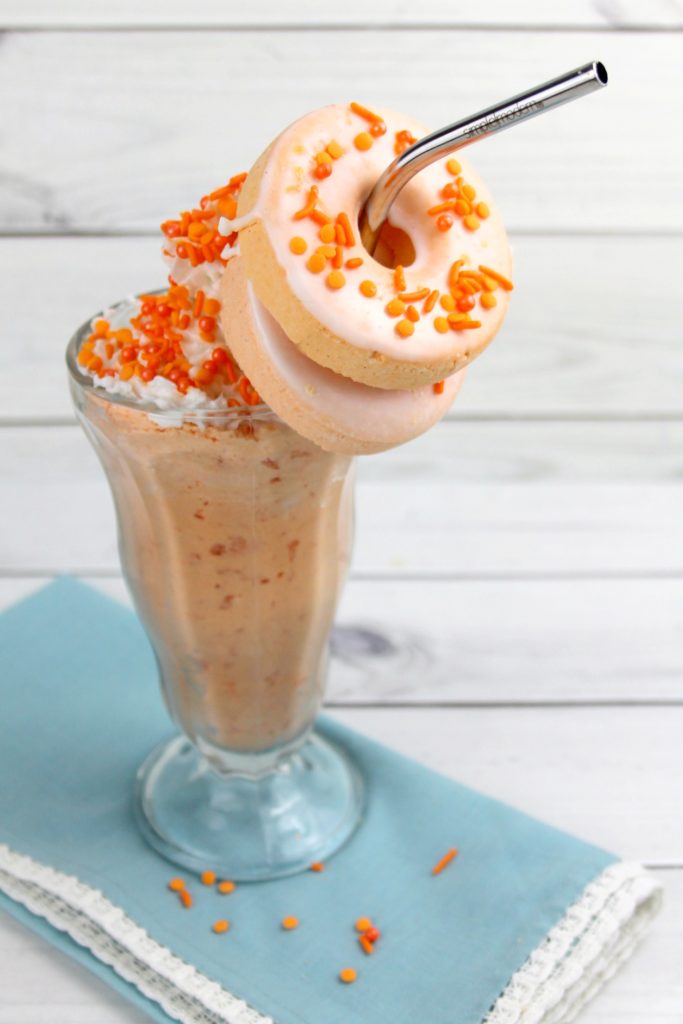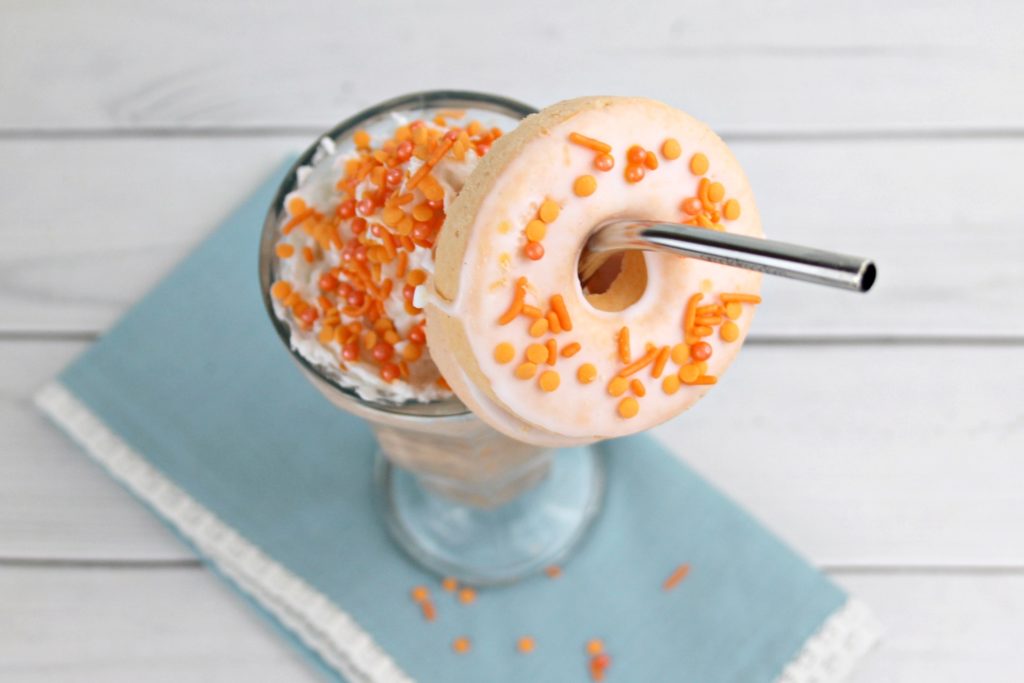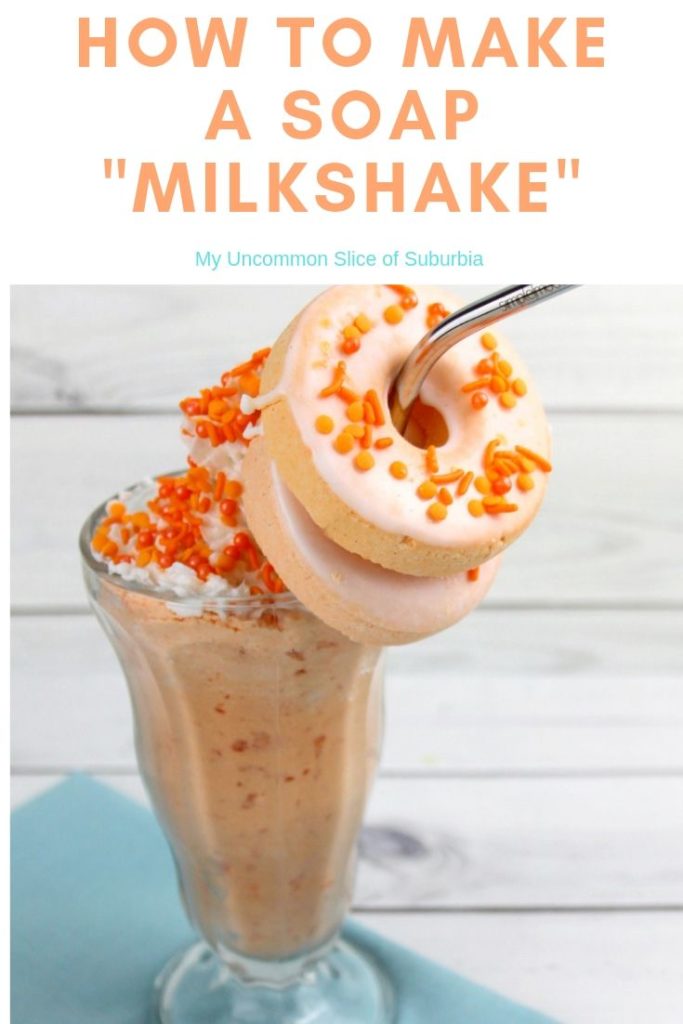 I love getting creative with soaps and bath bombs, these by far were the most fun!
For more ideas just click on the links below, thanks so much for stopping in today!