Here's an easy way to Dress Up a Plain Faux Pumpkin. Create beautiful and unique DIY leaf vine pumpkins using faux pumpkins, olive leaf ribbon, and hot glue. This is one of the easiest projects that will match right in with your fall home decor.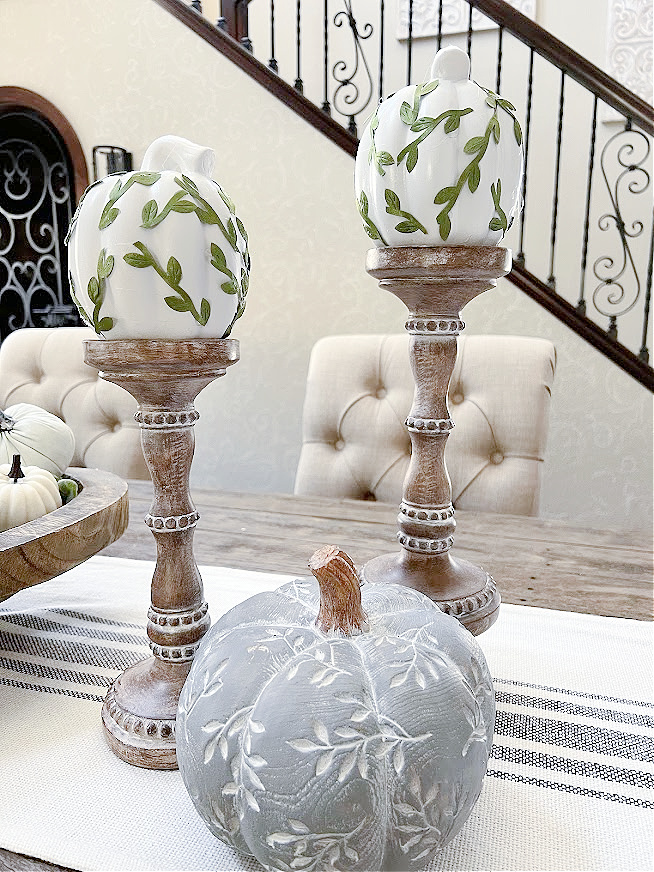 I love the transition from Summer to Fall, yes, I am going to miss the lazy days of summer, the little getaways, and time spent with the boys, but I most definitely won't be missing the heat wave that came through the last few weeks. Our morning and evening air is crisp and the sunsets have been unreal! In regards to decor, my transition is very simple as I don't do much for summer, so placing a few pumpkins around the home, adding a little garland here and there, and making sure there is a pumpkin scent lingering in the air is about the extent of it.
I love the look of vines on pumpkins, I have a cement pumpkin I purchased at the craft store with pumpkin vines etched in which inspired me to make my own. I used a little pumpkin that I found at Hobby Lobby that was 50% off, but any size will do. A large white faux pumpkin would be beautiful as part of a tablescape.
I am an amazon associate and this post contains affiliate links
Supplies
Olive Green Leaf Ribbon (any ribbon will do that has a leaf design)
Any size pumpkin
Hot Glue gun and Hot glue
Scissors
Spray Paint (optional)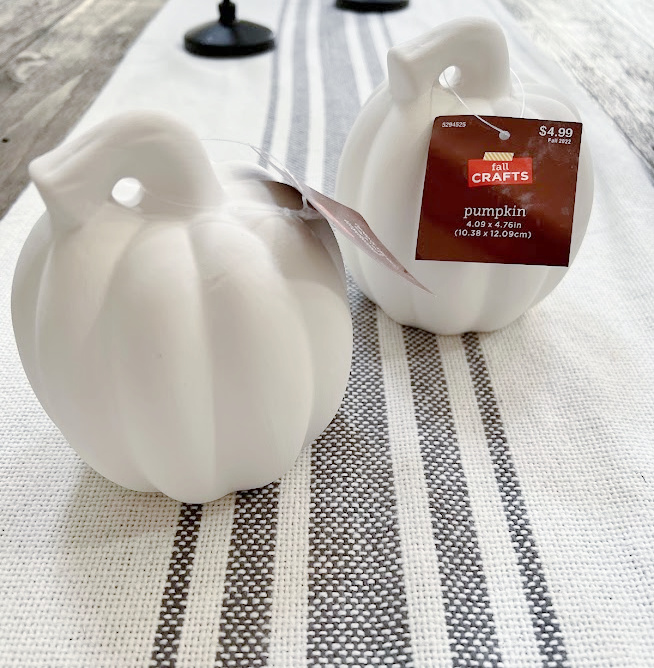 Directions
The pumpkins had a very dull ceramic coat on them so I gave them a quick spray with white spray paint. You could use any type of paint, acrylic paint, chalk paint, etc.

Eyeball the amount of ribbon you want on your pumpkin and make your cuts, there is no wrong or right way.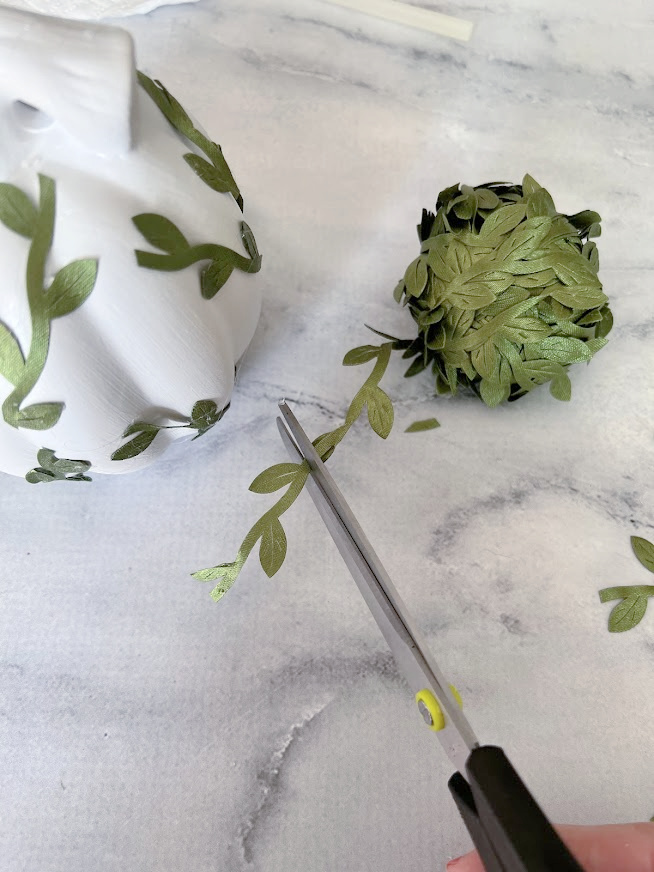 Since the ribbon is small, I found the best way was to add a dab of glue to the pumpkin itself and then add the ribbon, less burning of my fingertips. I think working in a restaurant all those years in college has my fingers numb to heat lol. Don't forget, the dollar tree always has hot glue, so I always stock up.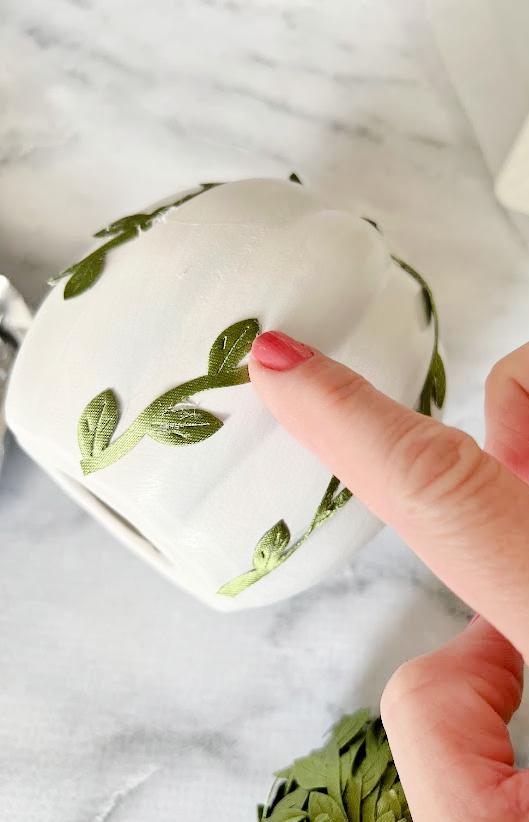 Continue to add the ribbon until you are happy with the look.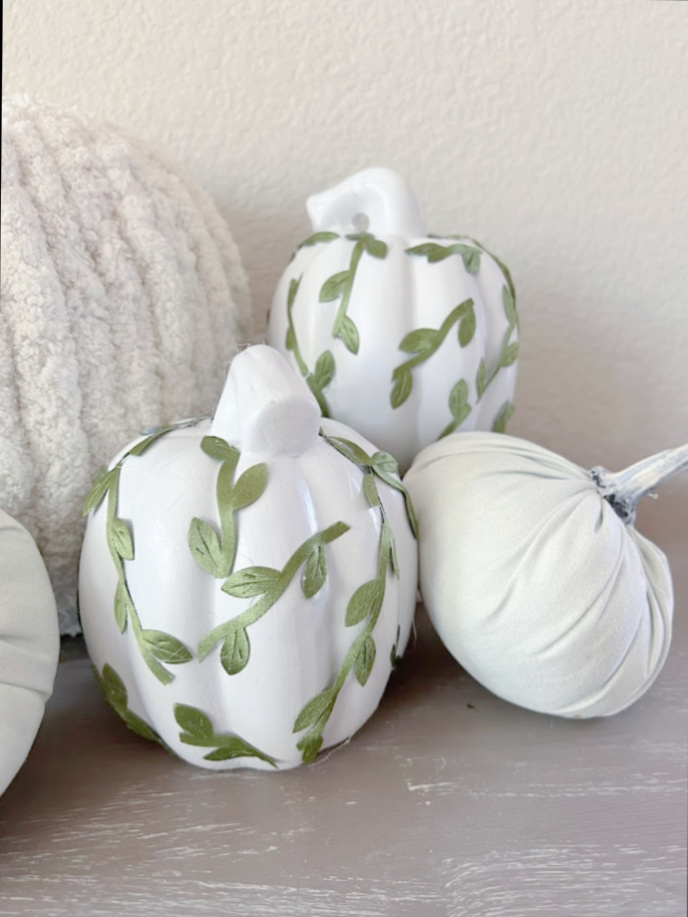 I placed them on top of candlesticks on our dining room table for a simple fall vignette.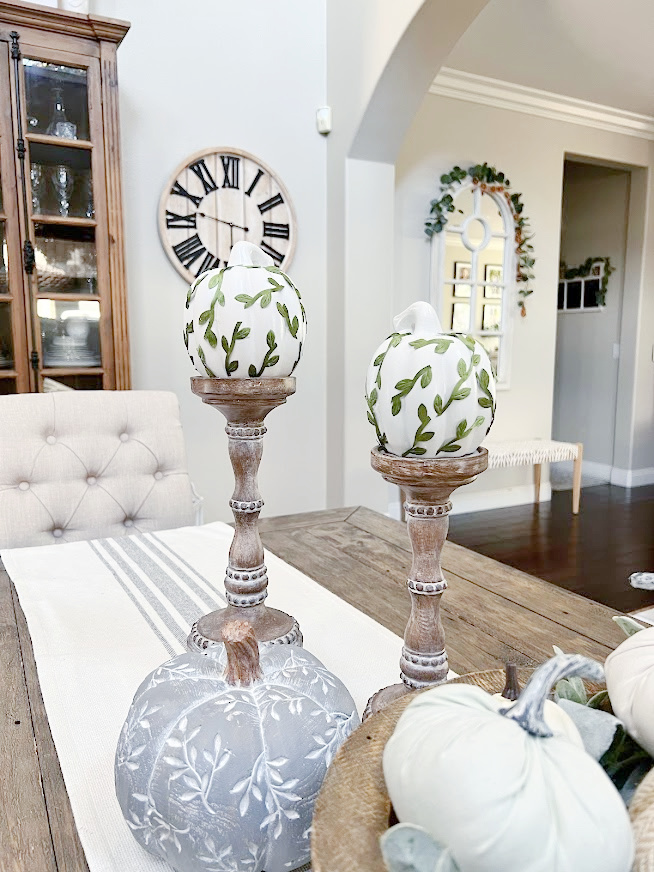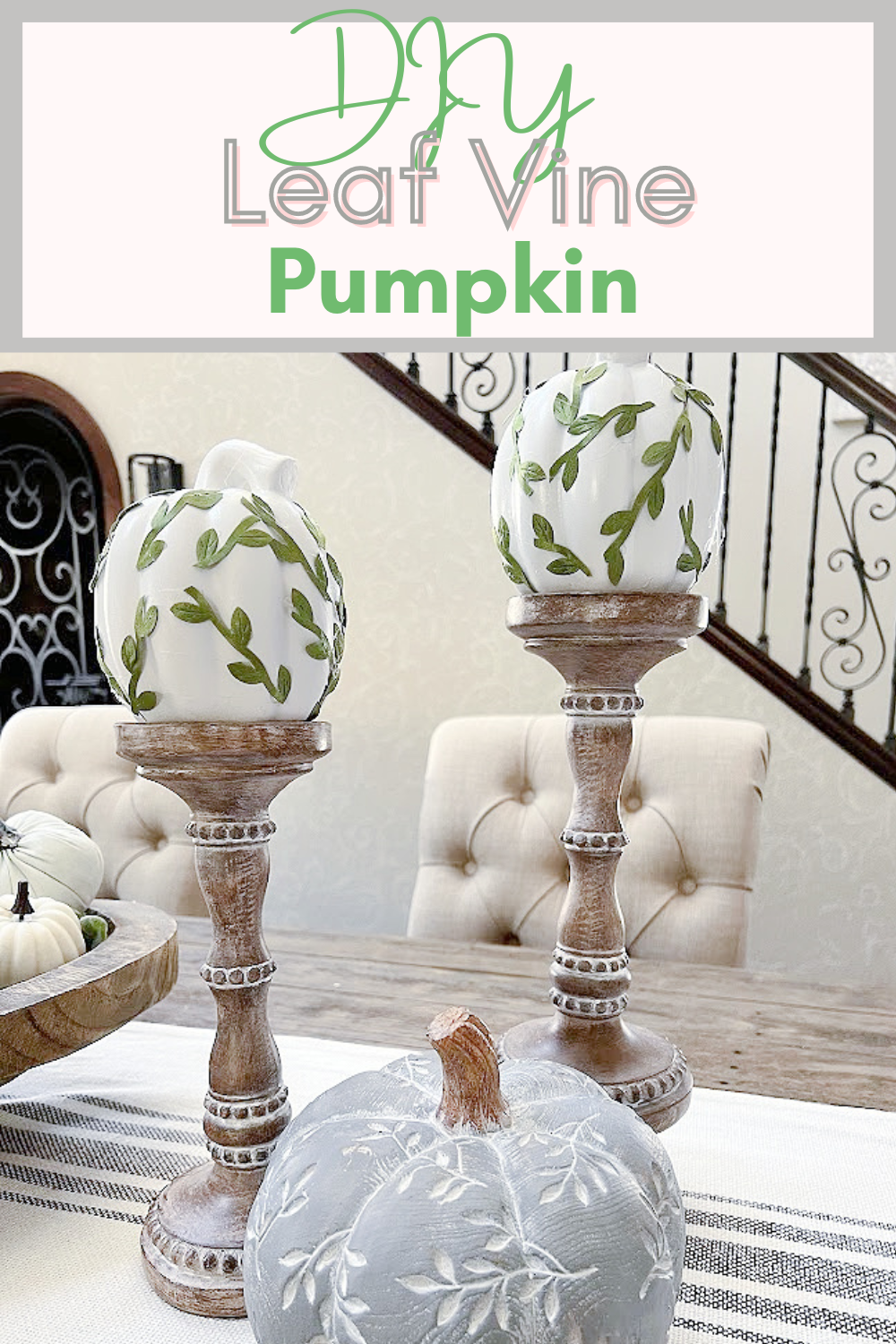 I love easy, quick, and inexpensive decor, don't you? Let me know if you give this a try, would love to see how it turns out. Wishing you a beautiful week ahead!
Thank you so much for stopping in today, here are some more pumpkin ideas for you!