2020 Holiday Gift Guide For Her
I know that Christmas is still almost two months away but we all know how quickly it sneaks up on us, that's why I've come out with my 2020 Holiday Gift Guide For Her a little bit early this year.  Whether your shopping for your wife, daughter, grandmother or girlfriend, there is something on this list for everyone and every budget.  I would love to get things done early this year so I can just focus on what matters most, family!  Many of the items  I have listed I personally own, love, and recommend and the others come highly rated.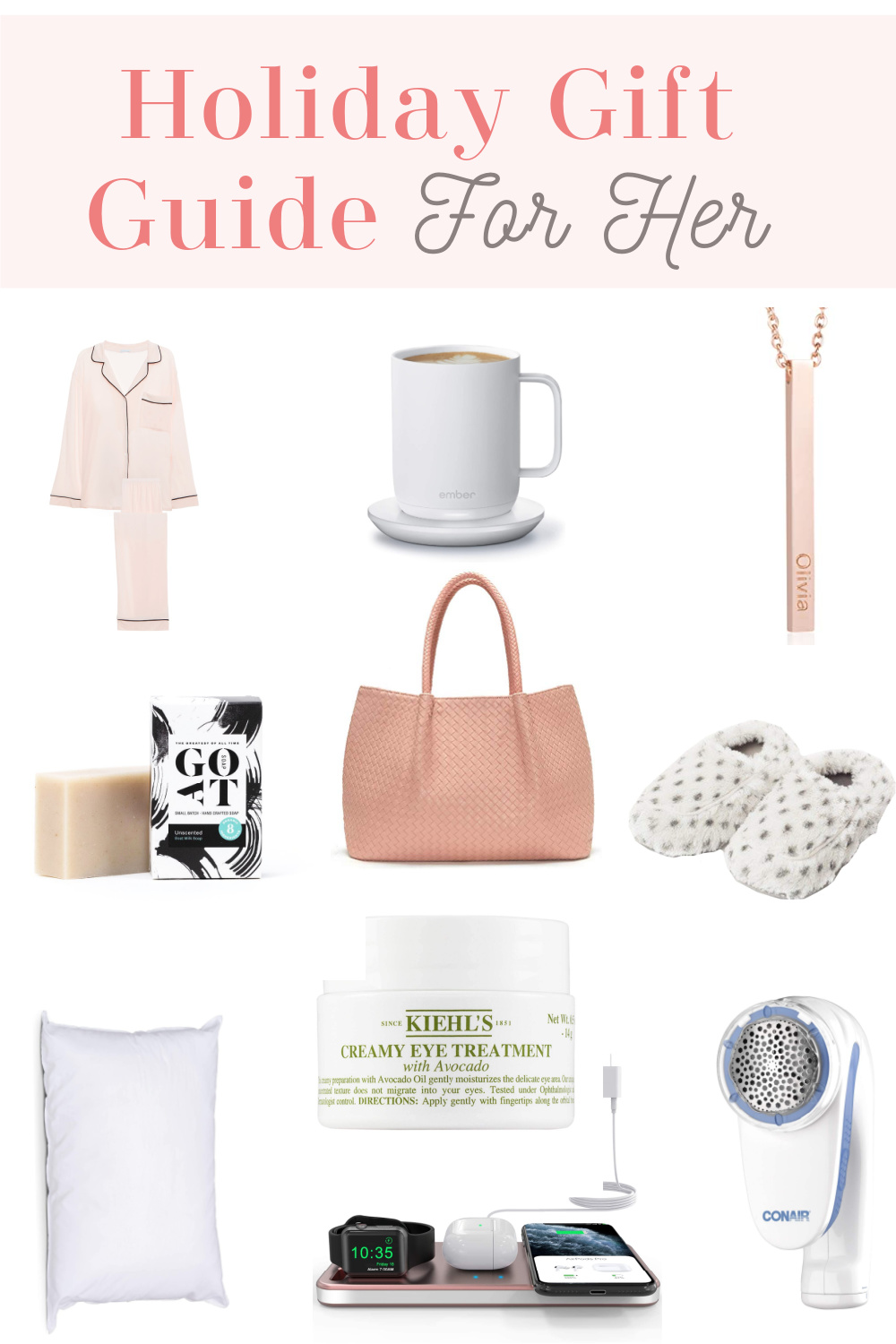 Although I only recommend items I really love, I may earn a commission on purchases made through links from my site.
Shopping this post is quite easy! Click the highlighted that matches the product you would like.
Temperature Control Smart Mug
This Temperature Control Mug is designed so you can set and maintain your preferred drinking temperature for hot beverages. You can even control the temperature from your phone and once it's set, it'll stay that temperature throughout the day.
Personalized Name Necklace
This personalized Skinny Vertical Bar Necklace is super stylish and can be engraved,  It is the ultimate gift and something every lady will love.
My whole family LOVES this amazing Goat Soap!  It hydrates your skin without using harsh detergents or harmful chemicals.  They use vitamins, such as A, B1, B6, B12, C, D, E, and minerals, such as zinc, copper, iron, selenium,  which feeds the skin and nourishes it from within. I have extremely sensitive skin and have to carefully look at every single ingredient that I put onto my body. This Goat Soap soothes my skin while the alpha-hydroxy removes the dull layer of skin leaving it super soft.  They all smell amazing, the lavender is perfect for the evening giving you a calming effect! Plus they came in the most adorable packaging, are cruelty-free, and made in the USA!
Charge your, Apple Watch, AirPods and Apple Pencil at the same time without cluttering her space with cords and cables, the best charging station!
Intelex Warmies Slippers
 Simply heat  these slippers in a microwave to release the fragrant lavender and keep your feet cozy!  So comfortable and soothing!
The Lulu Dharma Vegan Leather Tote
Handwoven in the softest buttery 100% vegan napa leather, this tote has all the style! I have never owned vegan leather that is as soft as this tote!  It holds so much with still plenty of room.  It's the perfect tote for summer and fall, get it in a darker color and your covered for winter!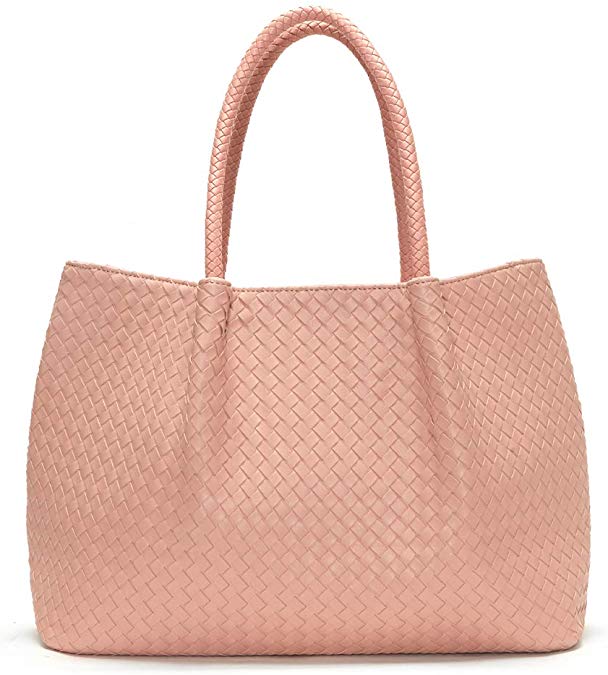 Mediflow Water Pillow
I'm currently dealing with some pretty severe neck issues and this Mediflow Water pillow has saved me.  I actually sleep through the night now and the intensity of my neck pain is so much better.  I loved it so much I bought one for my husband and he loves it.  I thought spending $50 on a pillow seemed pretty silly but let me tell you this thing is amazing!  It  was ranked best of all pillows tested in a clinical study at Johns Hopkins University.  . You can adjust the firmness of your pillow by adding the amount of water that provides the perfect level of support for you, soft, medium or firm.
Kiehls Creamy Eye Treatment W/Avocado
This is my absolute favorite eye cream and I've tried them all. Avocado Eye Cream hydrates, de-puffs and brightens under the eyes.   Sometimes I'll dab a little extra in the middle of the day to add a little brightness, I love this cream!
Fabric Defuzzer-Shaver
I love this little machine, I use it on furniture, sweaters, and even on the carpet!  Fabric pills are the worst and this little machine gets them right out.  As a little bonus, you could wrap up a beautiful sweater for one awesome gift!
Talk about the comfiest and softest pajamas ever made from a blend of modal jersey. This high-quality pajama set will be your go-to favorite wheather your lounging all day or sleeping at night, you won't want to take these off.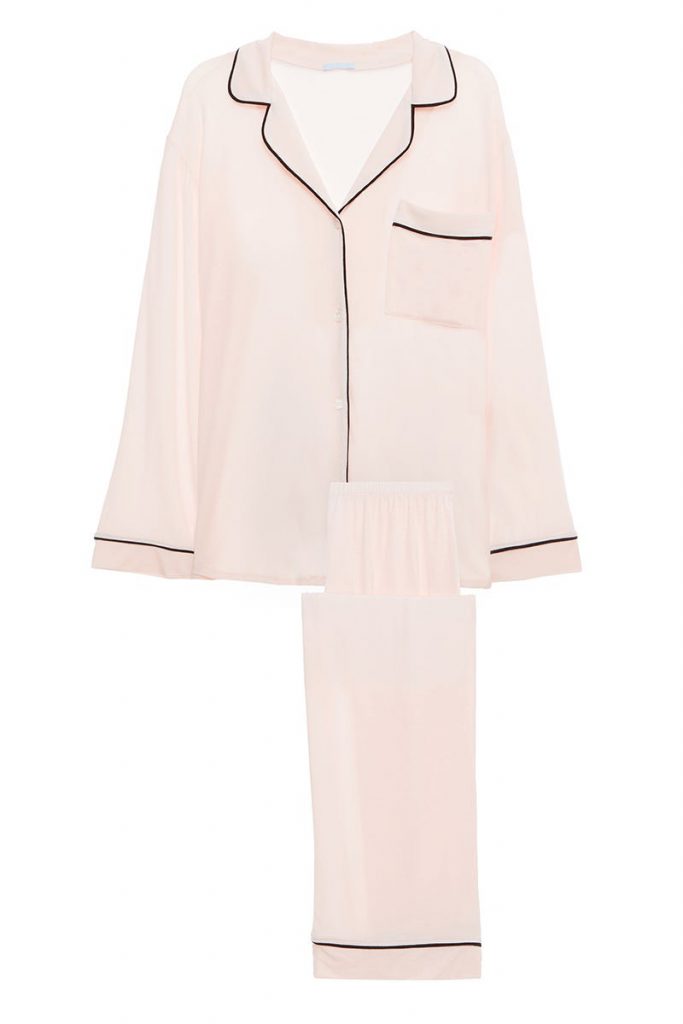 And if you are looking for some
Awesome Gifts
for the man in your life, I have the perfect online shop that offers unique items they will absolutely love!  From bacon roses and dark chocolate to Beef Jerky and Single Malt Scotch Caramels, there is something for everone!
Coming up with good gift ideas for women in your life can be tough, hoping I have given you a few awesome ideas the ladies in your life will love!
Happy Shopping!