Over the weekend my oldest and I were looking for some yummy treats to make for Easter  and ran across the cutest rice krispy nests and decided to give it a try.  So simple, yet so easy and fun!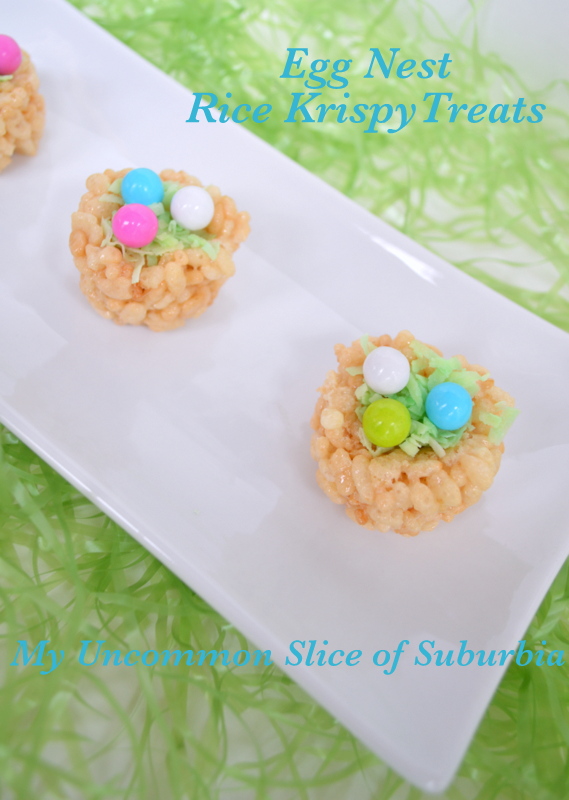 Ingredients
1/4 Cup Butter
(10 ounce) package regular marshmallows or 4 cups miniature marshmallows
6 cups Rice Krispy cereal
4 drops green food coloring
1/2 cup flaked coconut
Your favorite edible eggs (chocolate, jelly bean, etc)
Directions 
Melt margarine in large sauce pan over low heat. Add marshmallows and stir until melted, stirring constantly. Remove from heat.
Add cereal. Stir until well coated.
Add the warm mixture into mini-muffin-pan cups coated with cooking spray and shape.
Indent the middle of the nest's with your thumb
Remove from pans and let cool on wax paper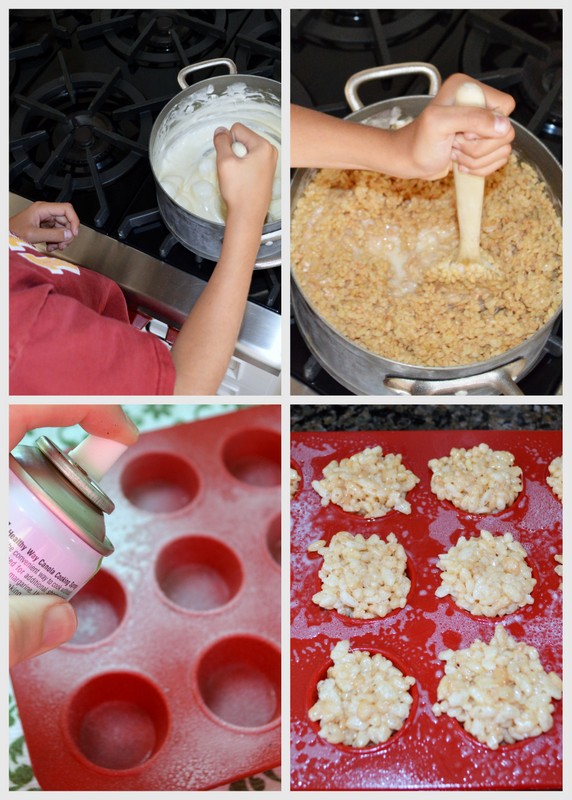 Now the fun part, begin decorating!  For the top of your nests ,  stir together water and green food coloring and add coconut. Stir until coconut is tinted, spread on baking sheet and allow to dry.  Place ontop of the nests followed by the candy.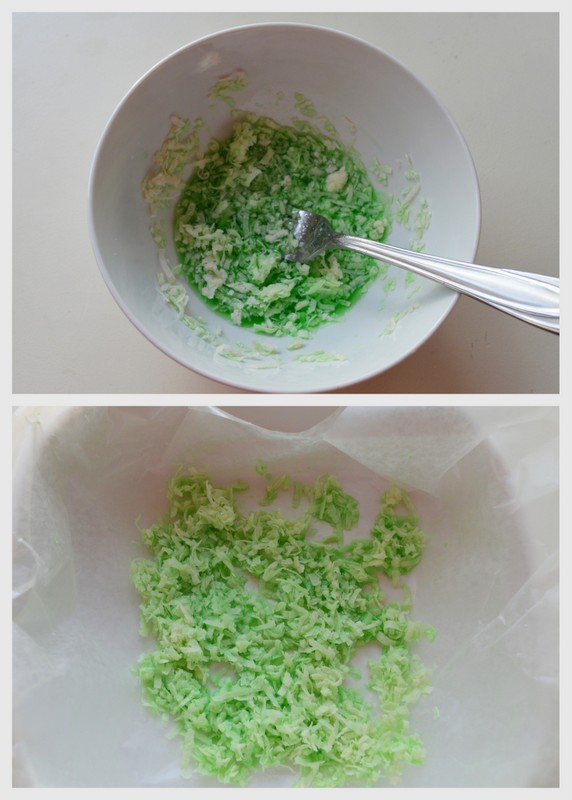 Voila, super cute nests the kids will love to eat just as much as they loved making them.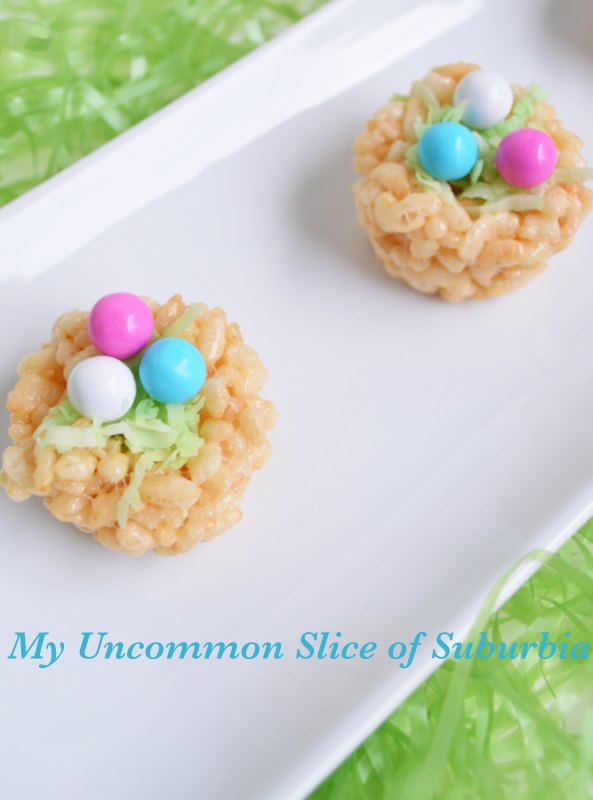 We also made some fun Rice Krispy Eggs.  Simply use any size plastic egg coated in non-stick cooking spray and stuff them with warm Rice Krispy Treat mix. Let them sit for a few minutes, pull them out and add your delicious goodies.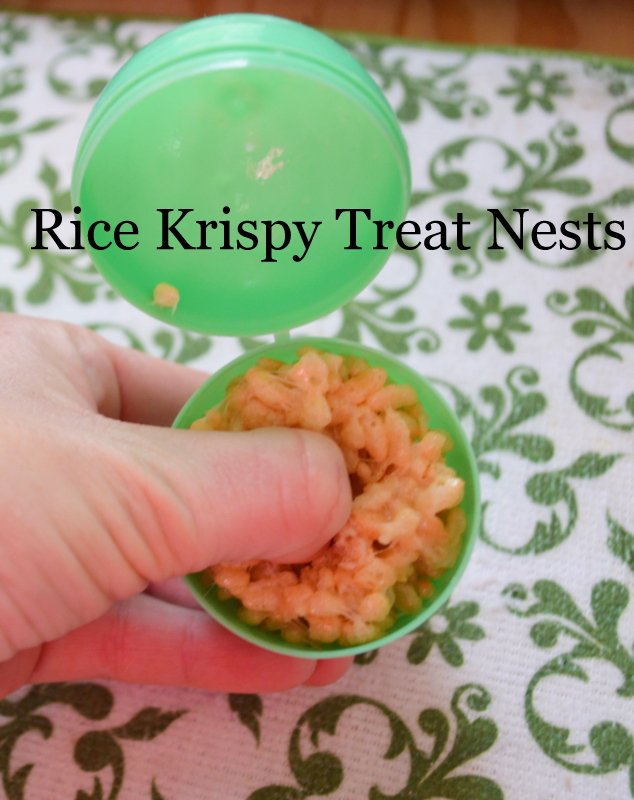 Now, if I can just keep a few until Easter.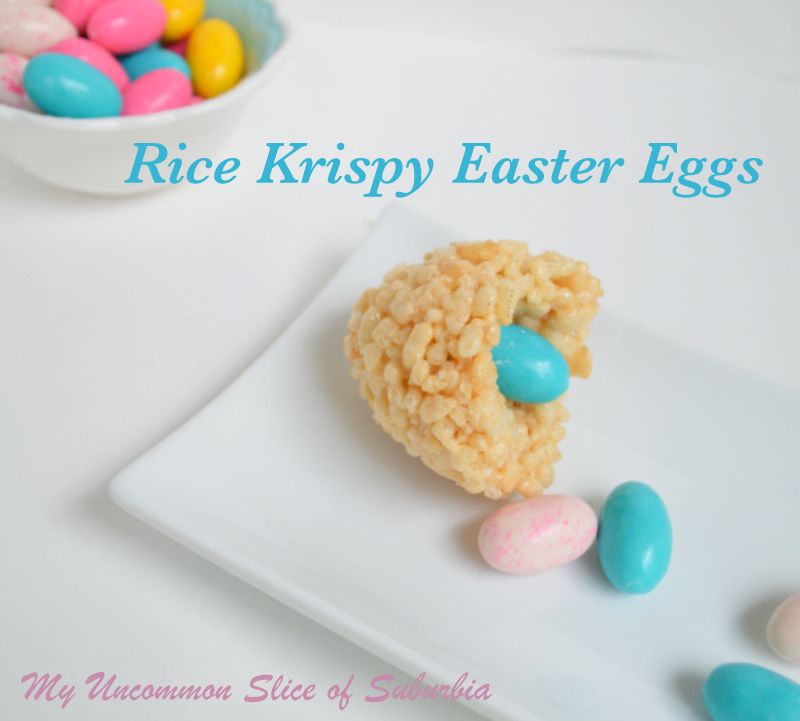 Make sure to mark your calendars for our Outdoor Extravaganza!  I'm teaming up with a fabulous group of bloggers to bring you ALL THINGS OUTDOORS, I can't wait!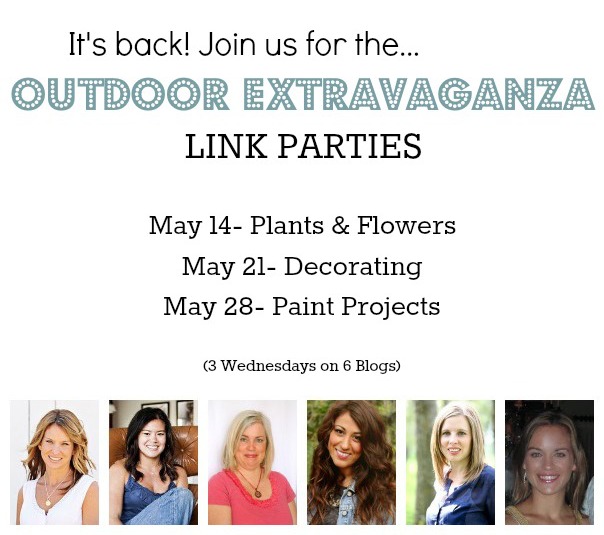 Wishing you all a fabulous day, thanks so much for stopping in.