Turning your childs artwork into a coaster
  I just had to share this fun project with you, this is what we made for the art auction for my second grader. I have to give all the credit to my art partner who helps teach the class. After last years huge project I was ready for something on the easy side!
With Fathers Day coming up these would make a really cute and memorable gift.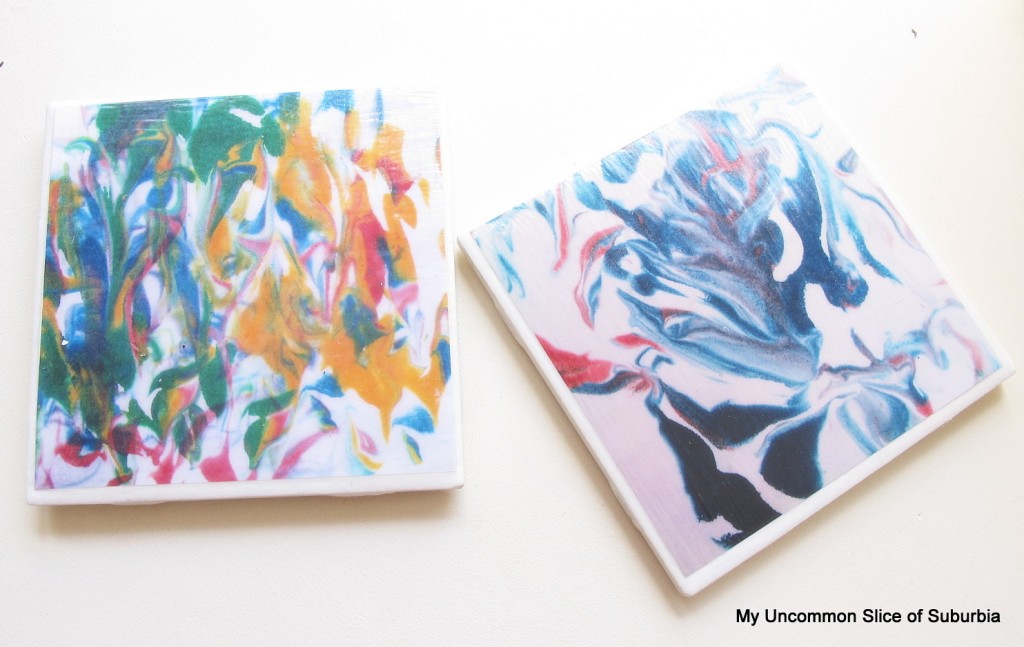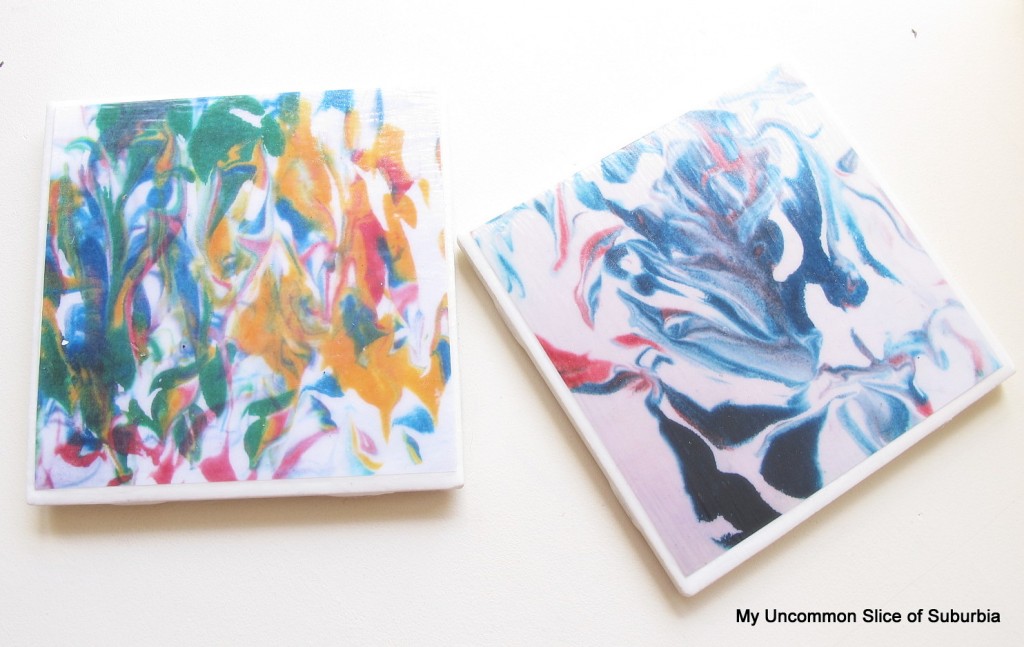 Supplies
Ceramic Tiles (you can get these for 15 cents at Home Depot or Lowe's)
Sponge applicator or paint brush
Shaving cream
Food coloring
Mod Podge
 Clear Acrylic High Gloss Coating Spray
Toothpicks
White paper and photo paper
The Details
Spray some shaving cream onto a flat surface and level it out with a knife.
Add a few dots of food coloring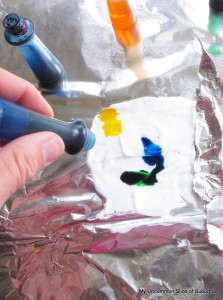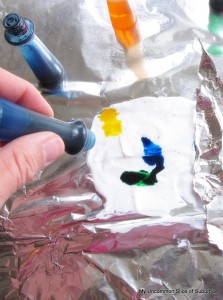 Swirl it with a toothpick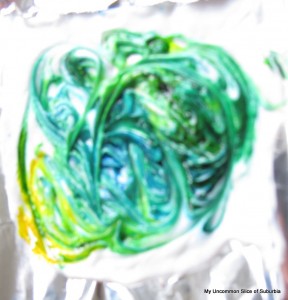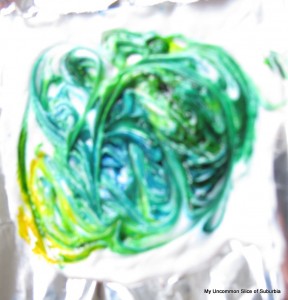 Lay a piece of paper on top and very lightly tap tap tap ( I like to reuse paper)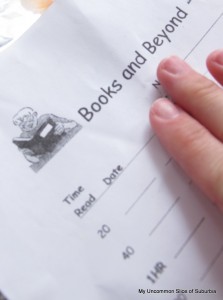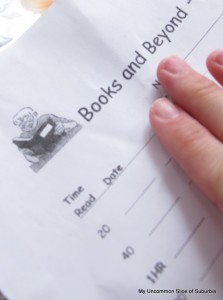 Let dry overnight
Take a picture of it, print the picture and cut the photo to fit the tile.
Apply Mod Podge to the tile and press the picture onto the tile.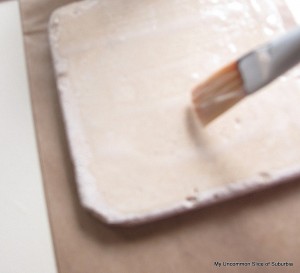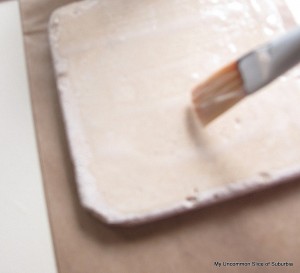 Apply a layer of Mod Podge to the top of the photo.
 Allow to dry completely.
Repeat with 2 more layers of Mod Pode, allowing to dry in-between.
 Seal with Acrylic Sealer.
 Add some backing to the coasters, felt, fleece, cork, whatever you have on hand, and hot glue it to the back.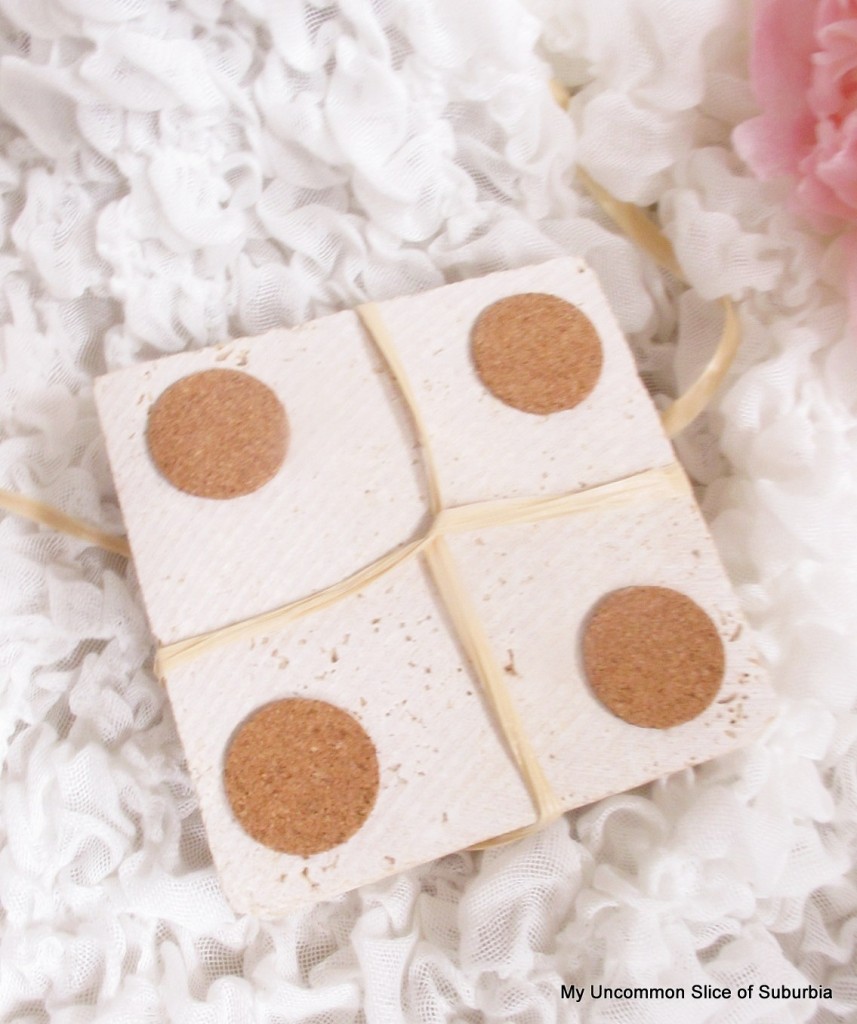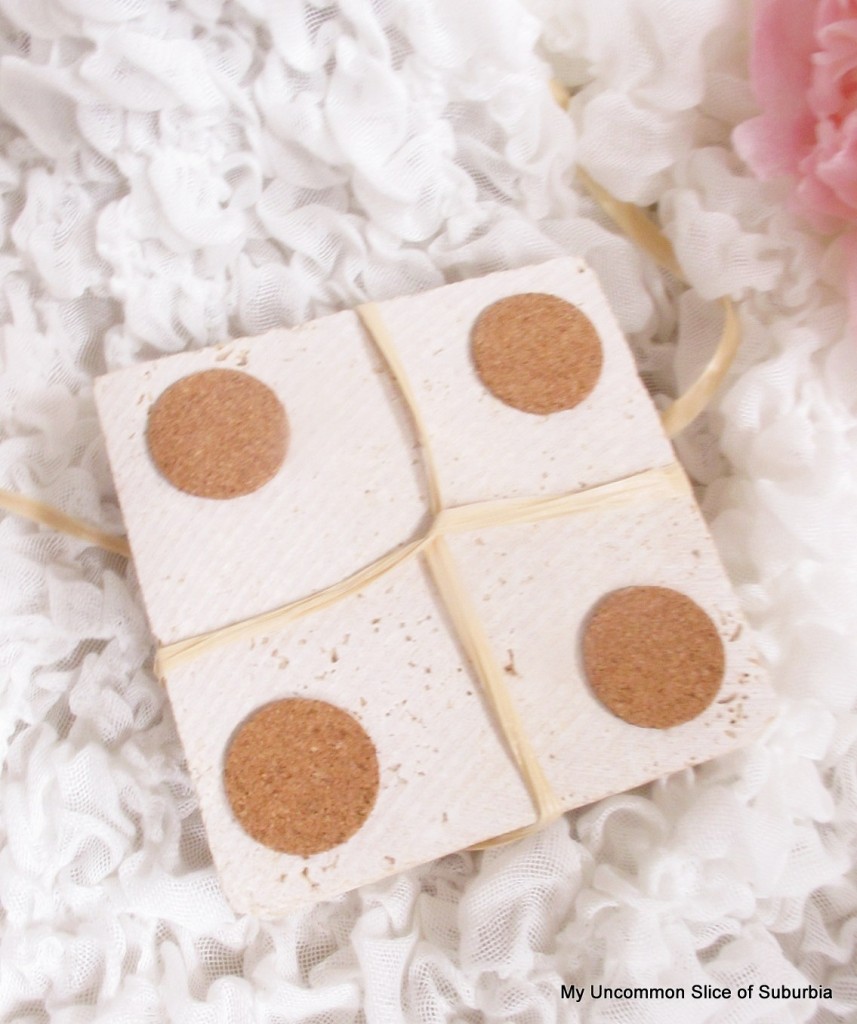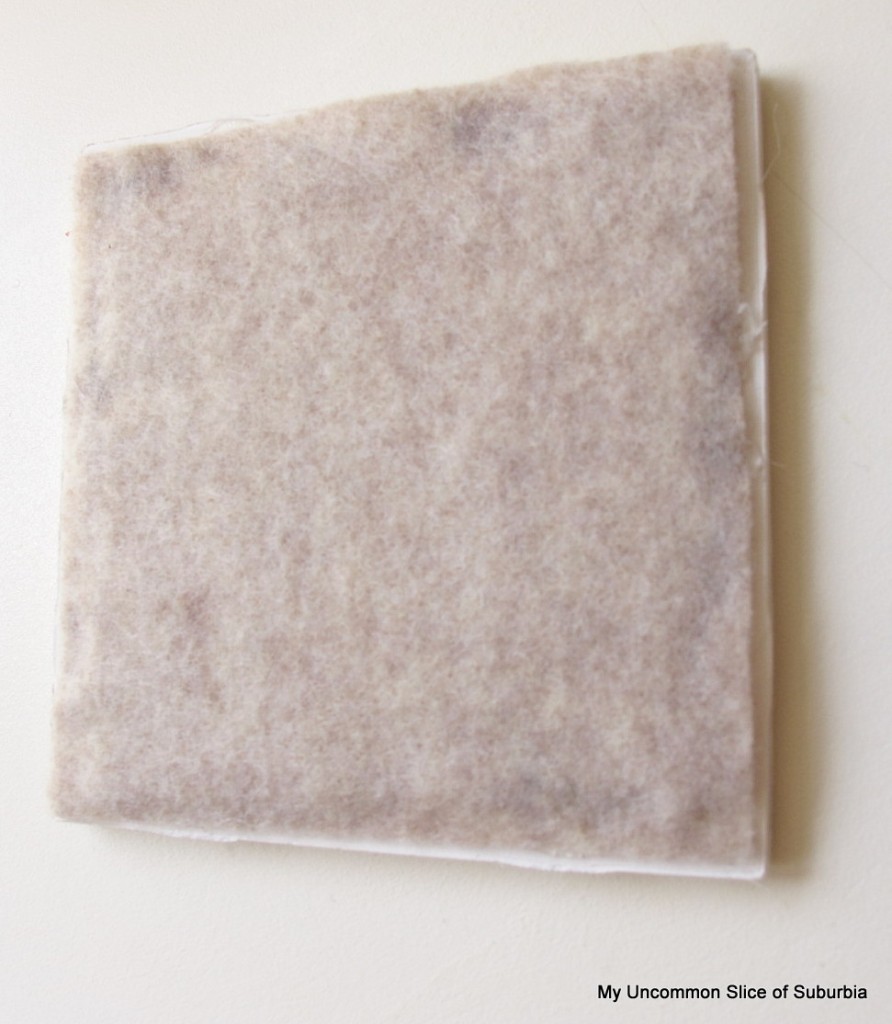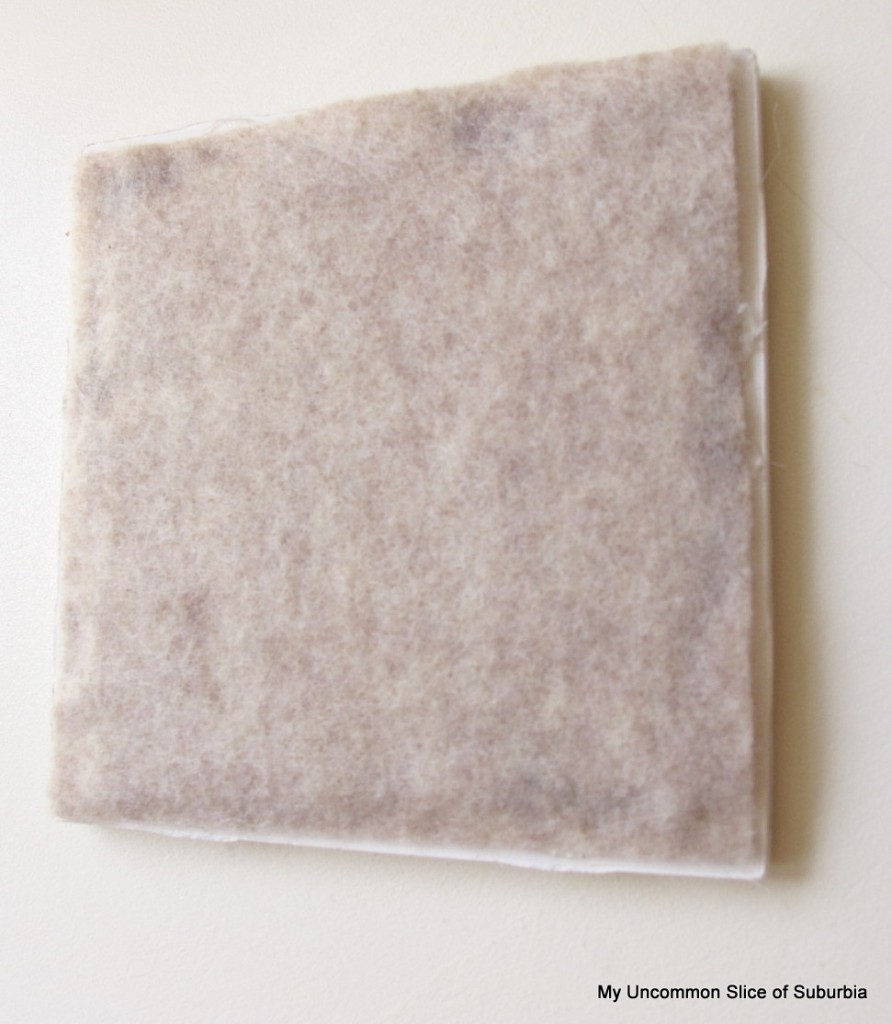 Aren't they cute!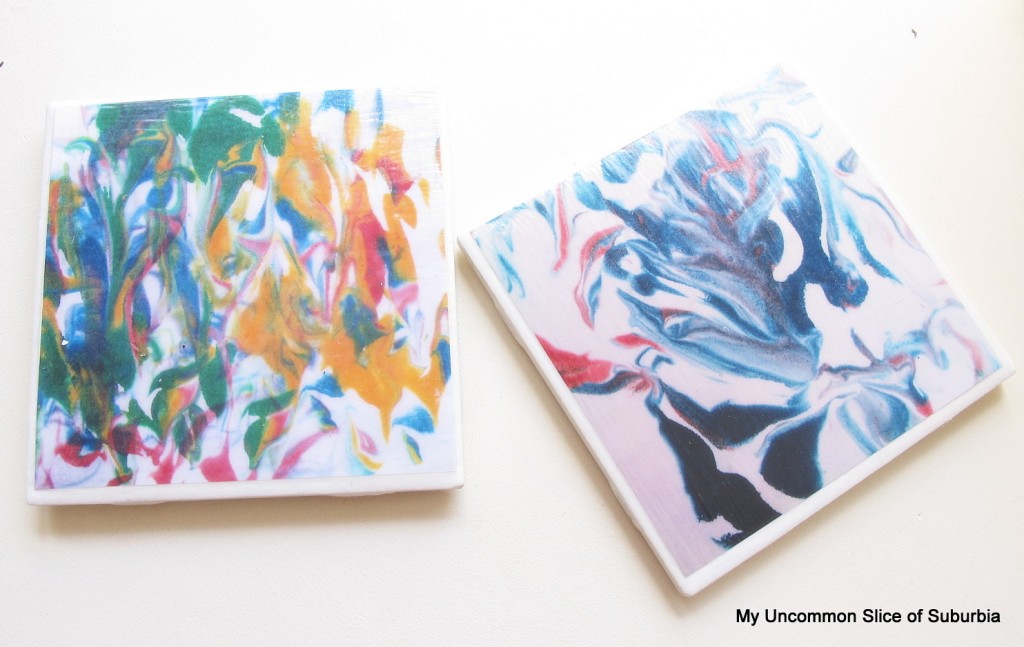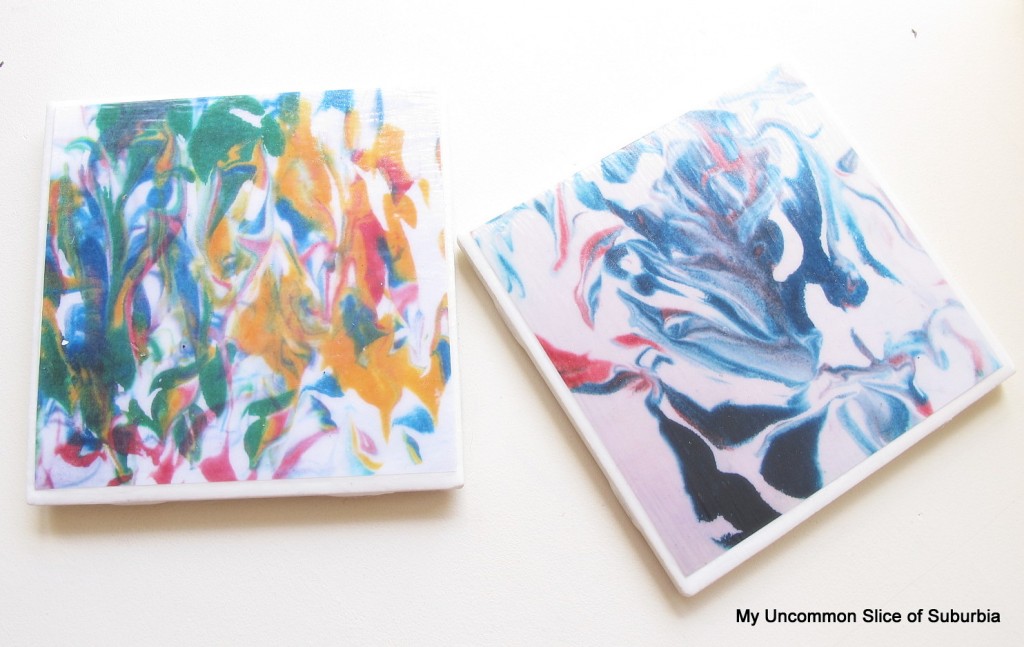 Think of the possibilities of this project.  I turned Grayson's artwork into a keepsake, you could also use pictures of your kids, pets, etc…..get creative and have fun!
 ~Have a fabulous weekend~