30-Day Gratitude Journal Free Printable
Embark on a transformative journey of gratitude with our 30-Day Gratitude Journal. Each day, discover the beauty in everyday moments, express your thankfulness, and cultivate a positive mindset. Start your gratitude practice today and watch how it transforms your life!
One of the best ways to show thankfulness on a daily basis is to keep a gratitude journal and I have you covered with this 30-Day Gratitude Journal.  My gift to you, is completely free.  You can find all the details on how to download the pages at the end of the post.

There really is no right or wrong way to keep a gratitude journal and it is hardly a new concept, you could spend 30 minutes a day or 30 seconds, it's completely up to you.  After having 2 of the hardest years, 1 year leading up to my mother's death and the year proceeding, I was asking so many questions as to why her life had to end the way it did, it's easy to go down that rabbit hole and I realized each moment in life has meaning, even when it is incredibly hard.
The only way through grief is to feel your way through it and journaling helped me through it. Our time here is so finite and death can come at any moment, we must make the most of it and we must show gratitude!
Writing what you are grateful for every day can help you achieve a happier and more fulfilled life. It will help you appreciate life more and stay strong and motivated even during tough times.  When you look back on your journaling it will most definitely make you give thanks for all the little things in life that you do have.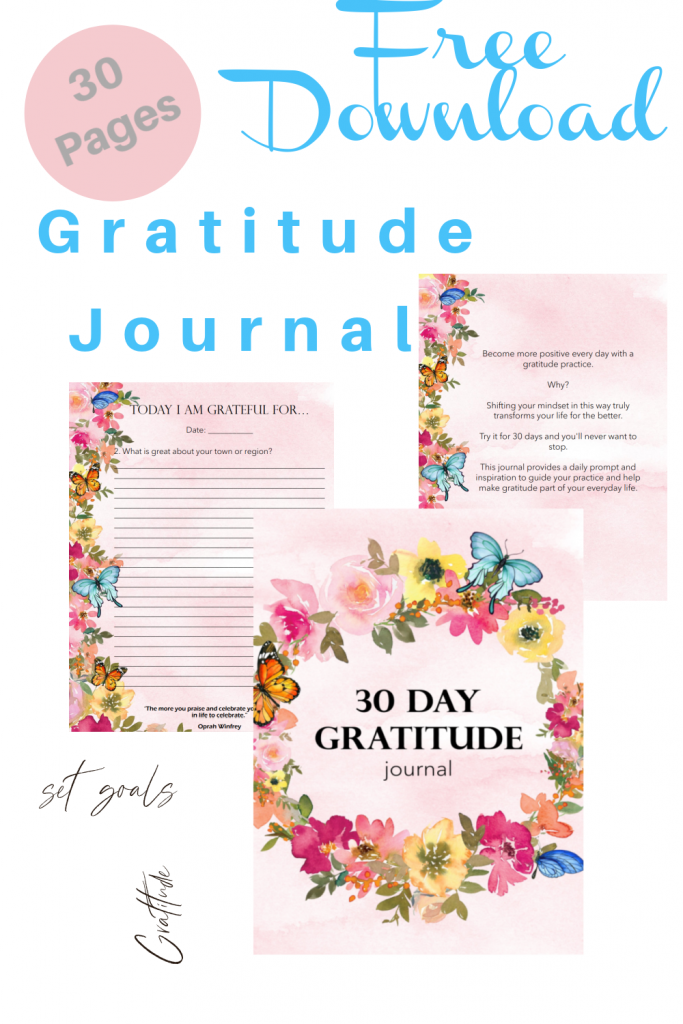 Here is a little sneak peek of what you will receive.  You can also scroll down all the way to the end of the post and click on the download button to preview all 30 pages.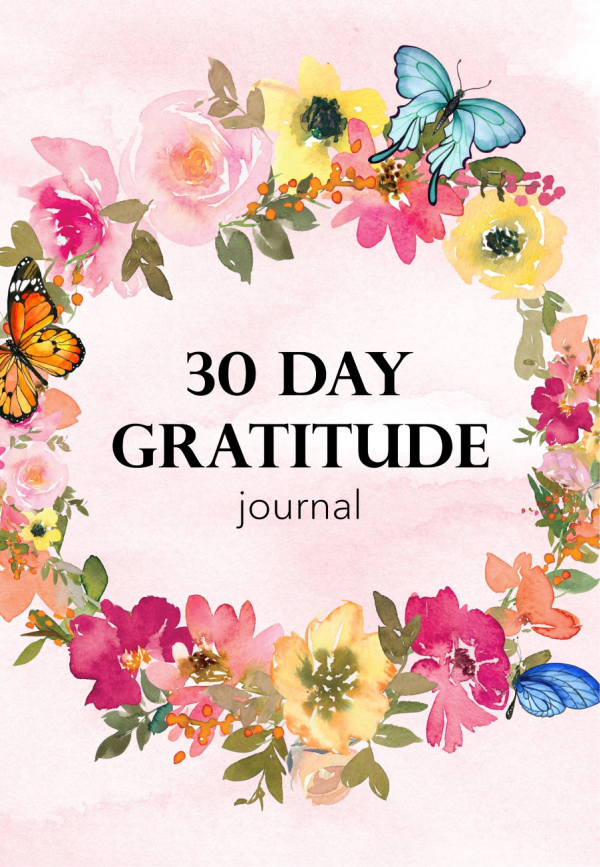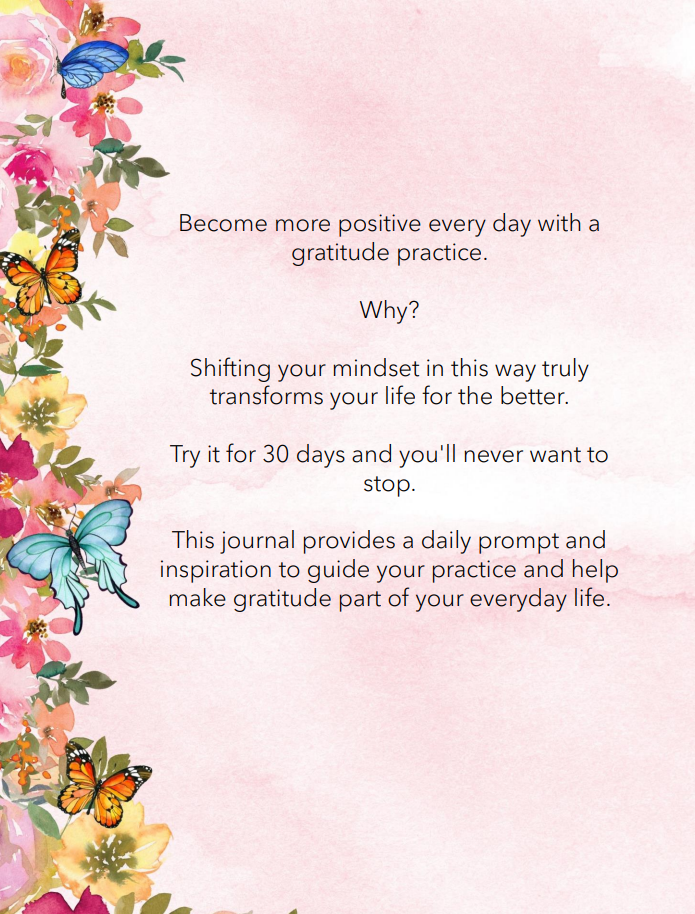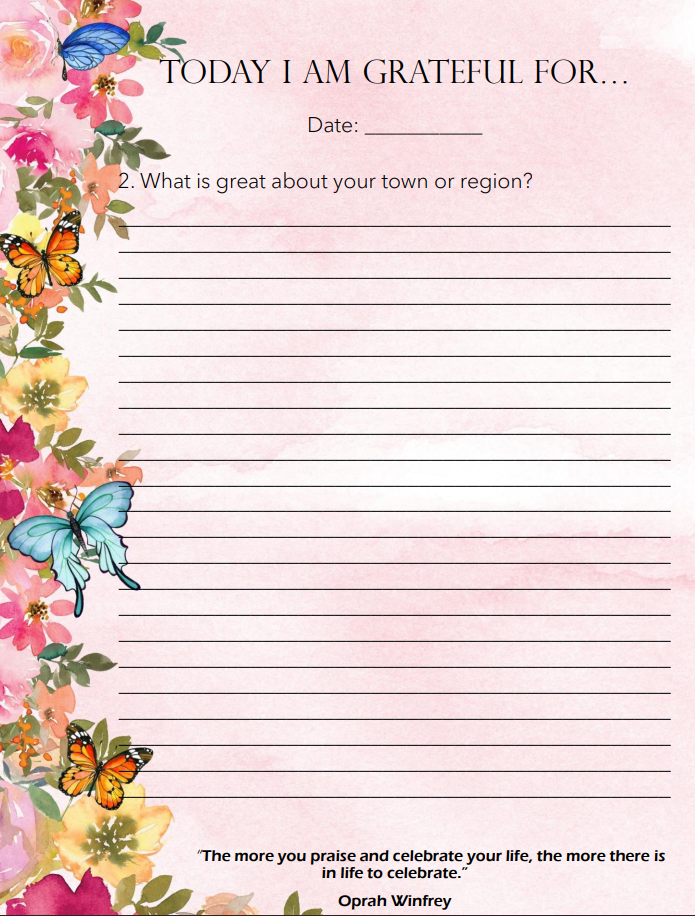 There are 3 different cover pages for you to choose from, just click on the one you like and print it out.  The 30 pages that you will download come with the first cover page that you see below.  So if you are happy with that one, no need to print a different one out.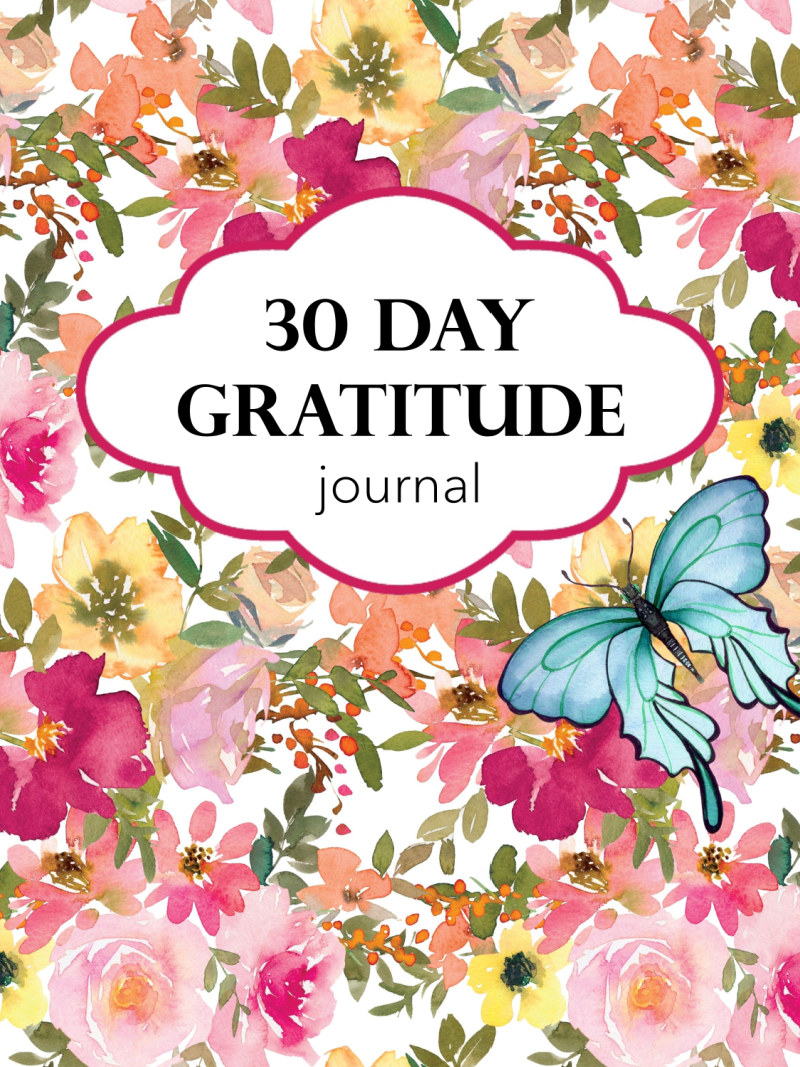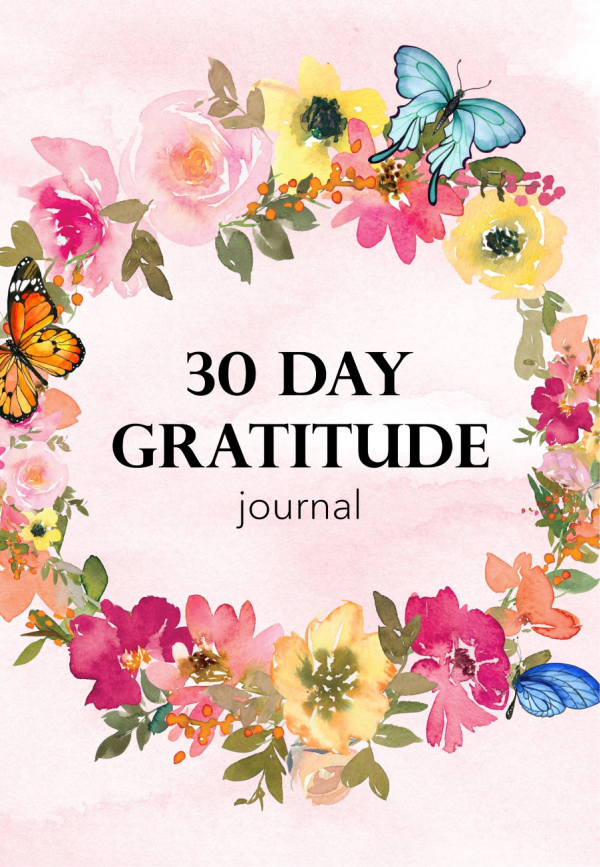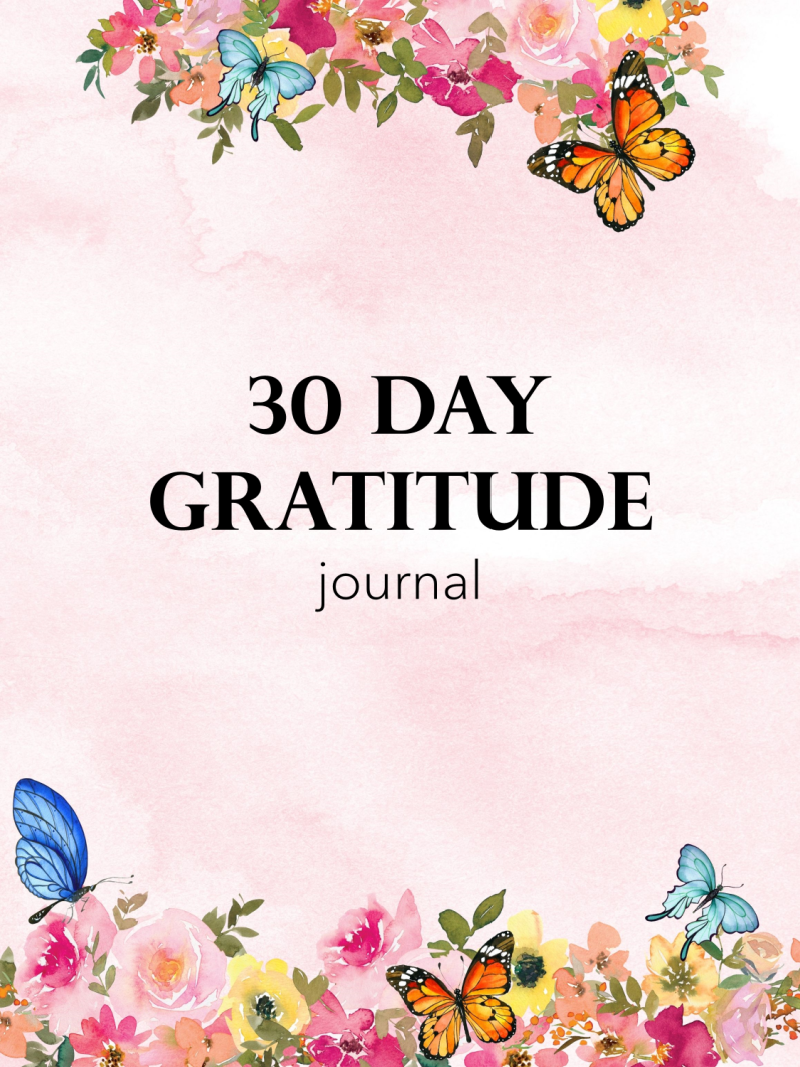 All of the free printables can be downloaded by clicking
RIGHT HERE
or by clicking on the picture below this text.  Once the template shows up in a new window, click the
Download
 button at the top of the screen, Once the document is downloaded, it should open via Adobe Reader and can be printed and used as many times as you wish.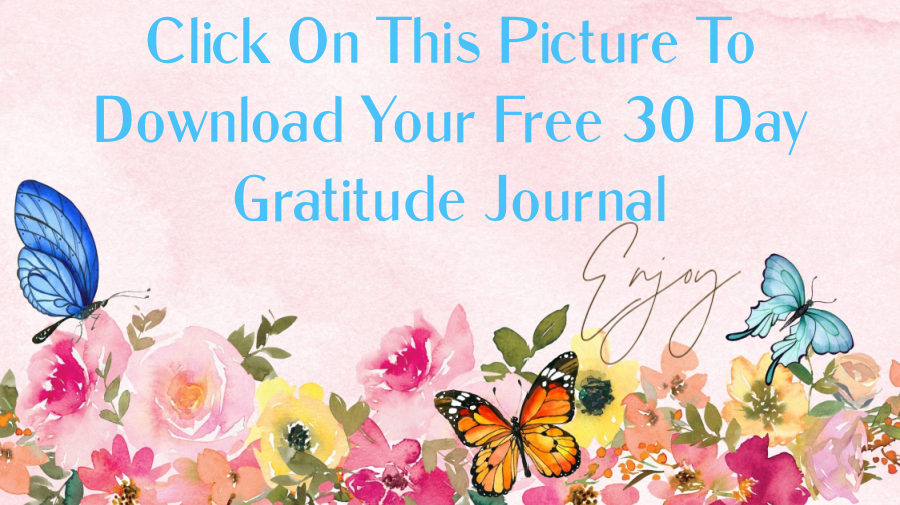 What do you have to be grateful for today?
This is for personal use only
ENJOY!!!