WINE CORK HEART
Wine lovers, DIY peeps and all you romantics I have a fun project for you today. You will either need to have a wine drinking habit, throw a big party or collect corks for no reason for years and years like I do.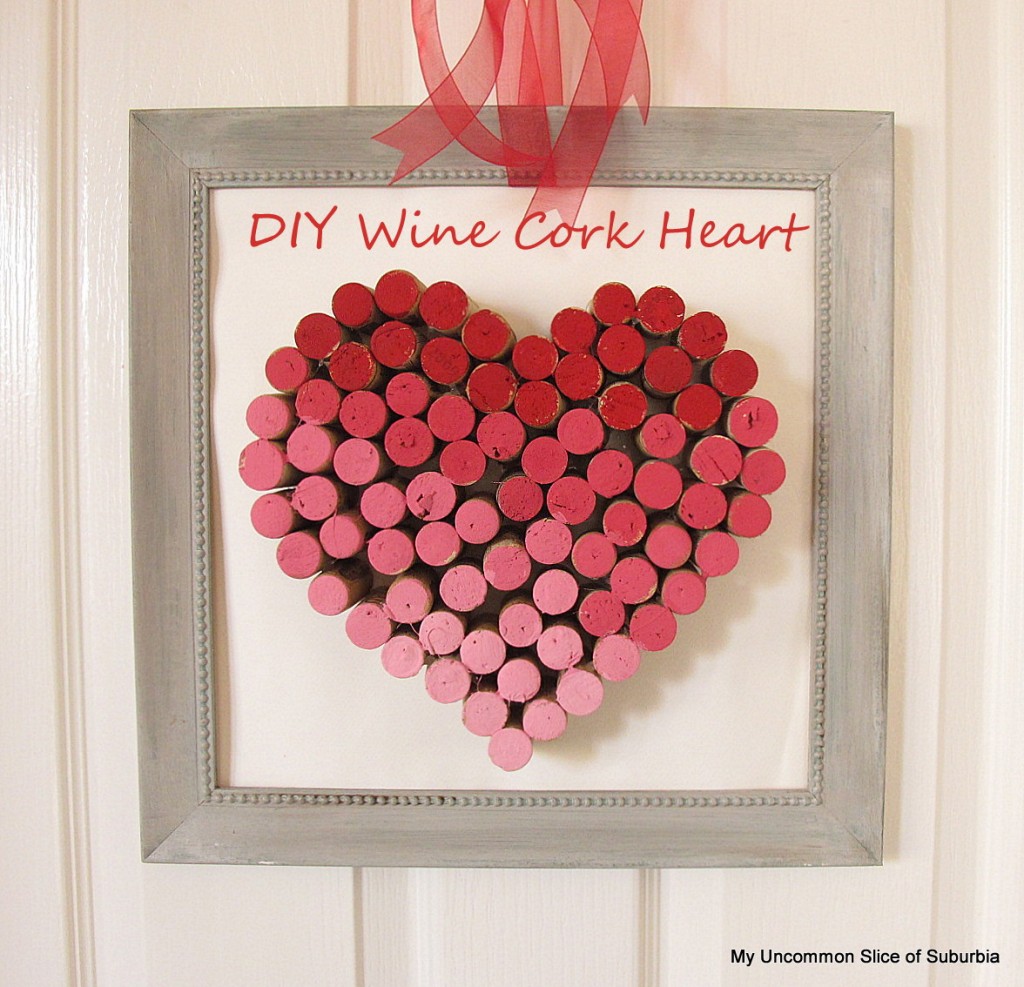 Start off by tracing a heart on some heavy weight card-stock .  If you are going to be placing the heart in a frame, make sure the paper is cut to the correct size.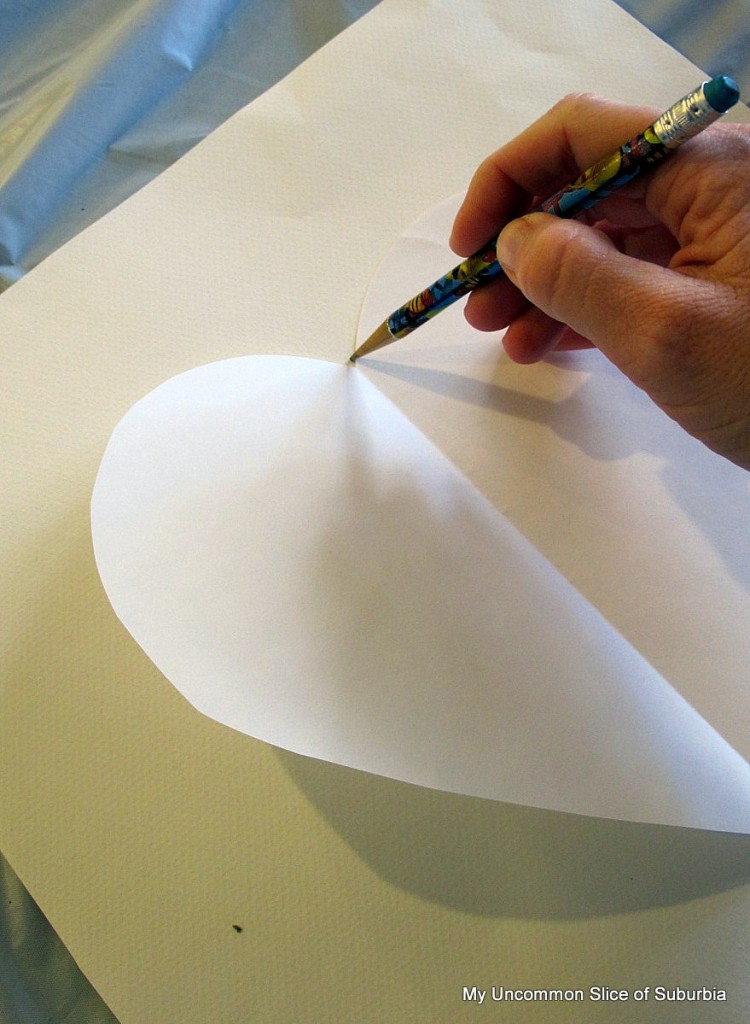 Grab all of your corks and start hot gluing.
When I was all done with the shape of the heart I stuck the glue gun in-between many of the corks and added more glue to the sides so they would be secure.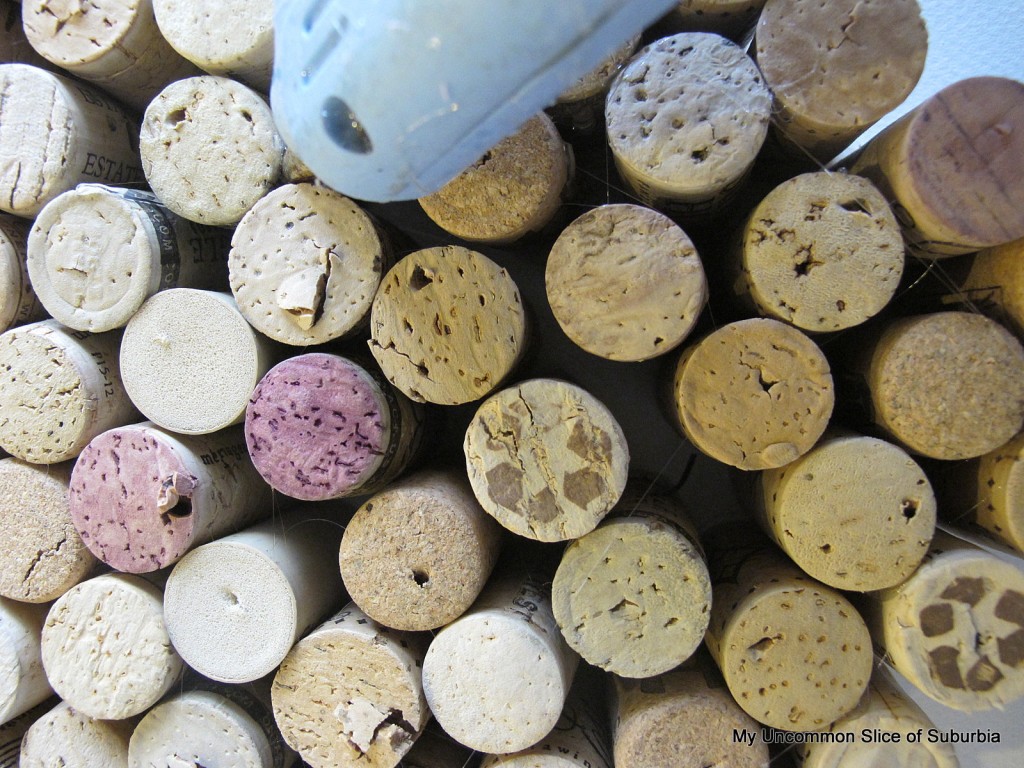 Painted just the tops with various shades of pink and red that I mixed.
I placed it in a old frame I painted awhile back and hung it in the kitchen.
I like being able to see the sides of the corks, some bring back fabulous memories.
It has a happy home on our pantry door next to the Cabbages and Roses apron I had made last year around this time.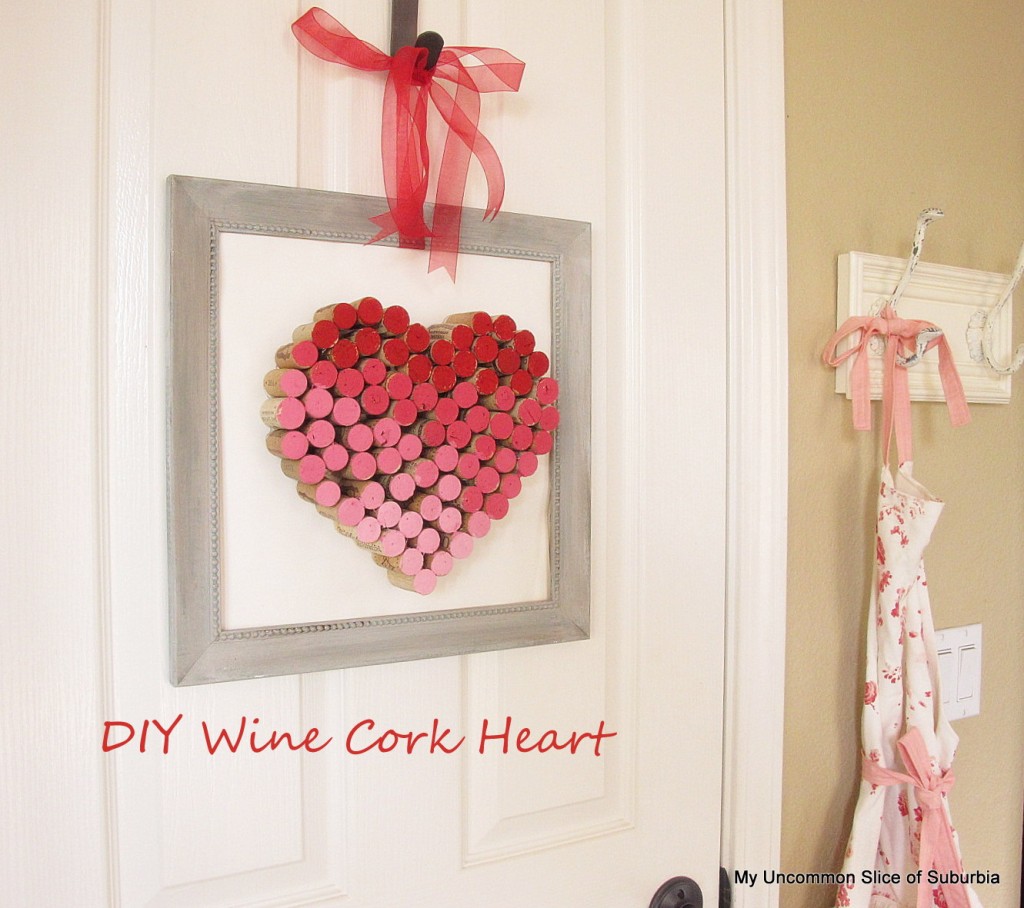 Valentine Banner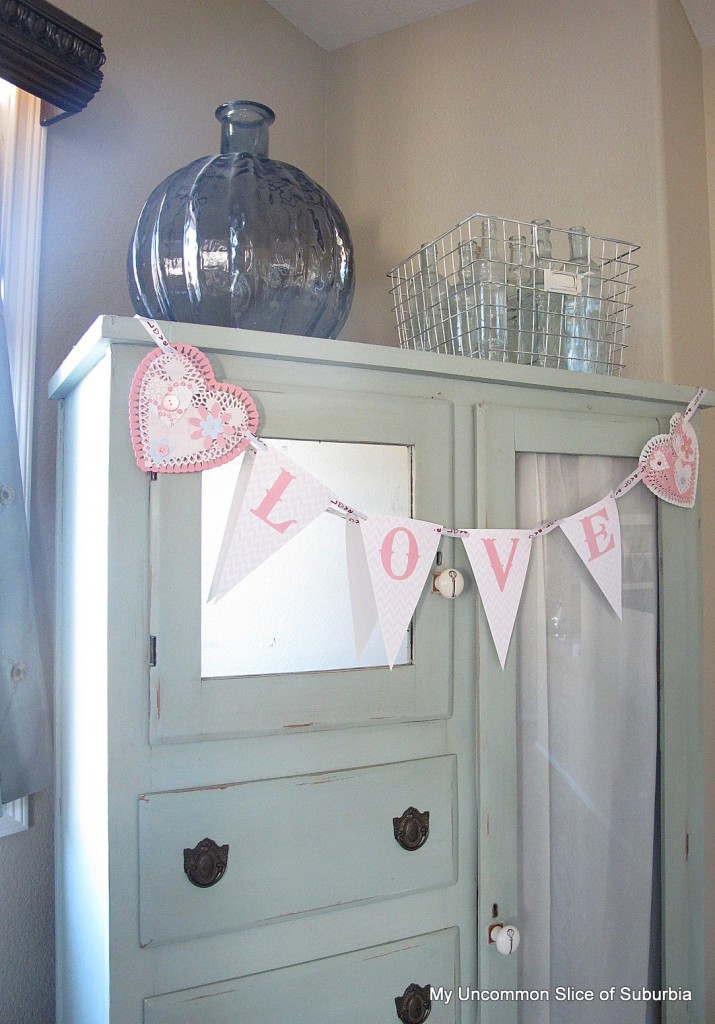 This little pennant banner was a lot of fun to make and it's so cute!
~Valentine Pennant Banner Tutorial~
Head on over to Gaddie and Tood for the printable pink or blue alphabet letters.  She has a ton of other adorable and fun printable's for personal use as well!
Print them out, I used photo paper.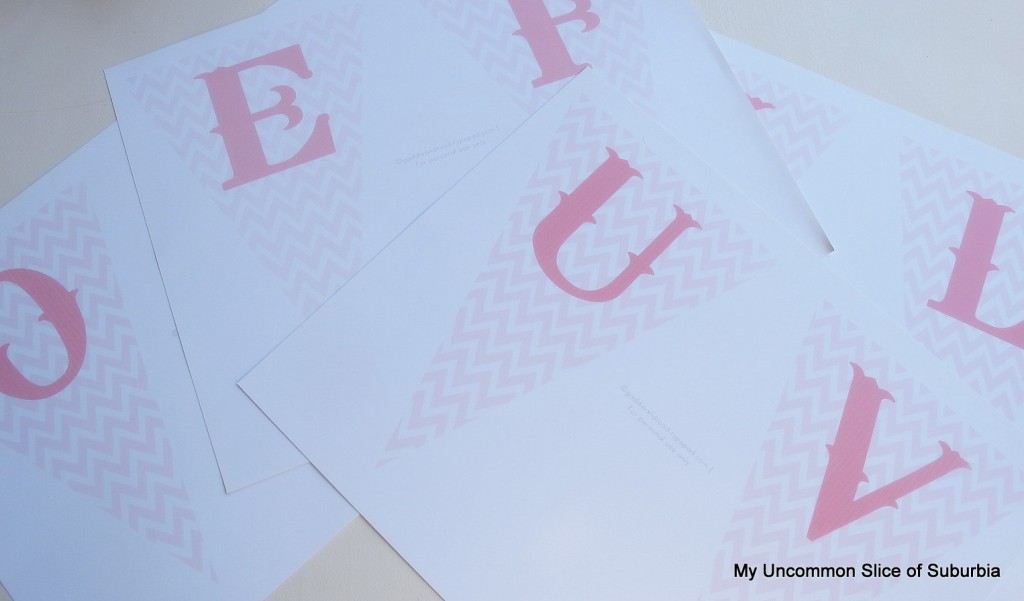 Grab ribbon, buttons, scrap paper whatever your heart desires.  The only thing I purchased was the Doilies for a dollar at the 99 cent store.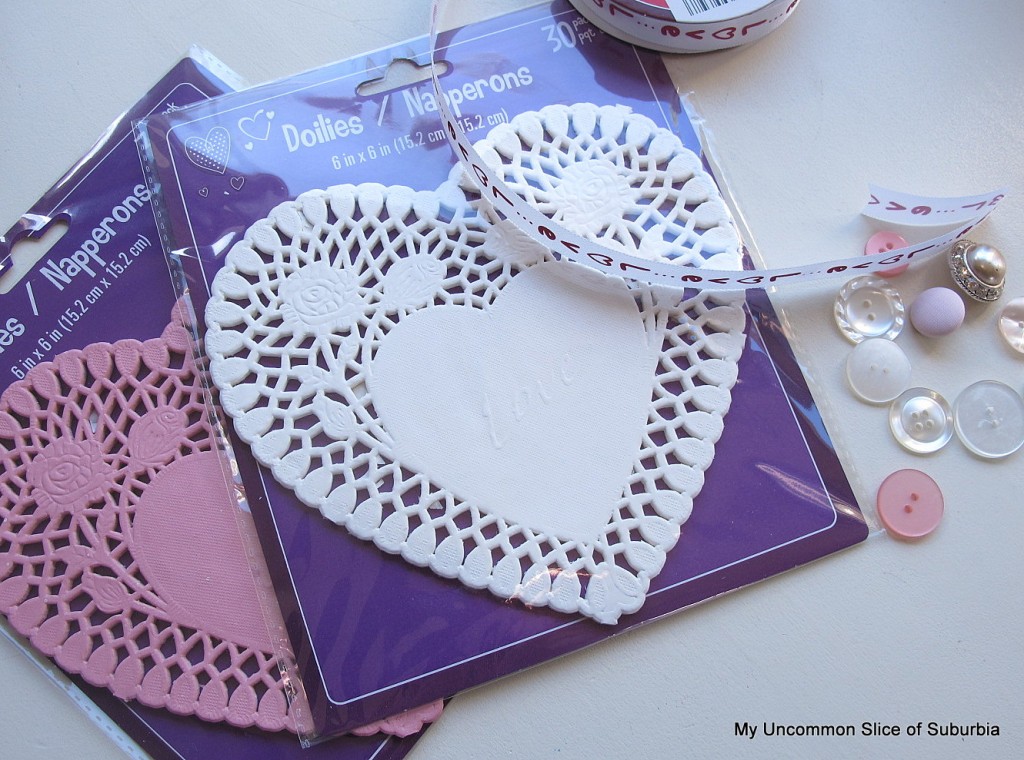 Start layering your paper and supplies adhering with hot glue.  Cut out your triangles and thread everything through the ribbon.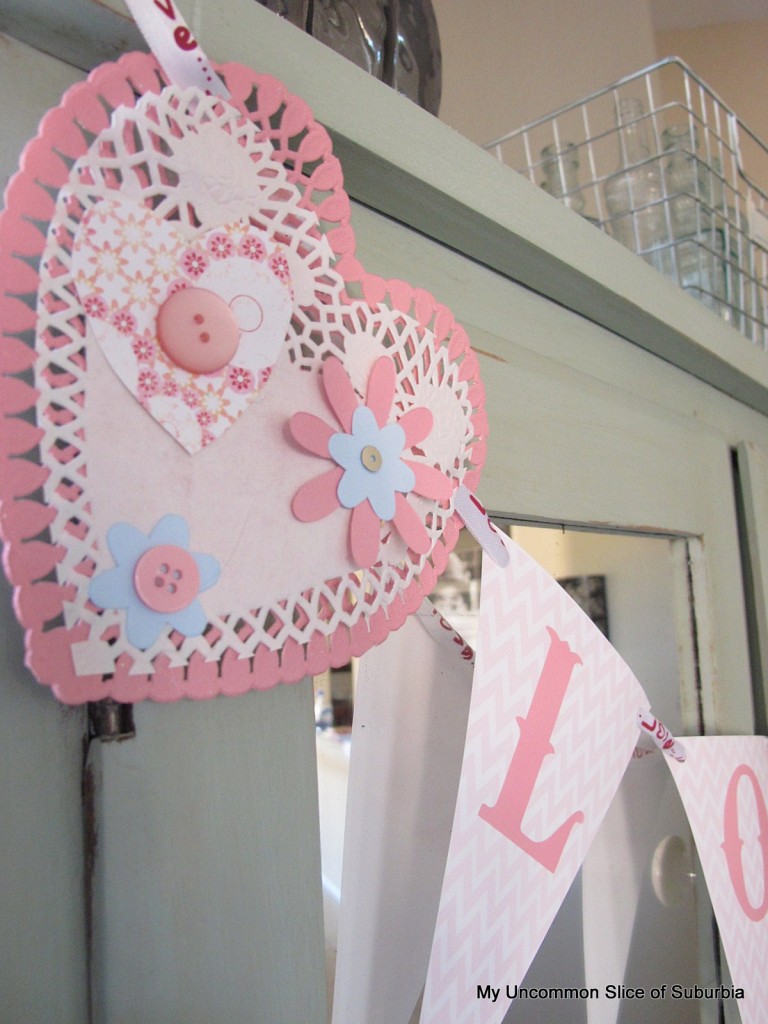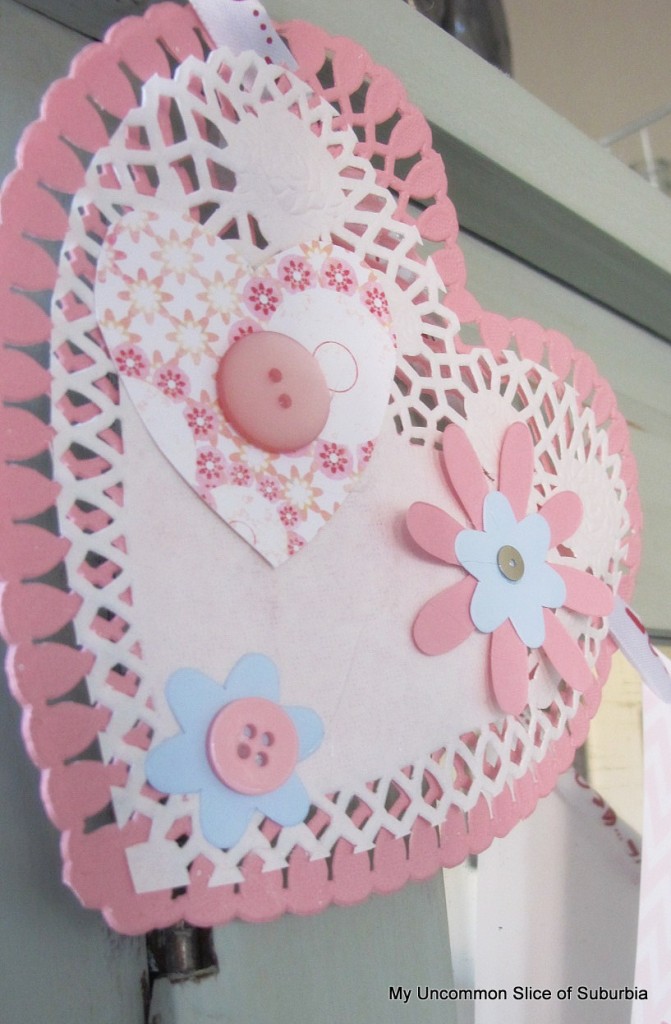 I thought it would look pretty up against the armoire we have sitting in our niche upstairs.  You can see the makeover here.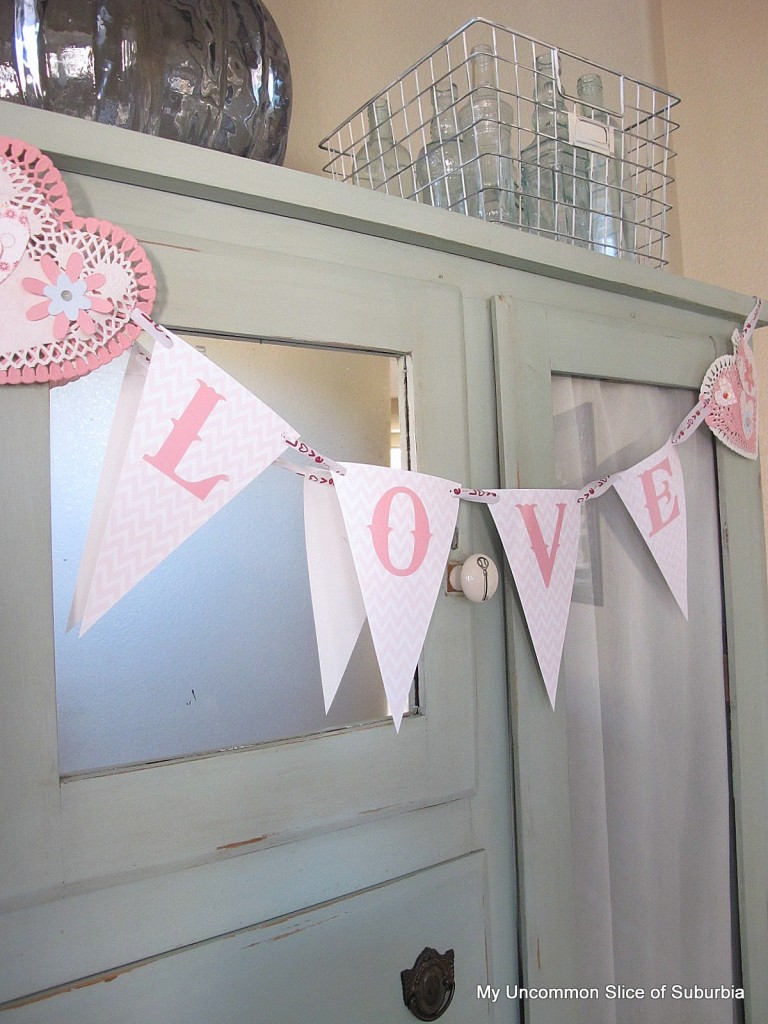 An easy and inexpensive decoration, took about an hour!
Napkin Flower
Buy some colorful napkins in differen't sizes, I found mine at the dollar store.

Scallop the edges with some scissors. Unfold and stack the napkins on top of each other, the smallest napkins goes last.  (I used 4 napkins but you could use more or less depending upon how big or small you want your flowers to be)
Begin flipping and folding, like an accordion.
Pinch the center and Tie a ribbon in the middle to keep it together.
Begin "fulffing" the flower by peeling each layer up, carefull you don't rip the paper.
Voila, beautiful paper flower!
I placed one on each end of my Valentine Banner.
 Valentine kissing ball 
 Silhouettes