Whiten your teeth for a dollar
Yes, you heard that right, I whiten my teeth for a under a dollar!  I have been meaning to write about this forever and just forgot so here you go.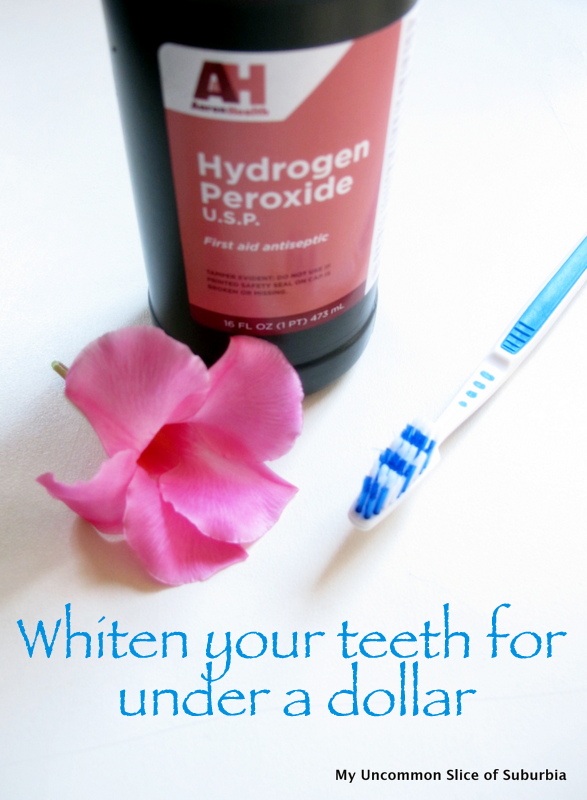 I was talking to one of my girlfriends way back when and her dad is a dentist.  She confirmed everything I "thought" I knew.  She said Kristin, your dentist isn't going to tell you to go out and buy yourself a bottle of peroxide or they would be out of business!
About a year ago I stopped using the $30 kits and started using a $1.00 bottle of peroxide and it worked just as good if not better.  (hence why I don't have a before and after picture as I have been whitening my teeth forever)
Next time you are at the store check out the active ingredients in the whitening kits and toothpastes, promise hydrogen peroxide will be listed.  Those whitening products that you pay $30 for are just glorified Hydrogen Peroxide in a pretty little package.
So here are the steps I follow
I Brush my teeth with toothpaste. However at my last dentist app't he recommends just brushing with listerene mouth wash and there was no need for toothpaste.  I tried it but it just didn't feel right, I think I need something abrasive to make my teeth feel "clean".
Rinse with 3% hydrogen peroxide for 30-60 seconds. (anything higher must be diluted with 50% water) When the hydrogen peroxide comes in contact with your mouth, a chemical reaction will take place and it will begin to foam, don't worry it's normal.
Spit out the rinse, do not swallow!
~That's it, promise~
I have heard if you have never used any type of whitening agent on your teeth the Hydrogen peroxide treatment will take awhile, at least 6 months.  However if you have pretty white teeth to begin with or have used the whitening agents in the past this is a fabulous way to keep up the look for the fraction of the cost.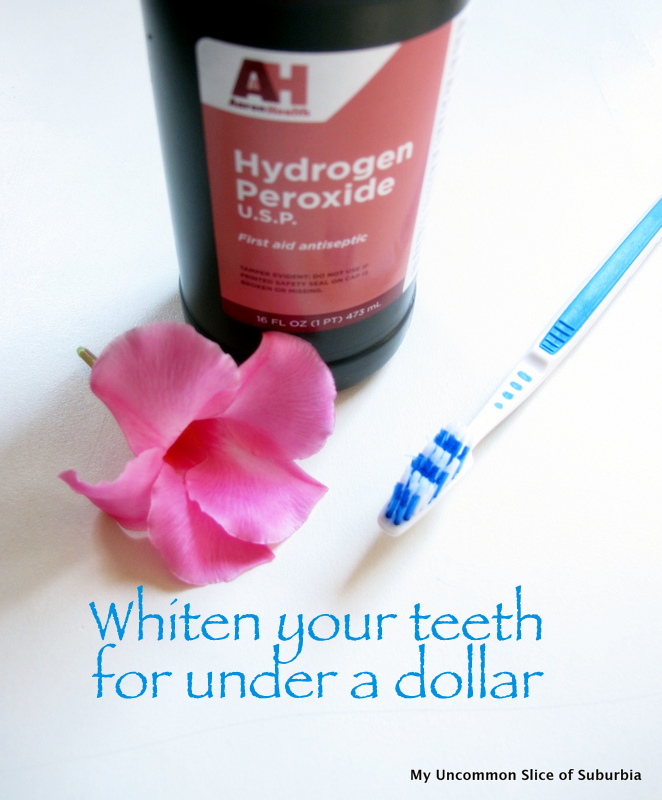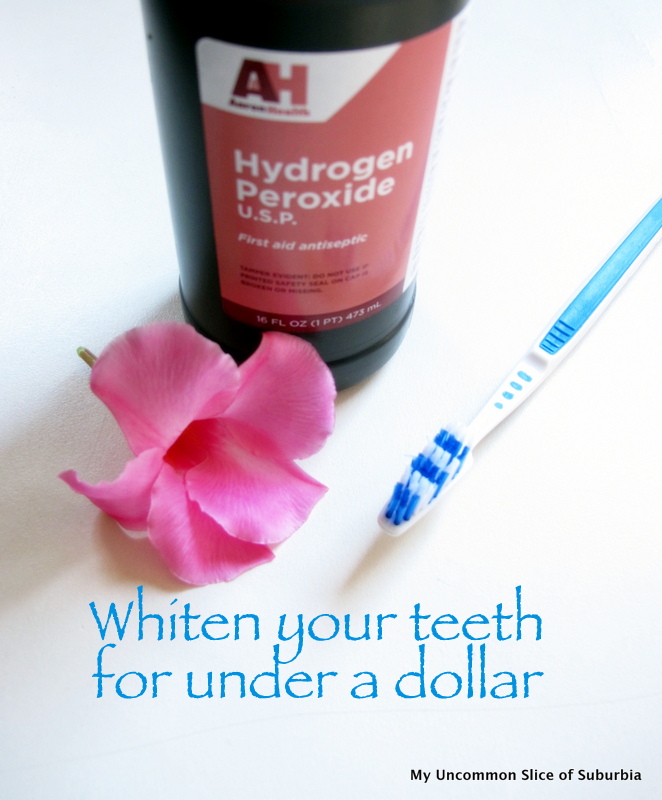 So what do think, are you going to try it? Have you been doing this already? I wan't to hear your thoughts!