The boys and I love to get busy crafting and baking over the holidays. I thought it would be fun to give all our friends some homemade treats in some cute tins.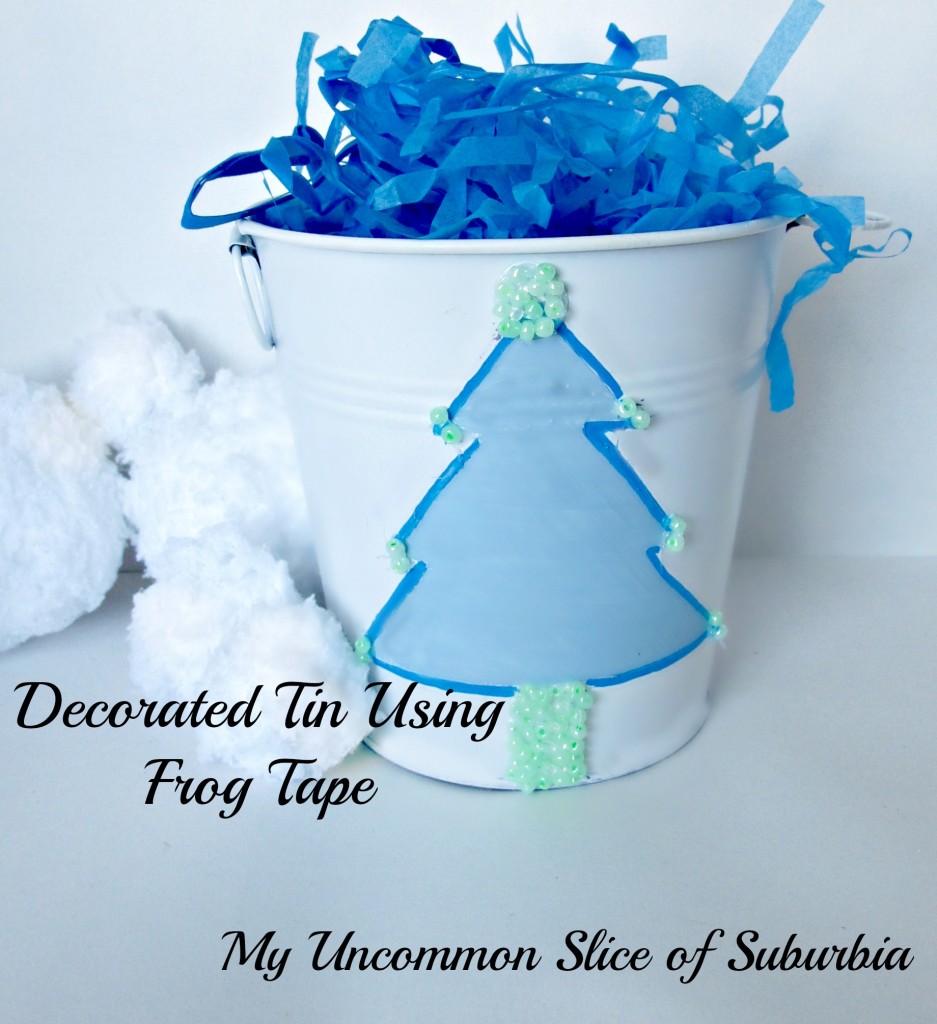 First I spray painted a tin container that had a little texture and some rivets on the top with a nice shade of white.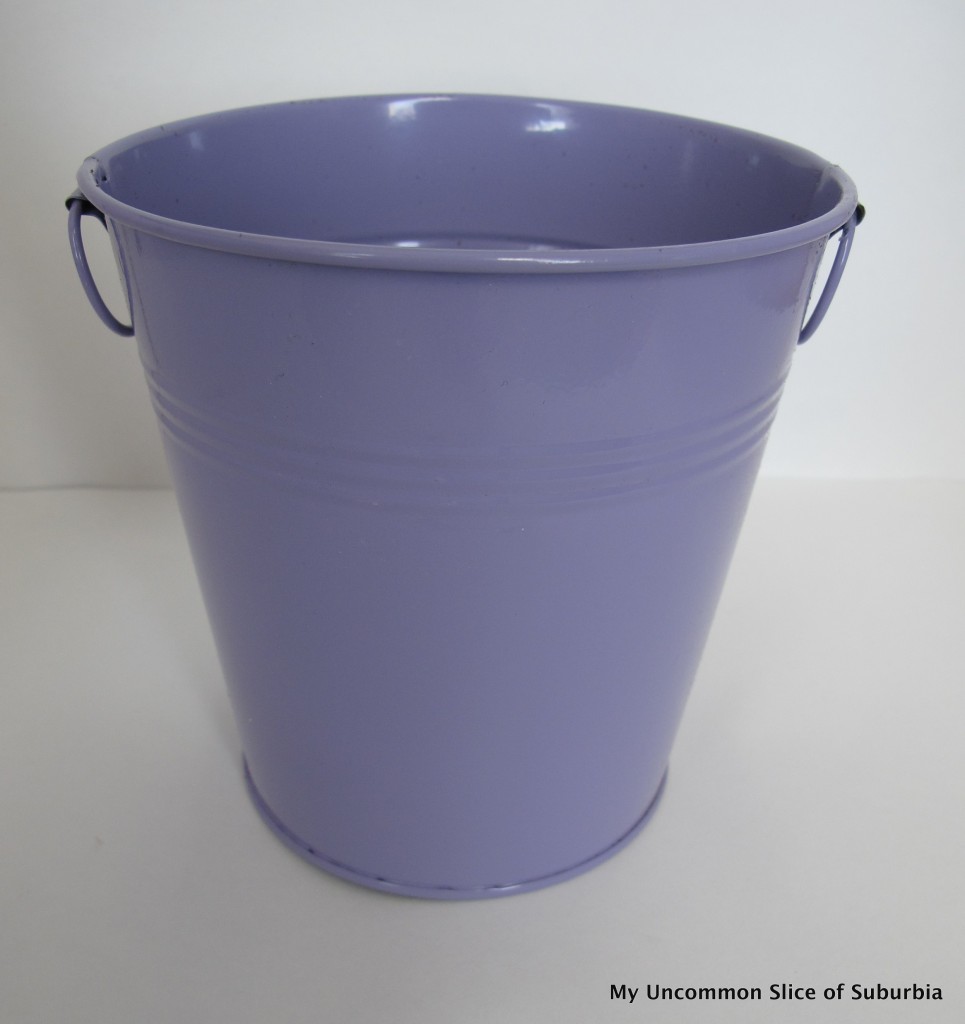 Next I drew a Christmas tree very lightly on the tin.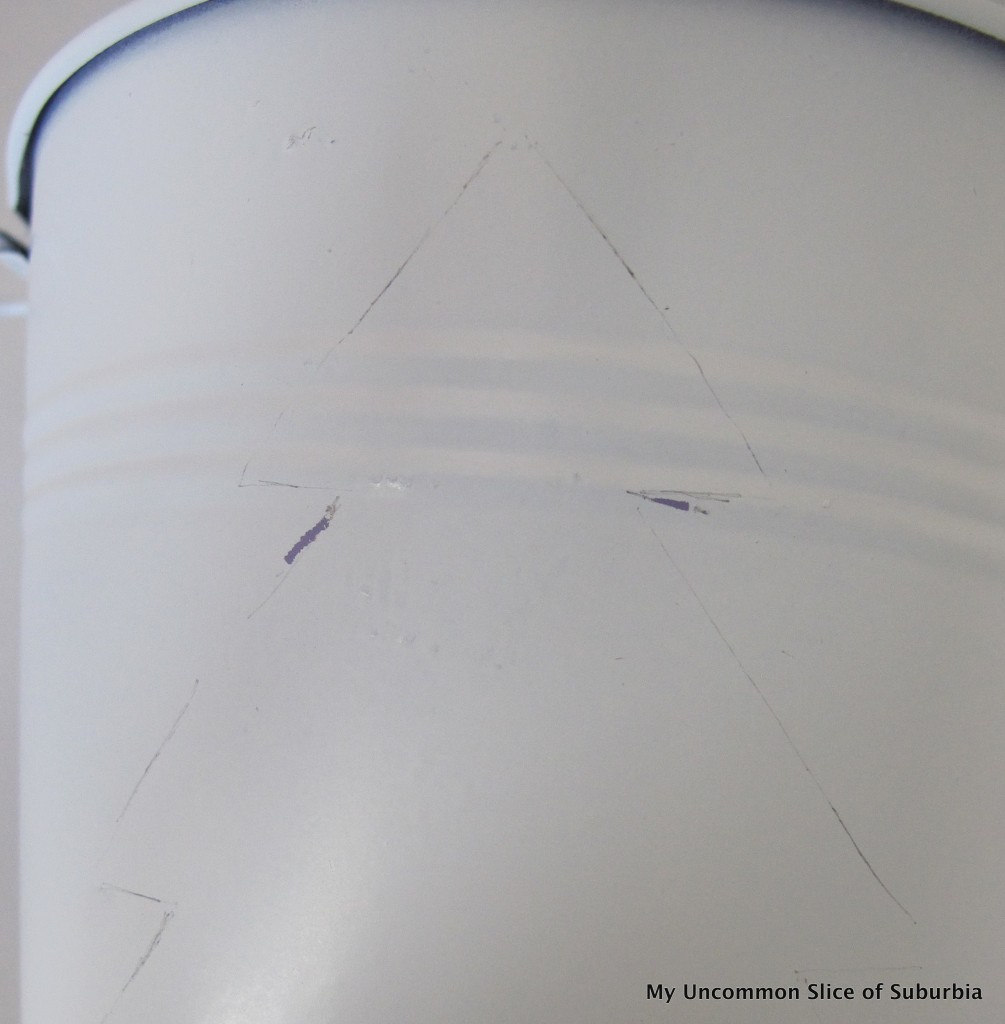 I taped off the tree using the FrogTape® Textured Surface, I then wiped the edges with a damp cloth to activate the PaintBlock.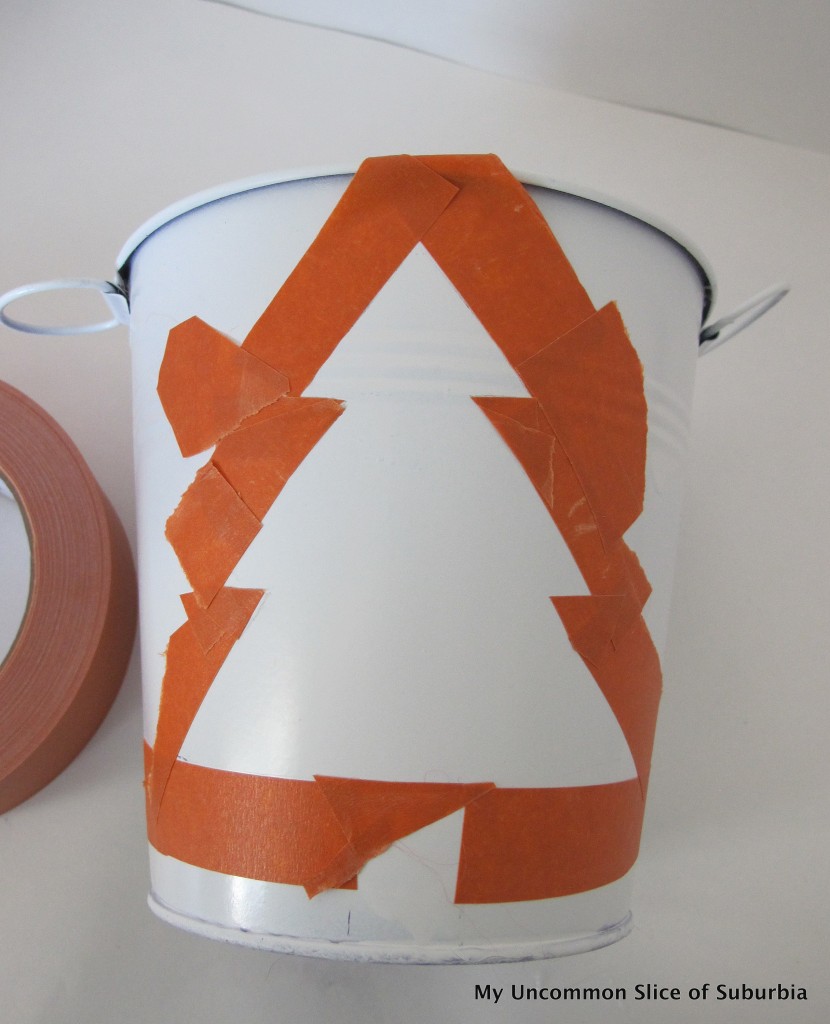 The kit comes with this magic liquid and you paint it on right over the line of tape. It is a edge sealer to assure the paint does not seep under the tape, brilliant!
Next I decided to paint my tree with a fun coat of bluish grey pearl paint, It took a couple of coats.
I took the tape off carefully and VOILA a perfect tree! Next I embelished it with some bling and outlined the tree with a sharpie to make it stand out more.
FrogTape® Textured Surface is painters tape specifically formulated to work on textured surfaces! The product will help you create clean straight lines without seepage.
Can you imagine using this to paint stripes on walls, it is going to make the process so much easier!
You can share your Textured Paint tape ideas, just use hashtag #TexturedSurface! And be sure to check out FrogTape® on twitter @FrogTape for more inspiration!