I'm sharing some quick and easy no-cost/low cost decorating ideas for the kitchen today.  After the holidays, the house seems so bare and to be honest I kind of like it.  After taking down all the decorations and putting all the "stuff" back into the attic it's freeing to start over.  I decided for 2016 I'll be decorating with color not clutter, there is a real elegance in simplicity.
One of my favorite decorating tips is to use fresh vegetables, fruit, and flowers as part of our home decor, it is so simple and many times overlooked as an option.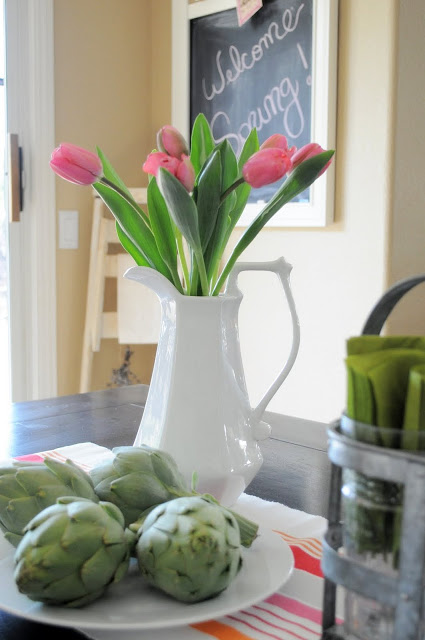 We are fortunate here in San Diego as we have an abundance of fruit trees surrounding us.  They make for the perfect display on a countertop or kitchen table in glass containers or fun platters.  As the "display" quickly disappears I simply replenish it and pick more fruit off the trees.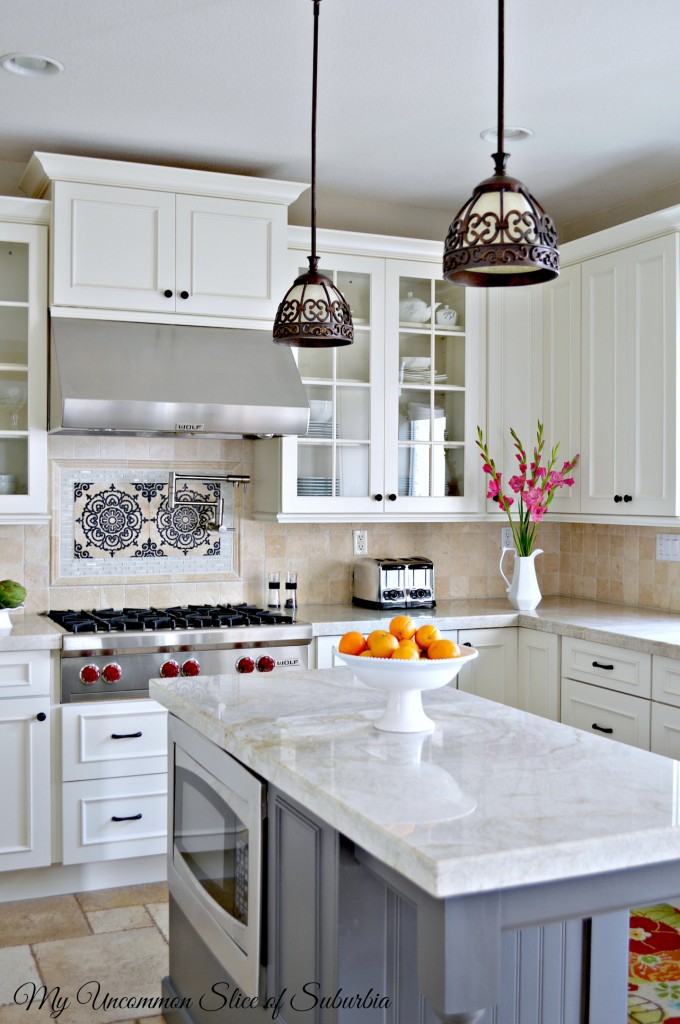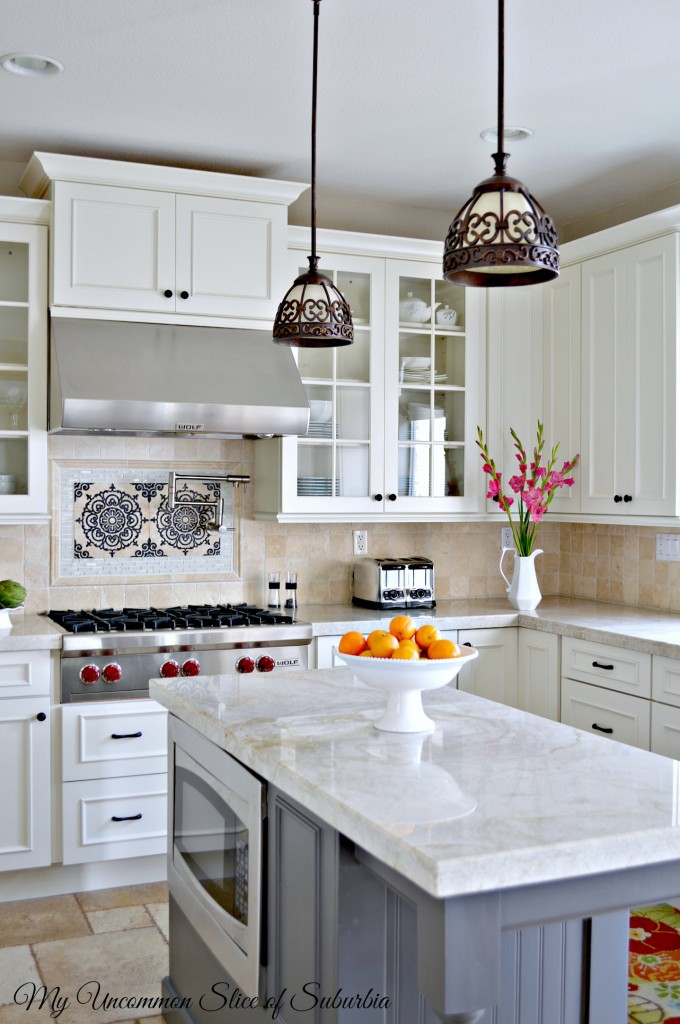 Another one of my favorite kitchen decor ideas is placing fresh flowers in white ceramic pitchers.  I love flowers (ask my hubby) and it is a great way to bring natural beauty into your home. During the summer and spring months, I can normally walk outside and take clippings from the yard which is perfect since it doesn't cost a dime.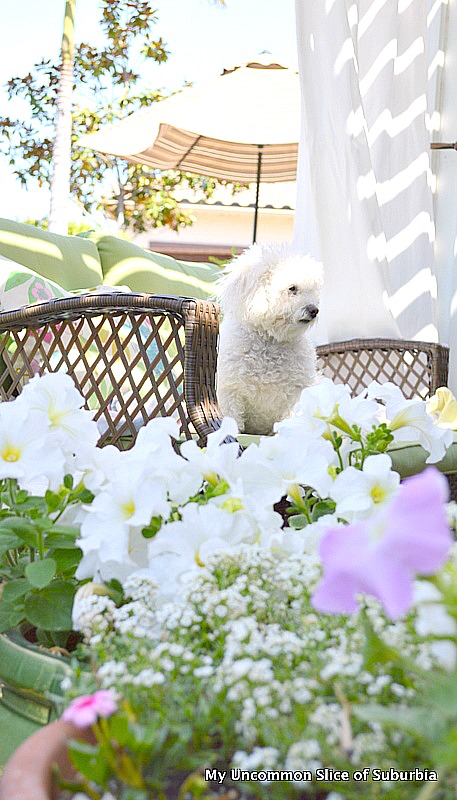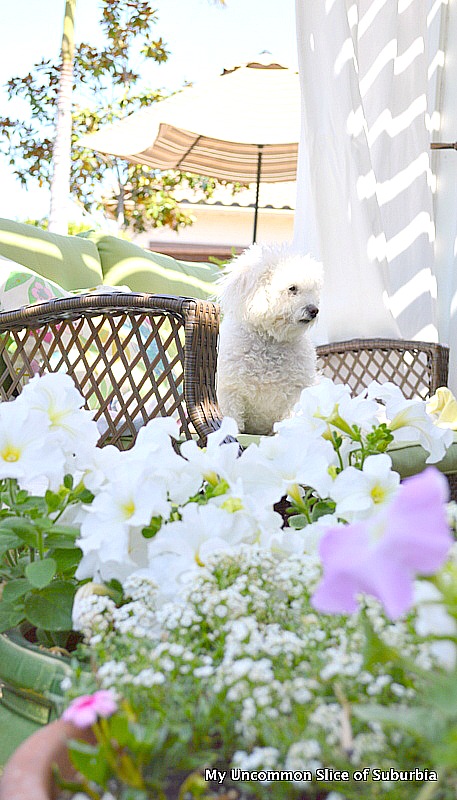 During the fall and winter months, we love to walk around our local farmer's market.  We always pick up fresh fish, fresh flowers, delicious cheese and produce.  Such a great way to start the weekend!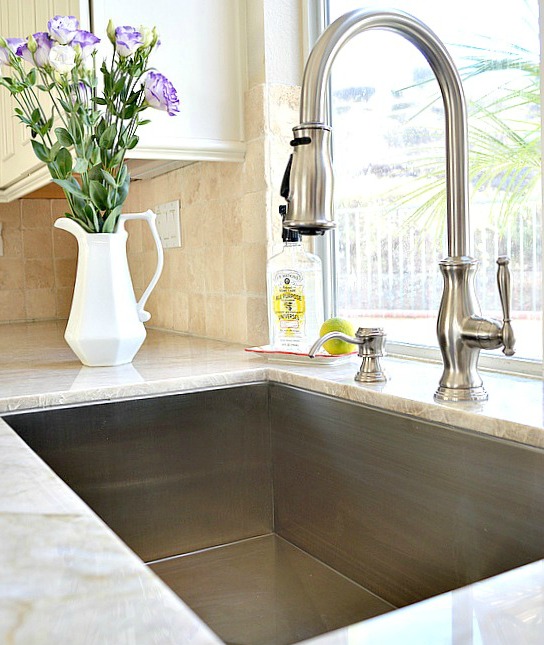 Check out these easy and budget-friendly decorating ideas for this months10 minute decorating kitchen series.
Making it in the Mountains
Eclectically Vintage
Stone Gable


My Uncommon Slice of Suburbia

Rooms for Rent
Thanks so much for stopping in today, have a wonderful rest of the week!