New Years Eve Family Feud Party Game Free Printable
I have a fun and free family feud party game for you so you can ring in the New Year in the comfort of your own home! It's the perfect game to get everyone involved!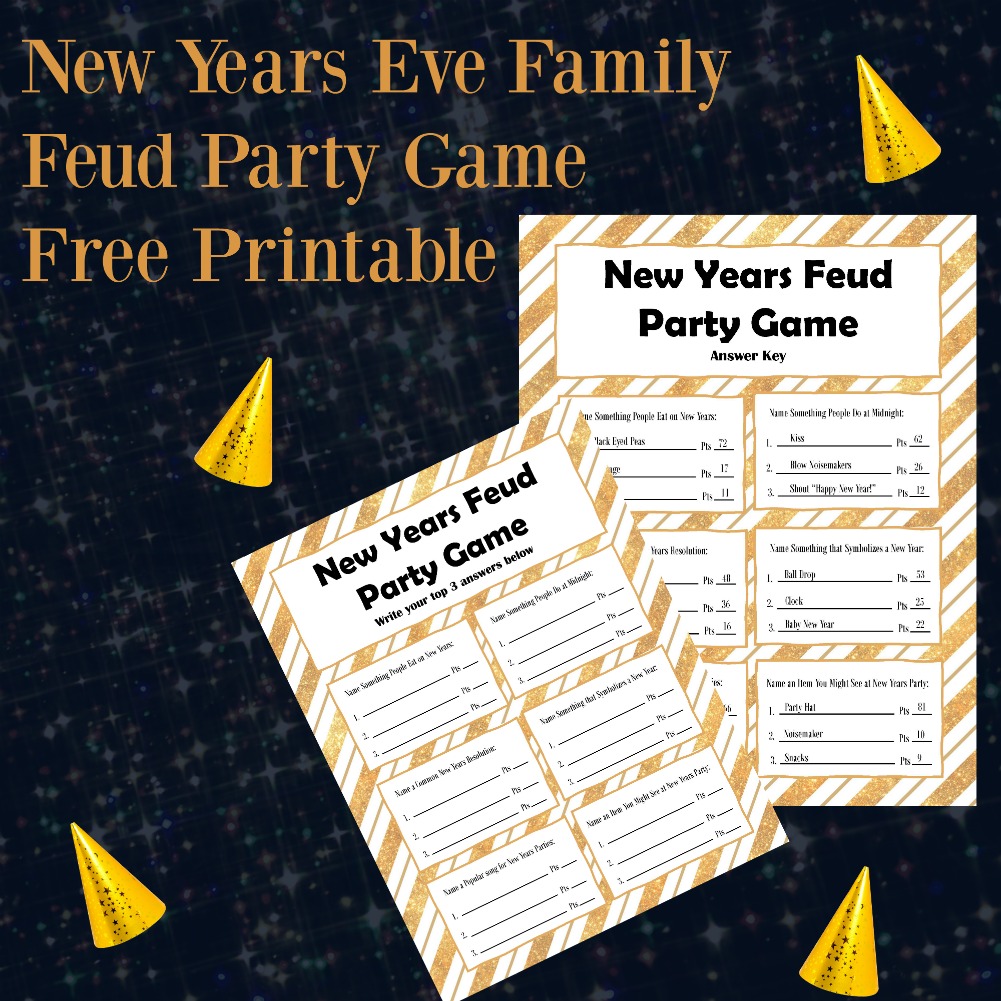 It's so simple, just download, print and cut and you've got the perfect night ahead of you!
Directions:
Print out Question and Answer Pages on heavy card stock
Pick out a "host"
With the remainder of the people, divide into two teams.
Decide on a time limit for answering the questions before starting the game (this will vary based on age group)
The host will read the question, each team will work together to come up with the best answer and write it down.
 The host will read the top answer.
Continue until all the questions are answered.
The team with the most points wins!
TIP: The technique is to work out not what you necessarily think the answer is, but what the top answer given by a group of people might be.
Clicking on the pictures below will also bring you to the free printable!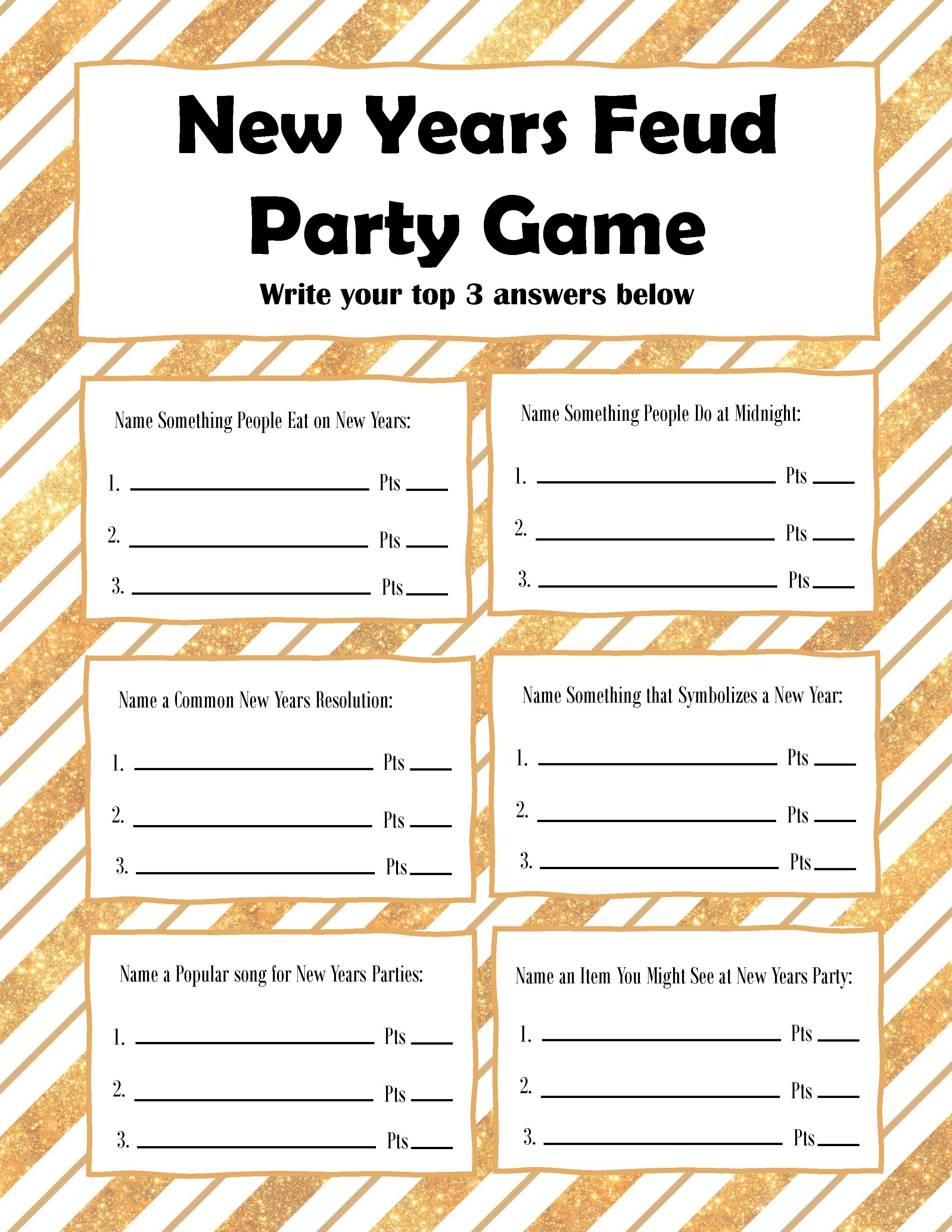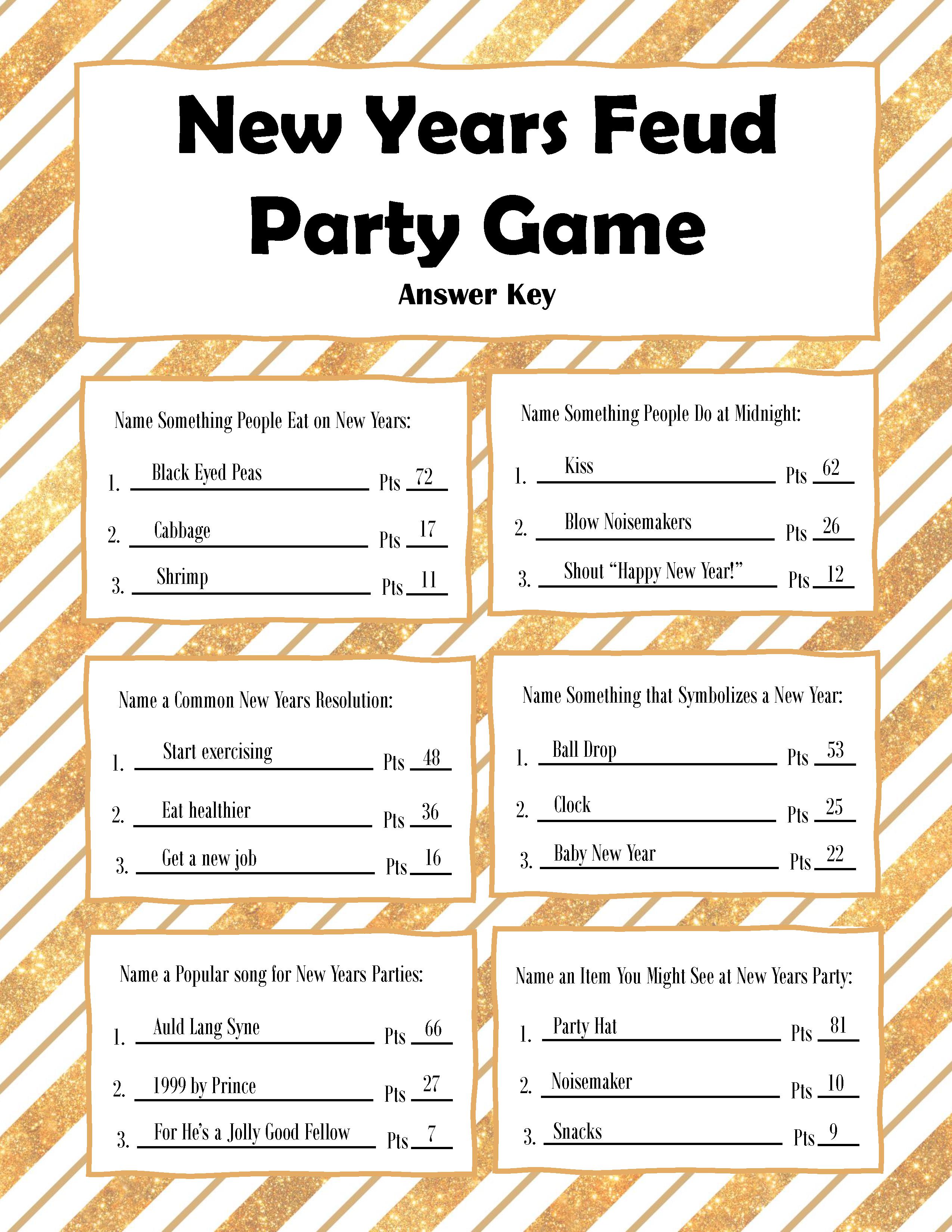 If you want to get a little more detailed you can find all the Q&A right here on how to play the game.
Wishing all a wonderful and safe new year's!