Autumn Matching Game For Kids
The kids are going to LOVE this free Autumn printable matching game! Matching games are great for developing concentration, memory, observing details, social skills and improves the child's ability to notice similarities and differences!  This printable card set includes a total of 16 cards, with each pair featuring a picture that is fall related.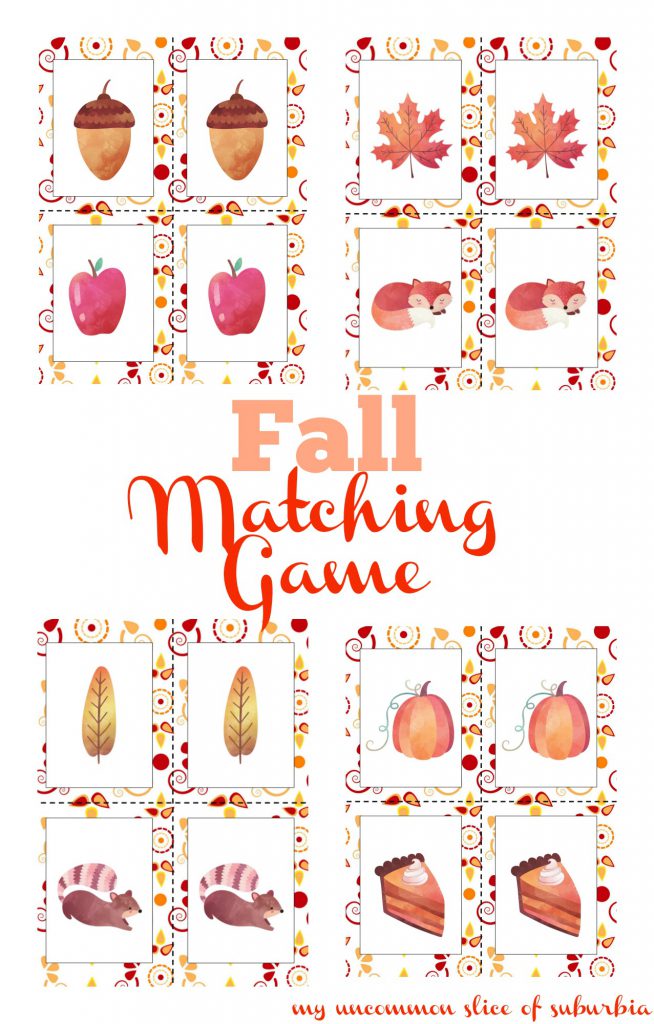 Directions
Click on any of the pictures below, it will bring you to a power point presentation with all 4 cards and simiply download
I suggest printing all of the pages on heavy cardstock
Cut along the dotted lines to form the cards
Although it is not necessary, laminating the cards will help with durability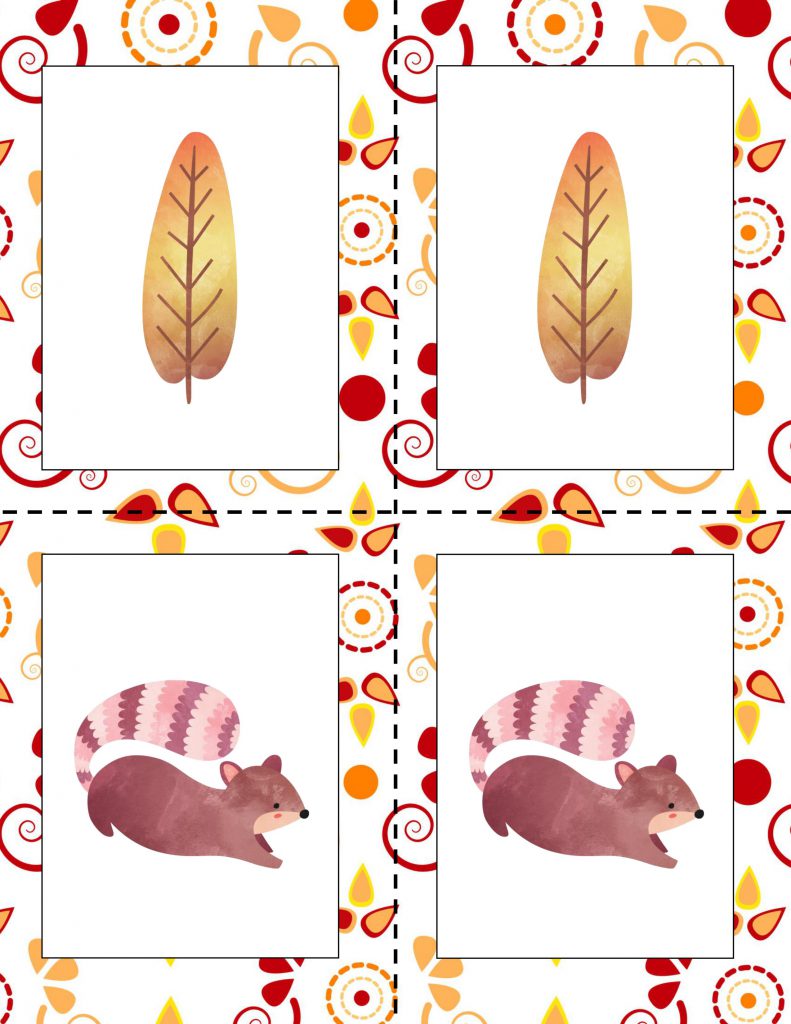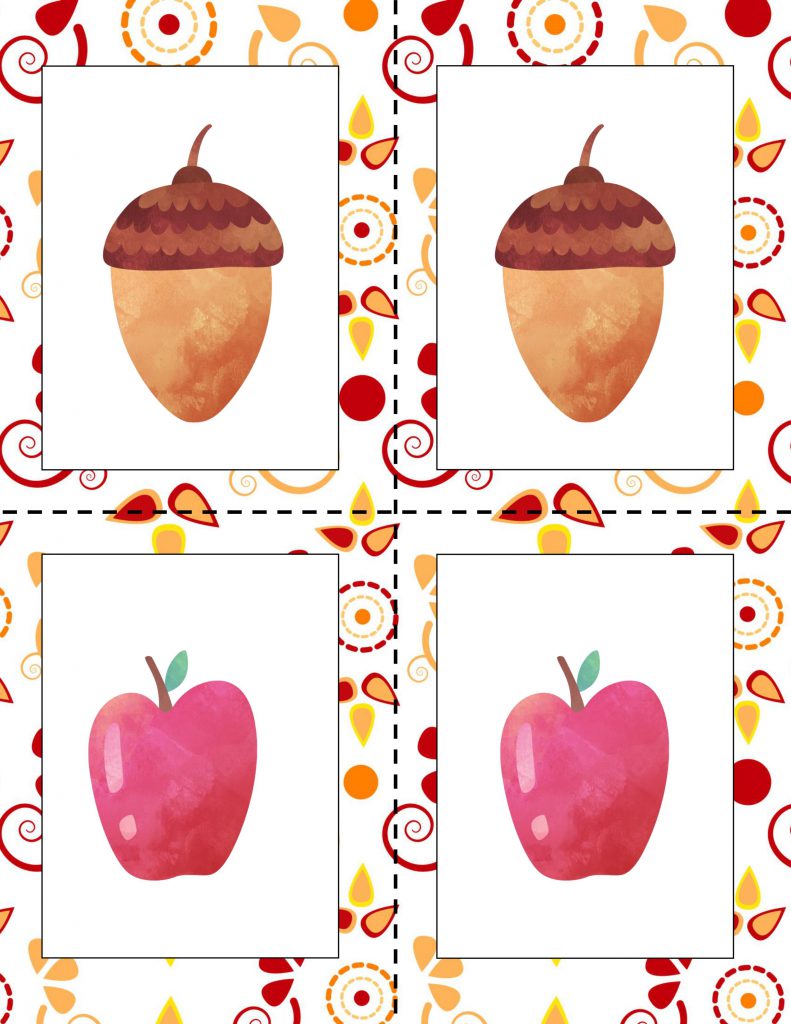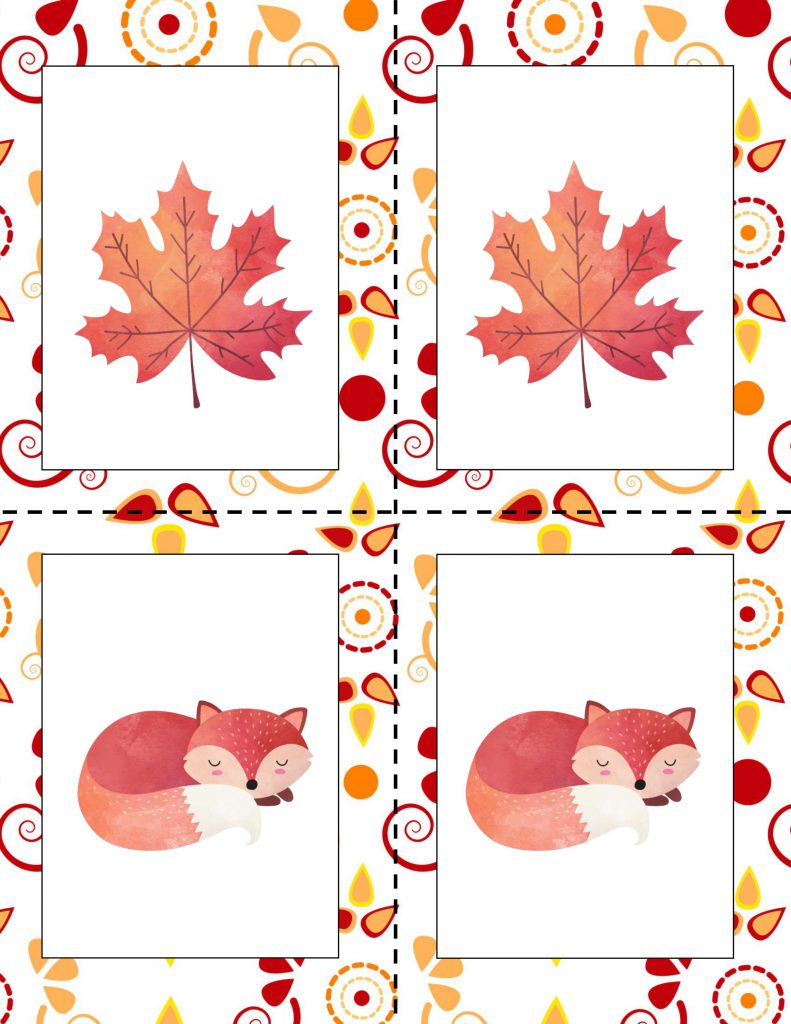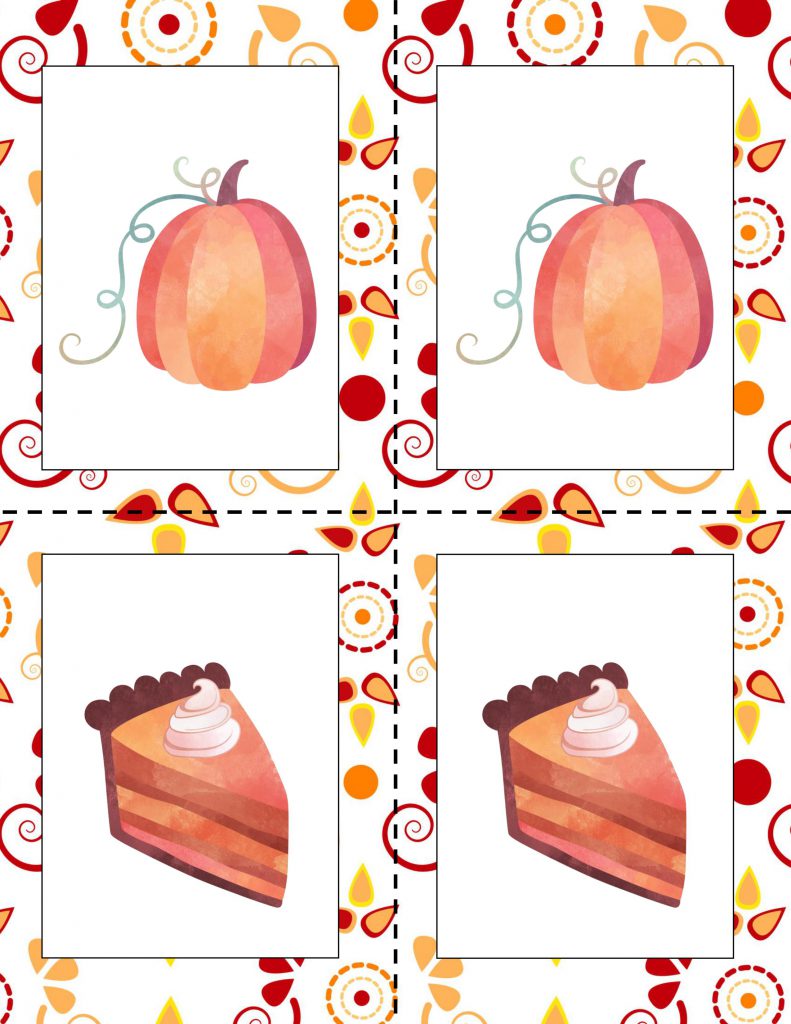 How To Play
Mix up the cards.
Lay them in rows, face down.
Turn over any two cards.
If the two cards match, keep them.
If they don't match, turn them back over.
Remember what was on each card and where it was.
Watch and remember during the other player's turn.
The game is over when all the cards have been matched.
This matching game will keep your little ones busy all while having fun, spending time together and learning all at the same time!