How to create Christmas lettered garland
Welcome back for the One Item Challenge! This week's item was ribbon, my mind was spinning with all sorts of fabulous ideas but being super busy combined with being behind on everything I ended up making garland.  This was so easy to make, took about 10 minutes and I am so happy with the results!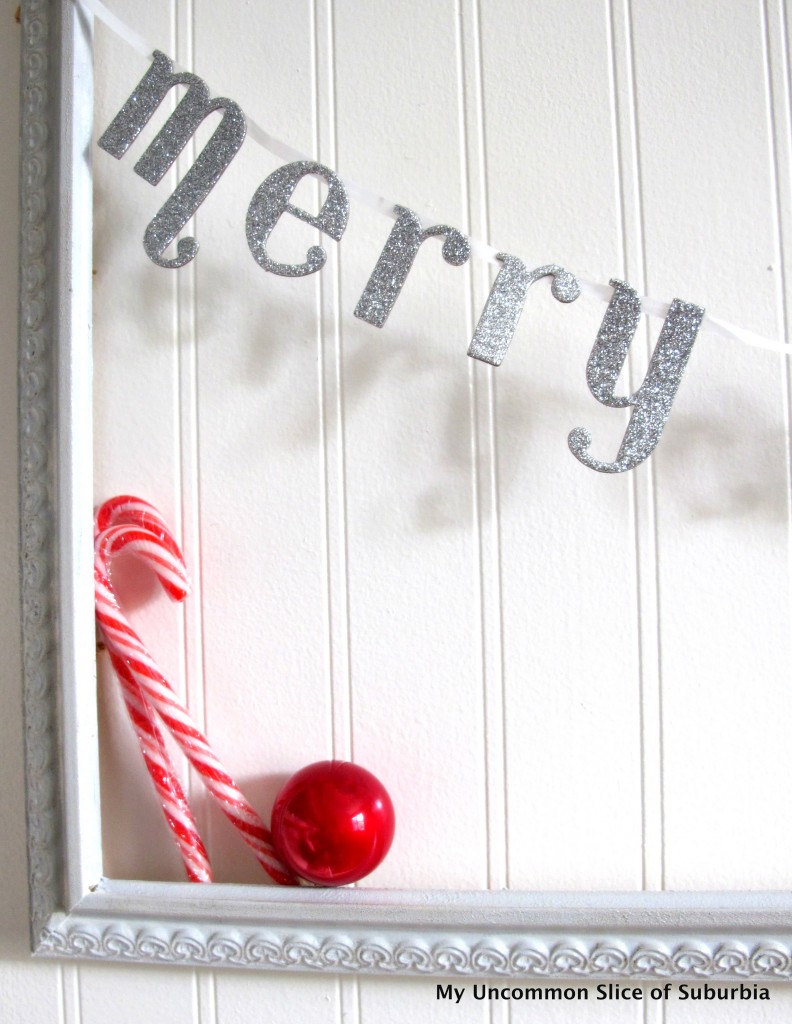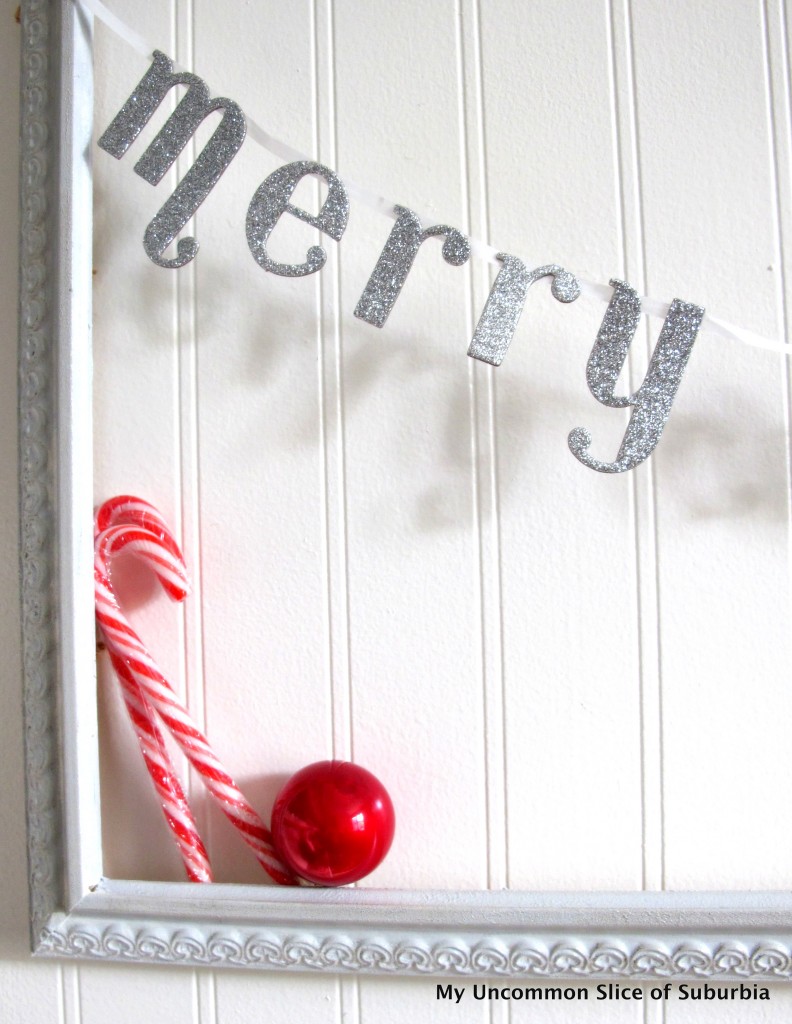 You only need three items, glitter letters, (I found mine at Michael's) Ribbon of your choice and scissors.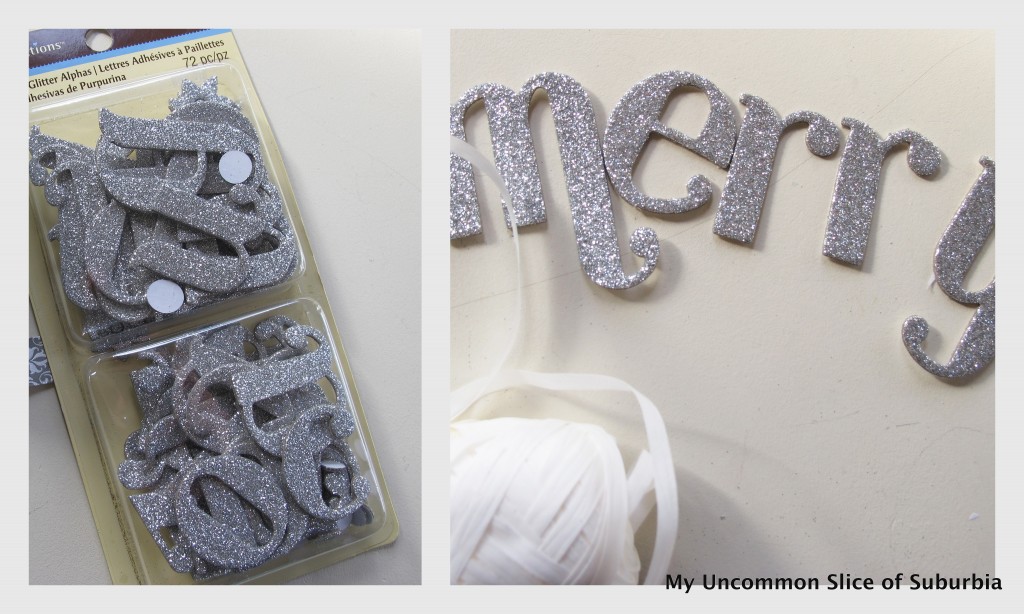 Lay out all the letters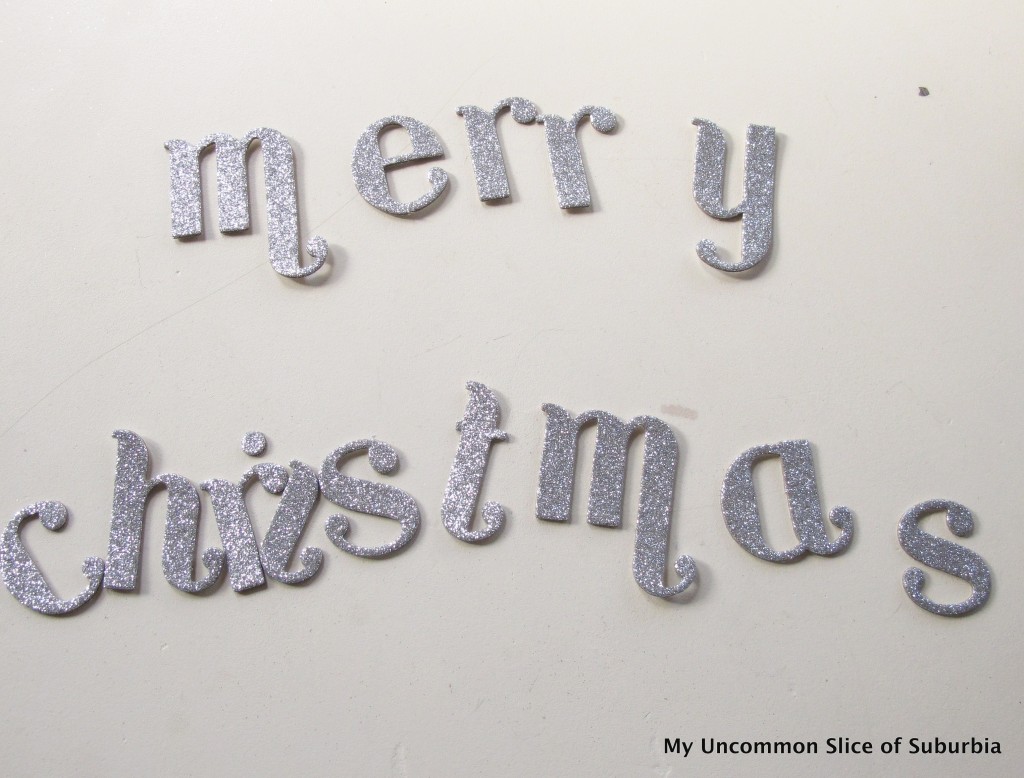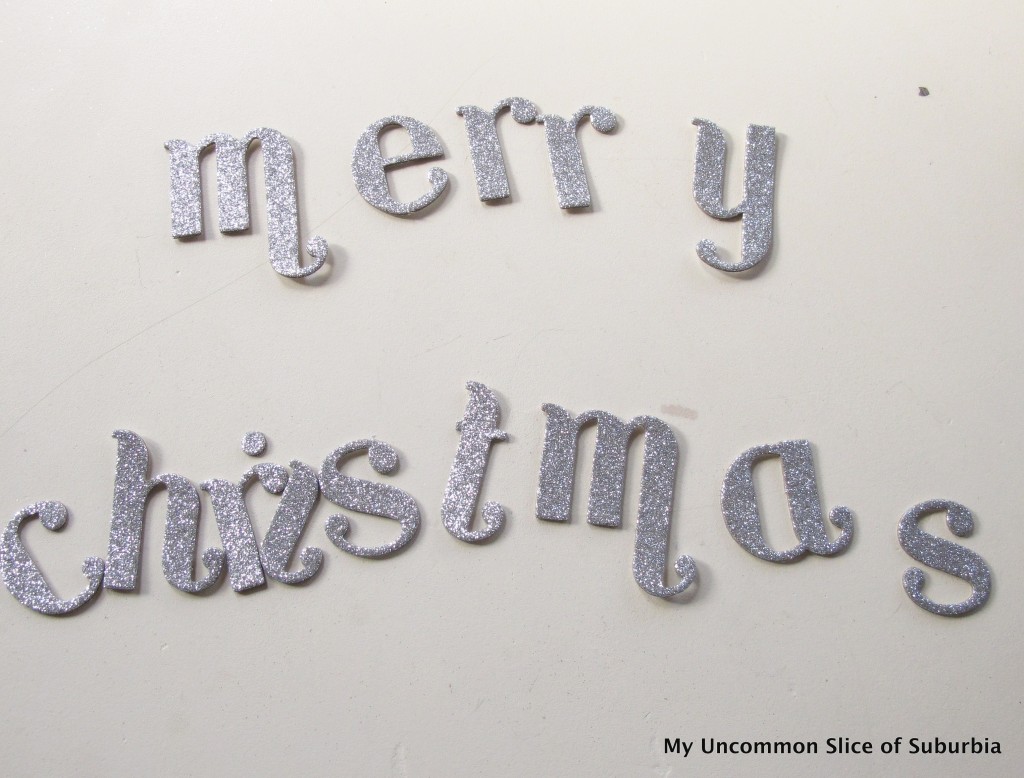 I only peeled back the upper part of the sticky backing on the letters so they wouldn't start sticking to every surface around.  I  simply attached the letters to the ribbon starting with the last letter so I wouldn't run out of ribbon.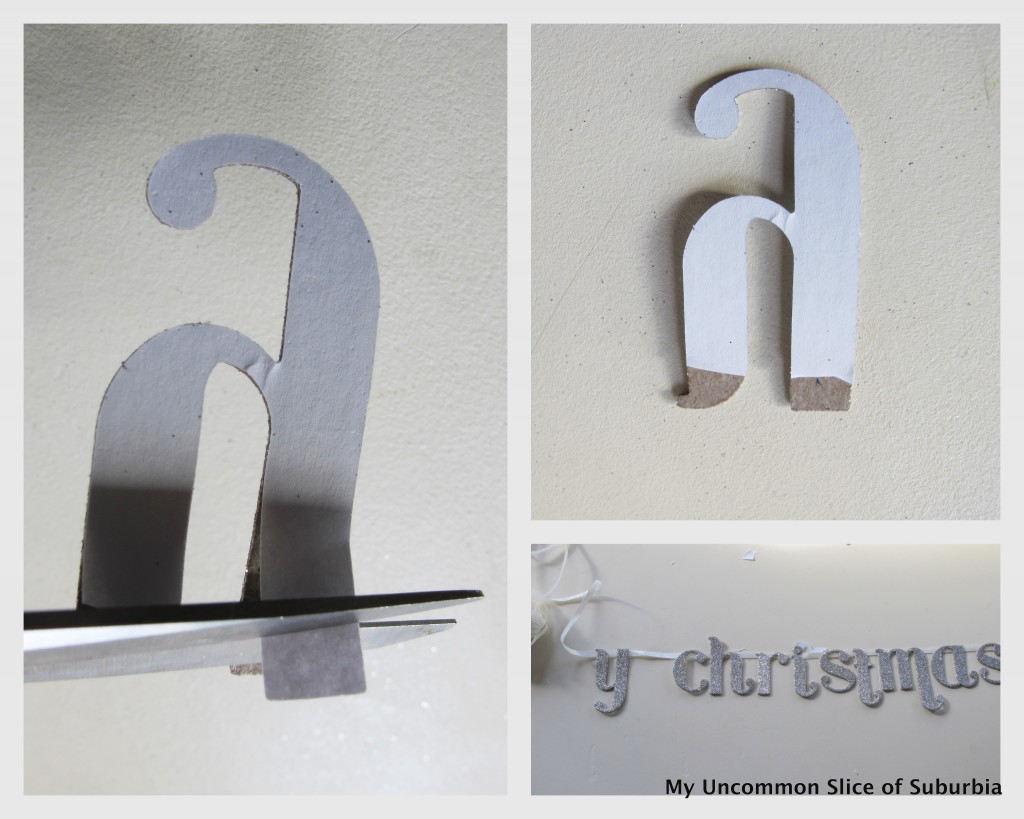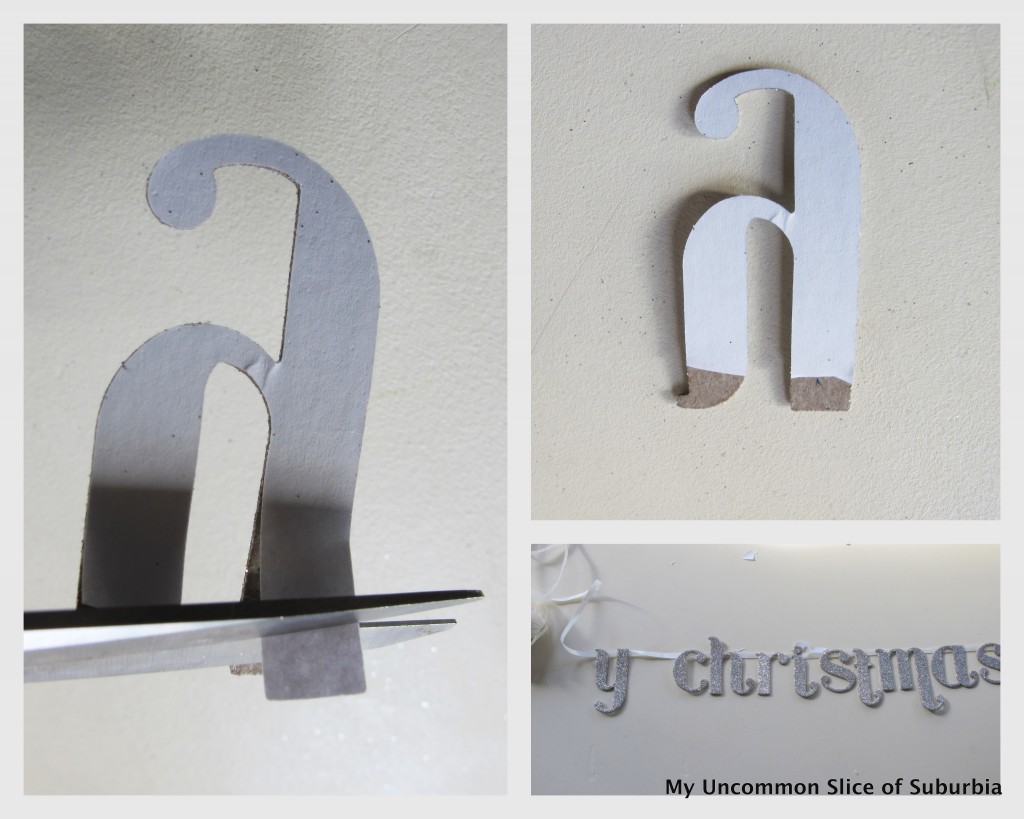 That's it, I told you it was easy!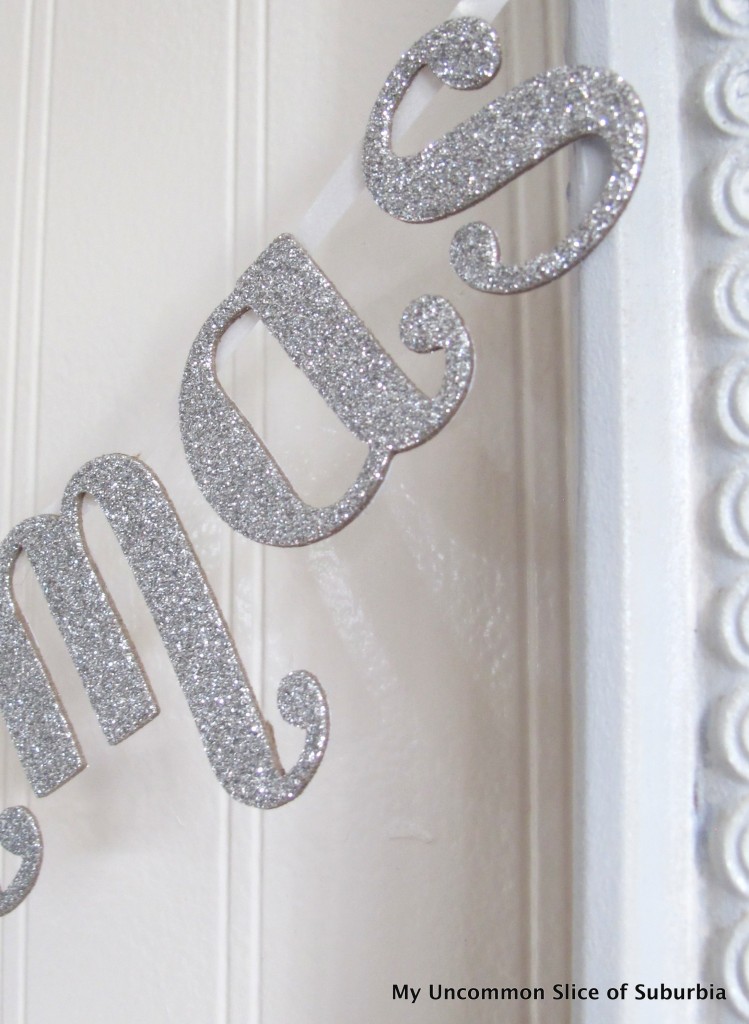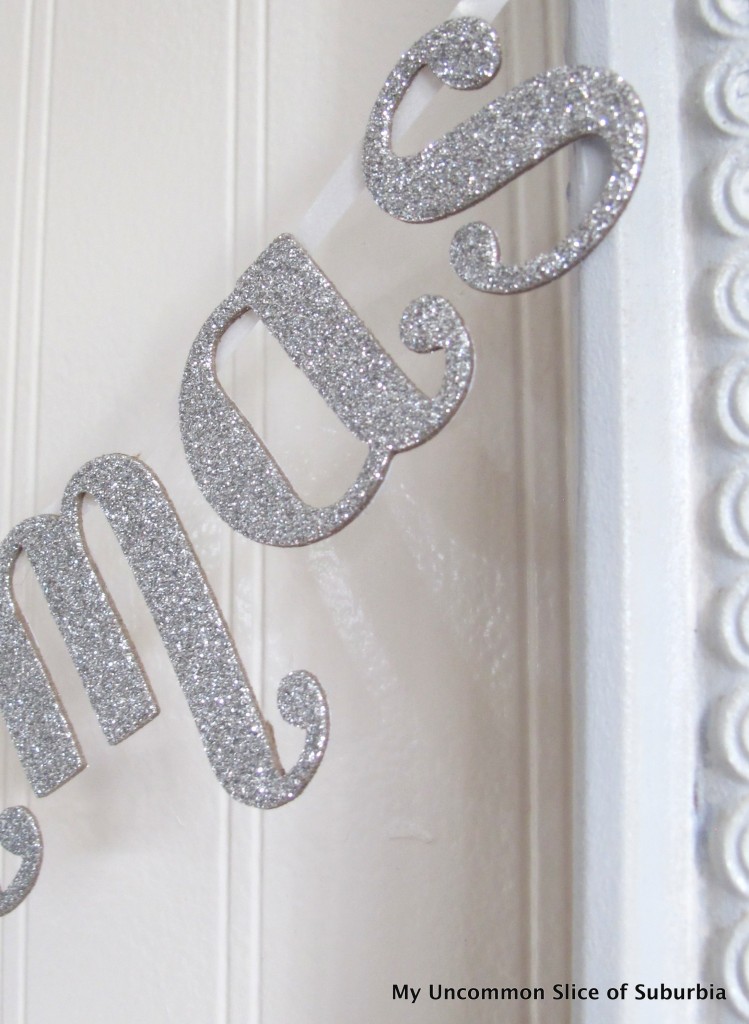 You could get really creative if you want.  Using bigger letters, thick ribbon, the possibilities are endless.  I think this garland will be perfect hanging up on our mantel but who knows it might make it's way over to the Christmas tree.
Make sure you check out  all the other projects and see how the other ladies got creative with ribbon.