Frame to Jewelry Holder Tutorial
I decided to get a little crafty over the weekend and make a jewelry holder out of an old frame and leftover fabric.
~Simple and free~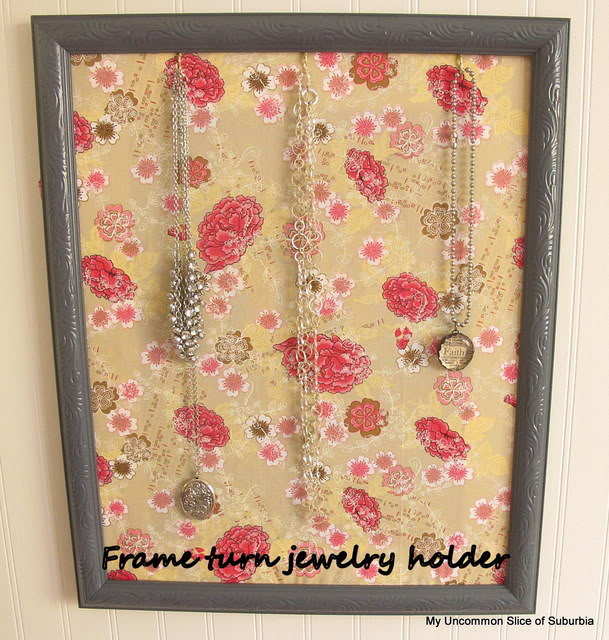 I took the backing off a picture frame I no longer used and gave it a coat of
 grey spray-paint.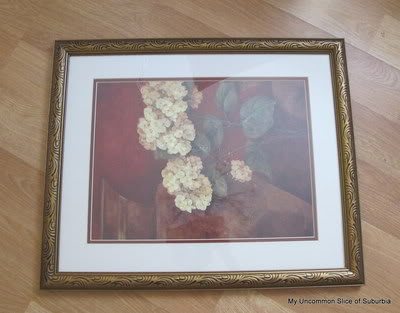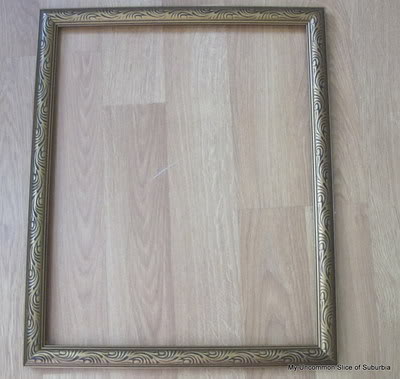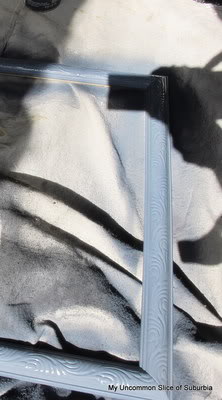 Next, I laid the cardboard backing that came with my frame down onto my ironed fabric.  Pulled the fabric taut around the back and secured with staples. (make sure your staples are the short ones so they don't go through and through)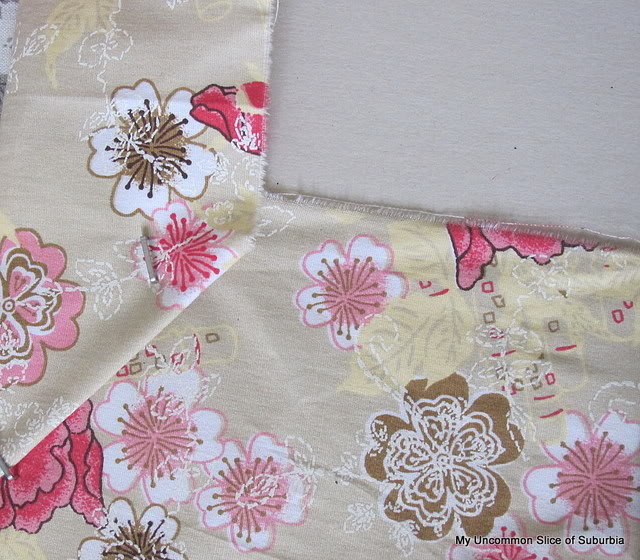 Place it back in the frame and attach a few staples between the frame and cardboard so it stays put.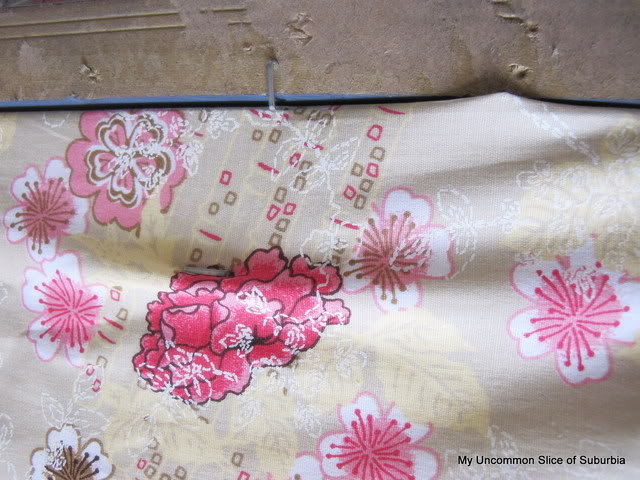 Add your hooks and jewelry!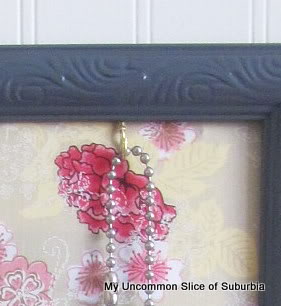 Easy and fun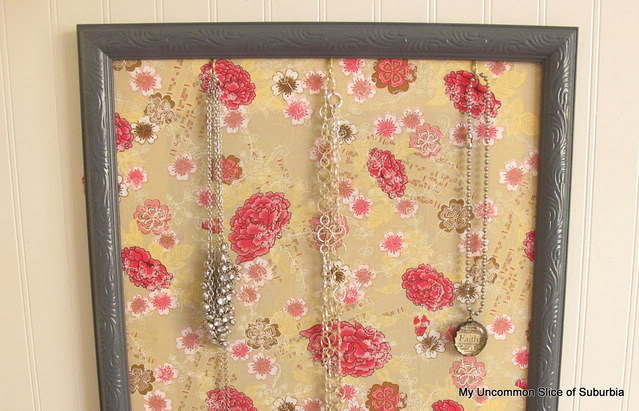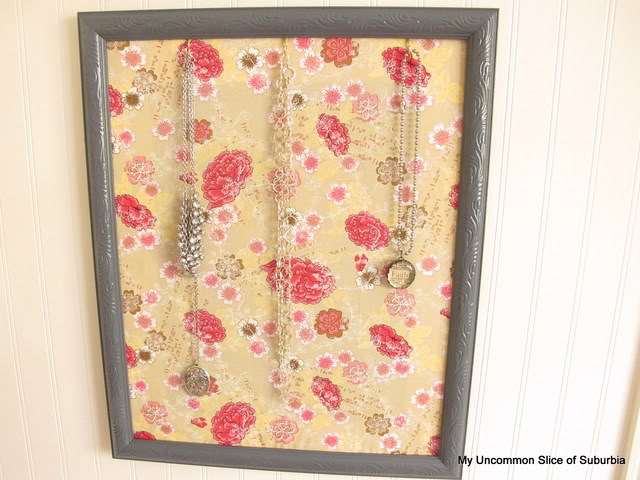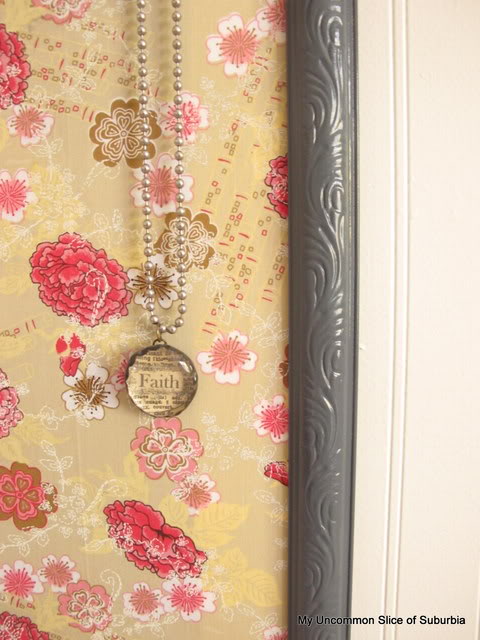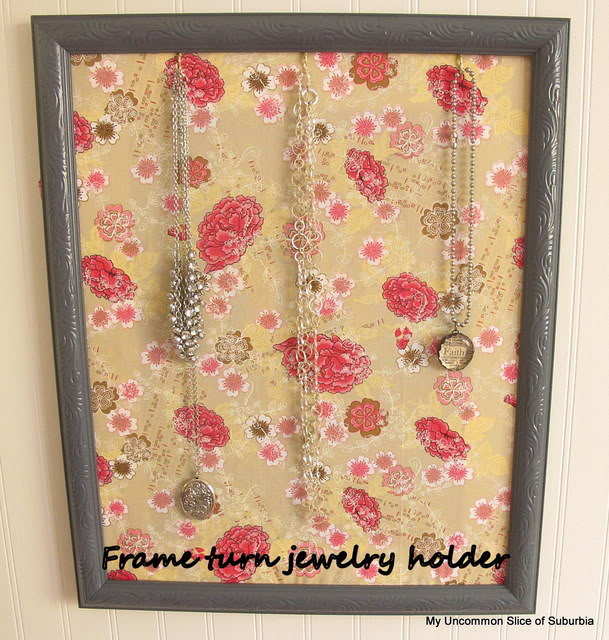 You could also add foam before the fabric so you could use push pins or chicken wire on-top of the fabric instead of hooks.  So many possibilities.