2019 Christmas Home Tour – Holiday Housewalk
Hello friends and happy Holidays, welcome to the 2019 Holiday Housewalk  hosted by my sweet friend Jennifer Rizzo, I am beyond honored to be a part of her gorgeous tour! Each day this week bloggers have opened their doors and invited you inside to tour their beautiful homes, each home is magical and unique in its own way!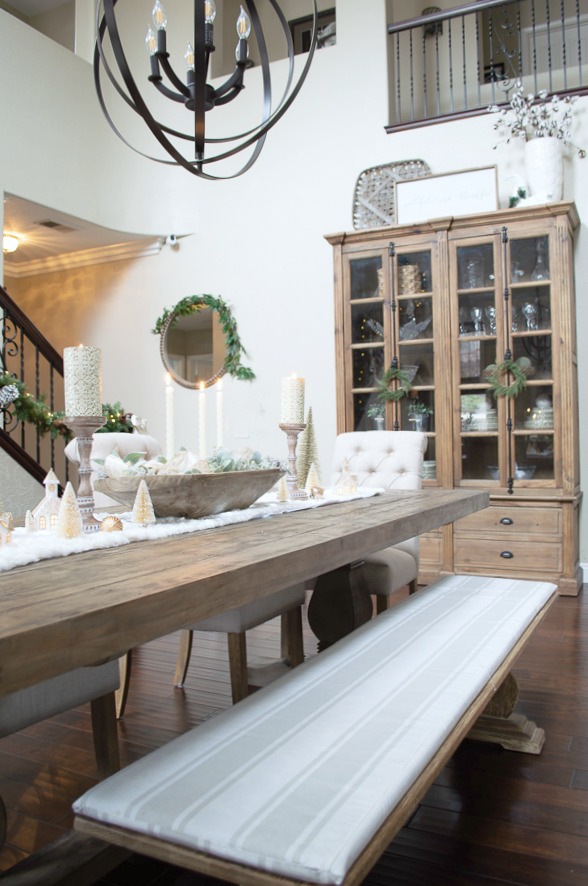 It's best to start from the beginning if you haven't already, click HERE so you don't miss all of the incredible homes!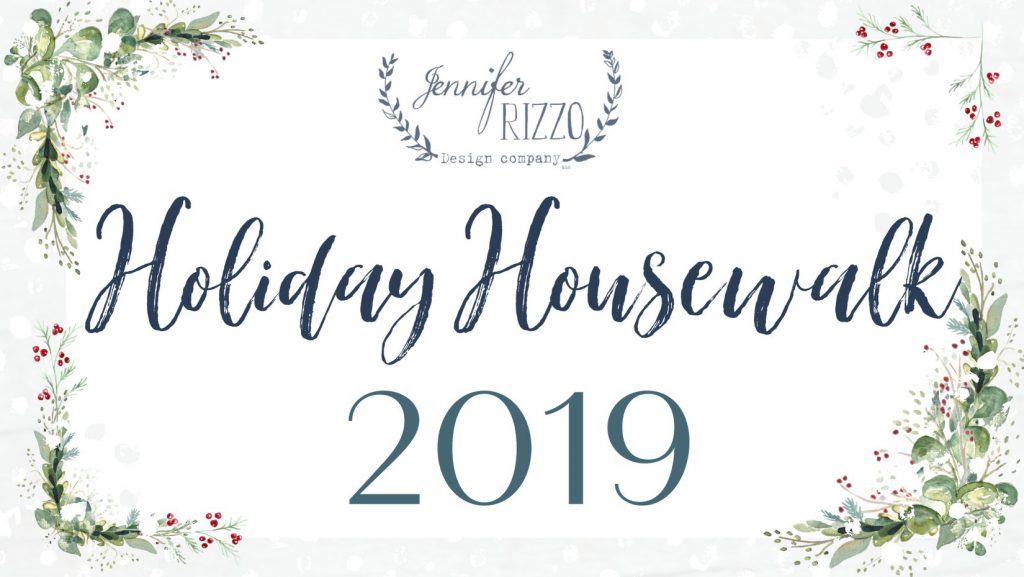 If you are stopping by from The Morris Manor, welcome!  I adore her 1919 restored Virginia farmhouse, make sure you head over if you missed it!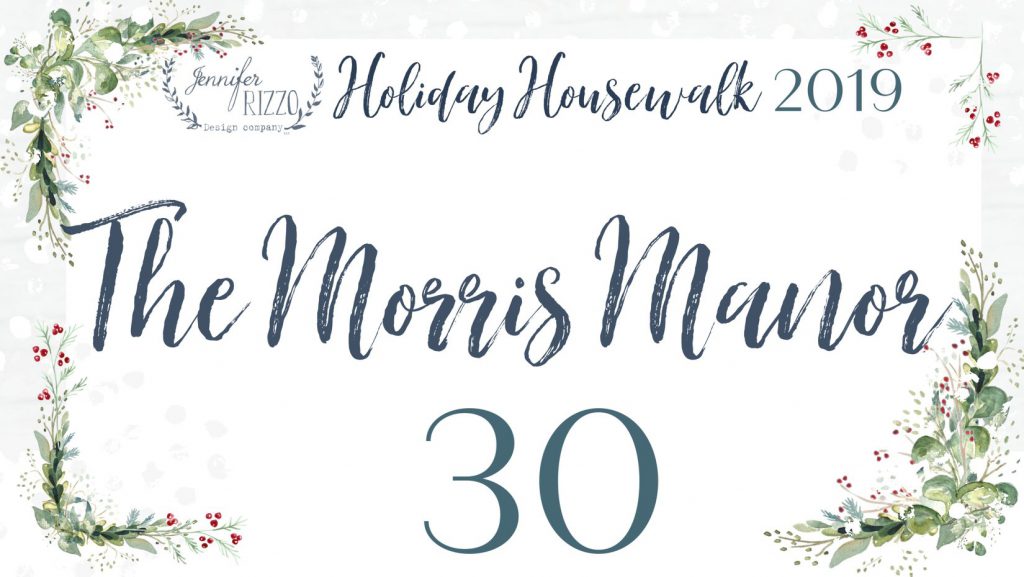 This year I  kept the same neutral color pallet as last year and took a very simplistic approach to decorating.  "Less is more" as well as light, bright, and simple really speaks to me.  I do love color and we have lots of red splashed around upstairs but since the downstairs is so open I have to keep it pretty cohesive down here.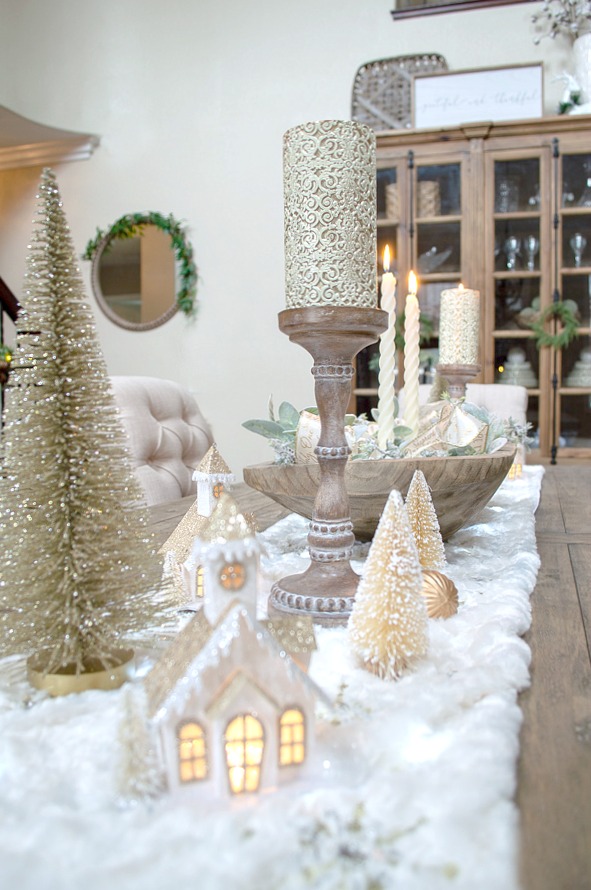 As you walk through the front door you walk past the stairs and directly into the dining room which is open to the great room.  I pulled out some gold candles from years past and created a tablescape around them.  Using bottle brush trees, gold ribbon and a few lighted houses it all came together.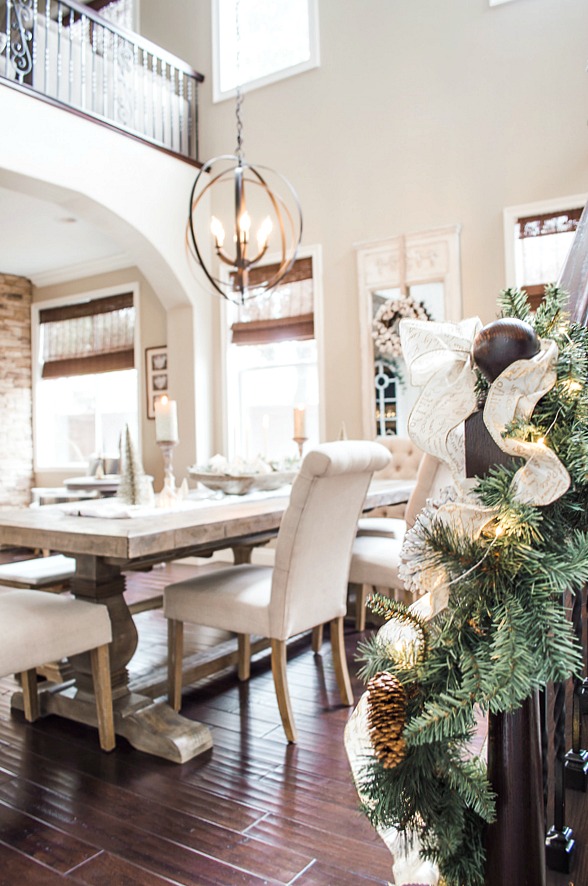 I haven't shared our new piece in the dining room with you yet.  After 19 years, it was time to trade in our traditional china cabinet as our tastes have changed over the years and it was pretty beat up.  Since I am the proud owner of three sets of china (My Grandparents, My Parents and Our's) I knew I wanted a display case, just not the traditional hutch.  I decided to go with a Casement cabinet which makes a great alternative to a china cabinet.  I'm hoping, one day when our boys get married, each will take a setting, it would mean the world to me to keep the sets in the family.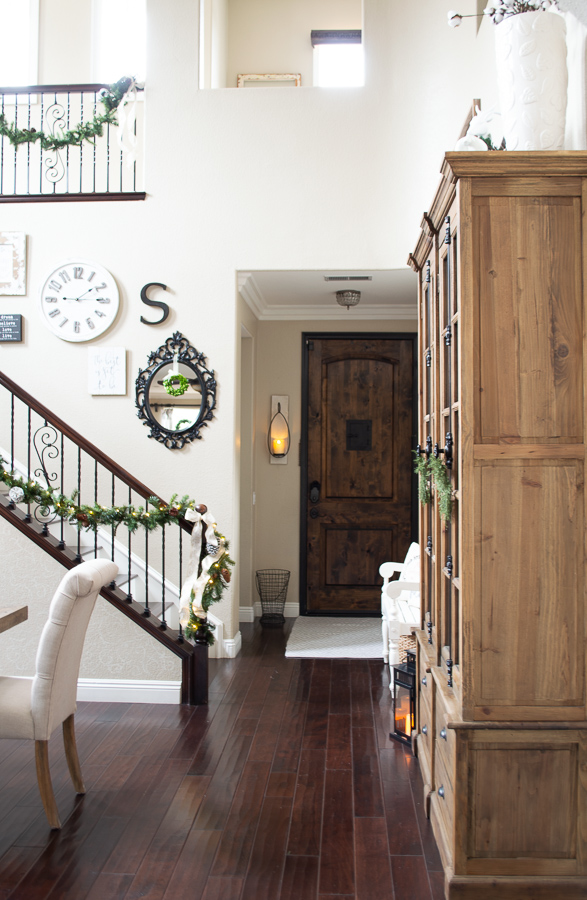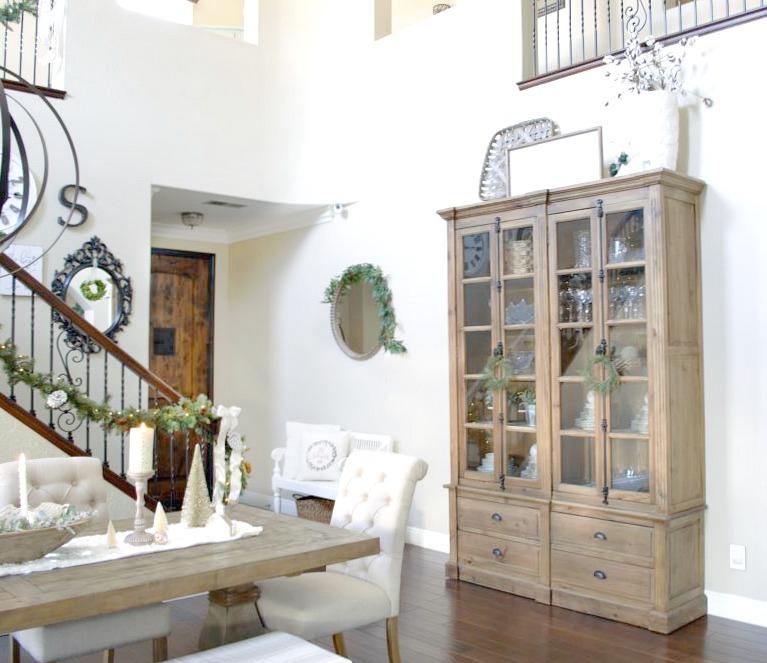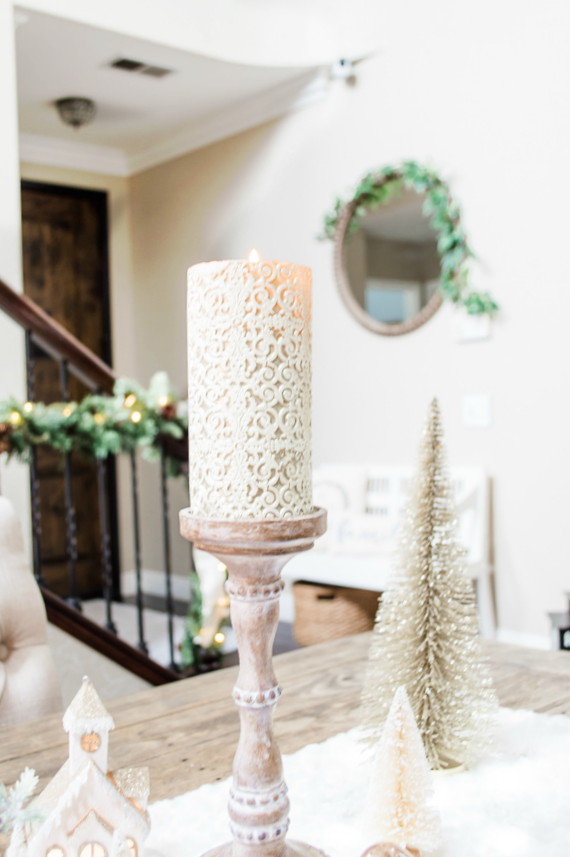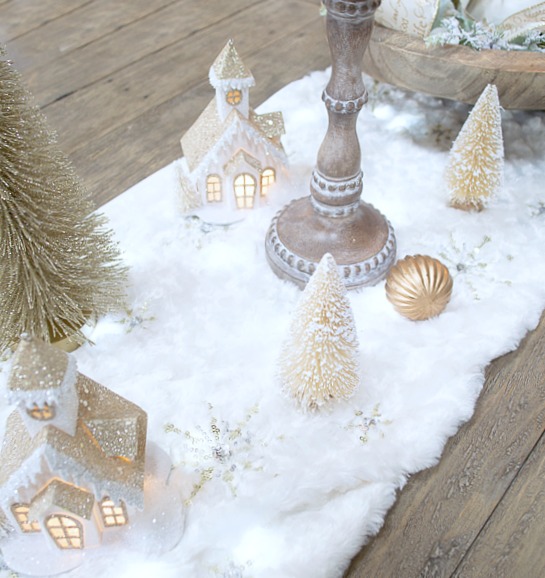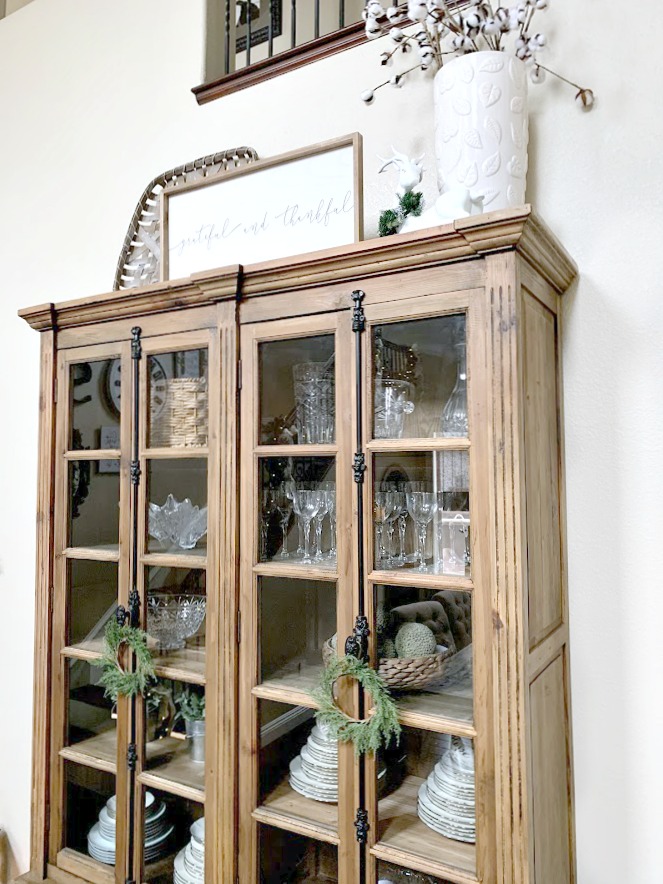 From the dining, we walk straight into the great room, this is where it all happens!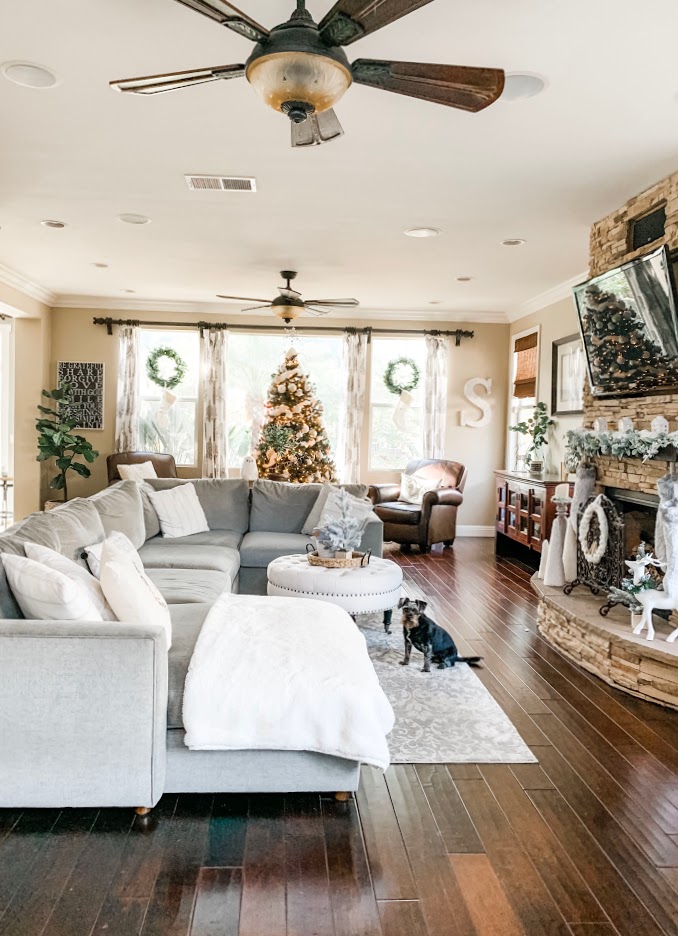 I went with soft neutrals for our mantel using lots of green, whites and greys.  If you look hard enough you will spy lots of dogs lounging around. Where I am, they are right there with me.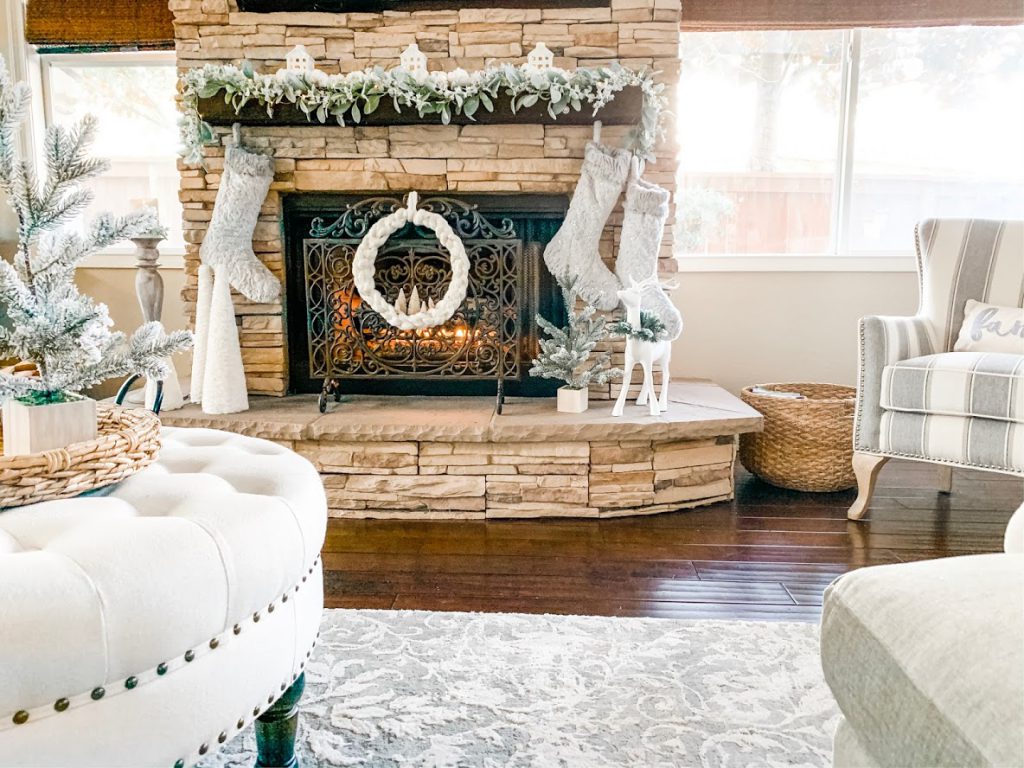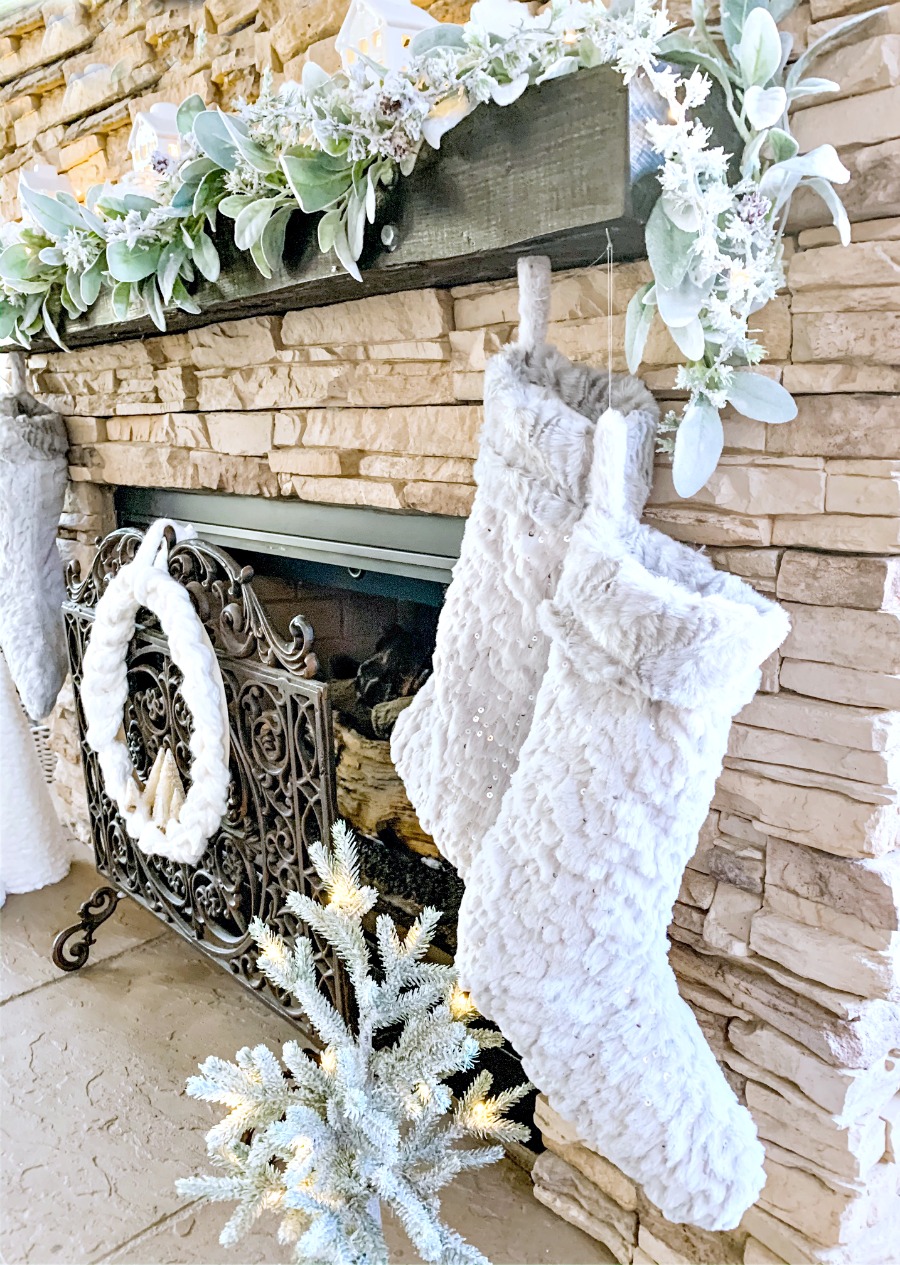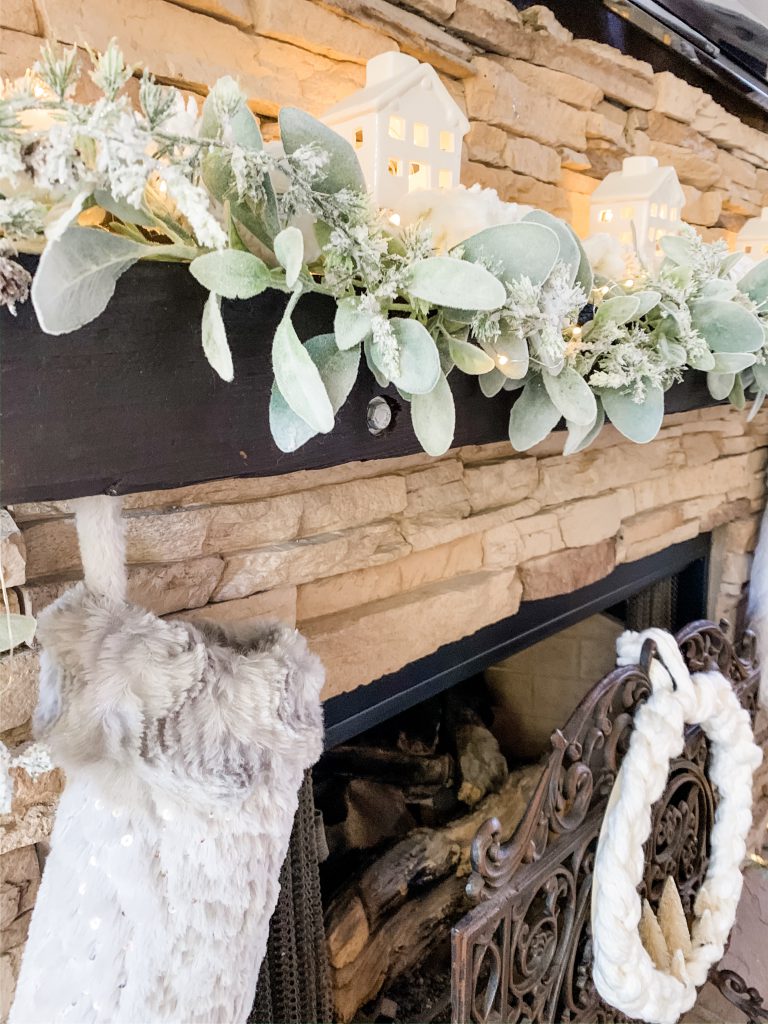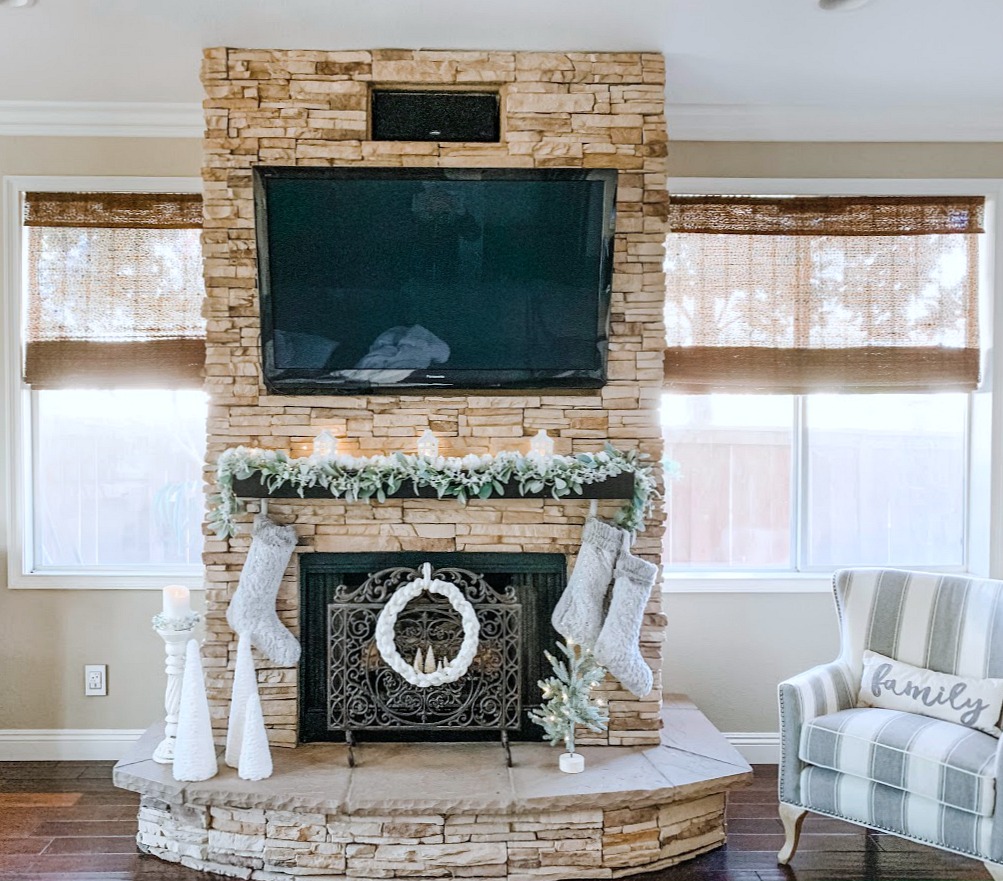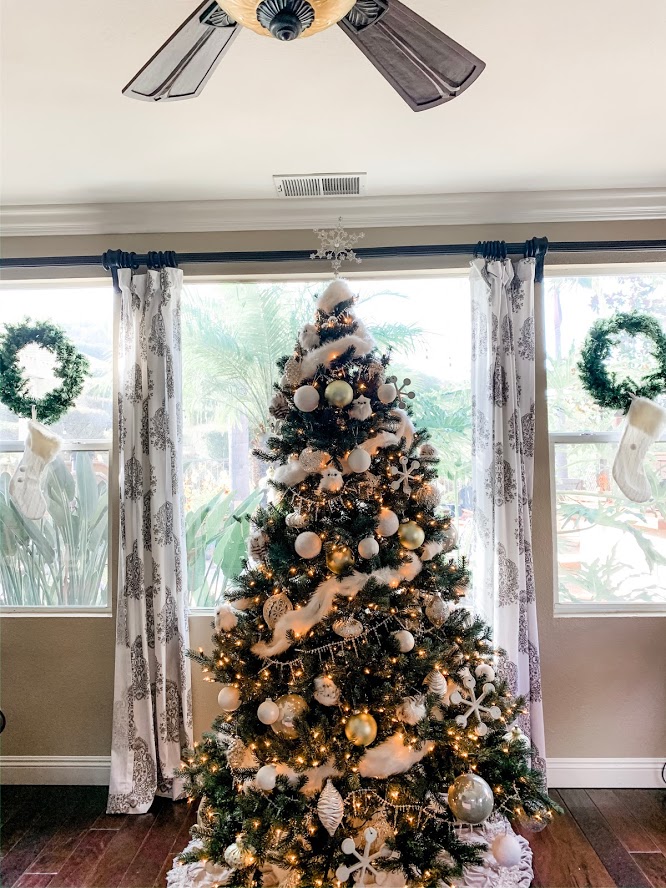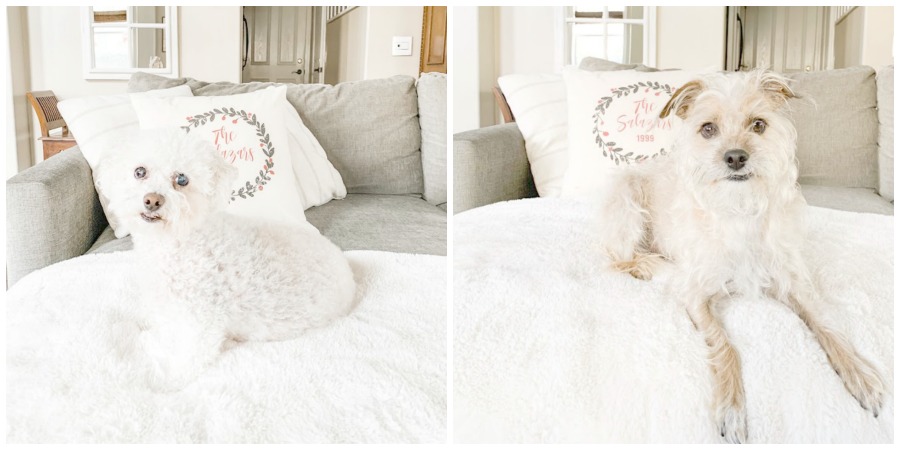 In the kitchen, I added fun pops of red and lots of favorites from Trader Joe's!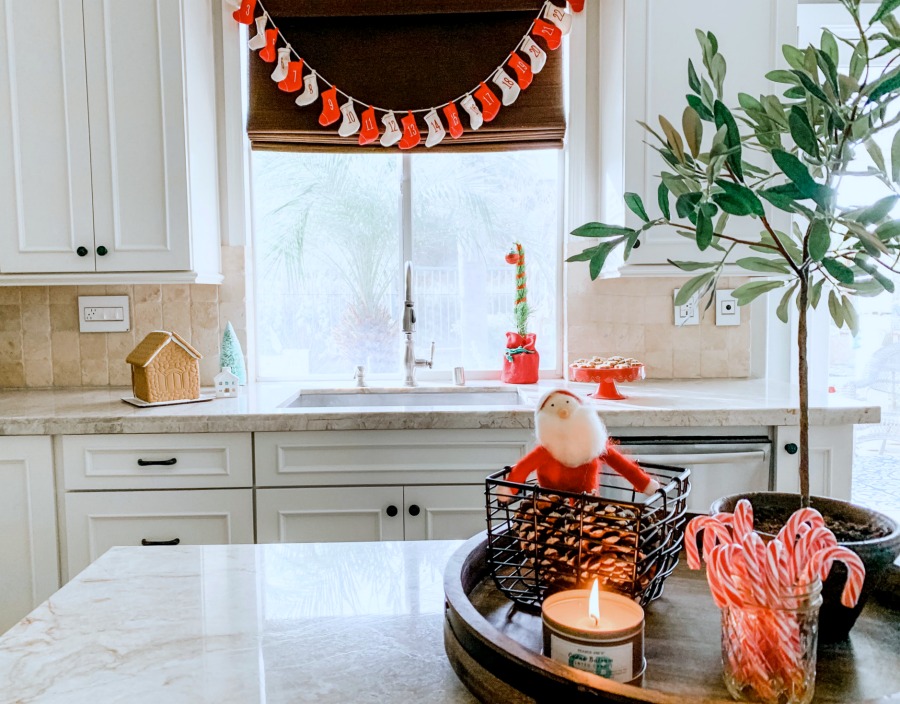 With all the rain this week, soup has been simmering most nights!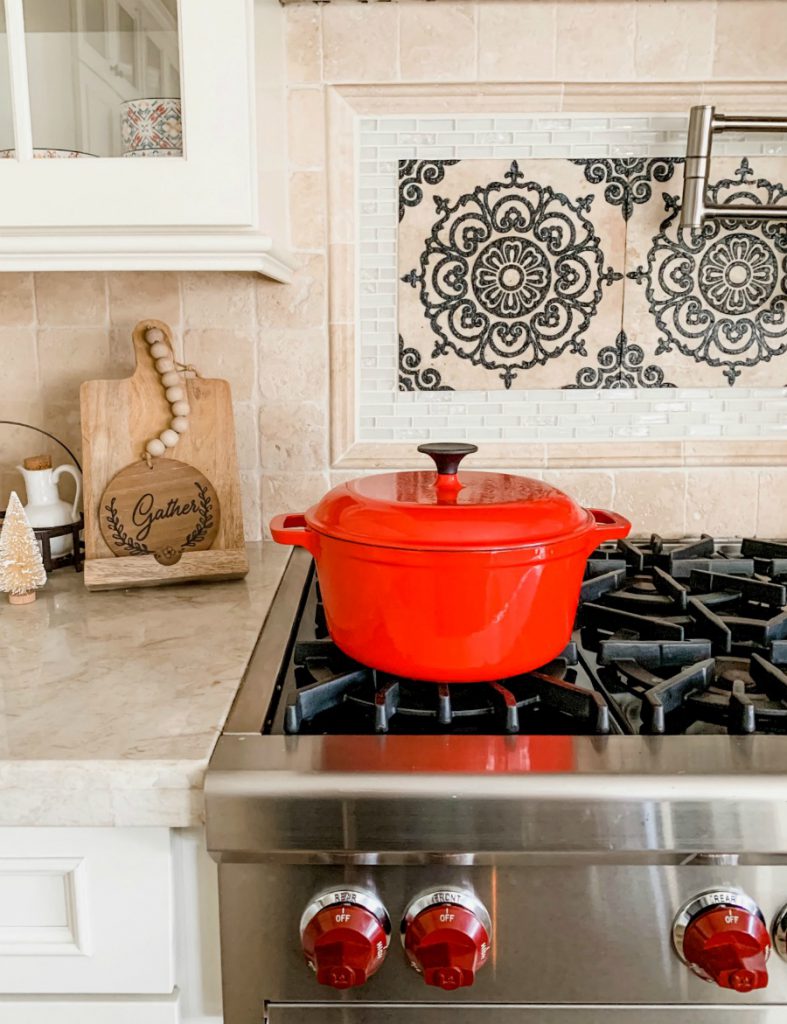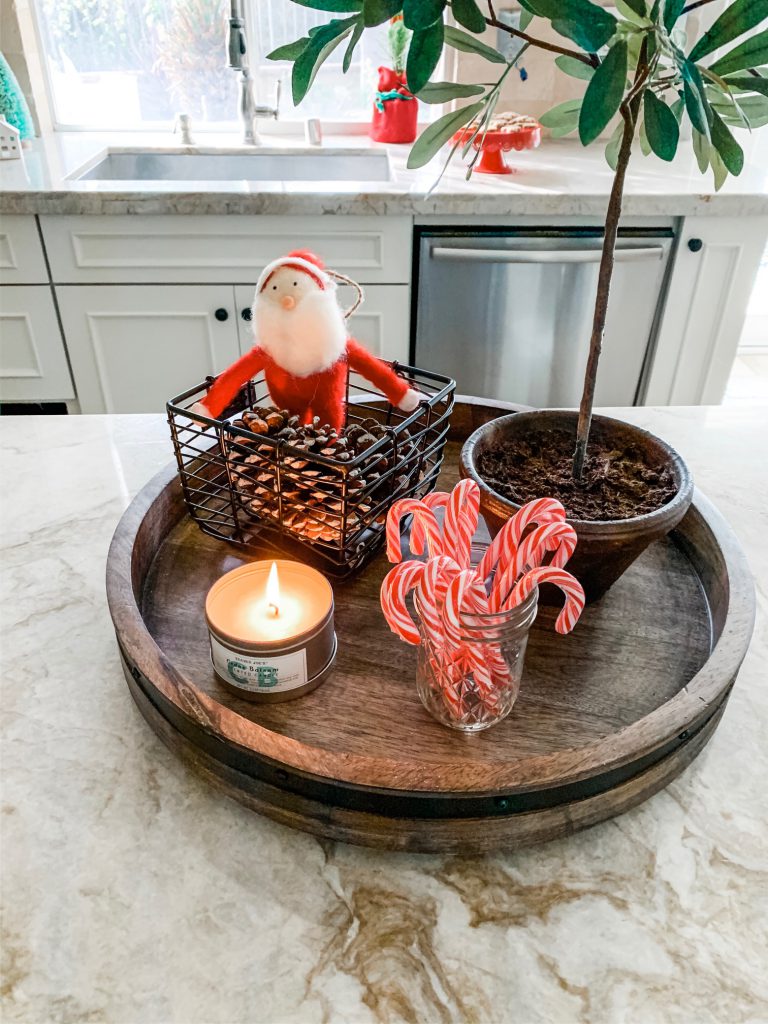 Thank you so much for stopping by, I am honored that I get to share my family, my heart and my home with you this holiday season!
From our family to your's, I wish each and everyone of you a beautiful Christmas!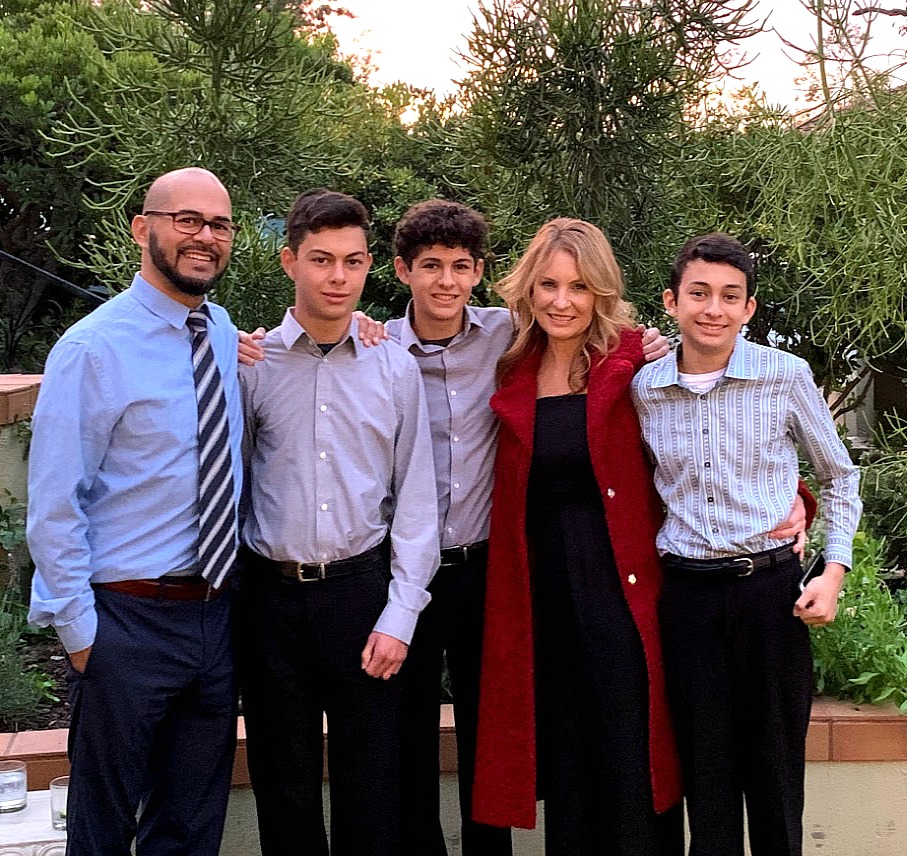 Up Next is Number Fifty-Three, you are going to love her ever-evolving eclectic mix.