I bet you thought the day would never come! I'm so excited it is almost finished, just a few more details left. Nothing exciting, filling nail holes in the crown, touch up paint, etc. I figured it wouldn't bother you too much so I went ahead a snapped some pictures for you.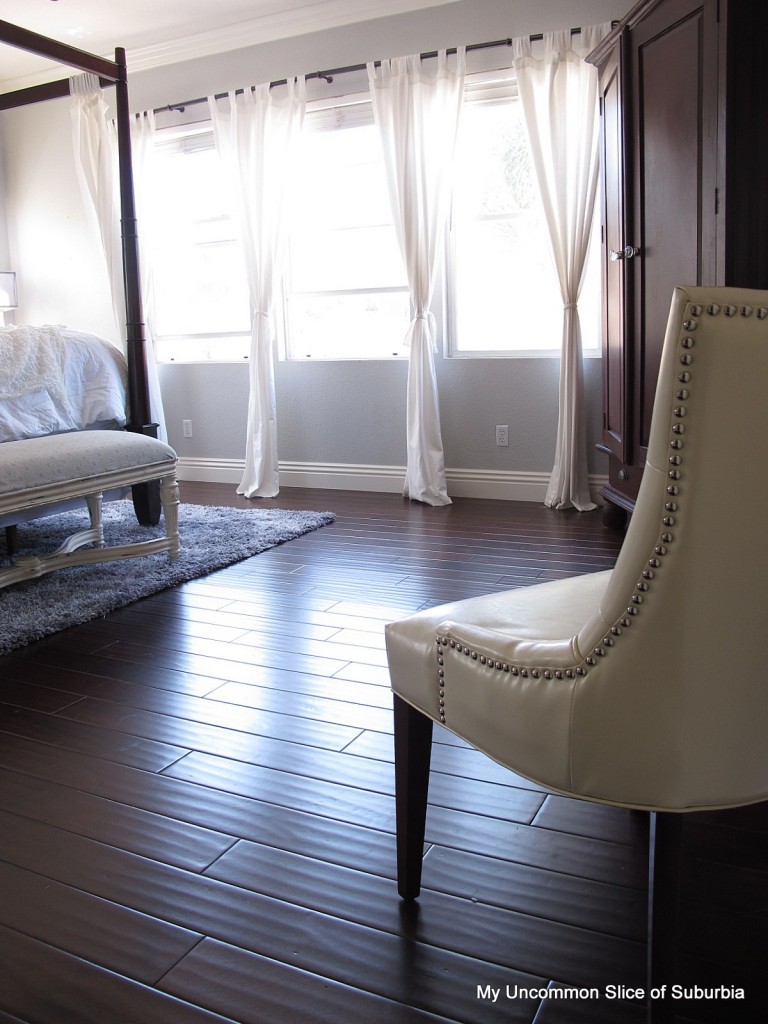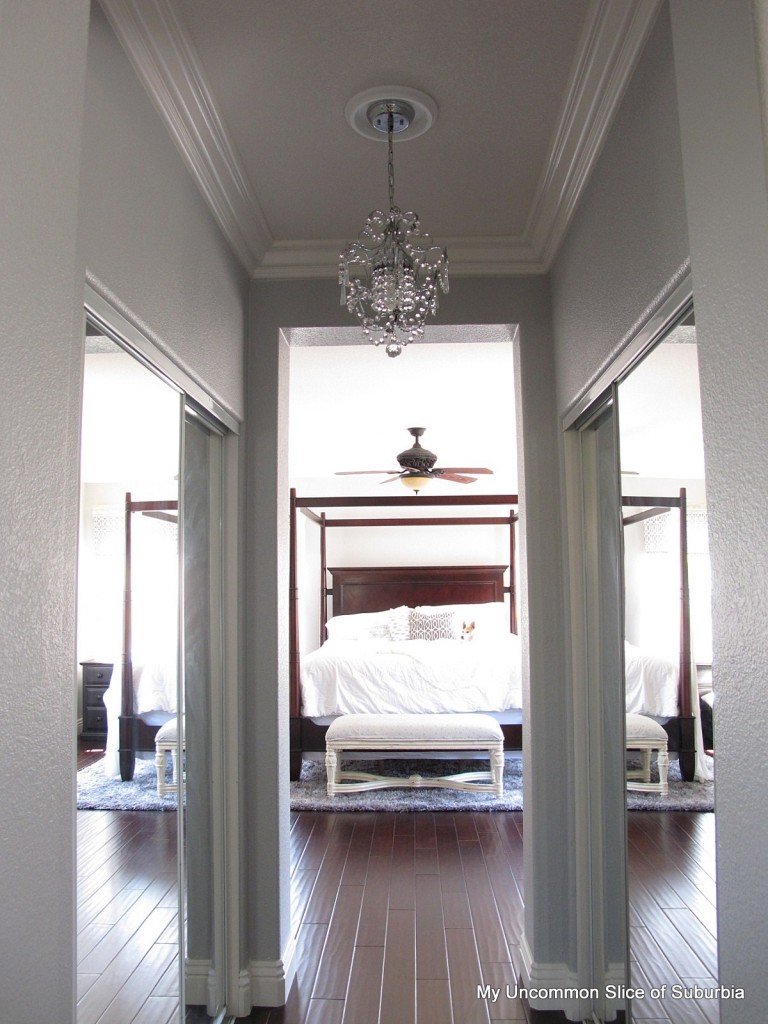 The basket is filled with small pillows and sachets that I made.
Now, I don't want to give off the wrong impression. There was a lot of crap that was shoved out the door into the hallway so I could snap some pictures. So please don't get discouraged, my hallway is real life!
Thanks for your visit and for following me along in this journey!
Yes, the floors show every piece of dirt, hair and dust but I wouldn't change a thing 🙂
Mohawk
STYLE: Brindisi Plank
COLOR: Cognac Hickory
5-inch x 1/2-inch wide planks