You have no idea how excited I am today!
For a really long time our stairs have looked like this: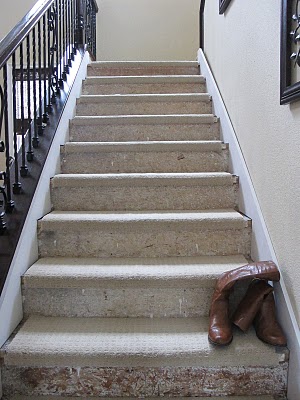 Thinking we could possibly get to this ourselves (ha ha) months and months went by and nothing changed. Thanks to our tax return this will be the last time we have to look at it!
Did I tell you how excited VERY!
I am about this!!!
Last week was an amazing showcase of talent!
OK this is when I laugh in frustration….
I had everyone's pictures and links all ready to share.
So instead of being mad I"m just going to do my thing and hopefully blogger will have their act together next week and I can showcase everything.
XOXO
Kristin|