~Hi Friends~
I'm starting the party a little early today, I'm off early to have a fun day with the family!  I'll be featuring all of last weeks features on Tuesday.
 Please do not add links that promote giveaways or something you are trying to sell. Link up projects, something you have made, a craft a yummy recipe or inspiration you think others will enjoy.
2 links per person please that you have not linked up before.
Please play fair and link back in some fashion. Hint Hint….I only feature those that have a link back…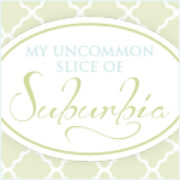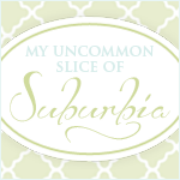 <div align="center"><a href="http://myuncommonsliceofsuburbia.com/" title="My Uncommon Slice of Suburbia"><img src="http://myuncommonsliceofsuburbia.com/wp-content/uploads/2012/08/buttonnew-1.png" alt="My Uncommon Slice of Suburbia" style="border:none;" /></a></div>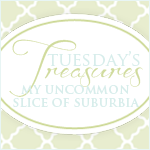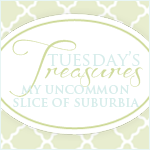 <div align="center"><a href="http://myuncommonsliceofsuburbia.com/" title="My Uncommon Slice of Suburbia"><img src="http://myuncommonsliceofsuburbia.com/wp-content/uploads/2012/08/TuesdaysTreasuresbutton.png" alt="My Uncommon Slice of Suburbia" style="border:none;" /></a></div>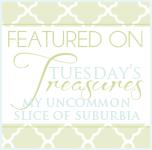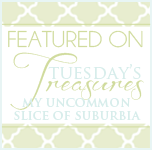 <div align="center"><a href="http://myuncommonsliceofsuburbia.com/" title="My Uncommon Slice of Suburbia"><img src="http://myuncommonsliceofsuburbia.com/wp-content/uploads/2012/08/TuesdaysTreasuresFeaturedbutton.png" alt="My Uncommon Slice of Suburbia" style="border:none;" /></a></div>