~Hi Friends~
We are back from the lake and had the best time ever! Can't wait to show you some pictures.  I will be featuring all of last week's highlights on Wednesday, playing catch up right now.
~Looking forward to this weeks links~
Please do not add links that promote giveaways or something you are trying to sell. Link up projects, something you have made, a craft a yummy recipe or inspiration you think others will enjoy.
2 links per person please that you have not linked up before.
Please play fair and link back in some fashion. Hint Hint….I only feature those that have a link back…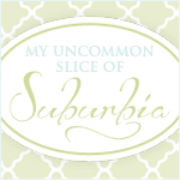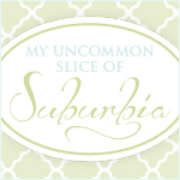 <div align="center"><a href="http://myuncommonsliceofsuburbia.com/" title="My Uncommon Slice of Suburbia"><img src="http://myuncommonsliceofsuburbia.com/wp-content/uploads/2012/07/buttonnew-13.png" alt="My Uncommon Slice of Suburbia" style="border:none;" /></a></div>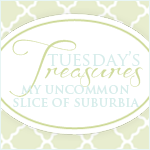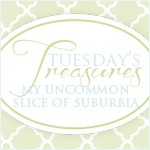 <div align="center"><a href="http://myuncommonsliceofsuburbia.com/" title="My Uncommon Slice of Suburbia"><img src="http://myuncommonsliceofsuburbia.com/wp-content/uploads/2012/07/TuesdaysTreasuresbutton3.png" alt="My Uncommon Slice of Suburbia" style="border:none;" /></a></div>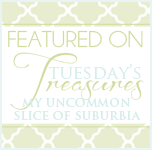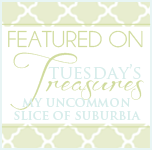 <div align="center"><a href="http://myuncommonsliceofsuburbia.com/" title="My Uncommon Slice of Suburbia"><img src="http://myuncommonsliceofsuburbia.com/wp-content/uploads/2012/07/TuesdaysTreasuresFeaturedbutton3.png" alt="My Uncommon Slice of Suburbia" style="border:none;" /></a></div>