~WOWZA~
Have you had a chance to browse through last weeks links?  Amazing room makeovers I must say!  I also wanted to thank you for all of your kind comments on the bathtub shelf, thank you, thank you, thank you!
I am brand new to Meeha Meeha's blog and am in complete love with her beachy living room makeover, It looks like a picture taken from a magazine.
Hoosier Life Hoosier Wife says they just winged it when making this gorgeous built-in. I can't even imagine what something that was well planned out would look like.
Good Life Blog made her own roman shade, I can't wait to try this out in our bathroom!
 Forever Decorating  turned a storage area into a beautiful, bright and open mudroom.
I can not believe that Top This Top That made this guest home with her husband, absolutely amazing!
I absolutely love DIY Showoff's kitchen, it always amazes me what paint can do!
 Are you a rule breaker?  Eclectically Vintage sure is and I love her for it!
 Keeping It Cozy's should be so proud of all the hard work put into the farmhouse bedroom!
~Looking forward to this weeks links~
Please do not add links that promote giveaways or something you are trying to sell. Link up projects, something you have made, a craft a yummy recipe or inspiration you think others will enjoy.
2 links per person please that you have not linked up before.
Please play fair and link back in some fashion. Hint Hint….I only feature those that have a link back…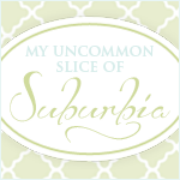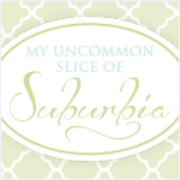 <div align="center"><a href="http://myuncommonsliceofsuburbia.com/" title="My Uncommon Slice of Suburbia"><img src="http://i775.photobucket.com/albums/yy39/Kristinsal/buttonnew-1.png" alt="My Uncommon Slice of Suburbia" style="border:none;" /></a></div>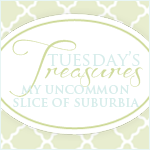 <div align="center"><a href="http://myuncommonsliceofsuburbia.com/" title="My Uncommon Slice of Suburbia"><img src="http://i775.photobucket.com/albums/yy39/Kristinsal/TuesdaysTreasuresbutton.png" alt="My Uncommon Slice of Suburbia" style="border:none;" /></a></div>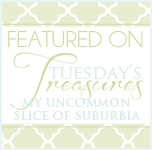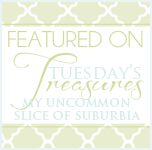 <div align="center"><a href="http://myuncommonsliceofsuburbia.com/" title="My Uncommon Slice of Suburbia"><img src="http://i775.photobucket.com/albums/yy39/Kristinsal/TuesdaysTreasuresFeaturedbutton.png" alt="My Uncommon Slice of Suburbia" style="border:none;" /></a></div>