~Hi Friends~
Hope everyone had a fabulous weekend.  Sorry to be so MIA, we were up in Los Angeles for our middle's soccer tournament.  What fun to see these boys play their hearts out, create memories, form lasting friendships and keep their chins up even though they did not advance.  I couldn't be more proud.  Lots of fun links last week, you truly make it so hard to pick just a few.
Such a beautiful entryway Three Dog Farmhouse has created!
Be still my heart, I am in love with Sweet Chaos dinning room.  Love that pop of pink!
I love how Design Dinning and Diapers used clipboards to display family pictures!
Heaven's Walk took a new piece of furniture and went through many steps to make is look like it was built years ago, such a beautiful job.
Sew A Fine Seam is sharing her recipe for this yummy vanilla infused sugar!
Daisy Mae Belle made a beautiful burlap bed-skirt, she has the tutorial waiting for you.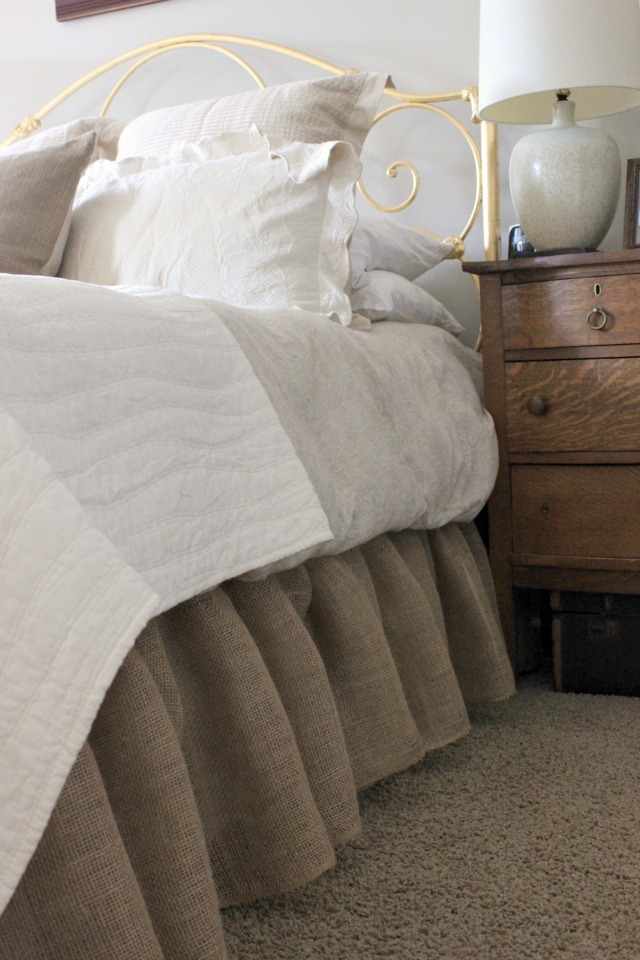 Frazzled Joy has been busy giving her kitchen a fresh coat of beautiful white paint.
I am loving the grey Chic By Tab mixed up for this beautiful dresser transformation.
Tiny Sidekicks has created a bright, airy and fun children's room at their Grandma's house.
Please play fair and link back in some fashion. Hint Hint….I only feature those that have a link back…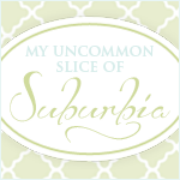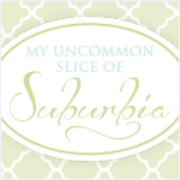 <div align="center"><a href="http://myuncommonsliceofsuburbia.com/" title="My Uncommon Slice of Suburbia"><img src="http://i775.photobucket.com/albums/yy39/Kristinsal/buttonnew-1.png" alt="My Uncommon Slice of Suburbia" style="border:none;" /></a></div>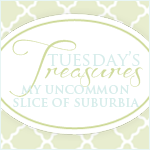 <div align="center"><a href="http://myuncommonsliceofsuburbia.com/" title="My Uncommon Slice of Suburbia"><img src="http://i775.photobucket.com/albums/yy39/Kristinsal/TuesdaysTreasuresbutton.png" alt="My Uncommon Slice of Suburbia" style="border:none;" /></a></div>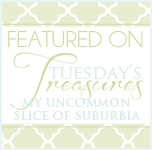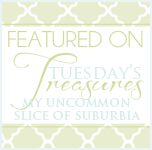 <div align="center"><a href="http://myuncommonsliceofsuburbia.com/" title="My Uncommon Slice of Suburbia"><img src="http://i775.photobucket.com/albums/yy39/Kristinsal/TuesdaysTreasuresFeaturedbutton.png" alt="My Uncommon Slice of Suburbia" style="border:none;" /></a