~Hi Friends~
Well, the mold removal started today and surprise surprise the kids had today off.  Wasn't 3 weeks long enough?  We are heading out for the day to enjoy the beautiful outdoors, can you believe we are in the 80's, it has been so nice!  Let's get to the party!
  Handmade in the Heartland has the recipe for these yummy heart sugar wafers, they are almost too pretty to eat.
Well hello gorgeous bedroom!  Meadow Lake Road has some fabulous tips on making a beatuiful bed.
Still searching for a perfect callendar for 2014?  Clean and Scentsible is sharing a free printable for a beautiful desktop callendar.
Gal on a Mission is giving us a healthy alternative to the traditional buffalo wings, these look so yummy!
Neverending Decorating will make you think twice before throwing out a vase from the 80's. Check out this amazing transformation!
Love Grows Wild is sharing her top 10 recipes from 2013.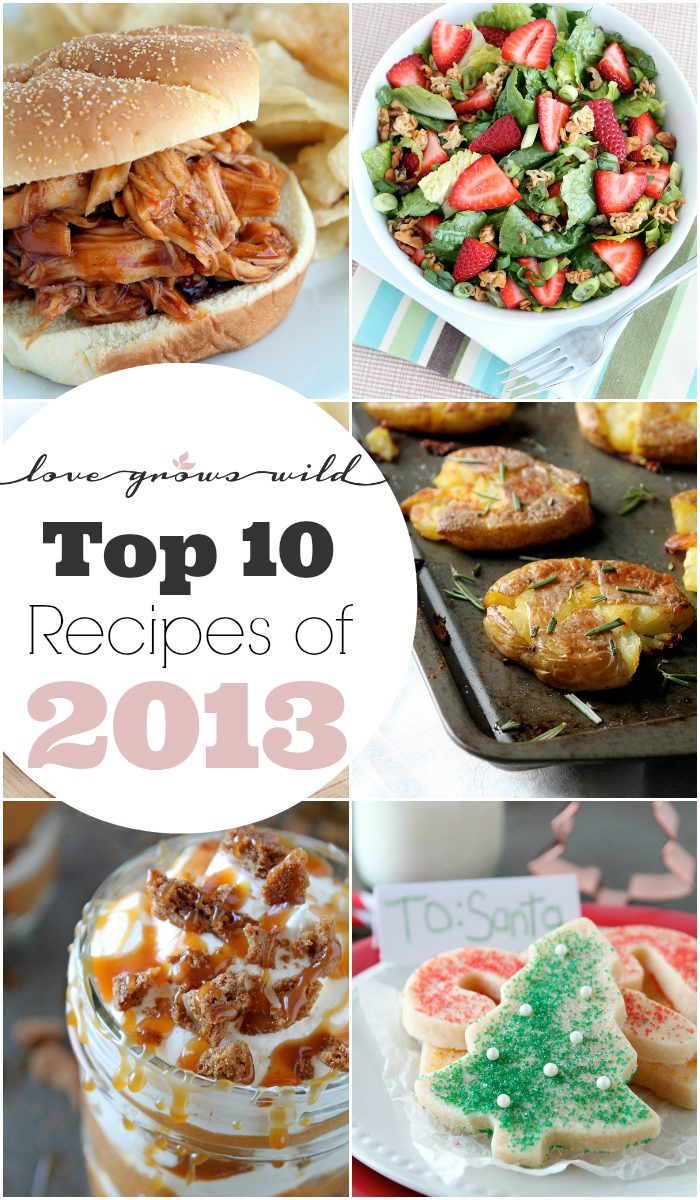 Ready to get organized for the new year? Setting For Four has some great tips for you!
Can't wait to see what you have to link up the week!
Please do not add links that promote giveaways or something you are trying to sell. Link up projects, something you have made, a craft a yummy recipe or inspiration you think others will enjoy.
2 links per person please that you have not linked up before.
Please play fair and link back in some fashion. Hint Hint….I only feature those that have a link back…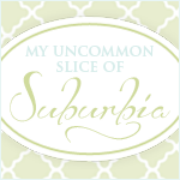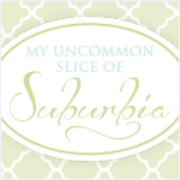 <div align="center"><a href="http://myuncommonsliceofsuburbia.com/" title="My Uncommon Slice of Suburbia"><img src="http://i775.photobucket.com/albums/yy39/Kristinsal/buttonnew-1.png" alt="My Uncommon Slice of Suburbia" style="border:none;" /></a></div>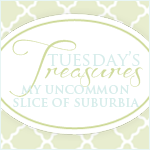 <div align="center"><a href="http://myuncommonsliceofsuburbia.com/" title="My Uncommon Slice of Suburbia"><img src="http://i775.photobucket.com/albums/yy39/Kristinsal/TuesdaysTreasuresbutton.png" alt="My Uncommon Slice of Suburbia" style="border:none;" /></a></div>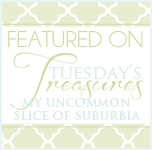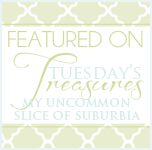 <div align="center"><a href="http://myuncommonsliceofsuburbia.com/" title="My Uncommon Slice of Suburbia"><img src="http://i775.photobucket.com/albums/yy39/Kristinsal/TuesdaysTreasuresFeaturedbutton.png" alt="My Uncommon Slice of Suburbia" style="border:none;" /></a