~Hi Friends~
Hope this week is off to a wonderful start for you!  We had a fabulous weekend and am looking forward to another fun filled packed week.  I just finished going through all the links and I am seriously amazed!  No really, you are all so talented and make it nearly impossible to pick out just a few to feature.  Take a look.
Linda from Home is Where My Heart is completed her bookshelves.  This project is seriously amazing, it was worth all your hard work!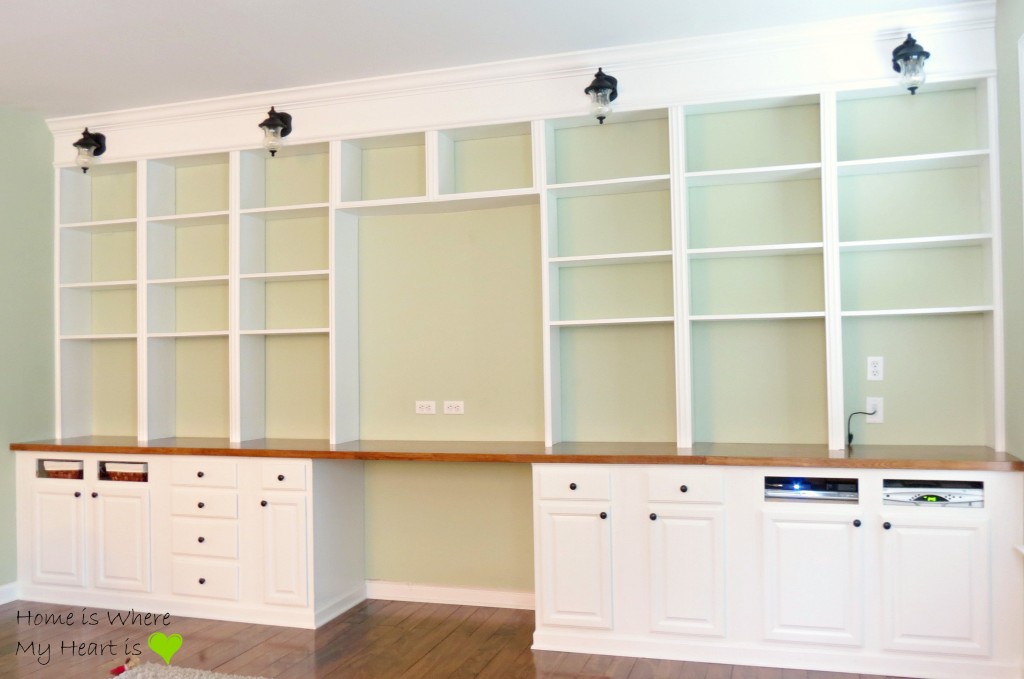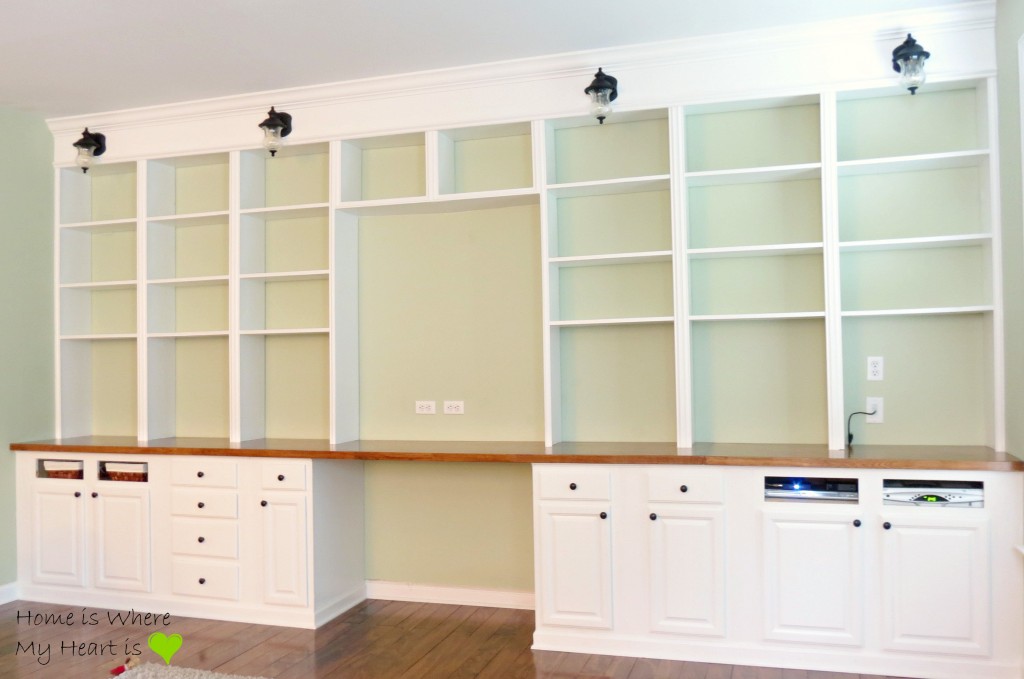 Remoldelando La Casa sure knows how to take an everyday wire basket and make it come alive!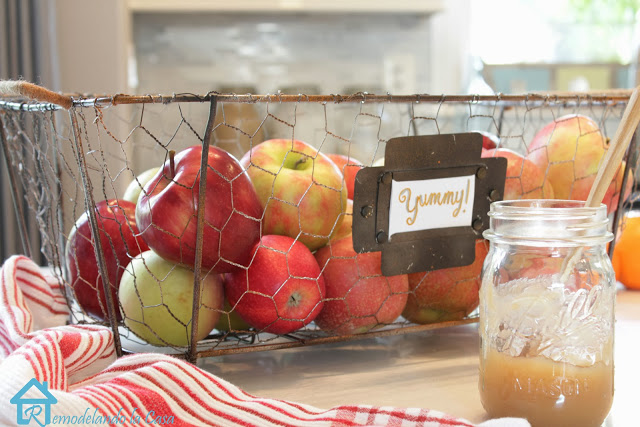 Simply Lovely Lumber transformed her dresser with a gorgeous shade of blue!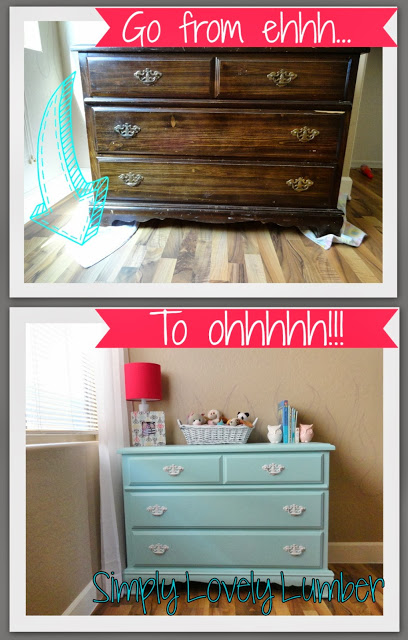 There is just something about this space that has me captivated.  The beautiful horse, the bench, the backing, the door, everything is just stunning, head over to Down to Earth Style to see the rest.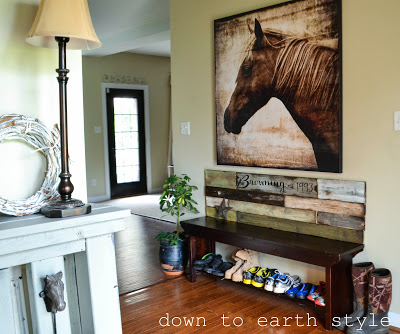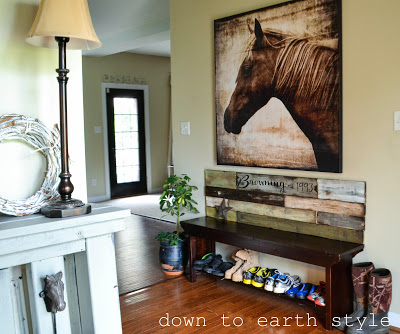 You would never know I'd Pin That updated her bar-stools with a shower curtain, they turned out beautiful!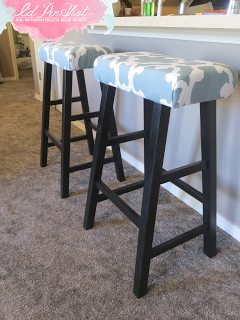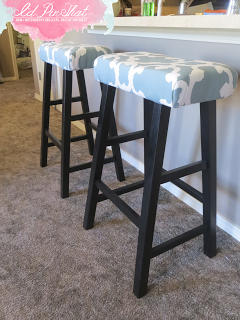 How delicious does this apple pear crumble look from We Do Fun Here.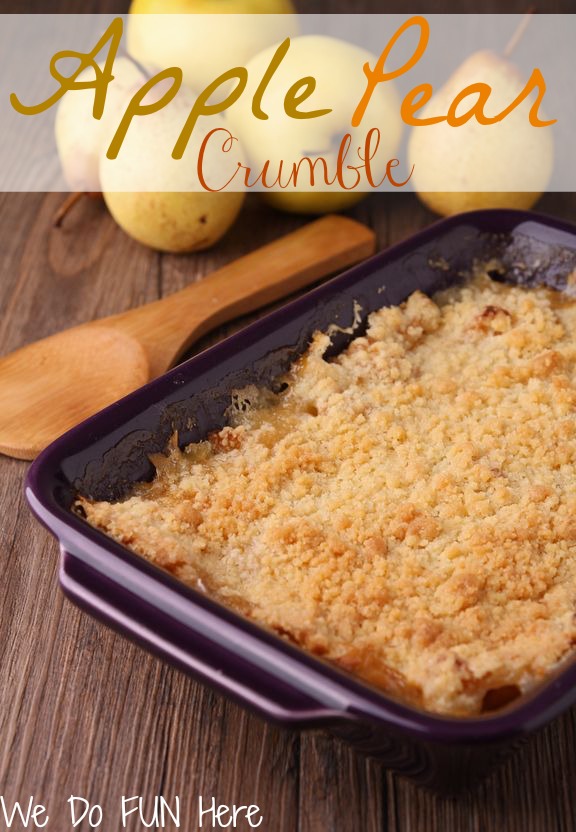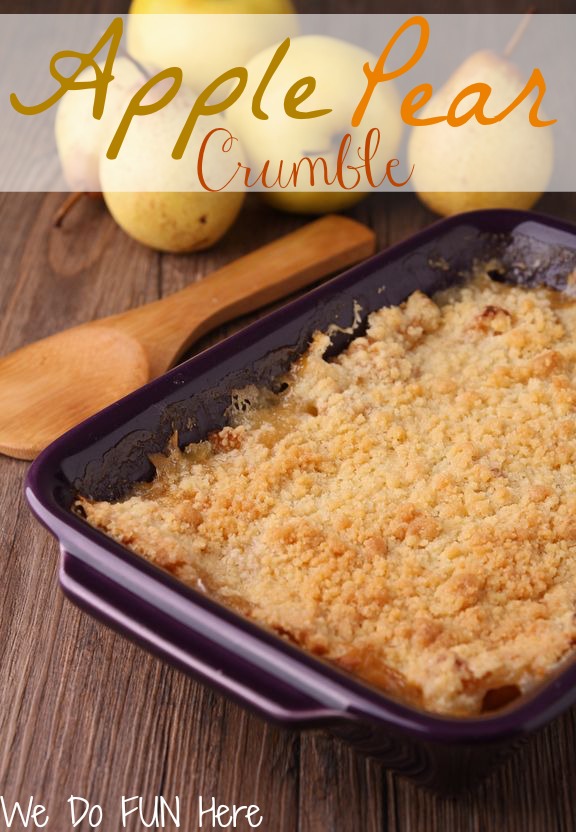 Loving these wine cork pumpkins from I'm a Yarner.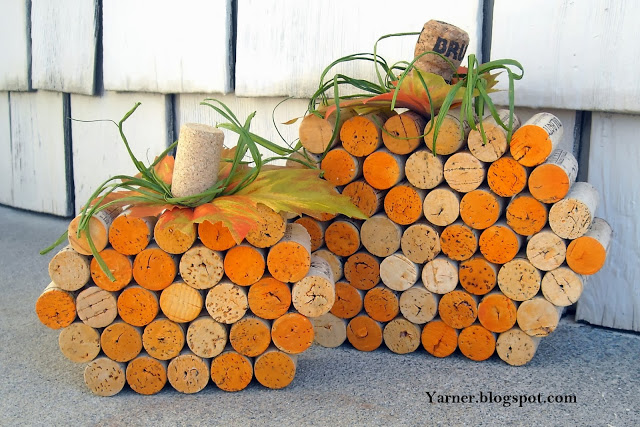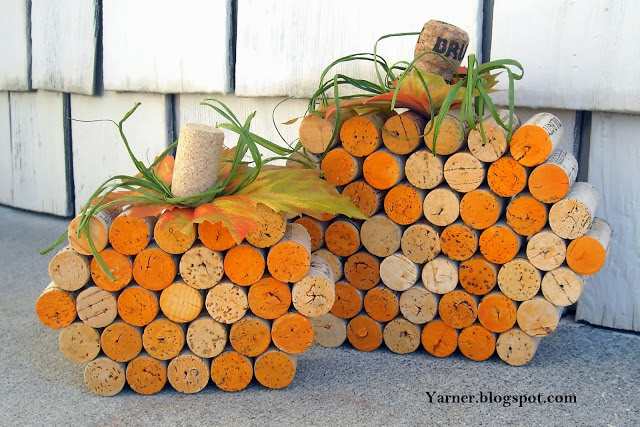 DIY Design Fanatic once again decorated her table beautifully for Fall.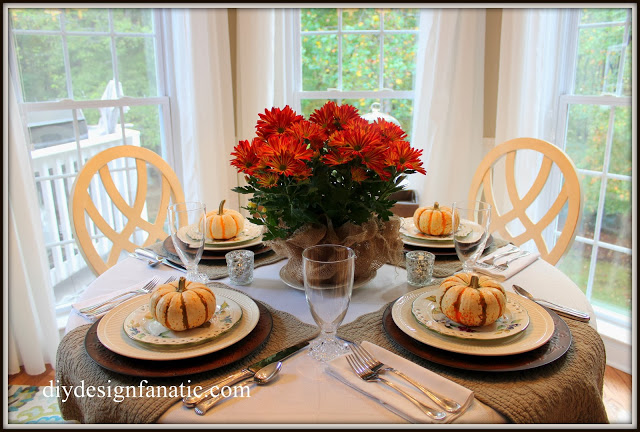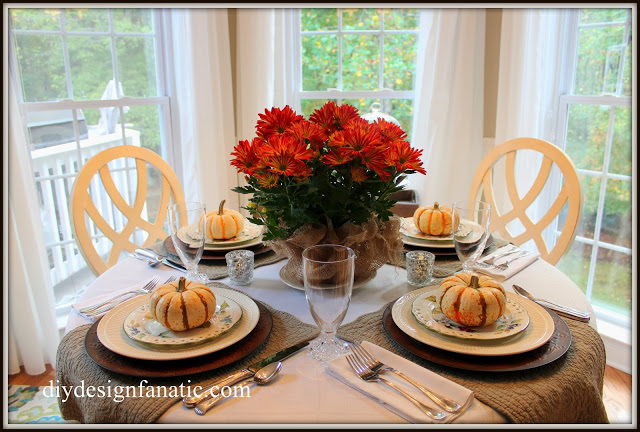 Winner of the Pier 1 Giveaway is Brenda C! Congrat's, I will get the card to you this week!
Can't wait to see what you have to link up the week!
Please do not add links that promote giveaways or something you are trying to sell. Link up projects, something you have made, a craft a yummy recipe or inspiration you think others will enjoy.
2 links per person please that you have not linked up before.
Please play fair and link back in some fashion. Hint Hint….I only feature those that have a link back…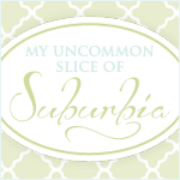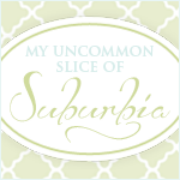 <div align="center"><a href="http://myuncommonsliceofsuburbia.com/" title="My Uncommon Slice of Suburbia"><img src="http://myuncommonsliceofsuburbia.com/wp-content/uploads/2013/10/buttonnew-1.png" alt="My Uncommon Slice of Suburbia" style="border:none;" /></a></div>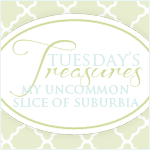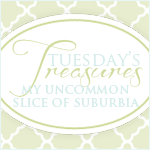 <div align="center"><a href="http://myuncommonsliceofsuburbia.com/" title="My Uncommon Slice of Suburbia"><img src="http://myuncommonsliceofsuburbia.com/wp-content/uploads/2013/10/TuesdaysTreasuresbutton.png" alt="My Uncommon Slice of Suburbia" style="border:none;" /></a></div>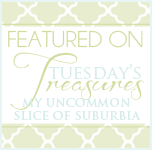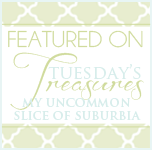 <div align="center"><a href="http://myuncommonsliceofsuburbia.com/" title="My Uncommon Slice of Suburbia"><img src="http://myuncommonsliceofsuburbia.com/wp-content/uploads/2013/10/TuesdaysTreasuresFeaturedbutton.png" alt="My Uncommon Slice of Suburbia" style="border:none;" /></a