~Hi Friends~
Hope everyone had a nice relaxing weekend.  Our's was pretty low key except for some soccer games, we have been fighting a little bug so I'm hoping I can take my magical powers and make it go away as quick as it sprung on…wishful thinking right?
I am loving this dresser makeover from The Chronicles of Home. If we ever had a girl, the room would be color splashed in coral. (past tense, we aren't prego)
Sew Much Better With Age shares all the fabulous details of her gorgeous kitchen!
Life on Virginia Street updated her fireplace with a coat of Annie Sloan paint, goodbye mauve grout!
Come see how A Stylish Interior makes her own mercury glass pumpkin.
Head over to The Blissful Bee for the most gorgeous kitchen makeover.
Have you seen Redhead Can Decorates winter beach lodge, oh my it is gorgeous!
I really need to make some of these Lime and Coconut cookies from Twigg Studio's, don't they look delish!
Our Autumn Abounds party is still going strong! Because I am so excited for the giveaway here is a little peak of what you could win!
Can't wait to see what you have to link up the week!
Please do not add links that promote giveaways or something you are trying to sell. Link up projects, something you have made, a craft a yummy recipe or inspiration you think others will enjoy.
2 links per person please that you have not linked up before.
Please play fair and link back in some fashion. Hint Hint….I only feature those that have a link back…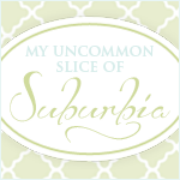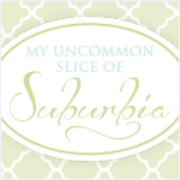 <div align="center"><a href="http://myuncommonsliceofsuburbia.com/" title="My Uncommon Slice of Suburbia"><img src="http://i775.photobucket.com/albums/yy39/Kristinsal/buttonnew-1.png" alt="My Uncommon Slice of Suburbia" style="border:none;" /></a></div>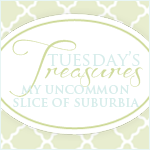 <div align="center"><a href="http://myuncommonsliceofsuburbia.com/" title="My Uncommon Slice of Suburbia"><img src="http://i775.photobucket.com/albums/yy39/Kristinsal/TuesdaysTreasuresbutton.png" alt="My Uncommon Slice of Suburbia" style="border:none;" /></a></div>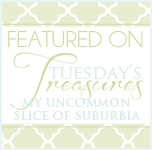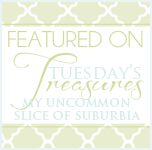 <div align="center"><a href="http://myuncommonsliceofsuburbia.com/" title="My Uncommon Slice of Suburbia"><img src="http://i775.photobucket.com/albums/yy39/Kristinsal/TuesdaysTreasuresFeaturedbutton.png" alt="My Uncommon Slice of Suburbia" style="border:none;" /></a