~Hi Friends~
Hope everyone had a wonderful weekend.  The sun was shinning here in San Diego which has me in the mood for planting some flowers!  Here is some of my favorites from last week.
The Turquoise Home revealed her beautiful living room transformation, it looks like it came straight out of a magazine!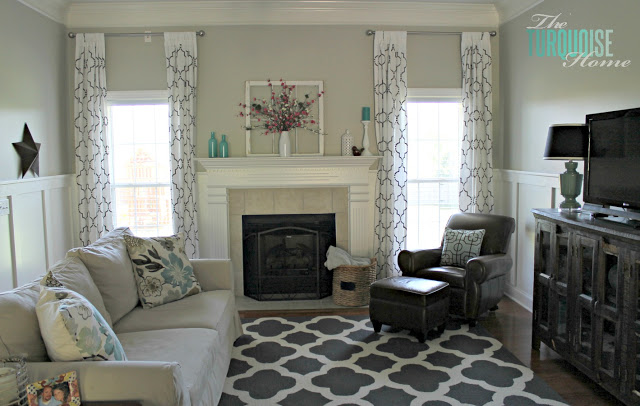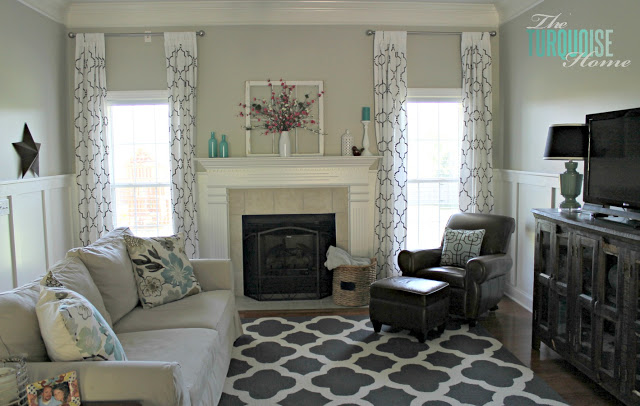 Head on over to So Much Better With Age for some fabulous organization tips for the pantry!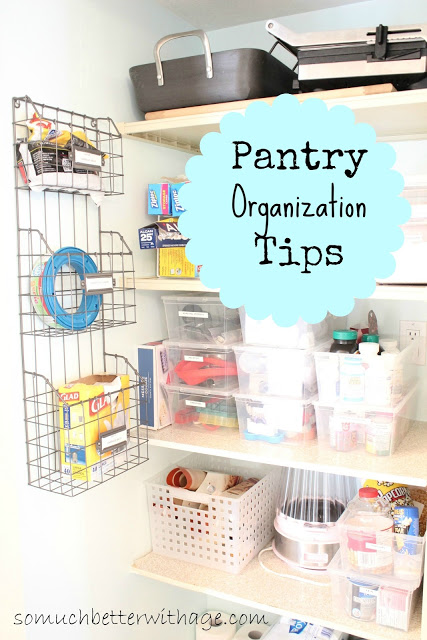 Design OCD transformed her gorgeous chairs, the color is fabulous.
This dresser transformation is beauitful from Art is Beauty you have to stop in and see the before, you won't believe it is the same piece!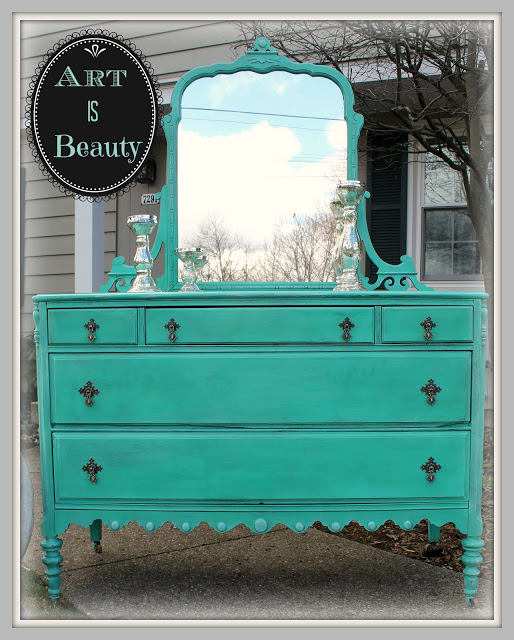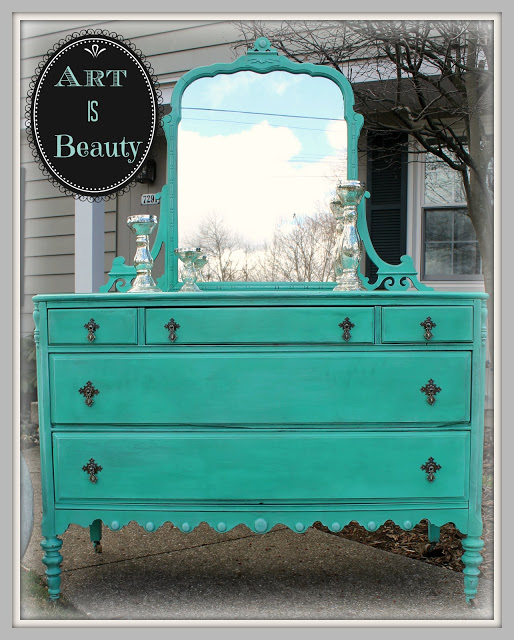 Crystelle Boutique is sharing her secret ingrdiant in her homemade chalkpaint!


I love a good tomato bisque soup, I can't wait to try this recipe from Rustique Restoration.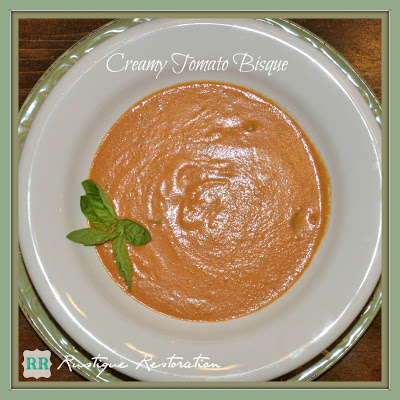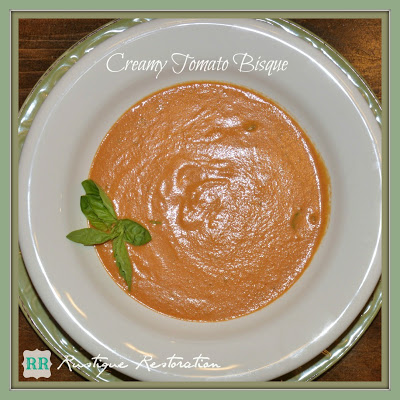 Can't wait to see what you have to link up the week!
Please do not add links that promote giveaways or something you are trying to sell. Link up projects, something you have made, a craft a yummy recipe or inspiration you think others will enjoy.
2 links per person please that you have not linked up before.
Please play fair and link back in some fashion. Hint Hint….I only feature those that have a link back…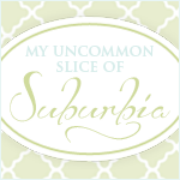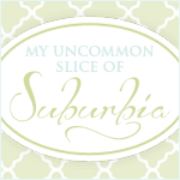 <div align="center"><a href="http://myuncommonsliceofsuburbia.com/" title="My Uncommon Slice of Suburbia"><img src="http://myuncommonsliceofsuburbia.com/wp-content/uploads/2013/04/buttonnew-11.png" alt="My Uncommon Slice of Suburbia" style="border:none;" /></a></div>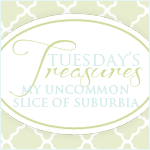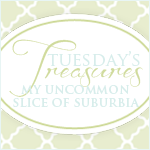 <div align="center"><a href="http://myuncommonsliceofsuburbia.com/" title="My Uncommon Slice of Suburbia"><img src="http://myuncommonsliceofsuburbia.com/wp-content/uploads/2013/04/TuesdaysTreasuresbutton1.png" alt="My Uncommon Slice of Suburbia" style="border:none;" /></a></div>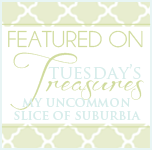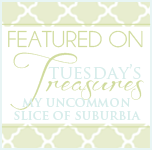 <div align="center"><a href="http://myuncommonsliceofsuburbia.com/" title="My Uncommon Slice of Suburbia"><img src="http://myuncommonsliceofsuburbia.com/wp-content/uploads/2013/04/TuesdaysTreasuresFeaturedbutton1.png" alt="My Uncommon Slice of Suburbia" style="border:none;" /></a