~Hi Friends~
Hope everyone had a fabulous Easter weekend!  Our's was jam packed with family, friends, sports, egg hunts and church.  The boys started back at school today, that didn't go over so well with them this morning but mom might actually get a few things done around here.  Grayson has been doing wonderful and will be going in for blood work again next week, I will keep you posted.
~Let's start this party~
Sew A Fine Seam has her table all ready for Spring!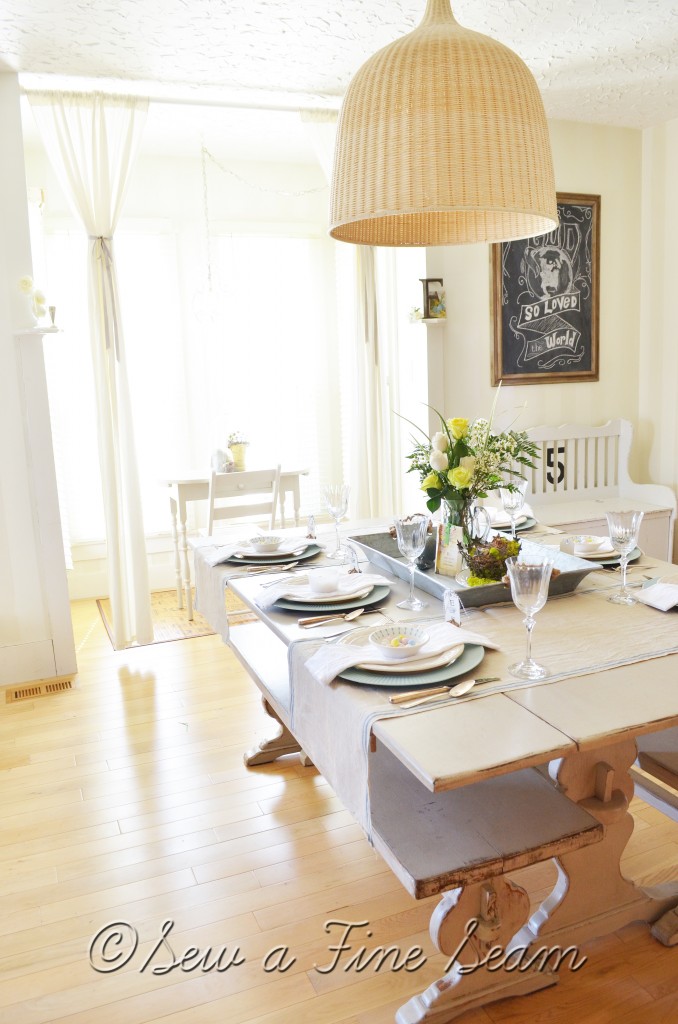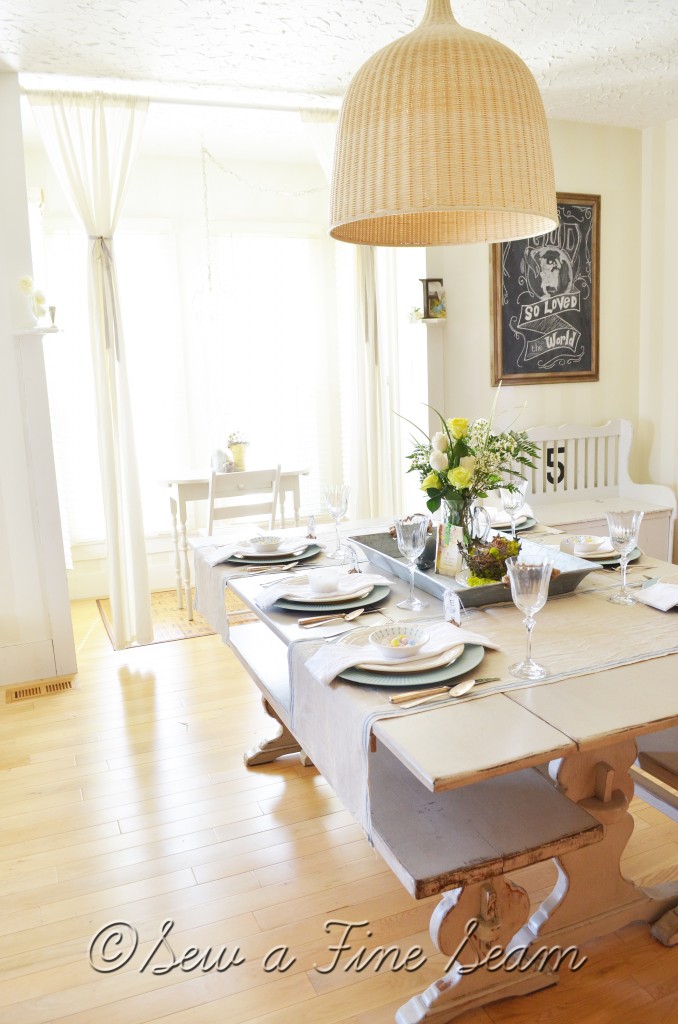 Can you believe The Chronicles of Home made this adorable chair, she had the tutorial on her blog!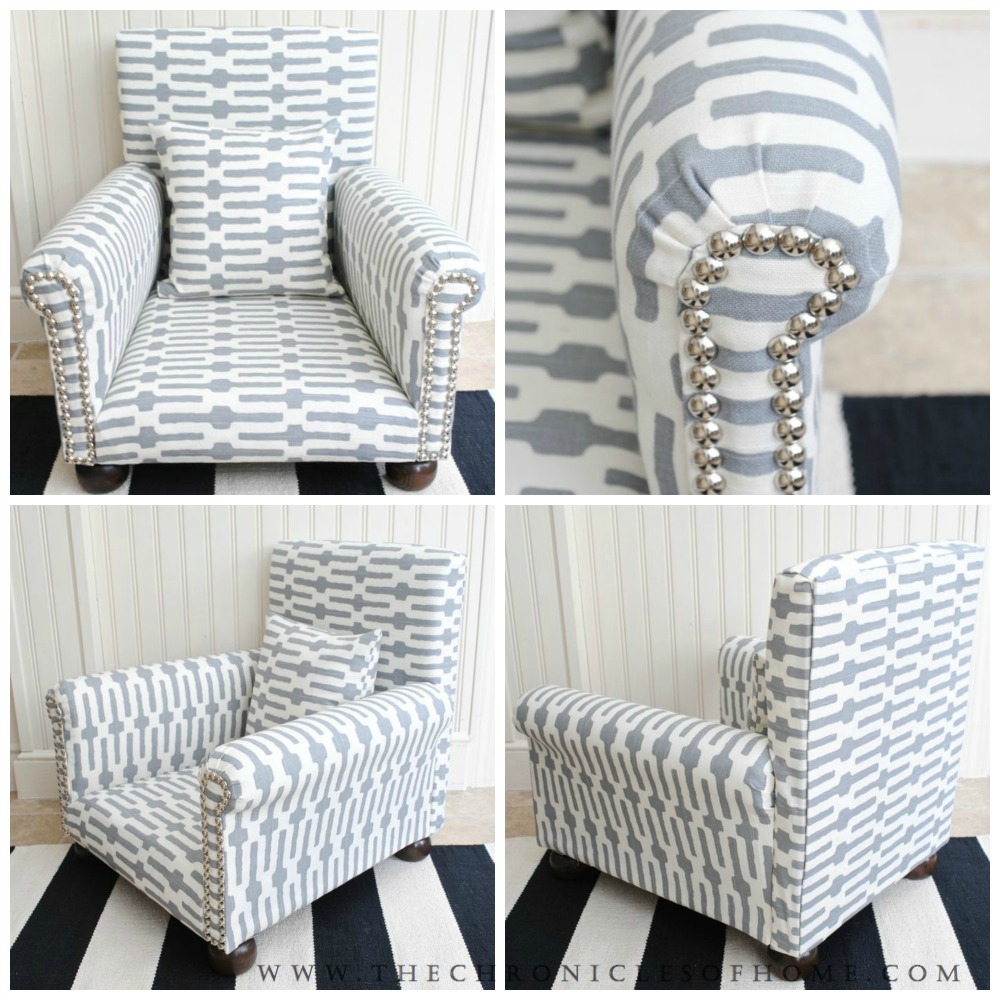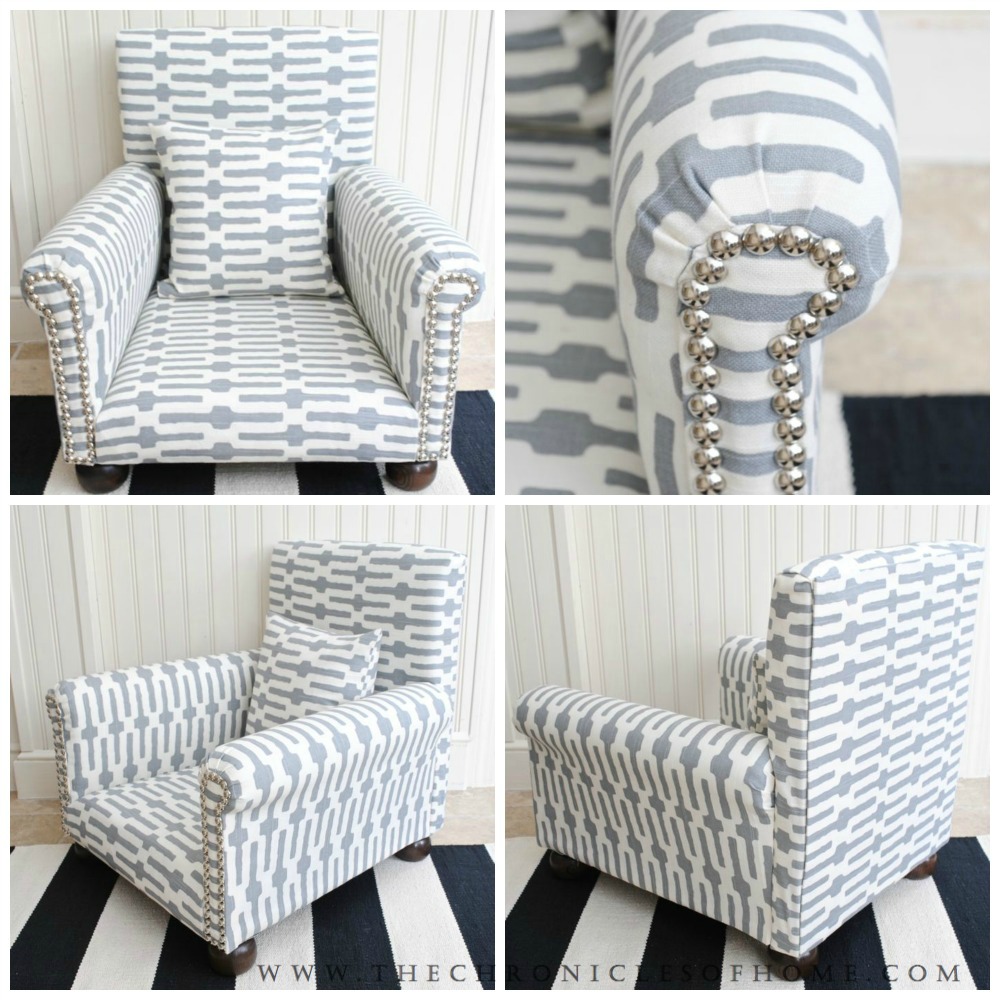 Eleven Magnolia Lane shows us how to make this awesome giant chalkboard!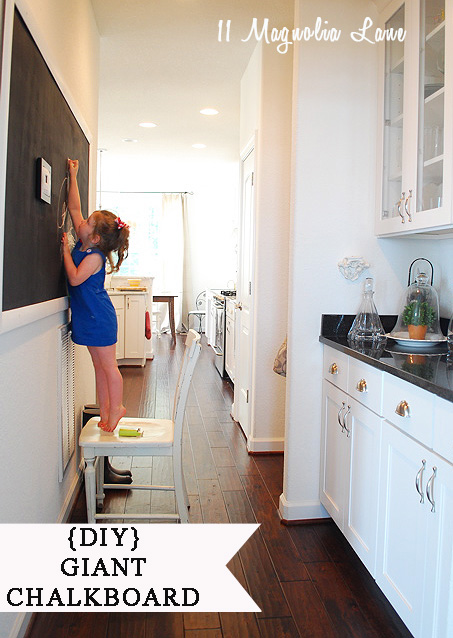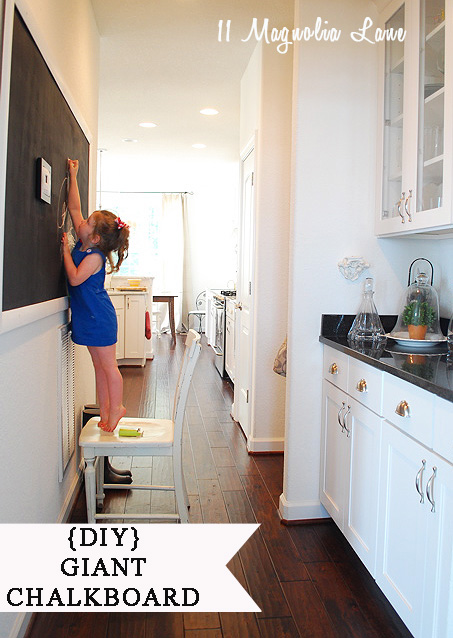 Ardent Hand Designs scored this libraby card file from her church, I love the color with the pops of gold!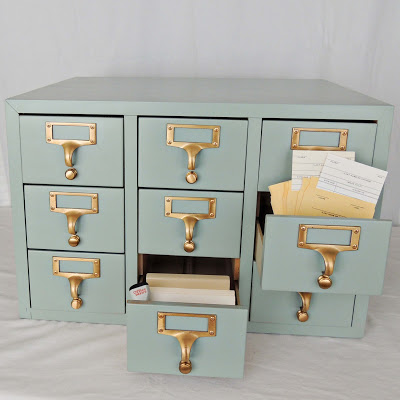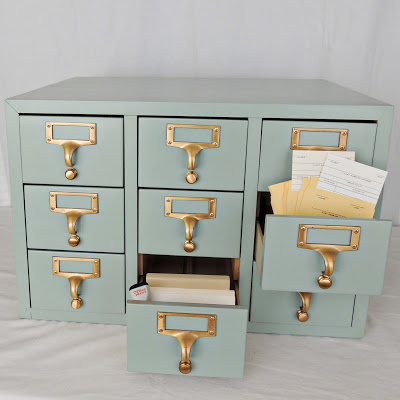 Isn't the color on the dresser makoever from All That Brings Joy just beautiful!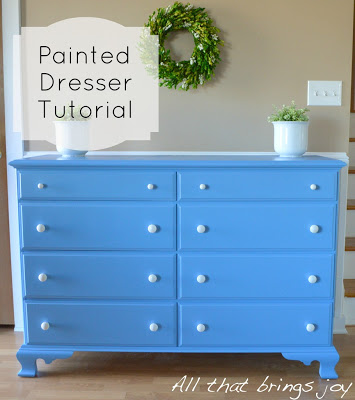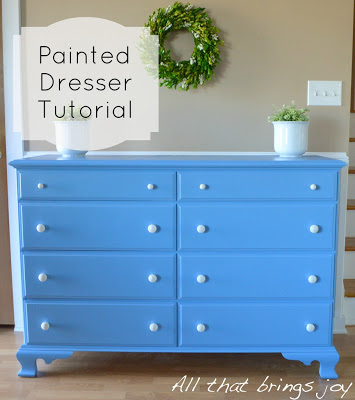 Involving Color finished her bathroom remodel, the floors are devine!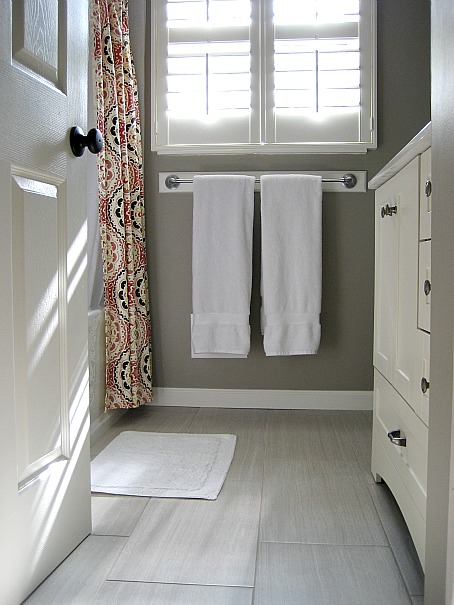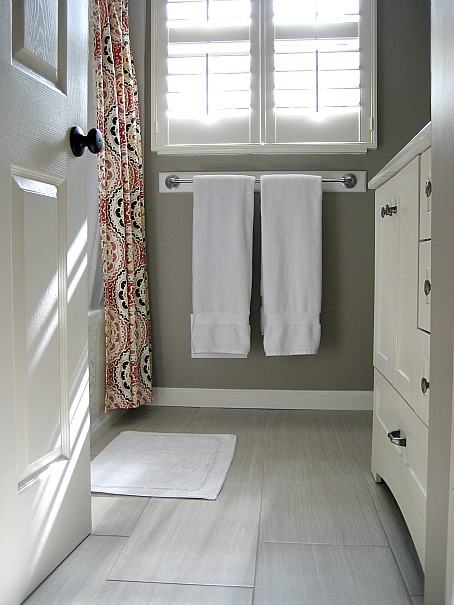 Head on over to Sunflower Hugs to see the rest of this gorgeous hutch transformation!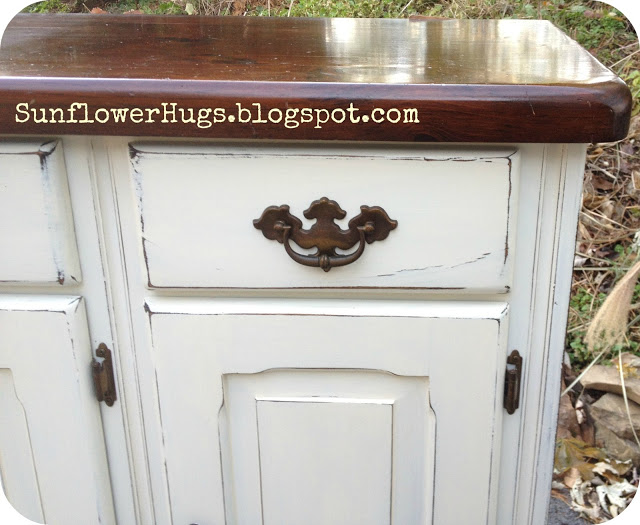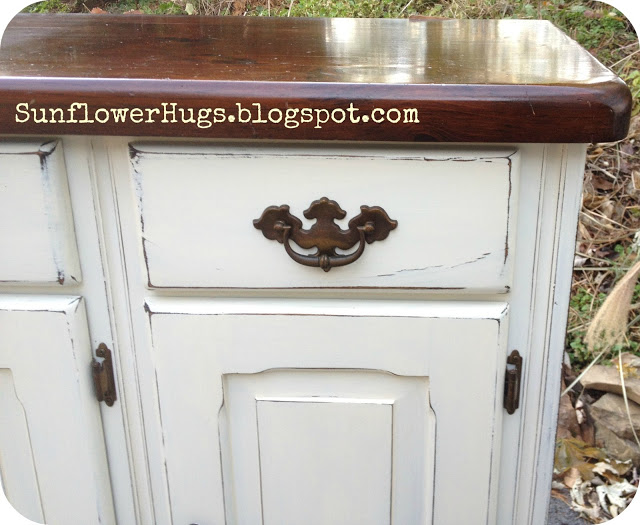 Can't wait to see what you have to link up the week!
Please do not add links that promote giveaways or something you are trying to sell. Link up projects, something you have made, a craft a yummy recipe or inspiration you think others will enjoy.
2 links per person please that you have not linked up before.
Please play fair and link back in some fashion. Hint Hint….I only feature those that have a link back…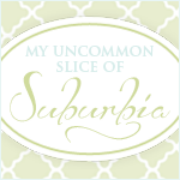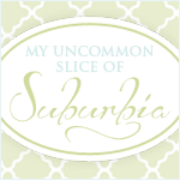 <div align="center"><a href="http://myuncommonsliceofsuburbia.com/" title="My Uncommon Slice of Suburbia"><img src="http://myuncommonsliceofsuburbia.com/wp-content/uploads/2013/04/buttonnew-1.png" alt="My Uncommon Slice of Suburbia" style="border:none;" /></a></div>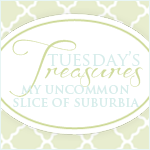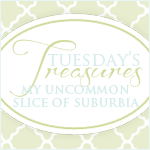 <div align="center"><a href="http://myuncommonsliceofsuburbia.com/" title="My Uncommon Slice of Suburbia"><img src="http://myuncommonsliceofsuburbia.com/wp-content/uploads/2013/04/TuesdaysTreasuresbutton.png" alt="My Uncommon Slice of Suburbia" style="border:none;" /></a></div>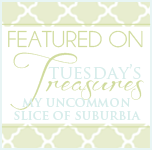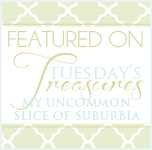 <div align="center"><a href="http://myuncommonsliceofsuburbia.com/" title="My Uncommon Slice of Suburbia"><img src="http://myuncommonsliceofsuburbia.com/wp-content/uploads/2013/04/TuesdaysTreasuresFeaturedbutton.png" alt="My Uncommon Slice of Suburbia" style="border:none;" /></a