~Hi Friends~
Hope everyone had a wonderful weekend!  I wanted to say a huge HAPPY BIRTHDAY to my loving husband Ray, I love you so so much!!
Last week I had so much fun going through the links, especially everyone's top posts of the year!
I am absolutely love this project from Love Grows Wild.  Can you believe this beauty is made out of washers? Yup, you heard me right, washers, I'm excited to try this project out!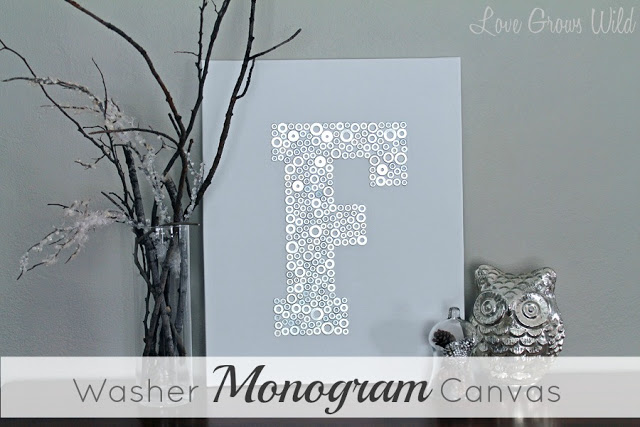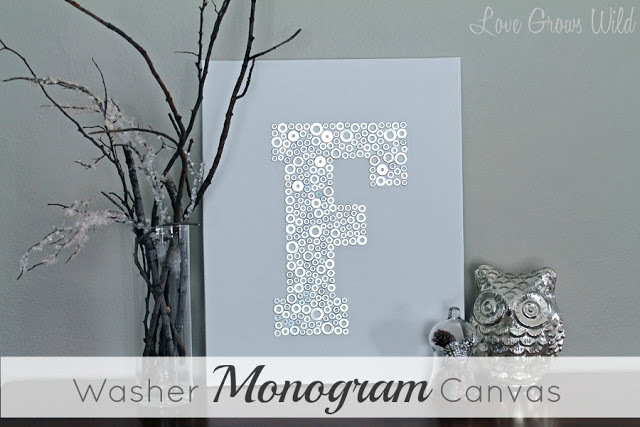 The Golden Sycamore gave new life to this vintage highchair, love the custom color she mixed with annie sloan chalk paint!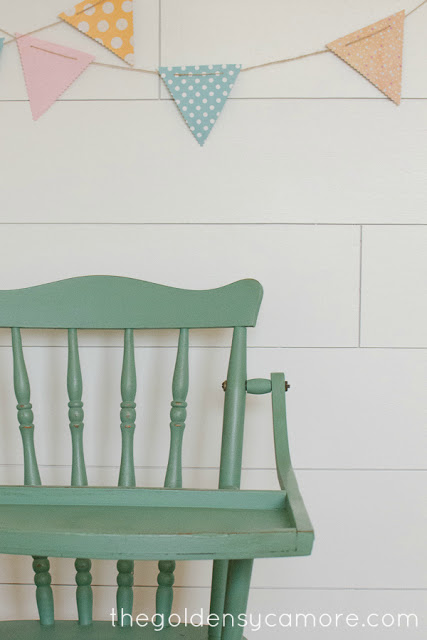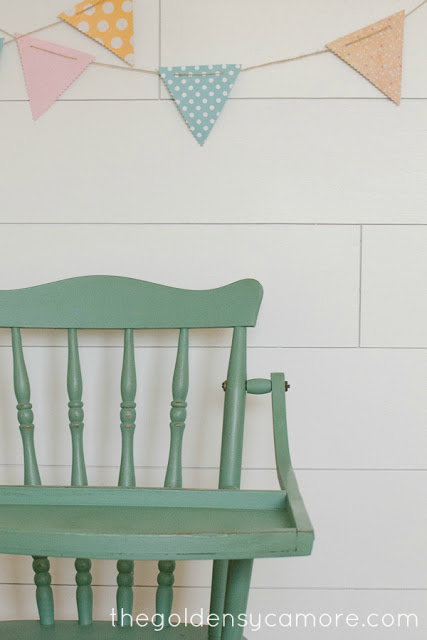 Check out this beautiful bookshelf makeover from Boxy Colonial!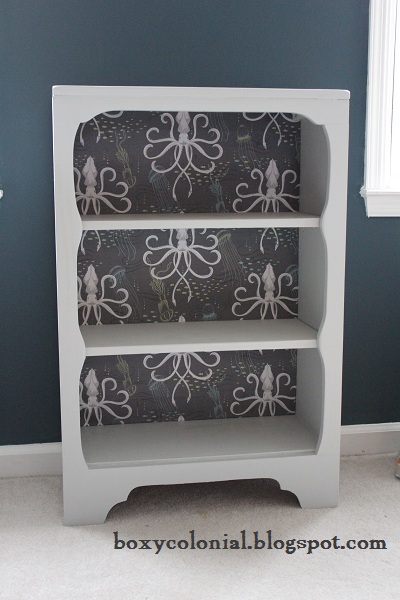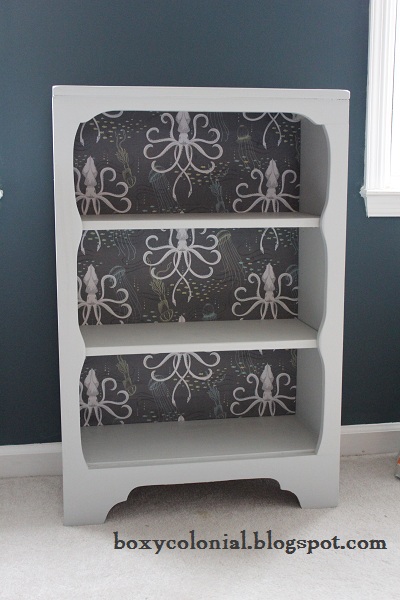 Simplicity in the South shares her favorites of 2012, I am loving the laundry room makeover!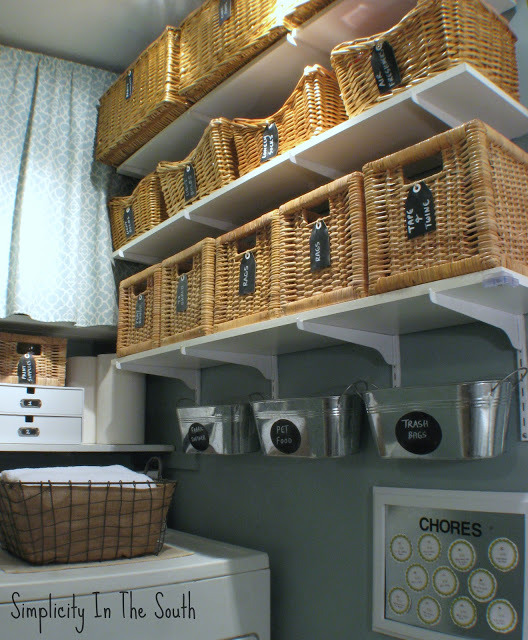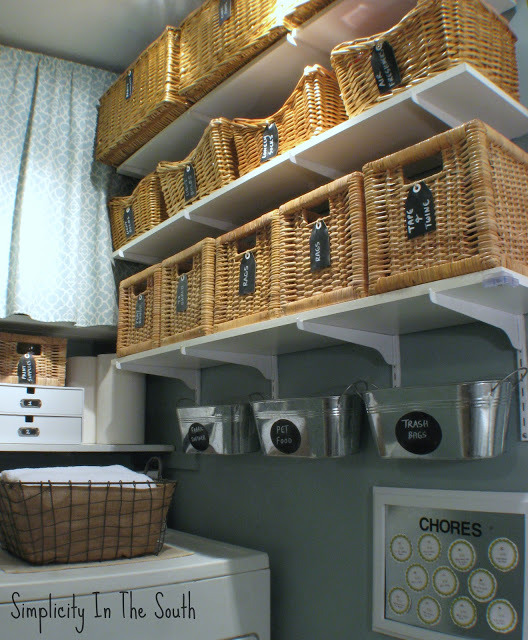 Dixie Delights gives us a round up of 2012, I almost forgot about this gorgeous porch makeover!
Can't wait to see what you have to link up the week!
Please do not add links that promote giveaways or something you are trying to sell. Link up projects, something you have made, a craft a yummy recipe or inspiration you think others will enjoy.
2 links per person please that you have not linked up before.
Please play fair and link back in some fashion. Hint Hint….I only feature those that have a link back…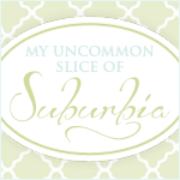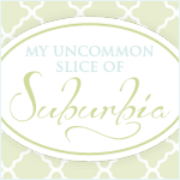 <div align="center"><a href="http://myuncommonsliceofsuburbia.com/" title="My Uncommon Slice of Suburbia"><img src="http://myuncommonsliceofsuburbia.com/wp-content/uploads/2013/01/buttonnew-11.png" alt="My Uncommon Slice of Suburbia" style="border:none;" /></a></div>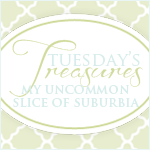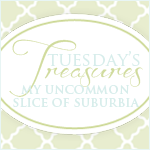 <div align="center"><a href="http://myuncommonsliceofsuburbia.com/" title="My Uncommon Slice of Suburbia"><img src="http://myuncommonsliceofsuburbia.com/wp-content/uploads/2013/01/TuesdaysTreasuresbutton1.png" alt="My Uncommon Slice of Suburbia" style="border:none;" /></a></div>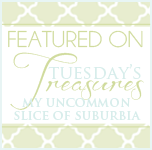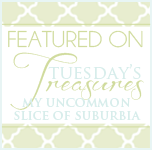 <div align="center"><a href="http://myuncommonsliceofsuburbia.com/" title="My Uncommon Slice of Suburbia"><img src="http://myuncommonsliceofsuburbia.com/wp-content/uploads/2013/01/TuesdaysTreasuresFeaturedbutton1.png" alt="My Uncommon Slice of Suburbia" style="border:none;" /></a